The most important thing to keep in mind when planning your wedding is this: it is YOUR day! And your day can be anything you want it to be. If you want traditional, go for it. If you want unconventional, do it. It's your day to celebrate your love, so make it how you envision it to be. This is exactly what Magen and Cody decided to do for their big day with this intimate 70's inspired wedding at Magen's family's farmhouse. It was the most unique wedding I have ever had the chance to experience. Everything about their day was intentionally crafted to reflect who they are. They threw tradition out the freaking window and it was an absolute dream. Everywhere I looked there were eccentric details and vintage decor, it really took you back to a simpler time. Oh yeah, and did I mention that everything for the wedding was locally sourced and thrifted, including the furniture, table decor and chairs. Magen even MADE HER OWN WEDDING DRESS - how incredible is that!!!
These two totally rolled with the flow, let their day unfold without any stress or rush, and were an absolute joy. They incorporated so much of their personalities and who they are as a couple into every detail of their amazing wedding. They were married by their friend, their pups were involved in every part of their day and they had a home cooked buffet set up and enjoyed a meal together as a family at one very long table. There was so much love between these two and the beautiful, tight-knit community of people that surrounded them. They shared the most heartfelt speeches, that brought both tears and smiles and at the end of the night the most energetic dancing, followed by some music with an acoustic guitar sitting around a bonfire.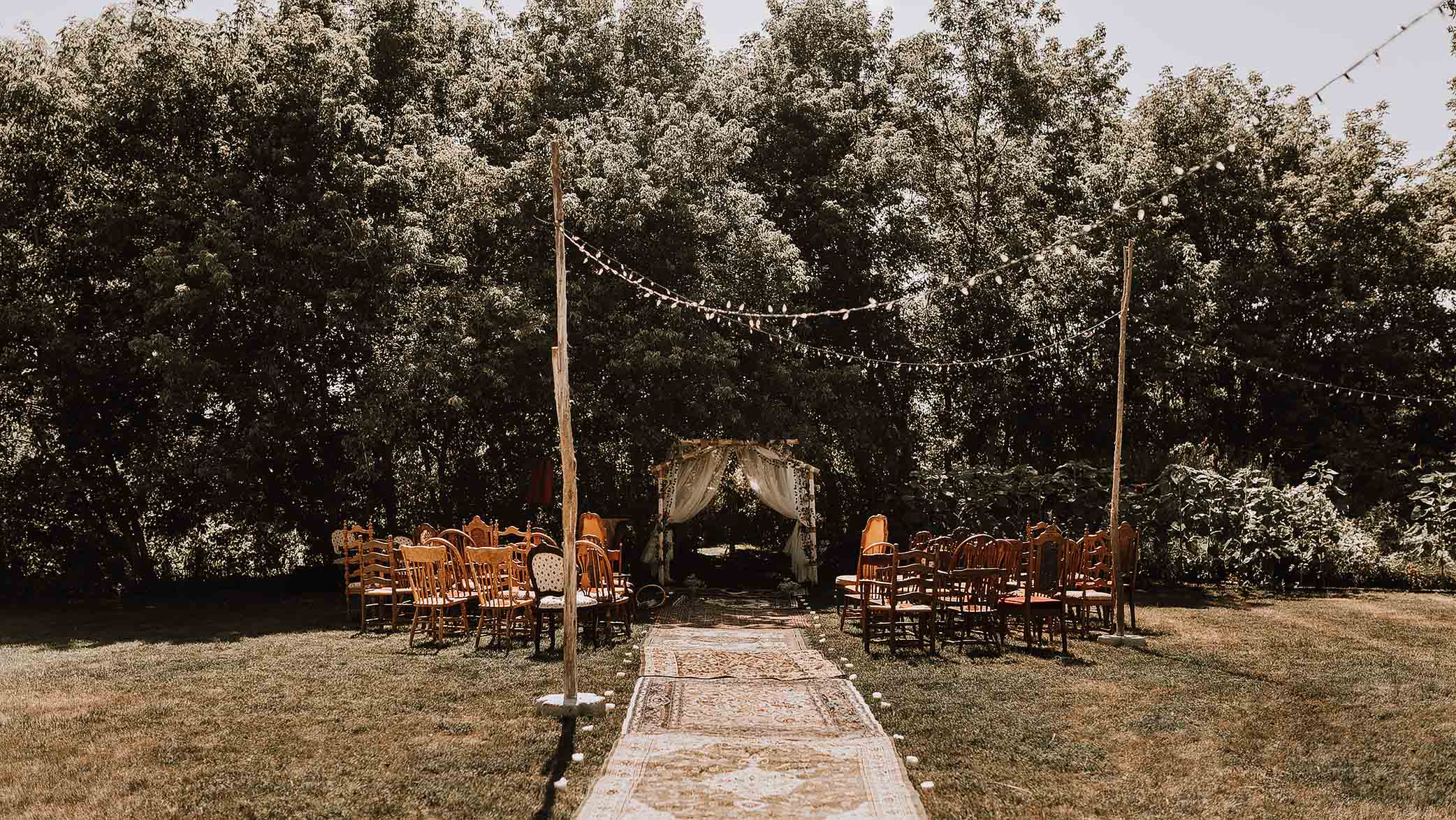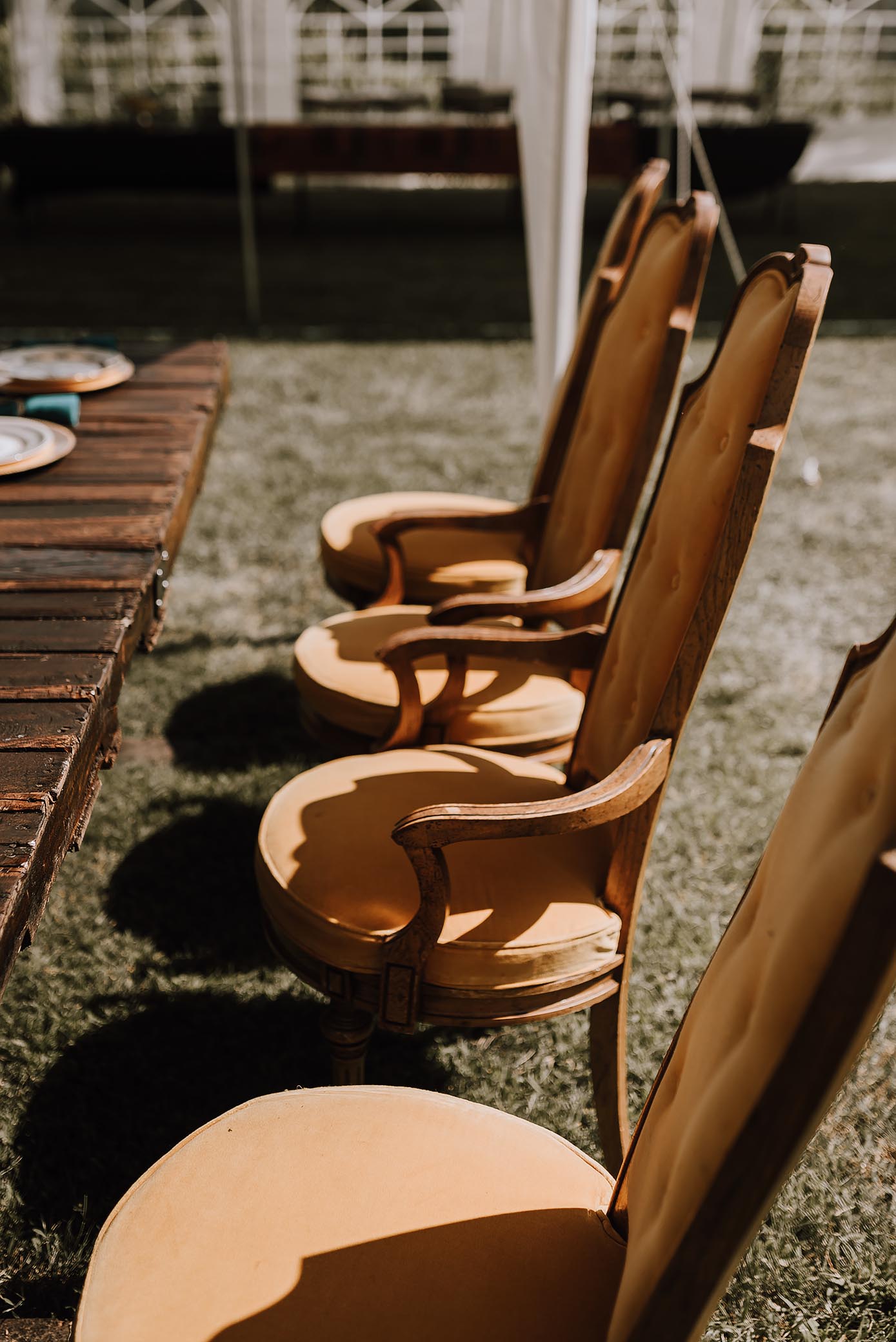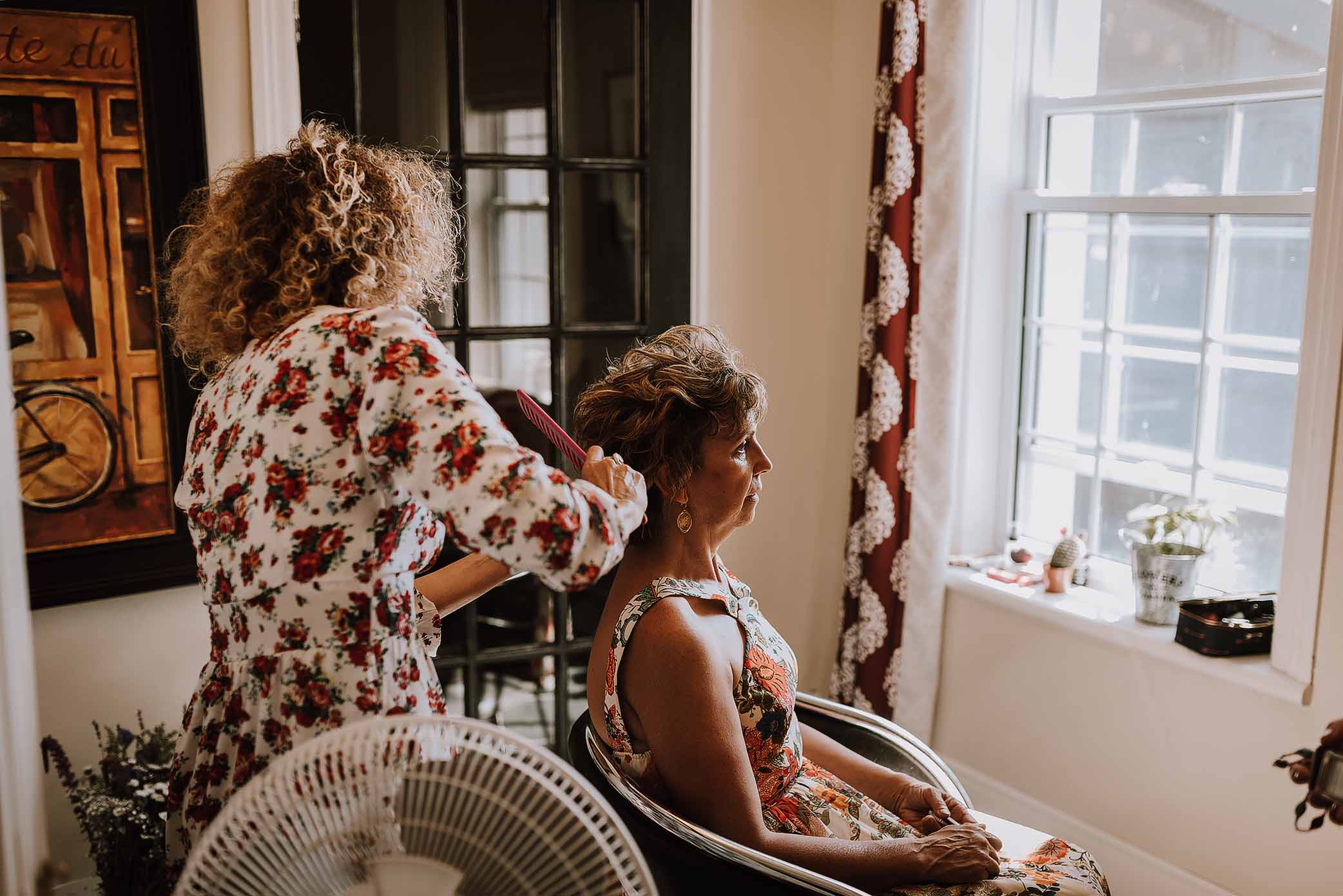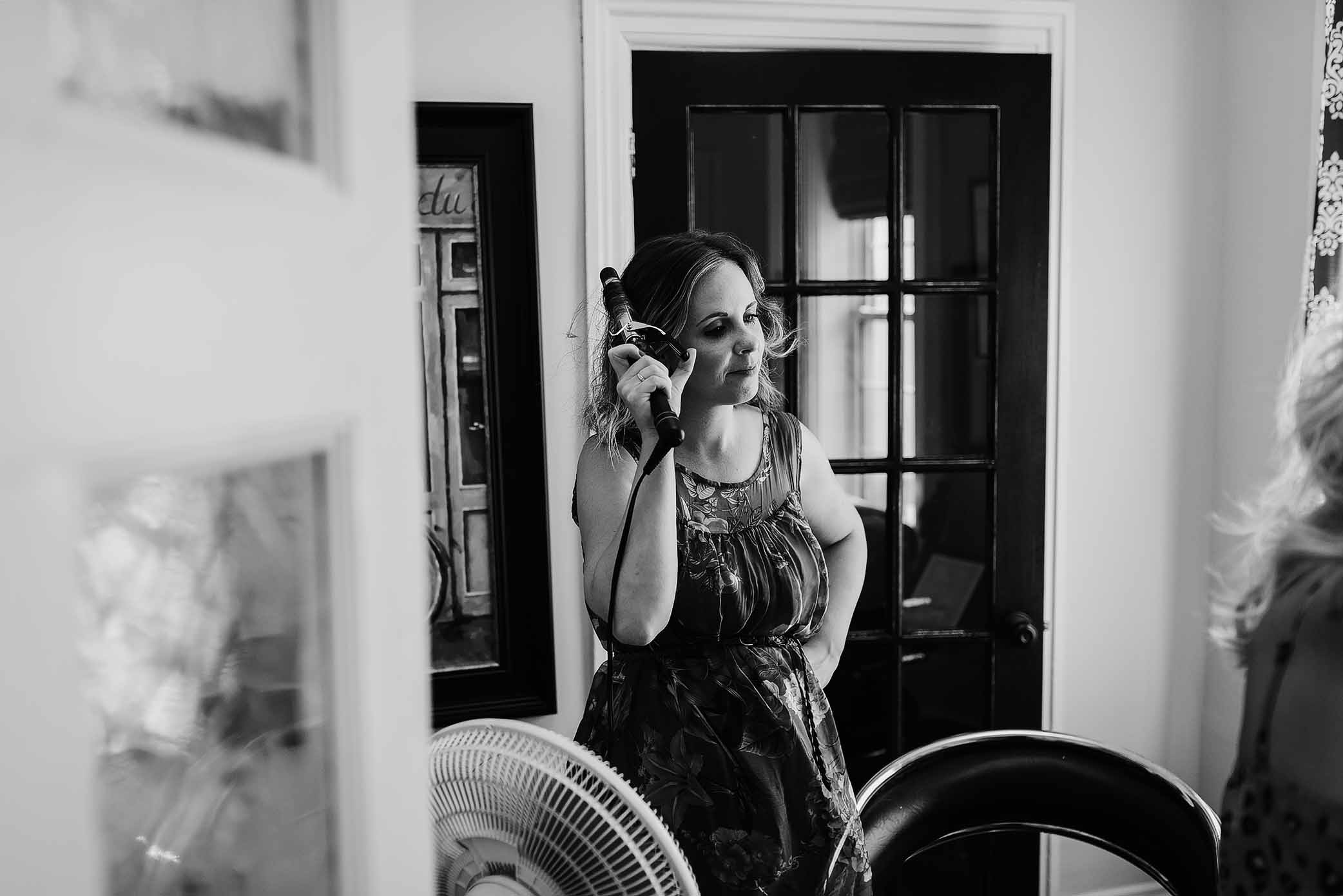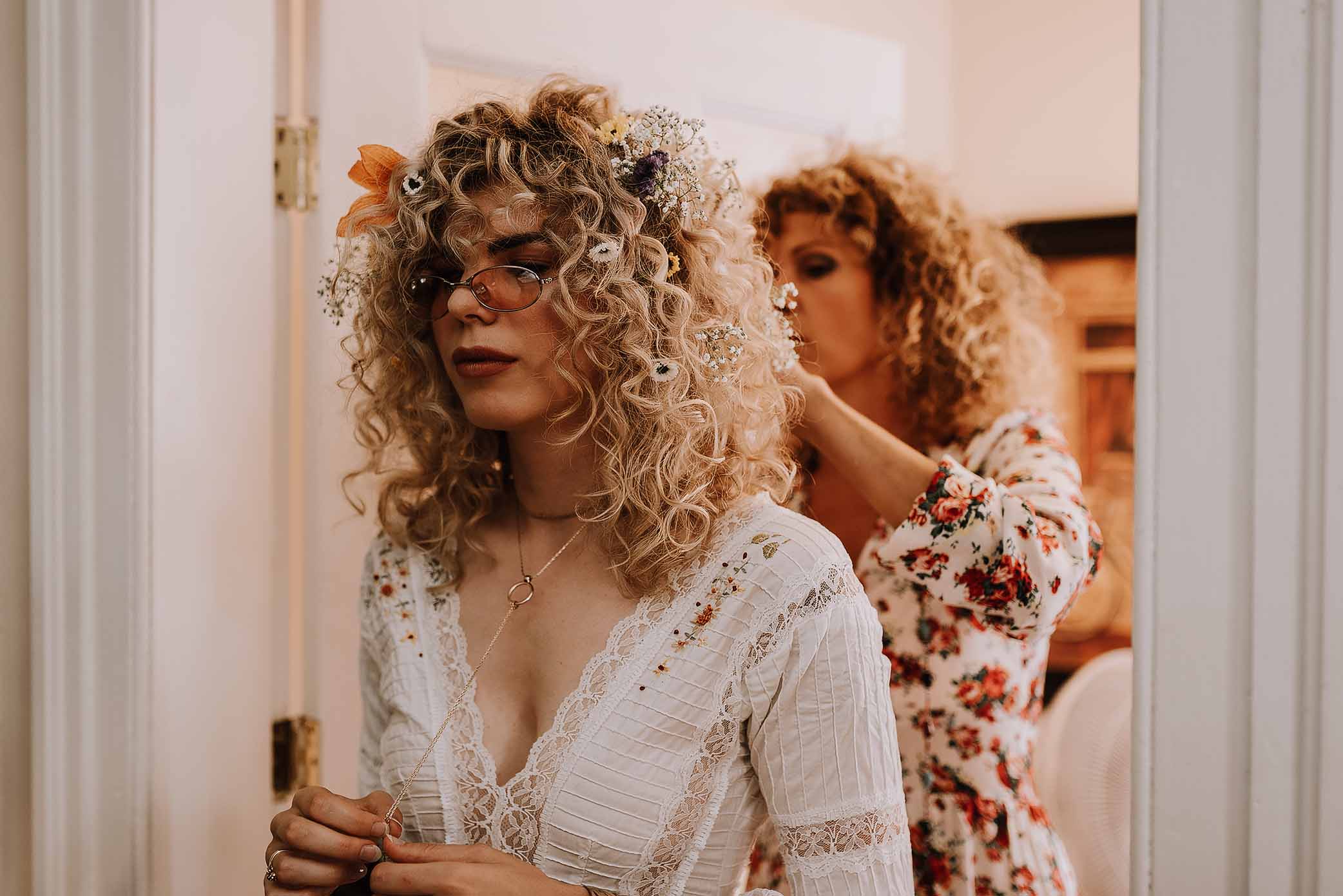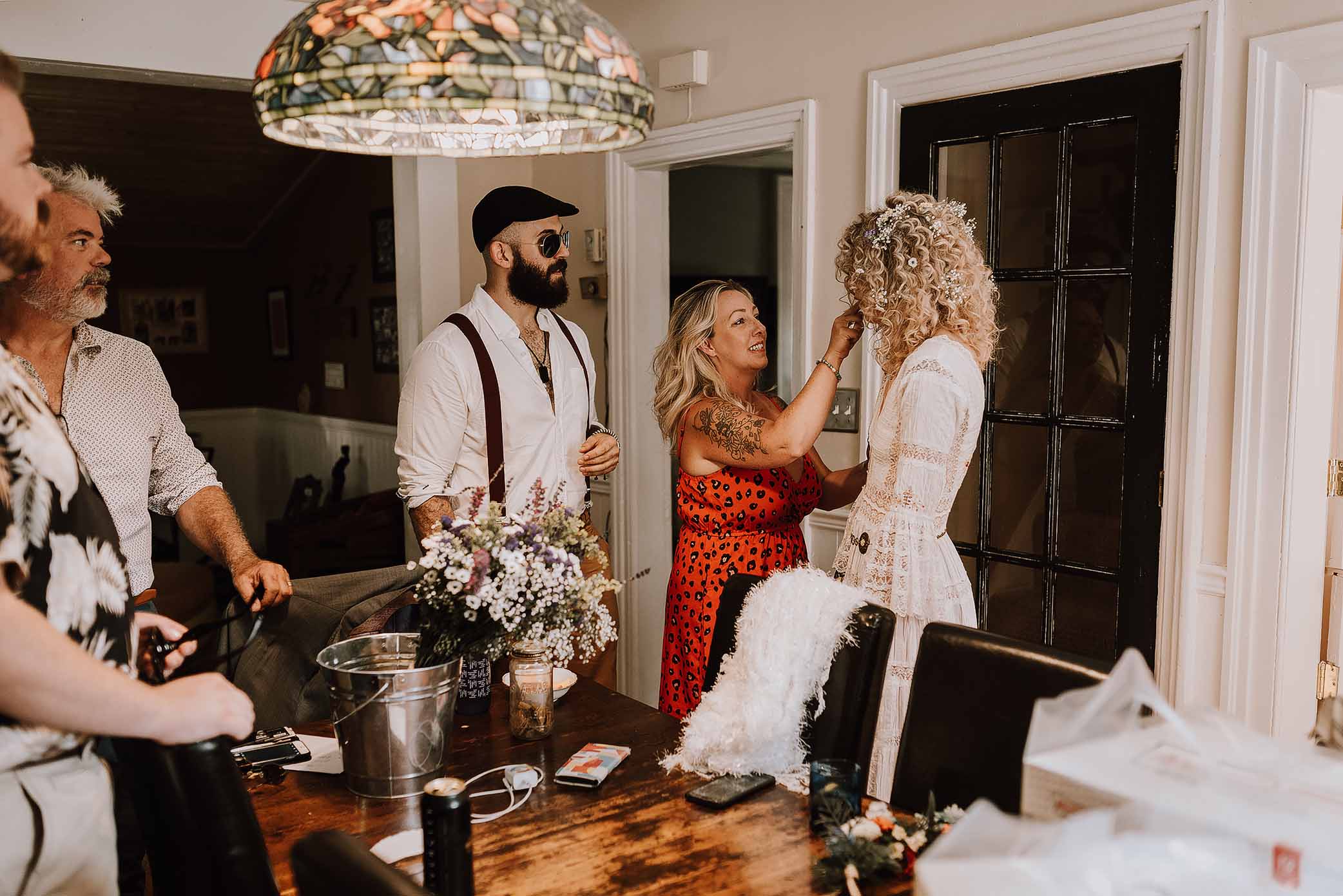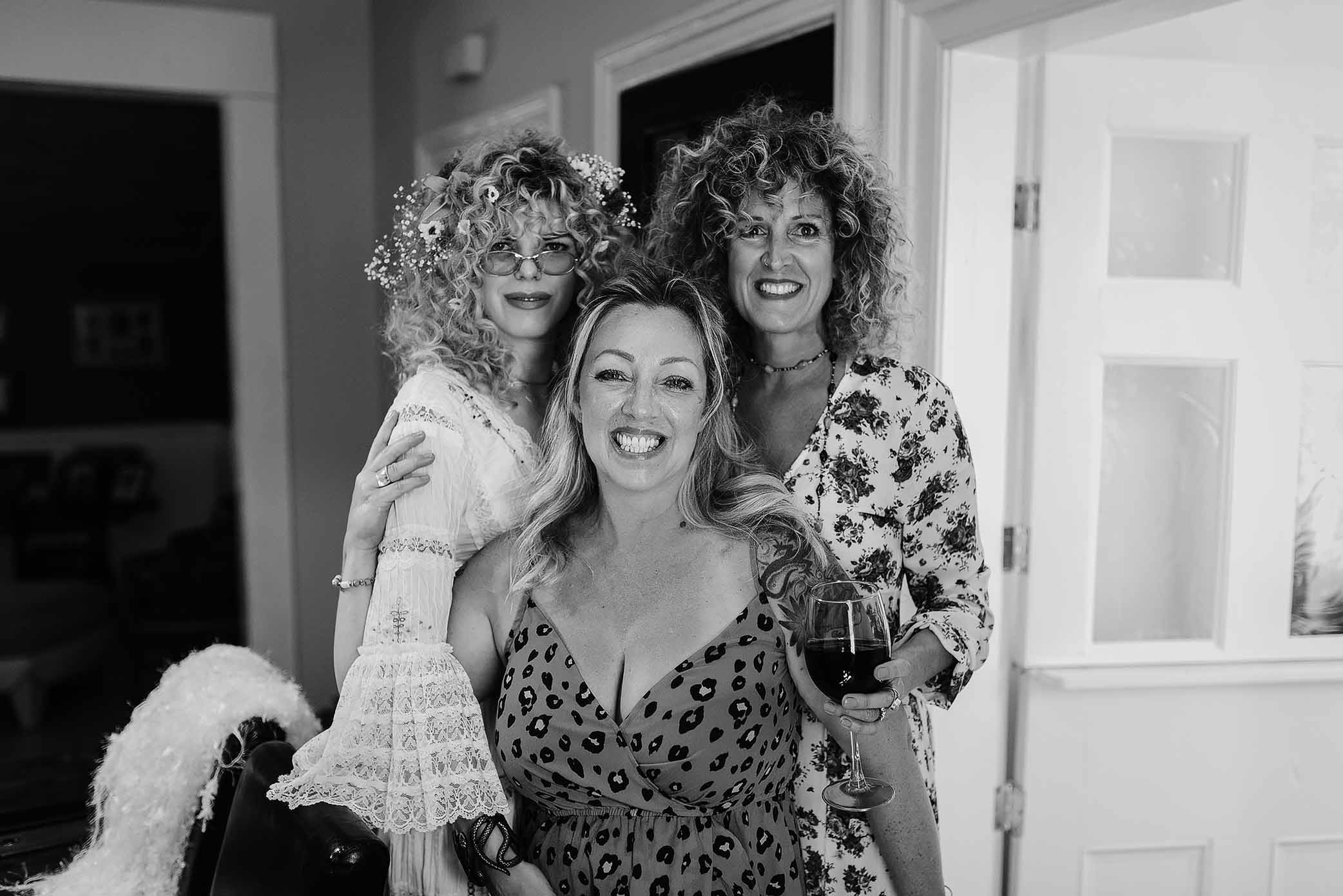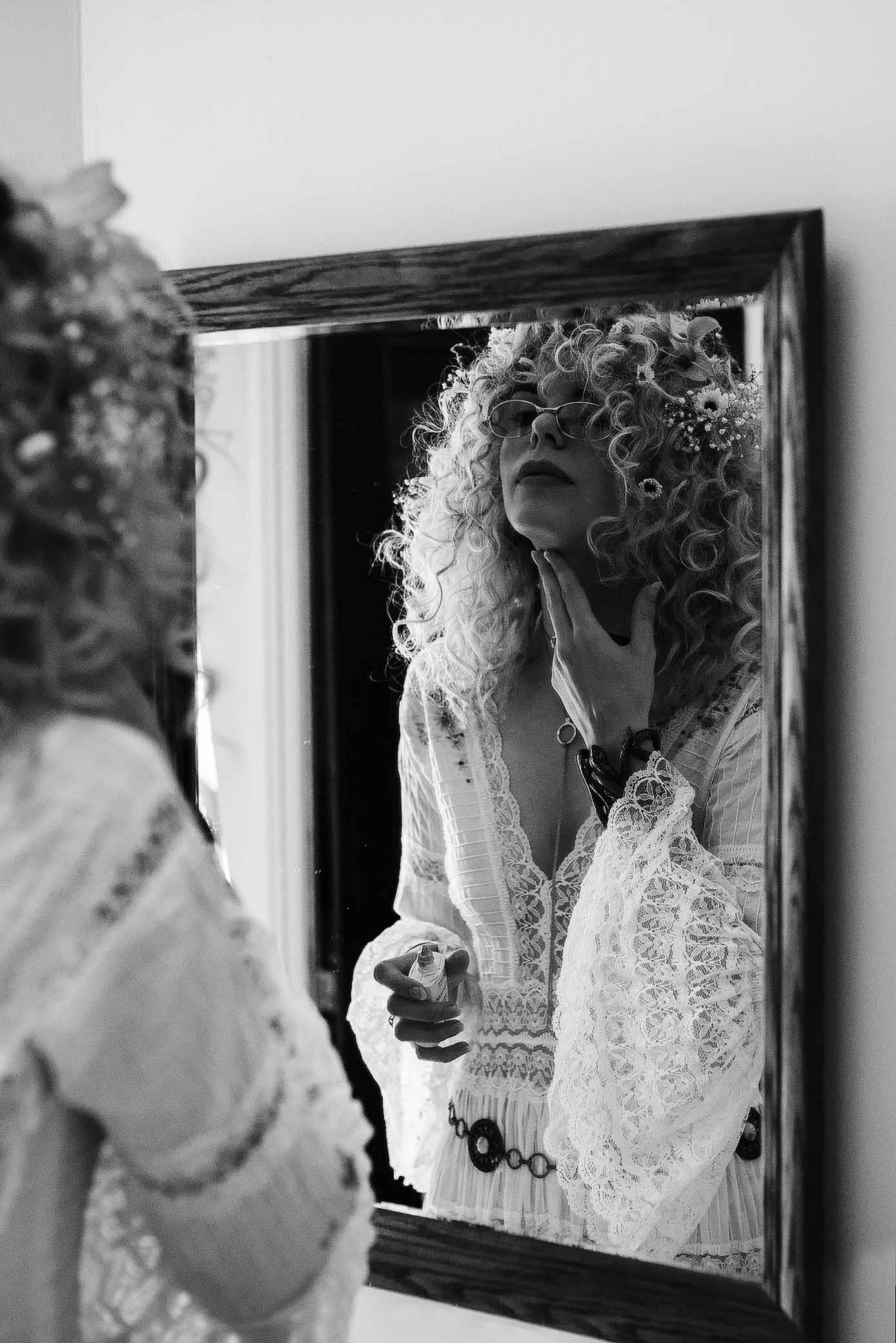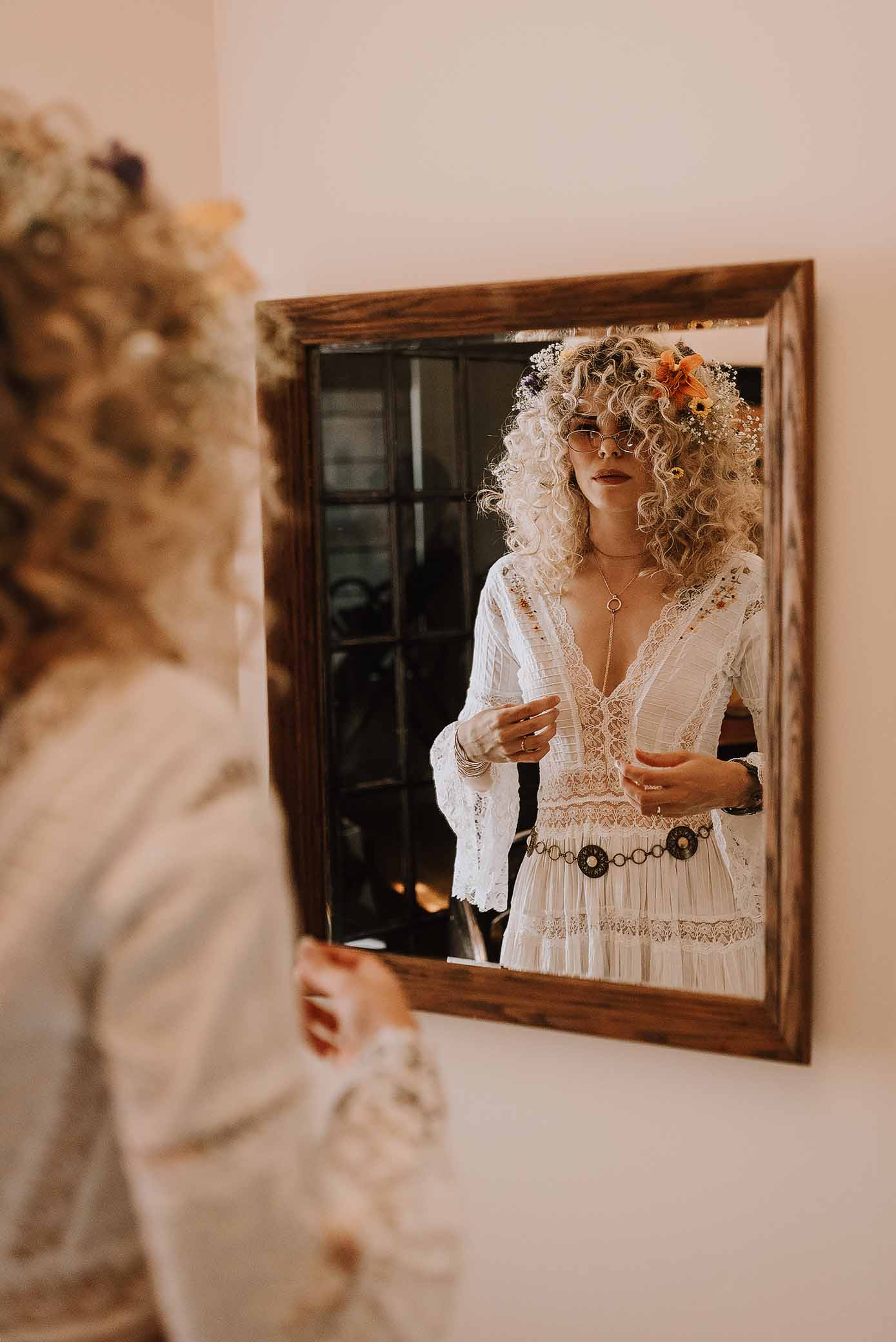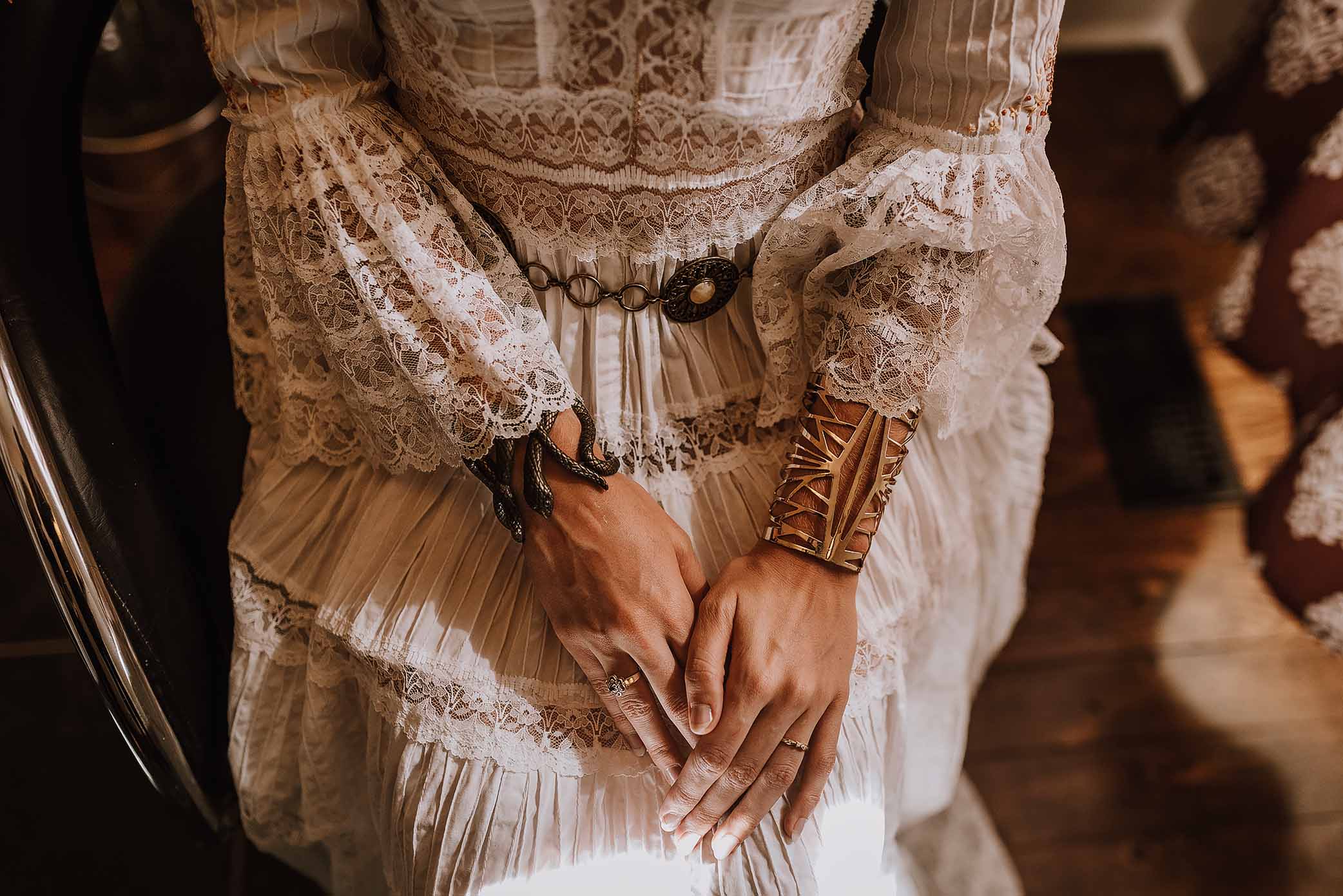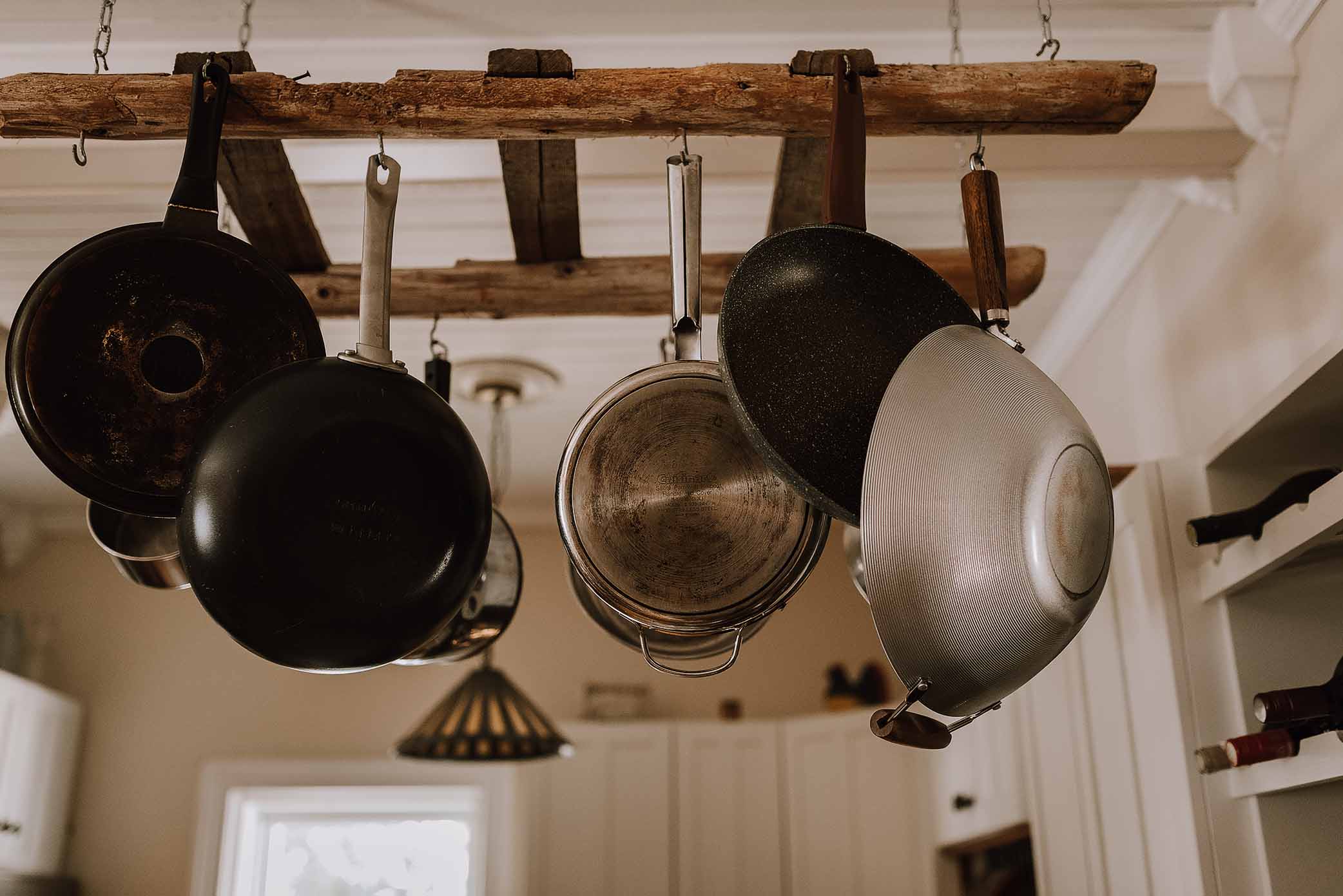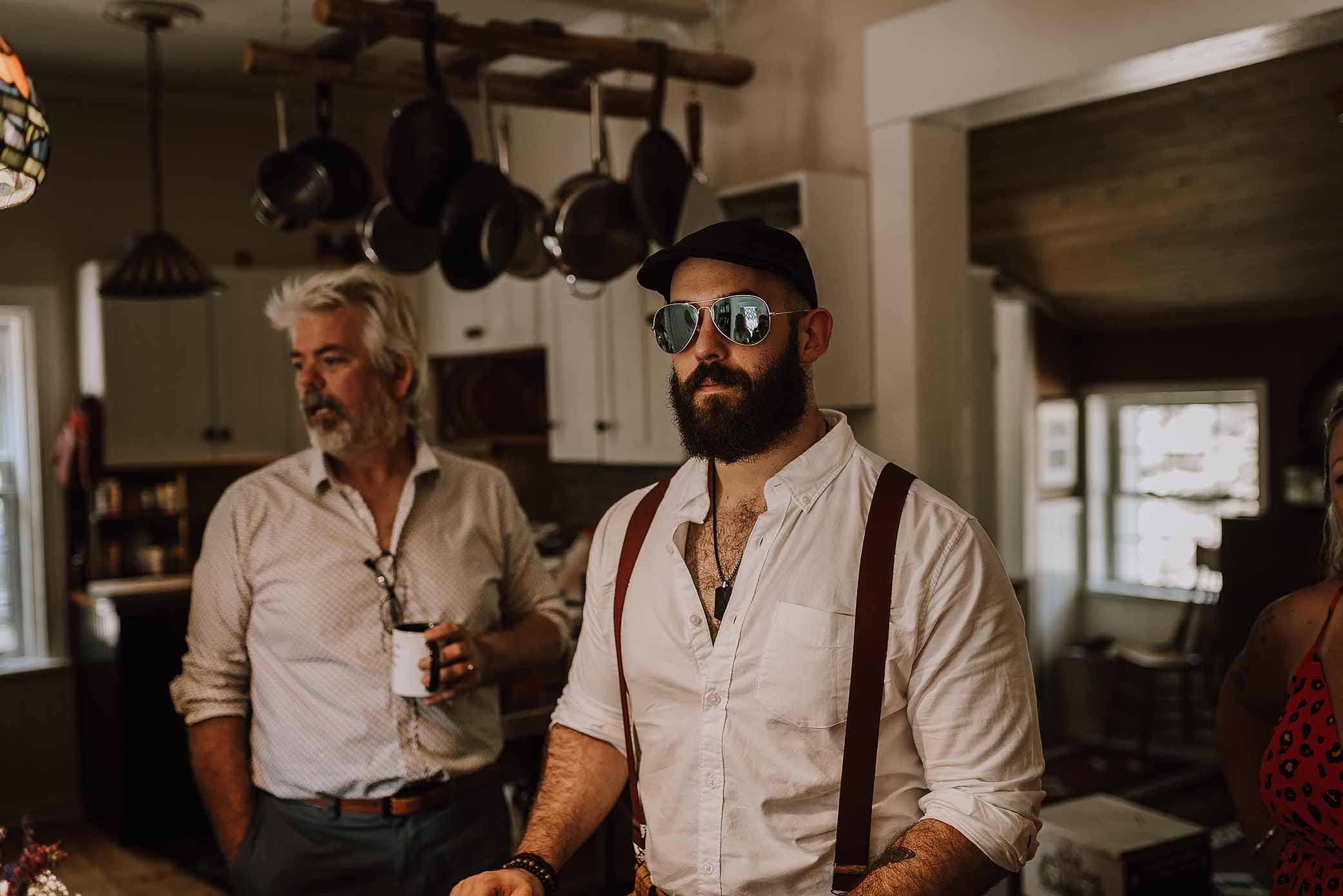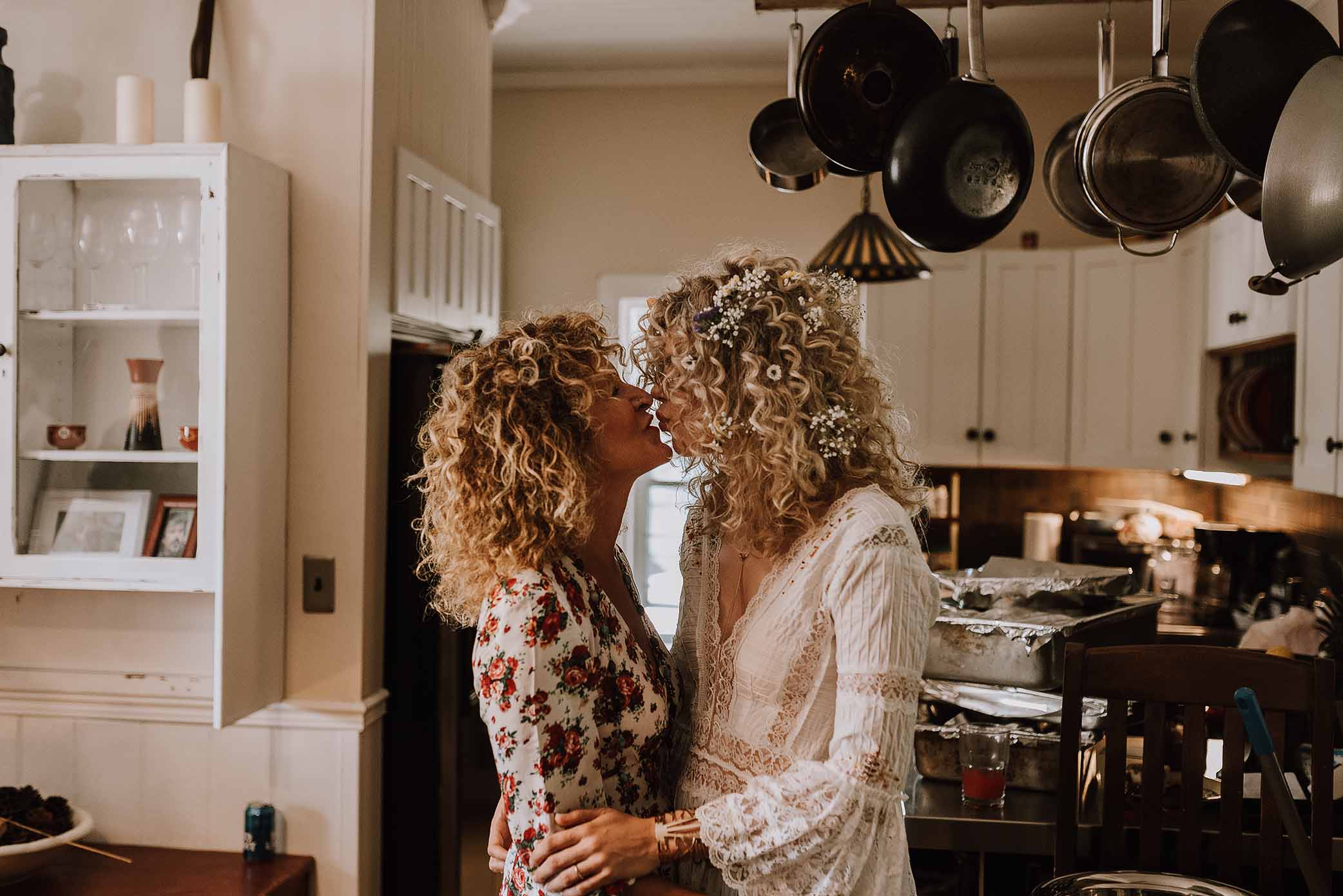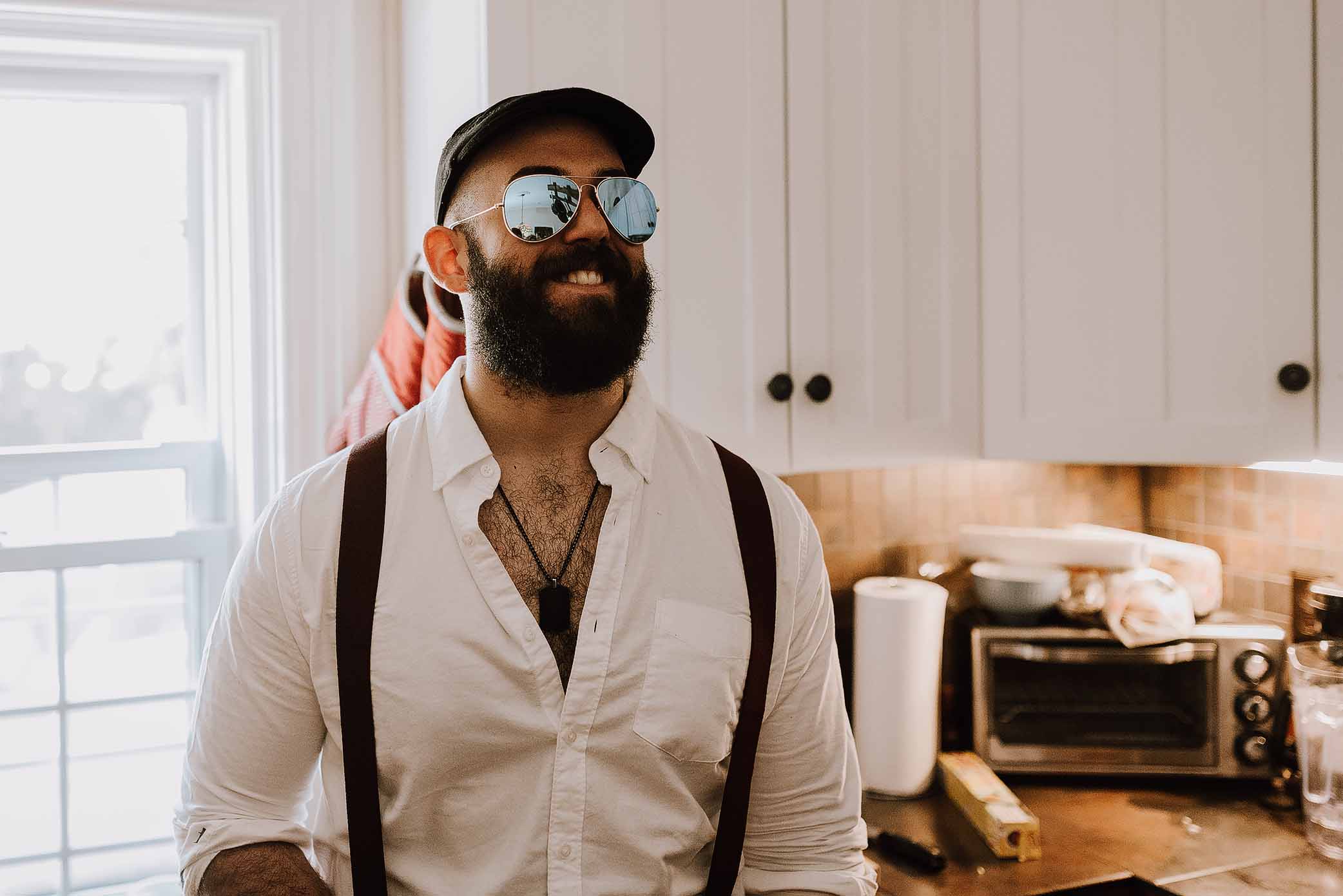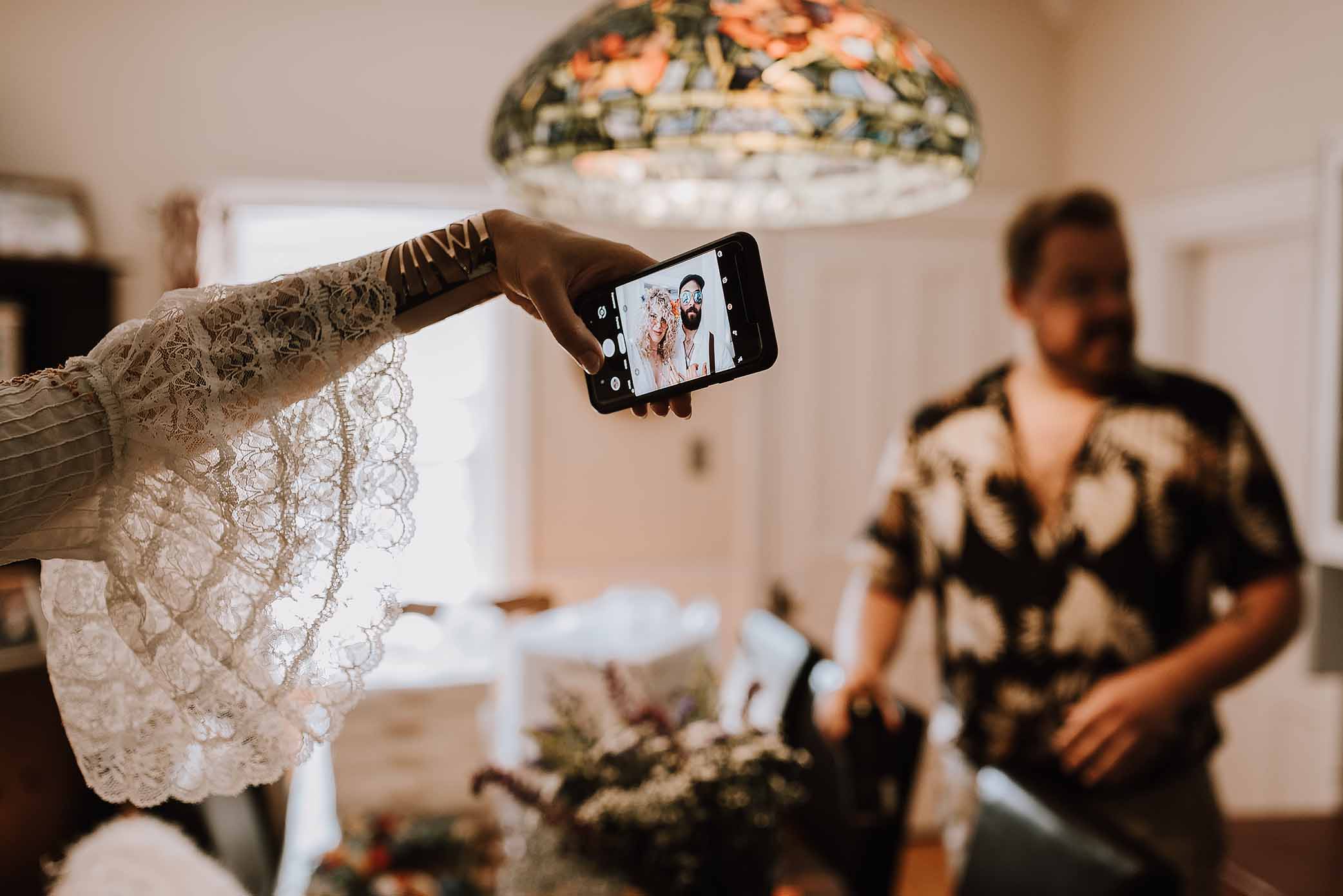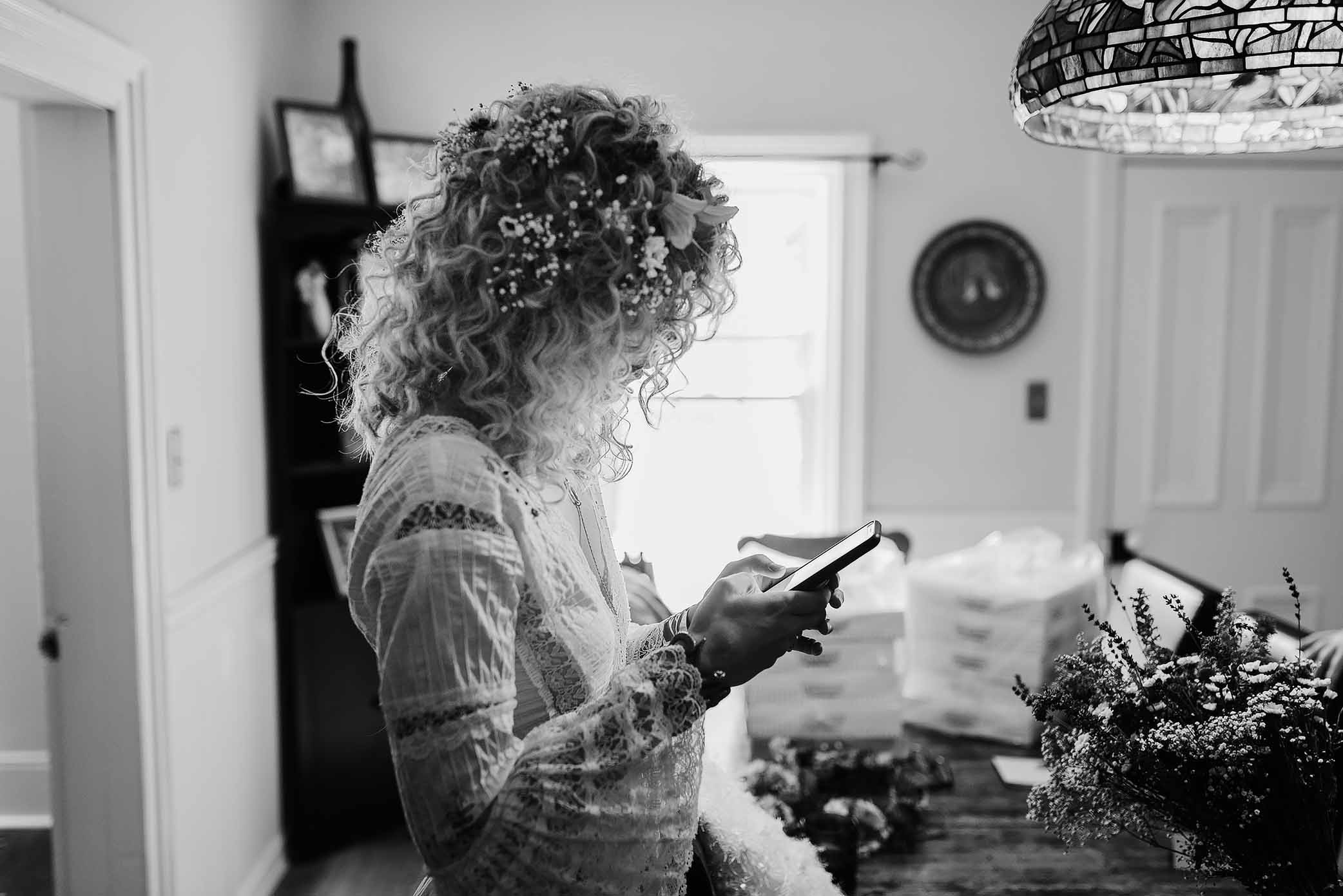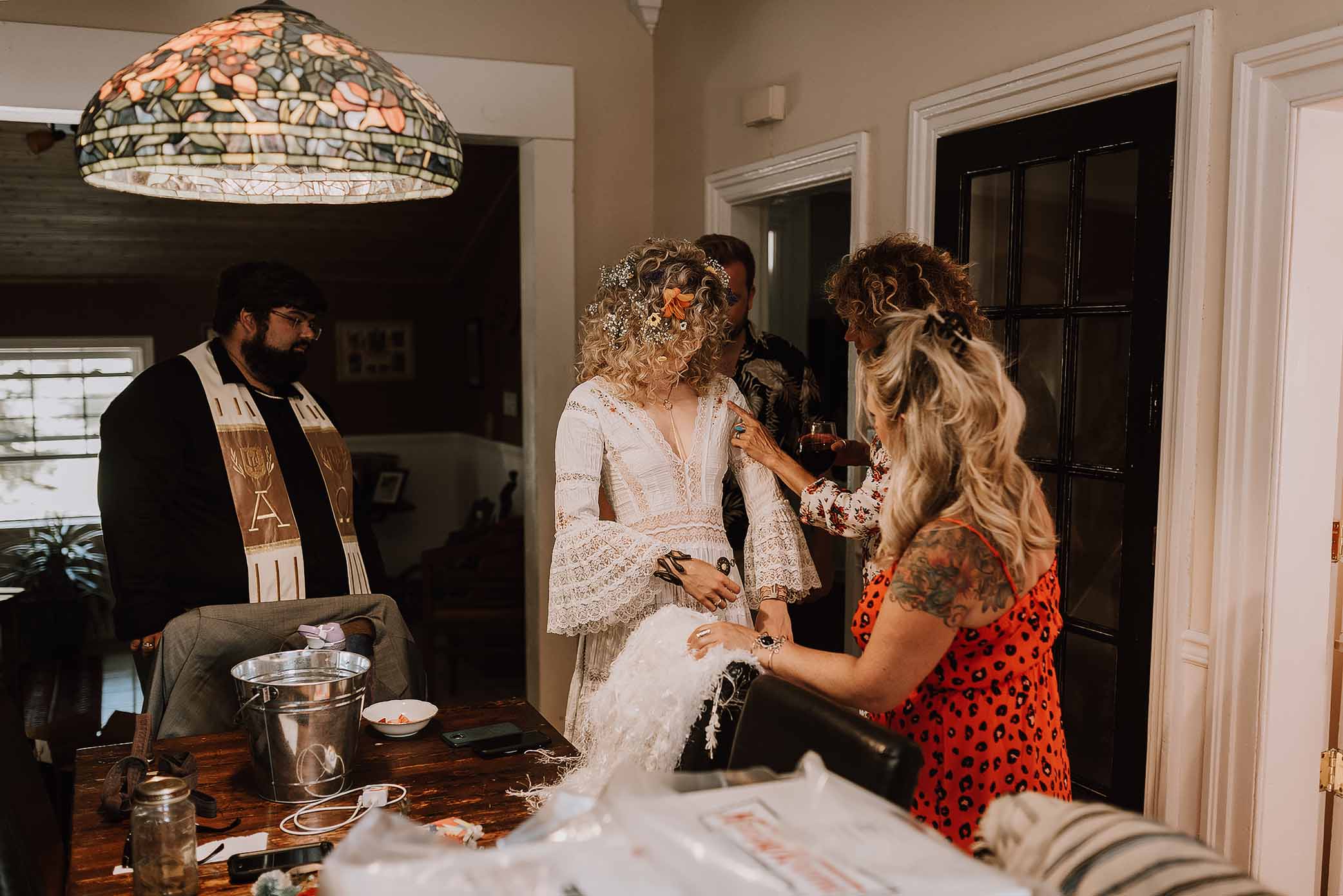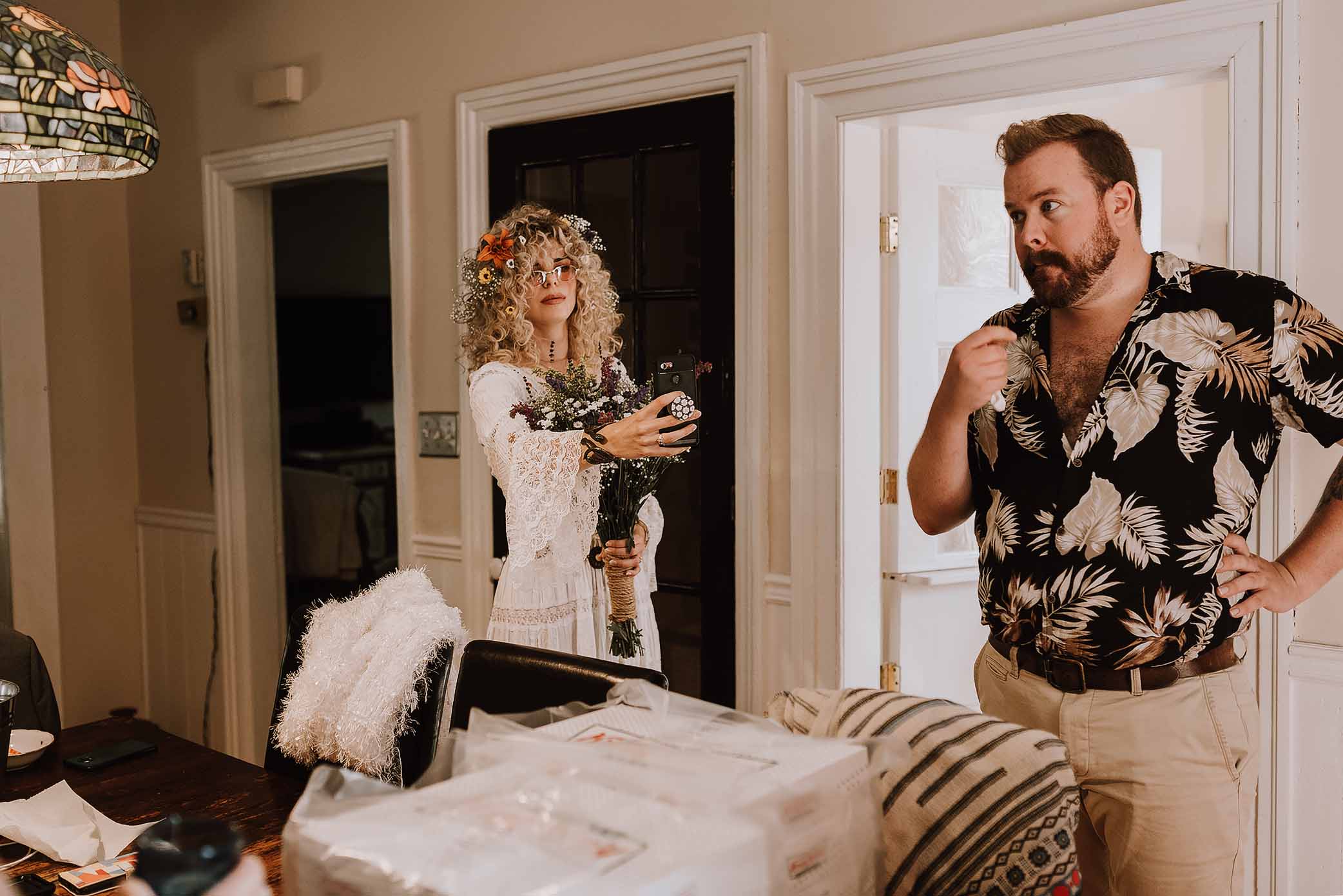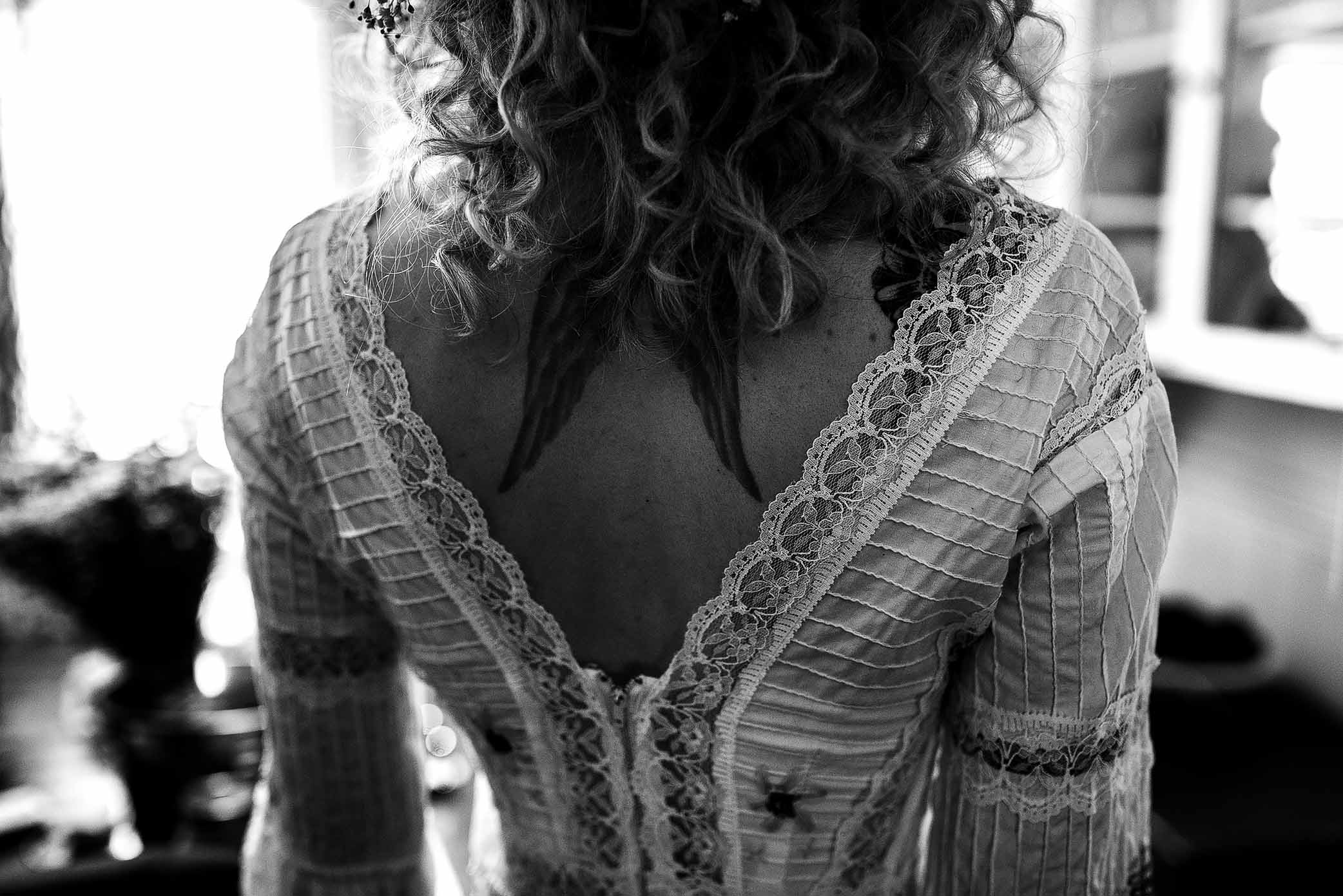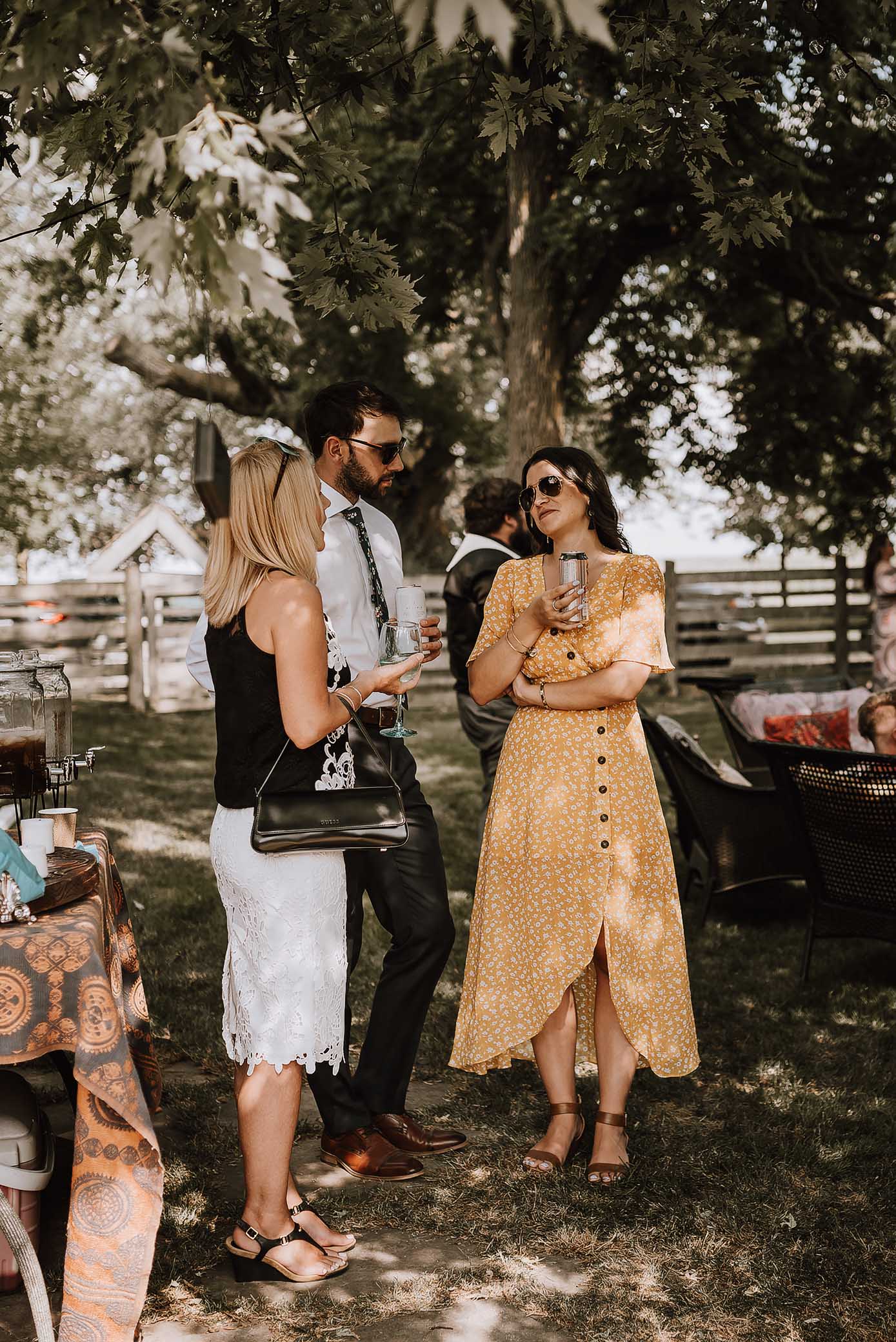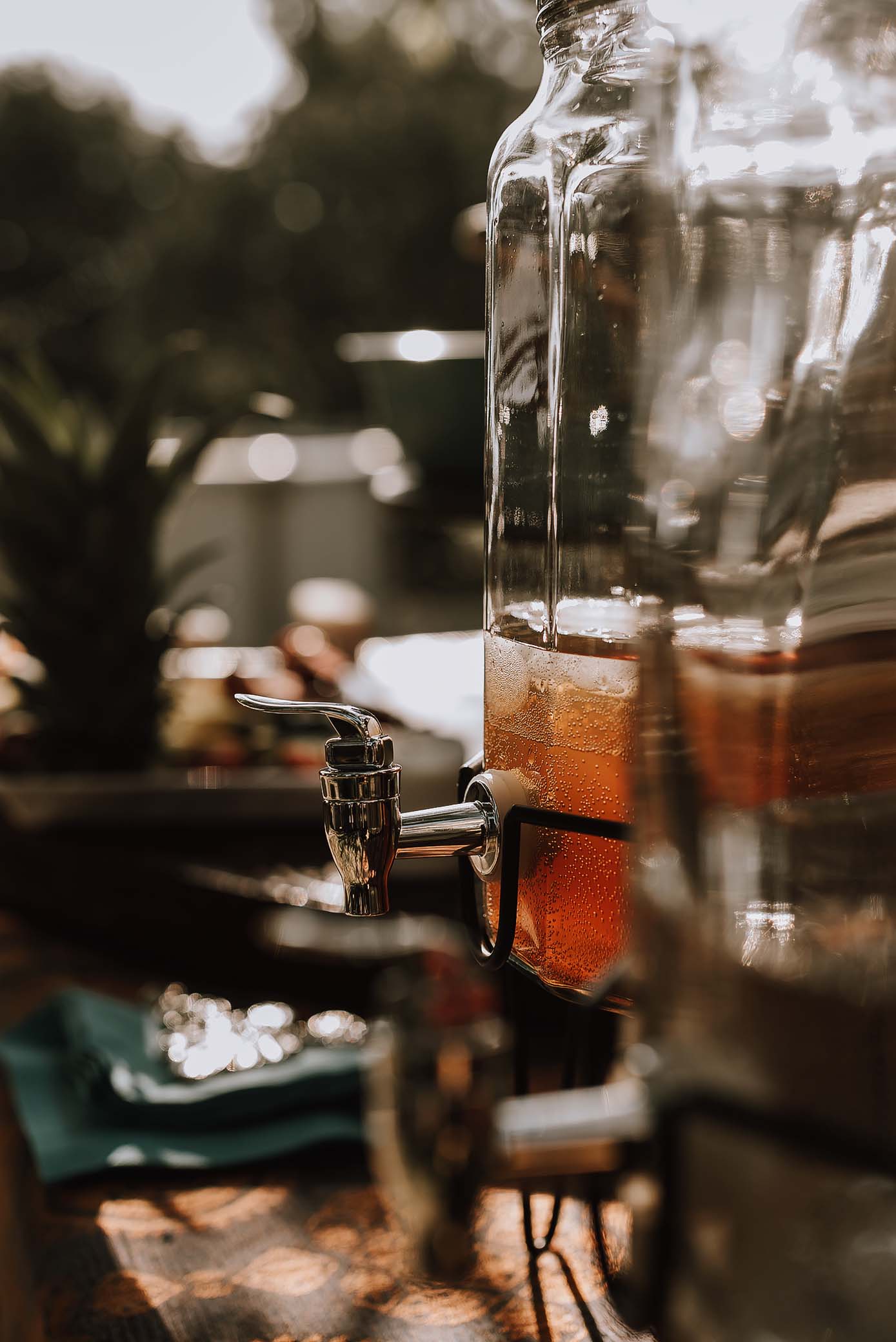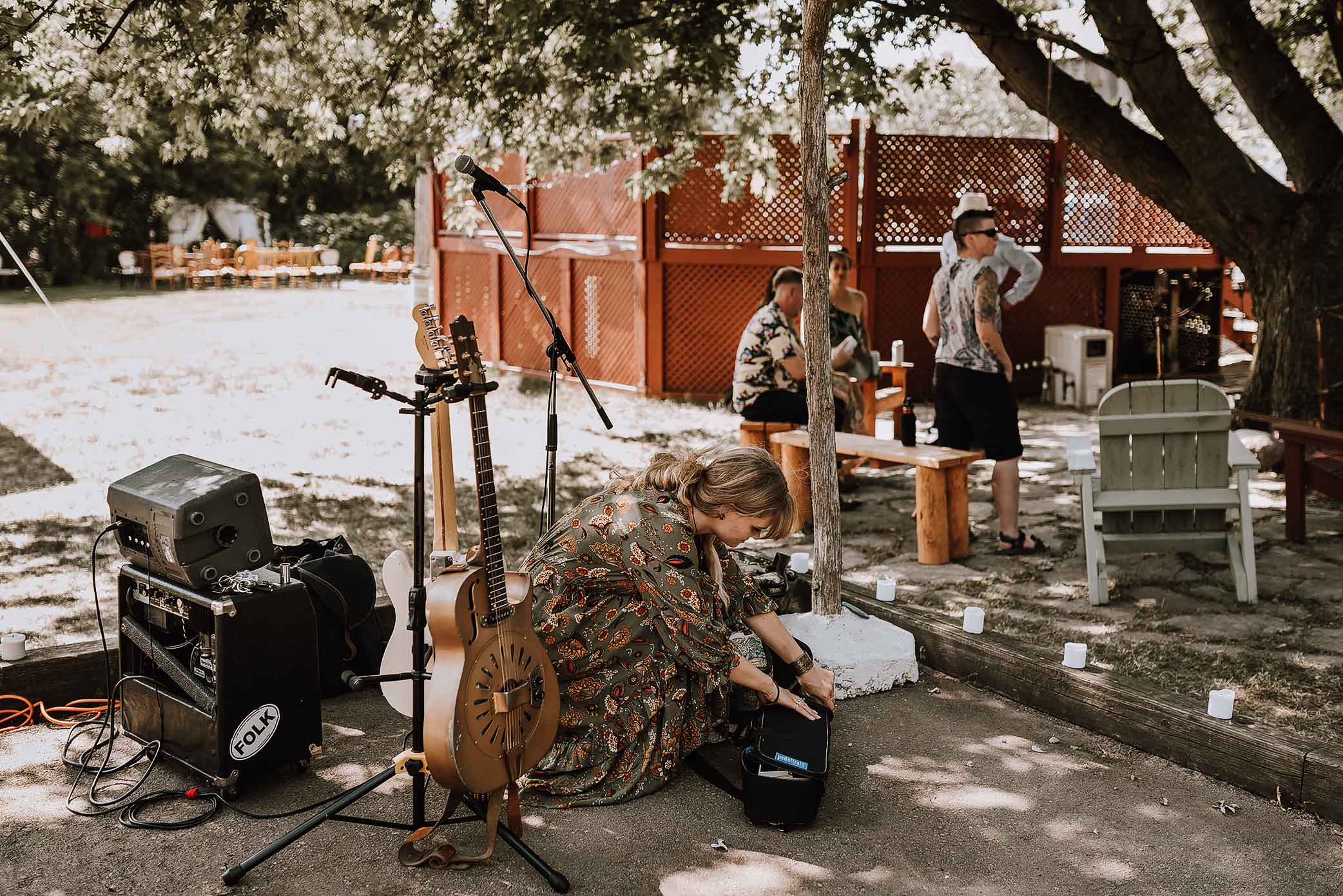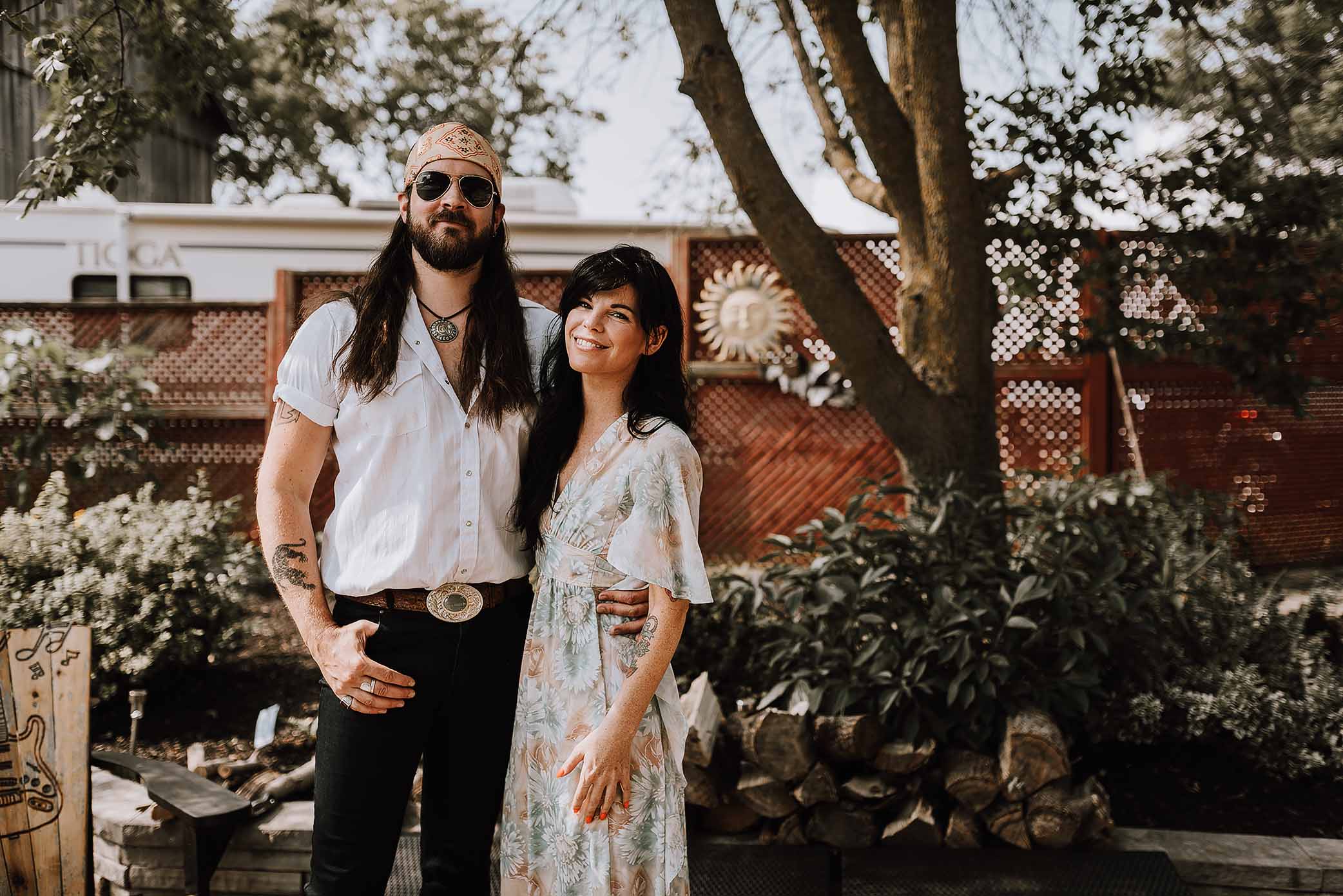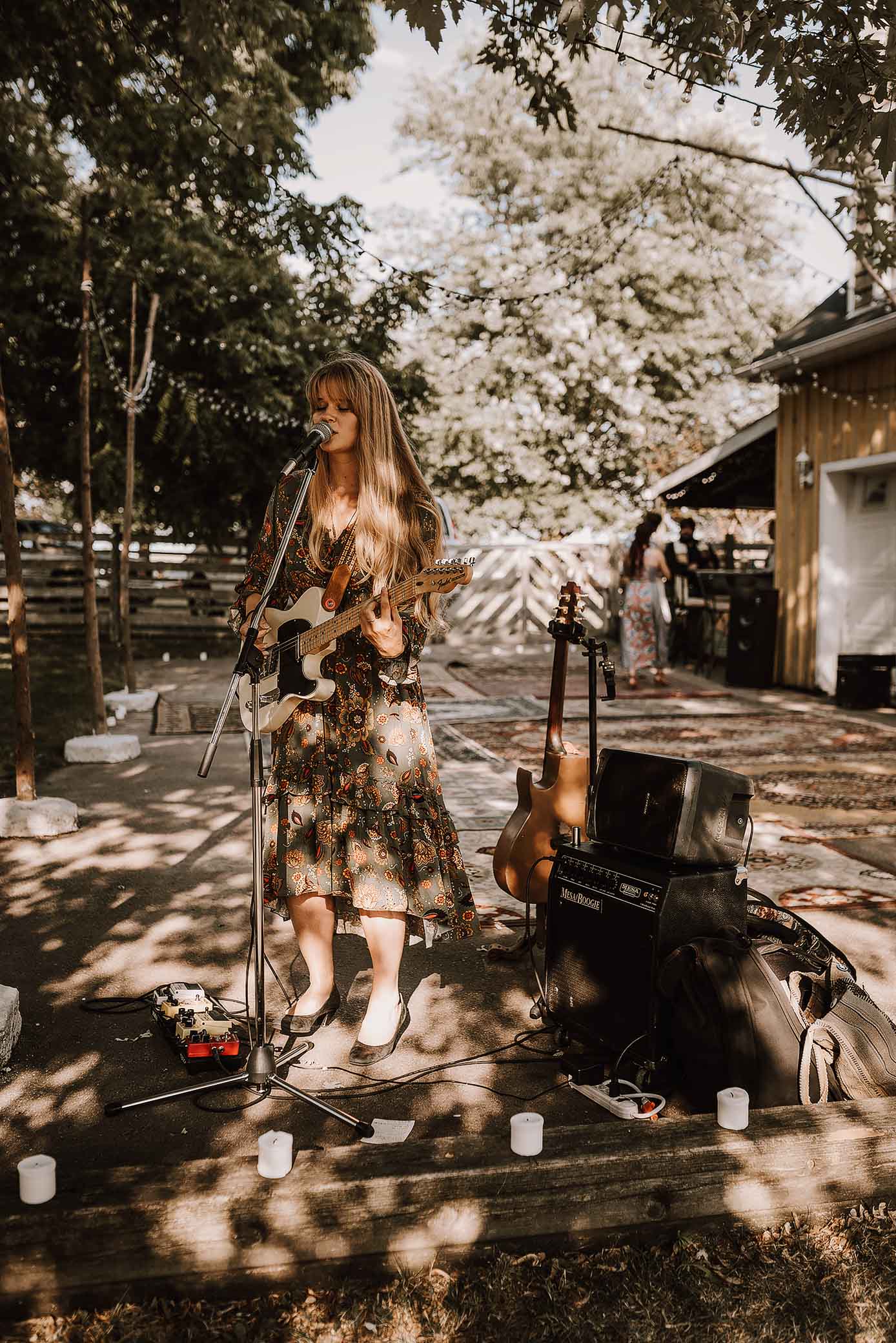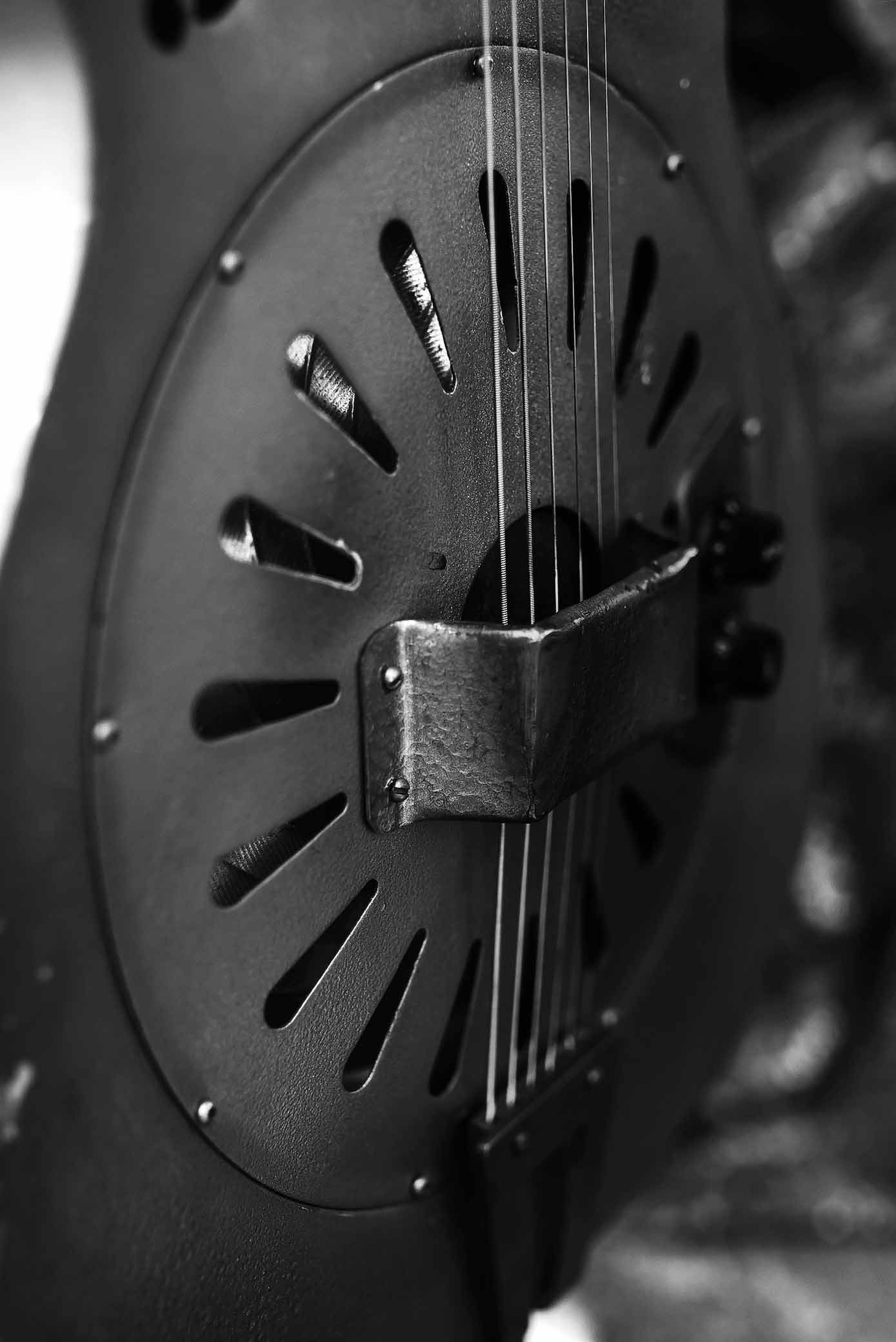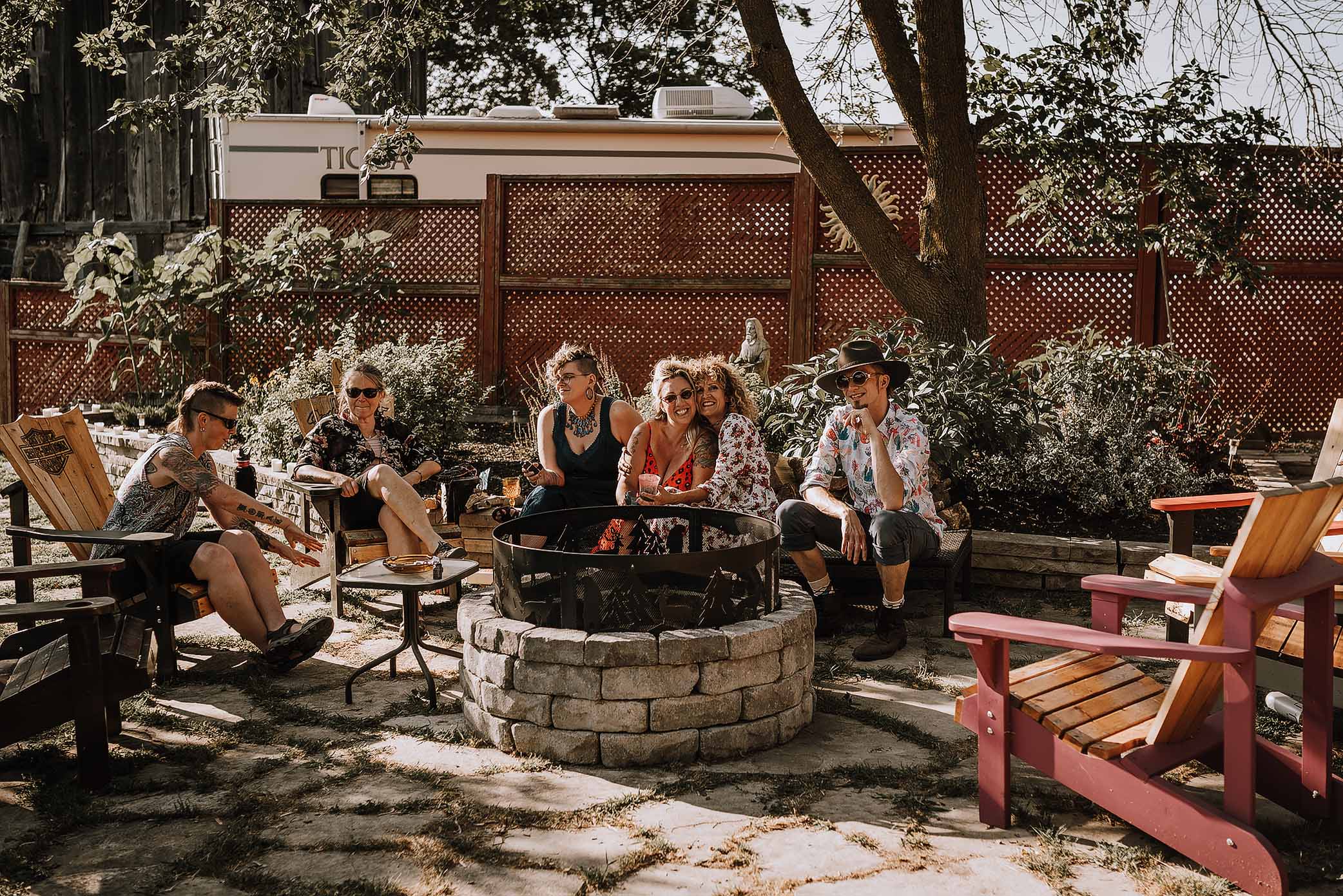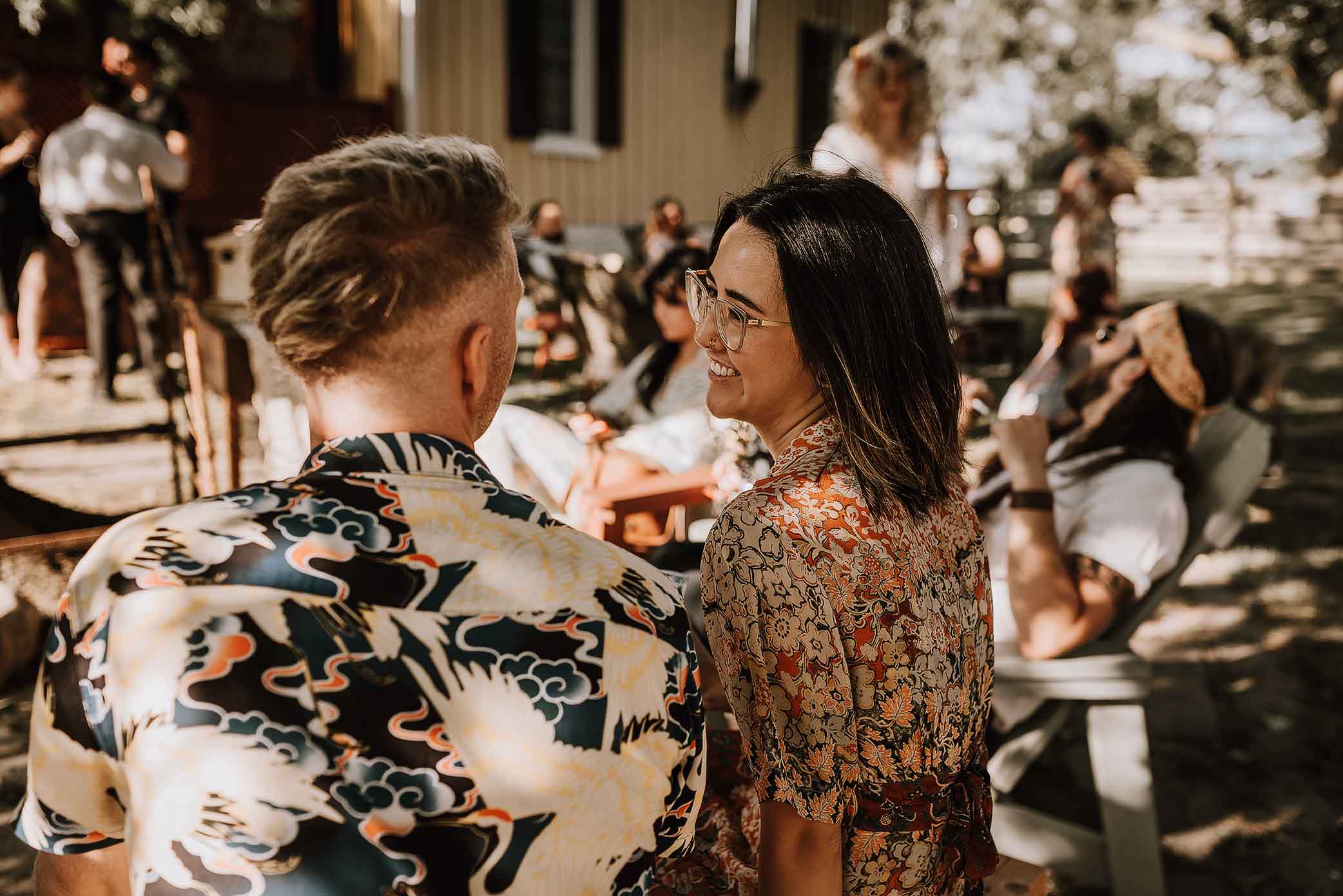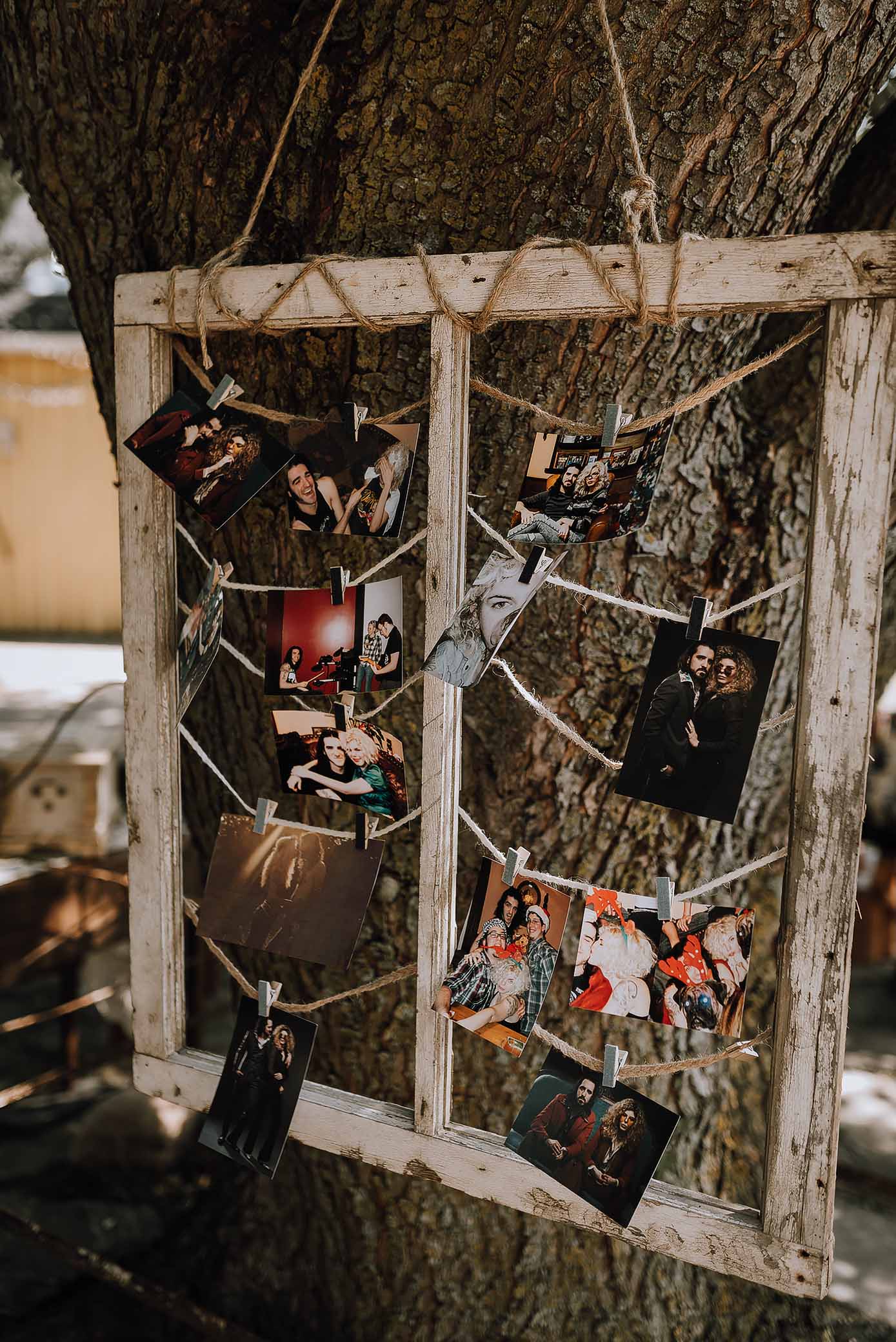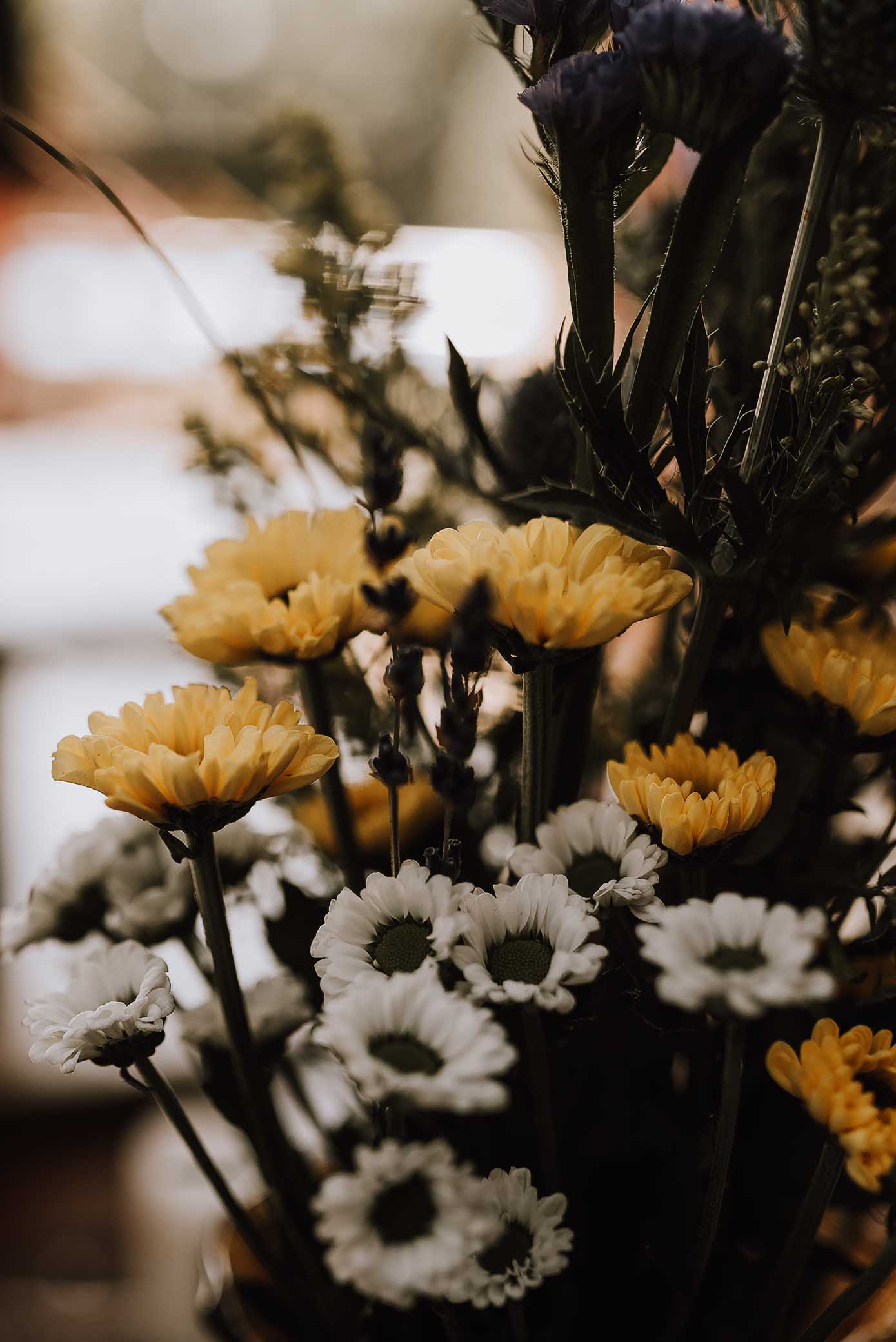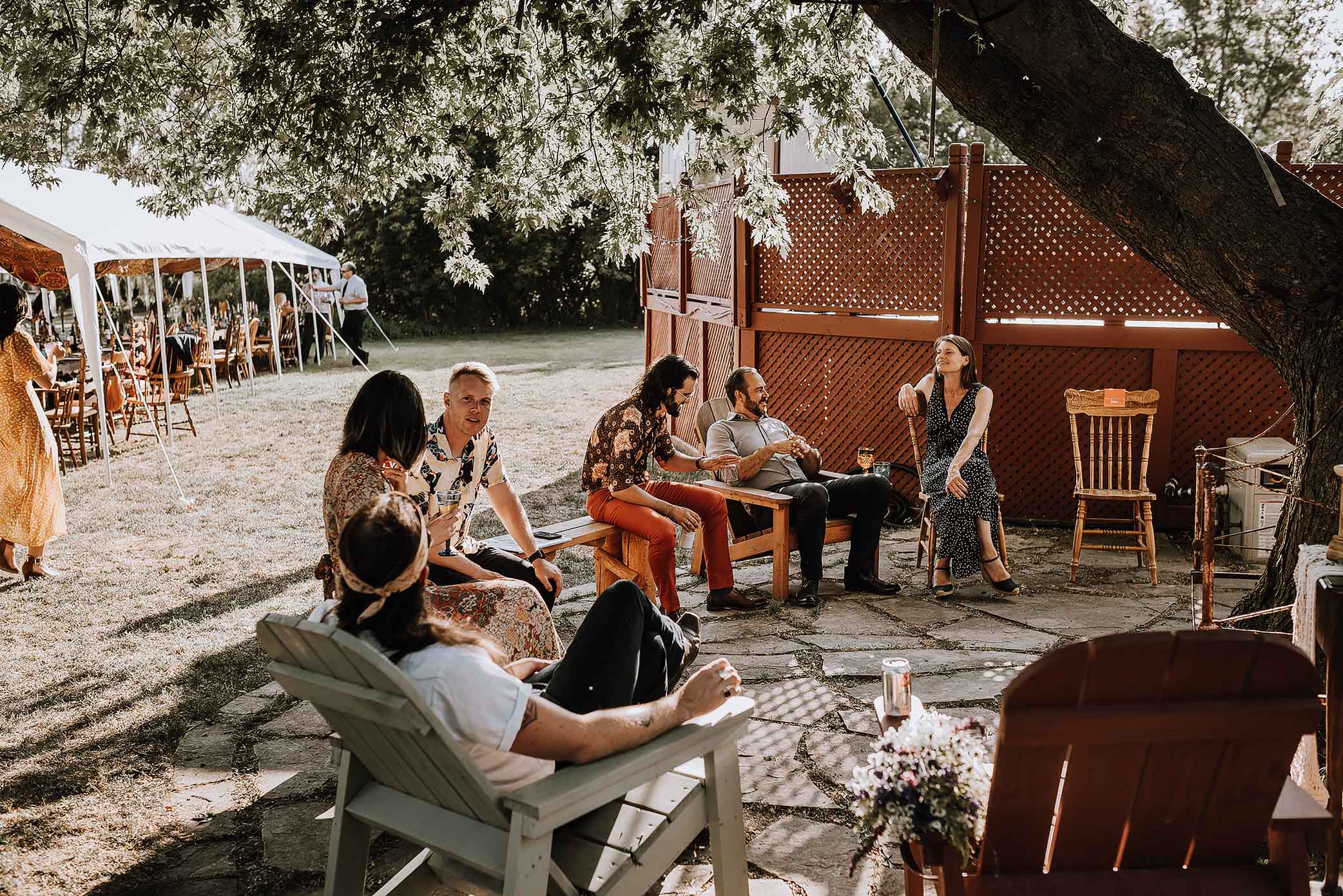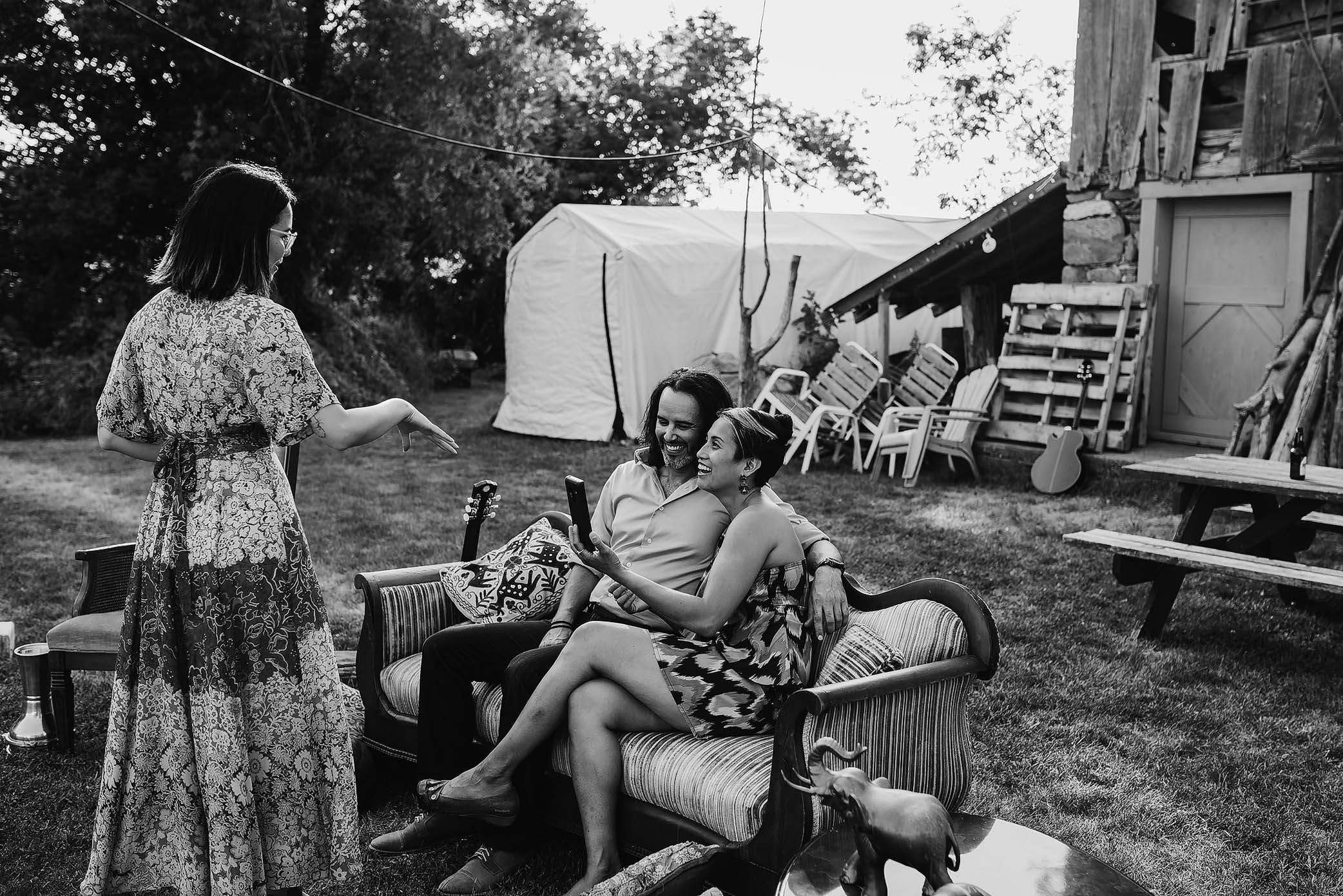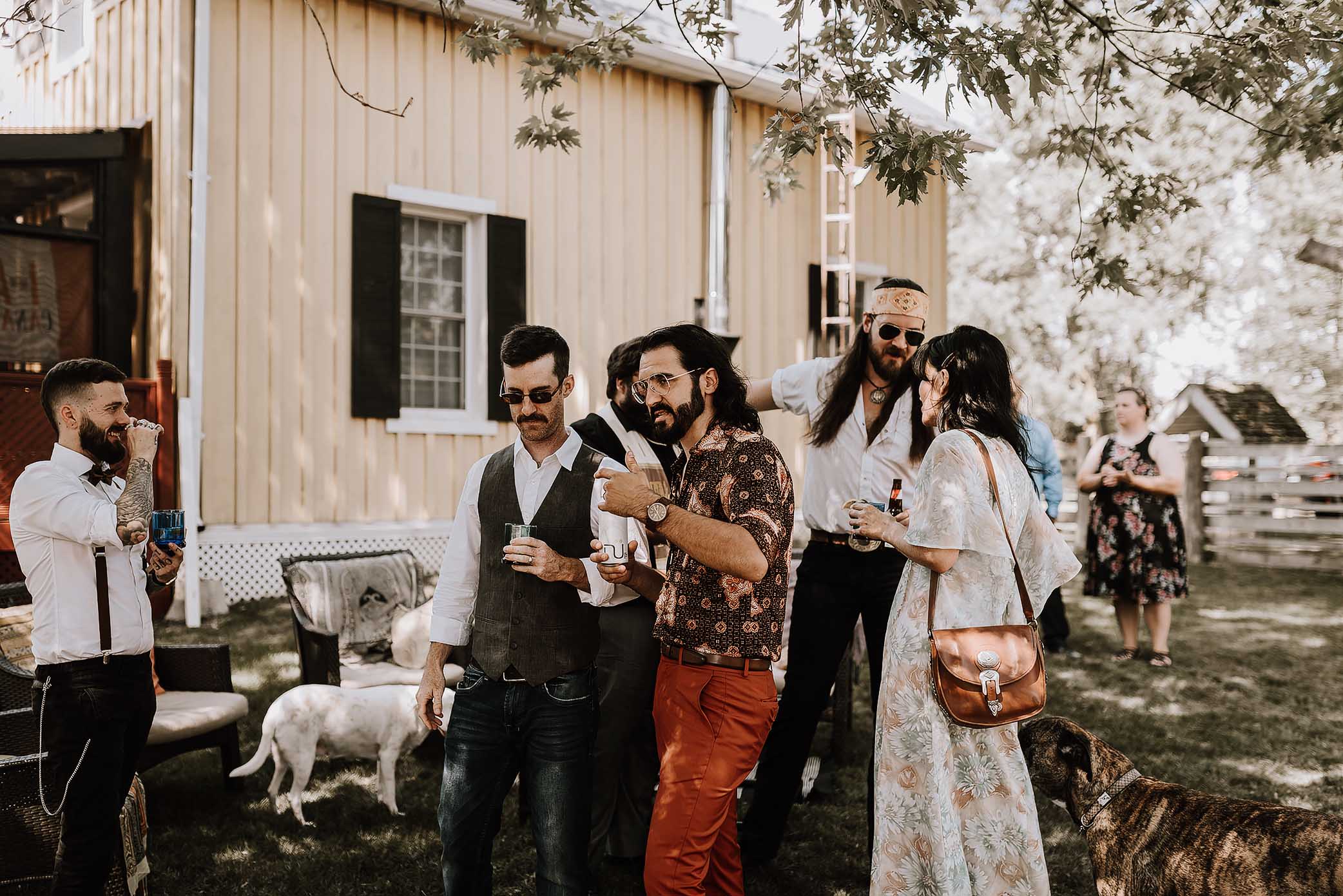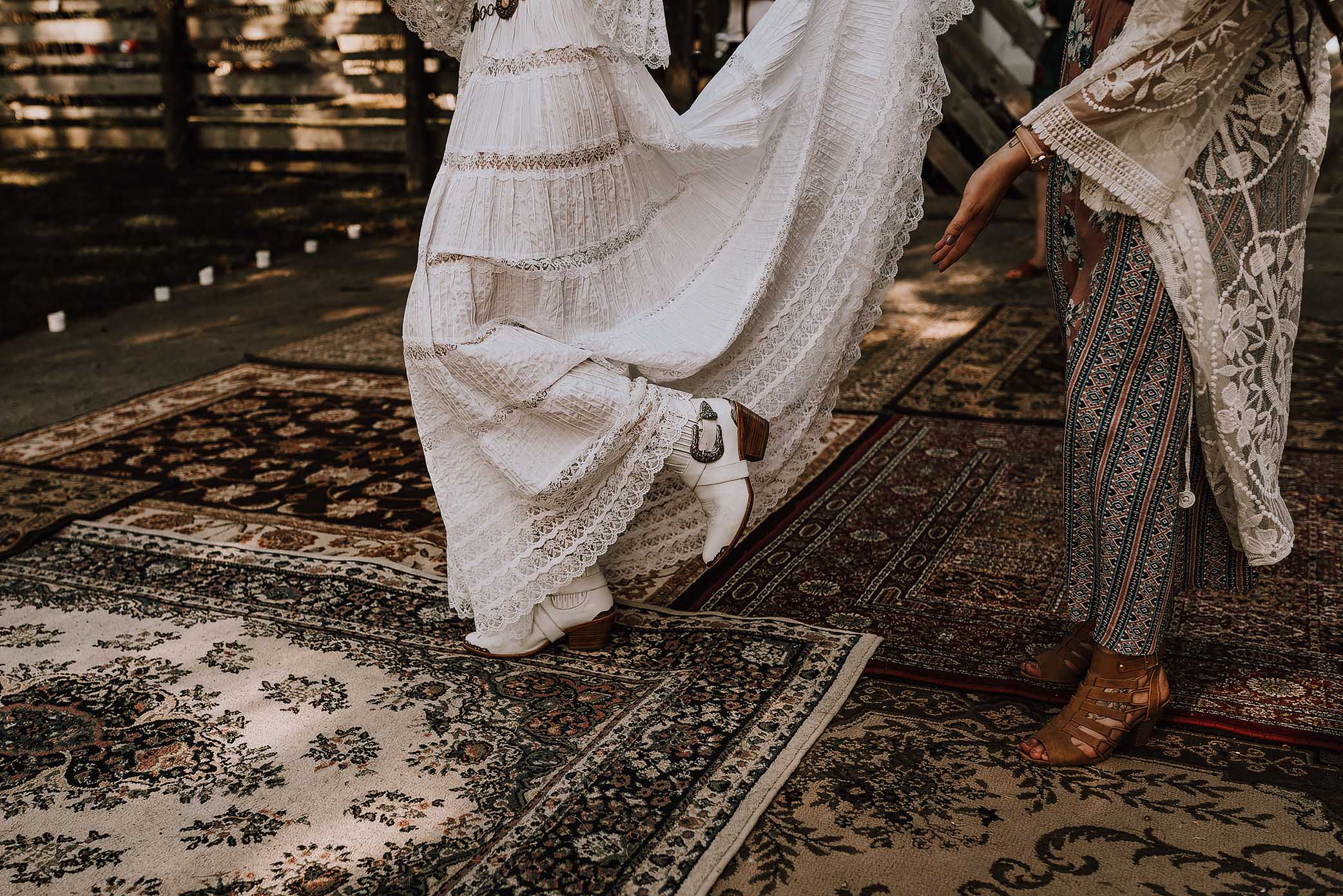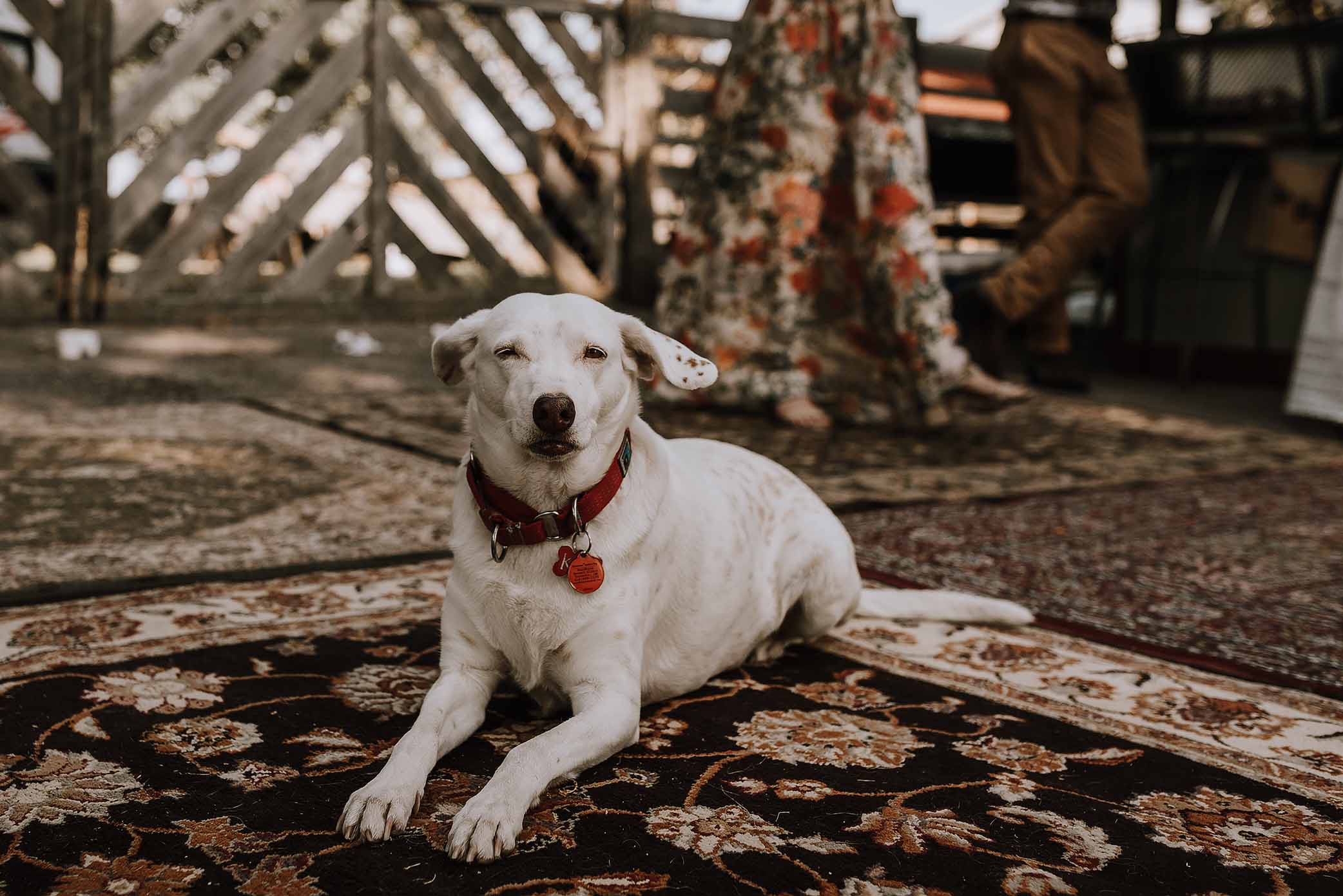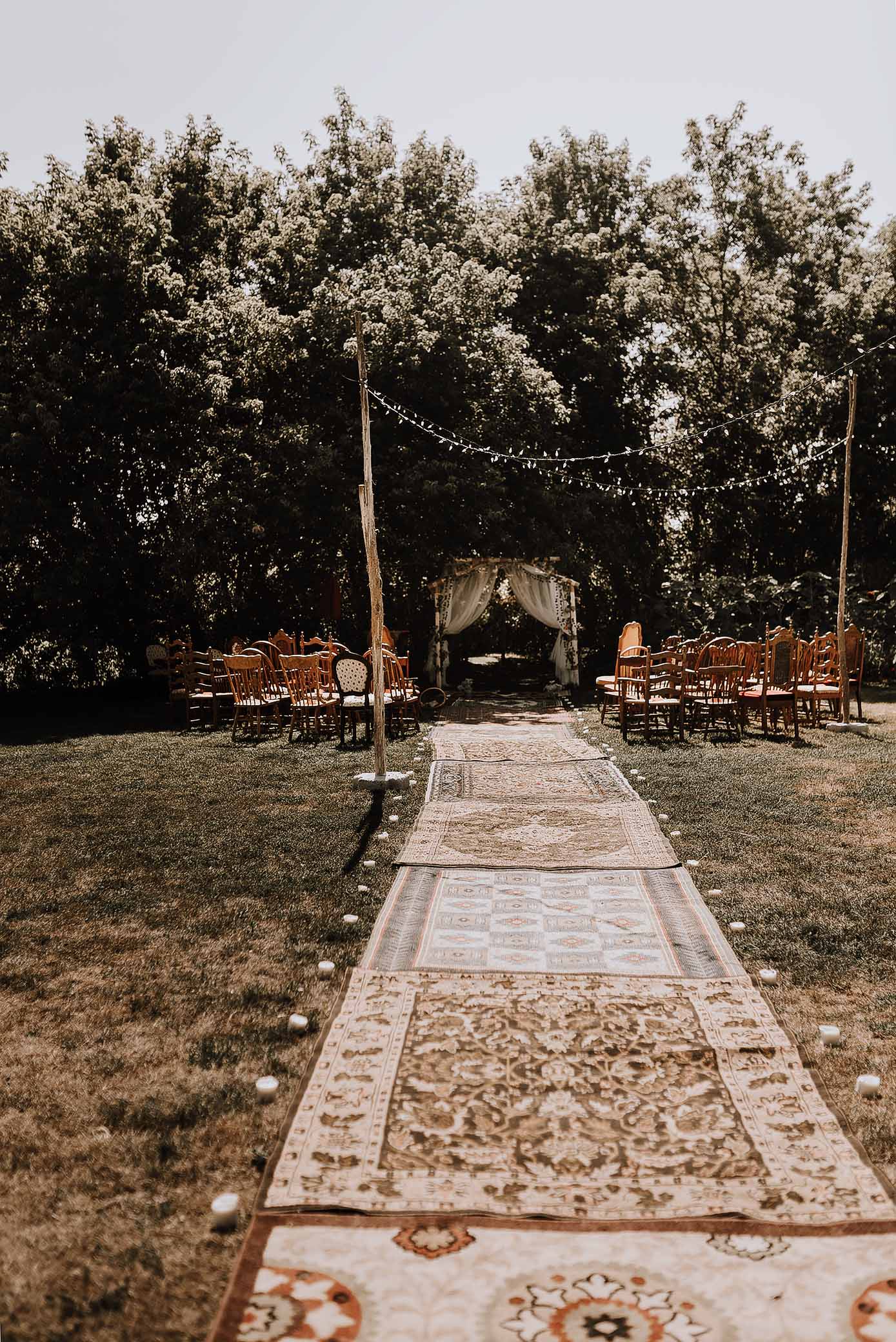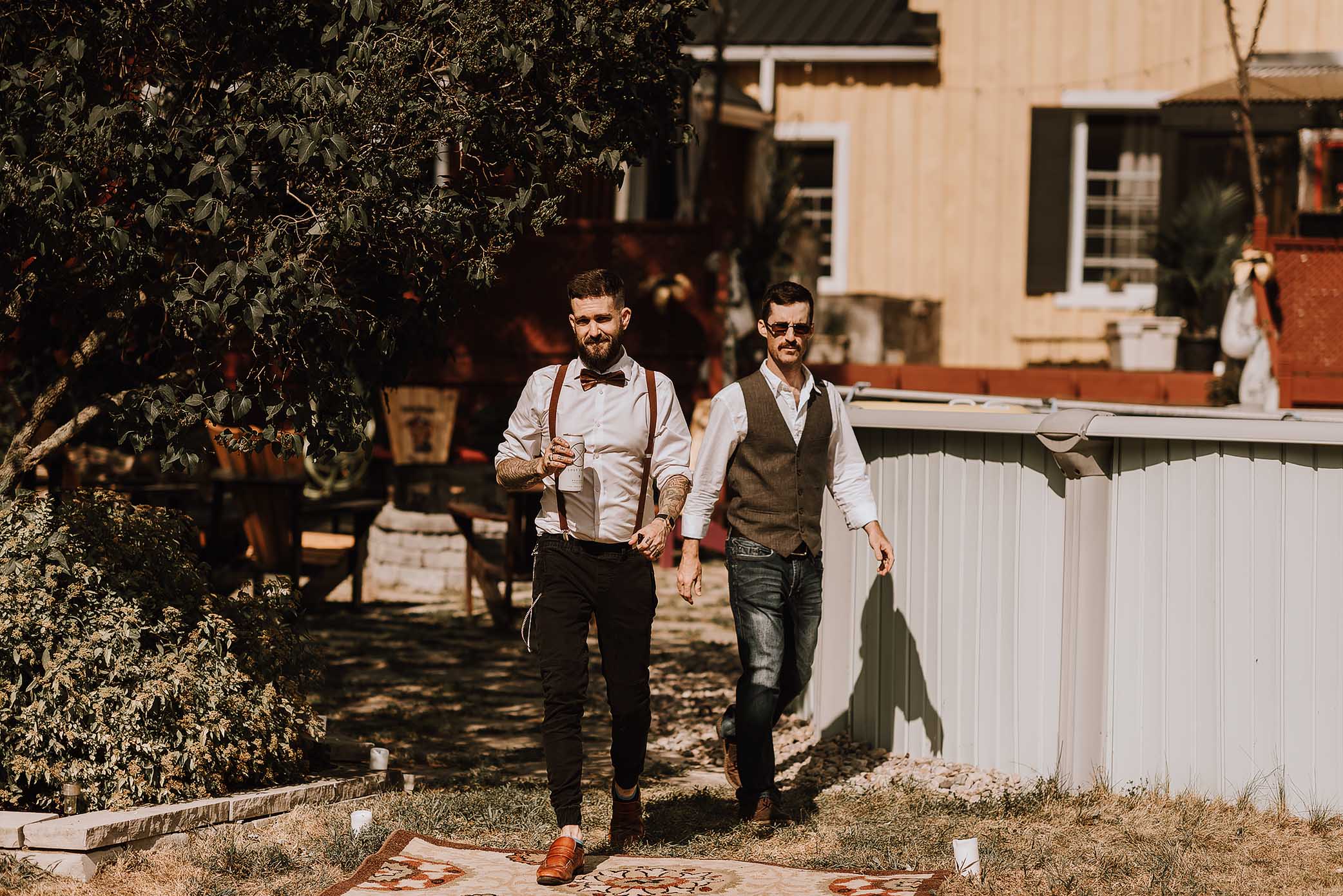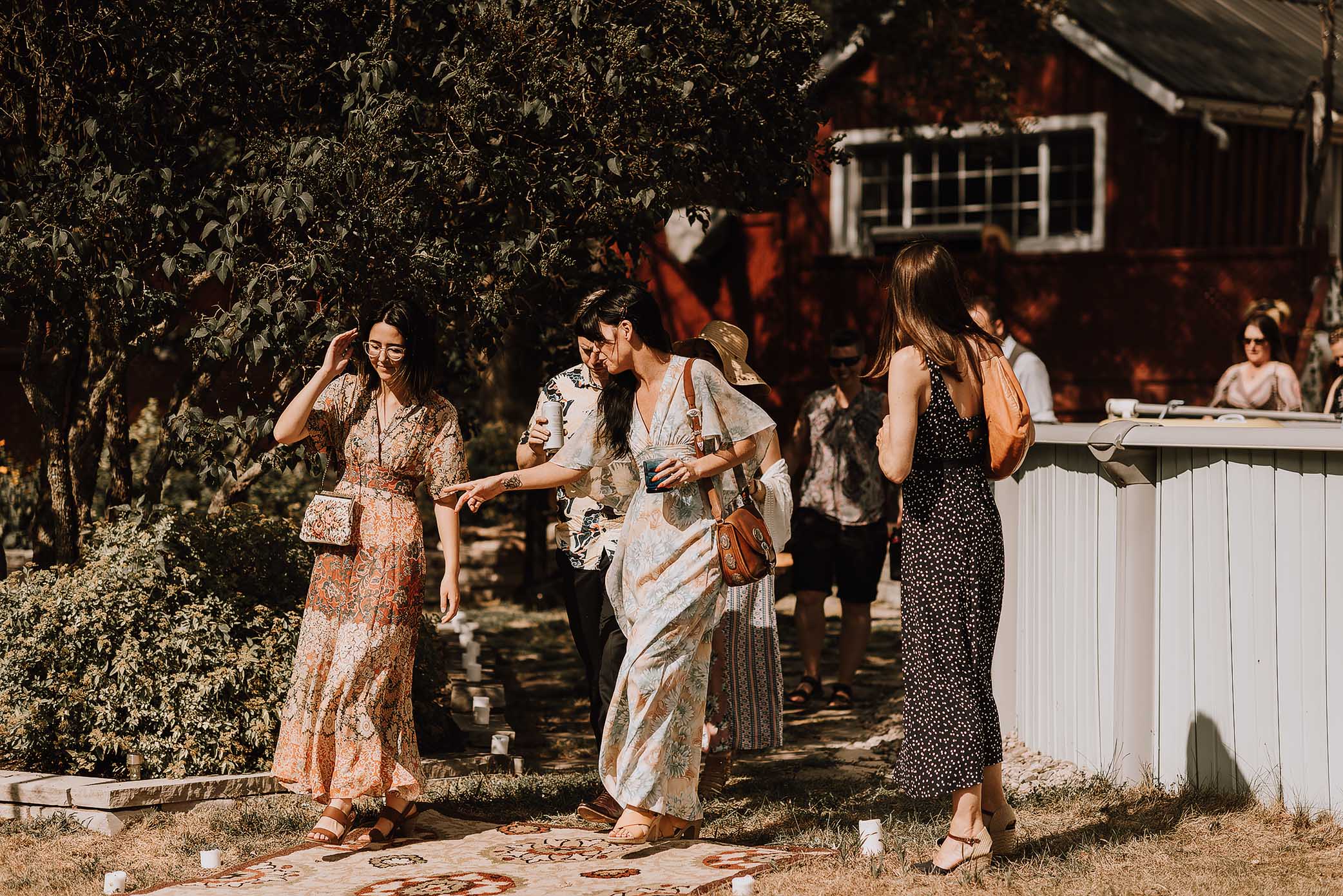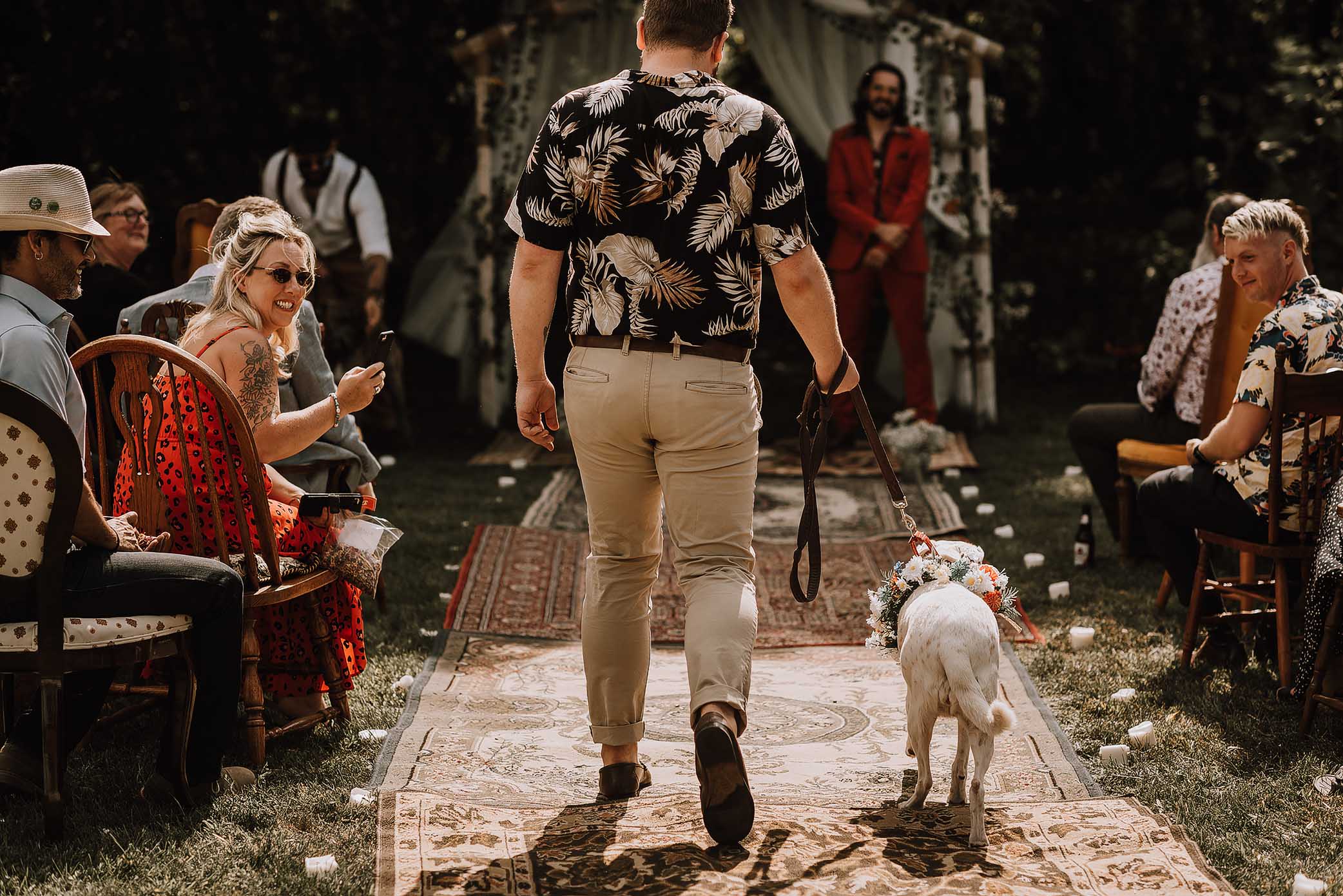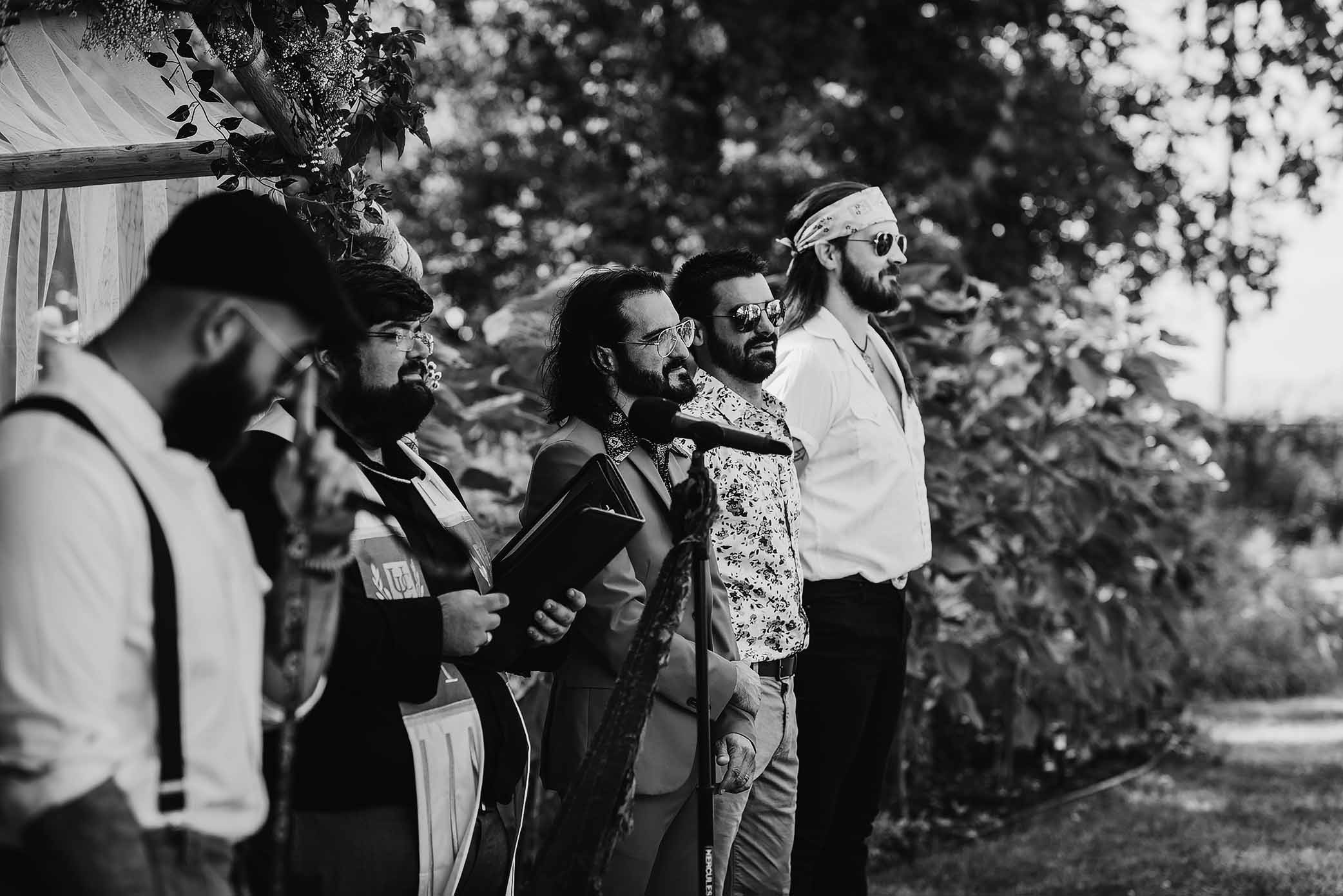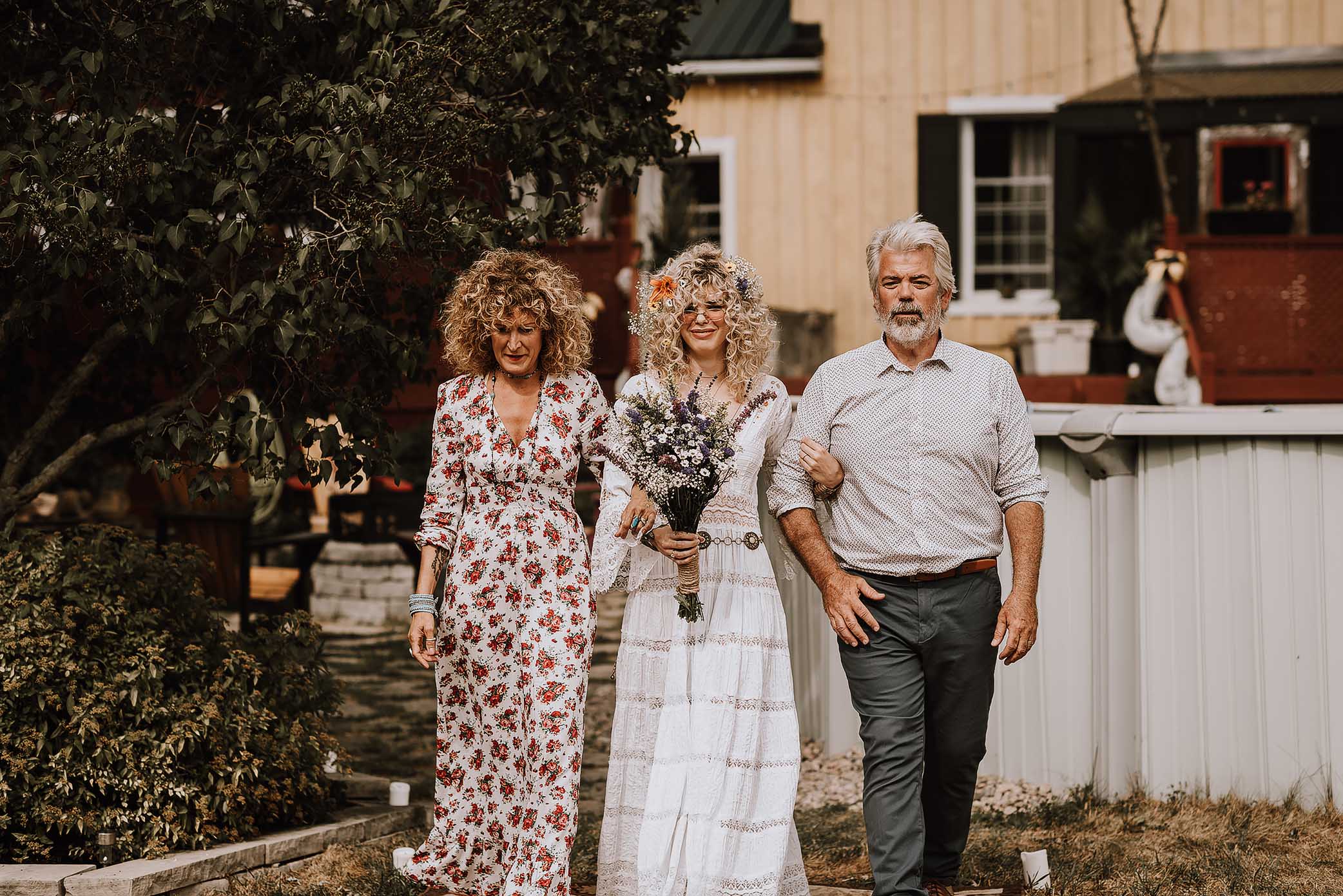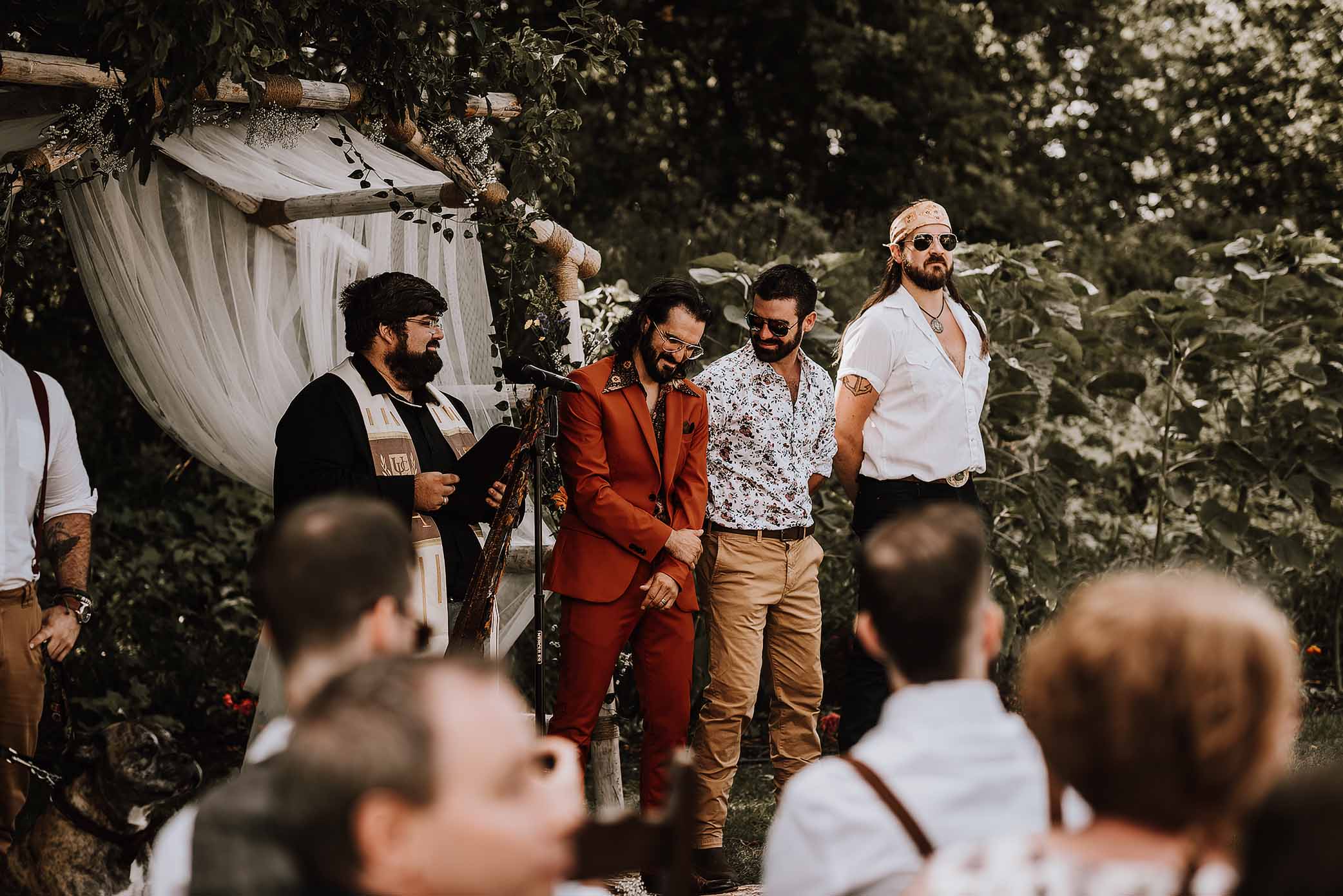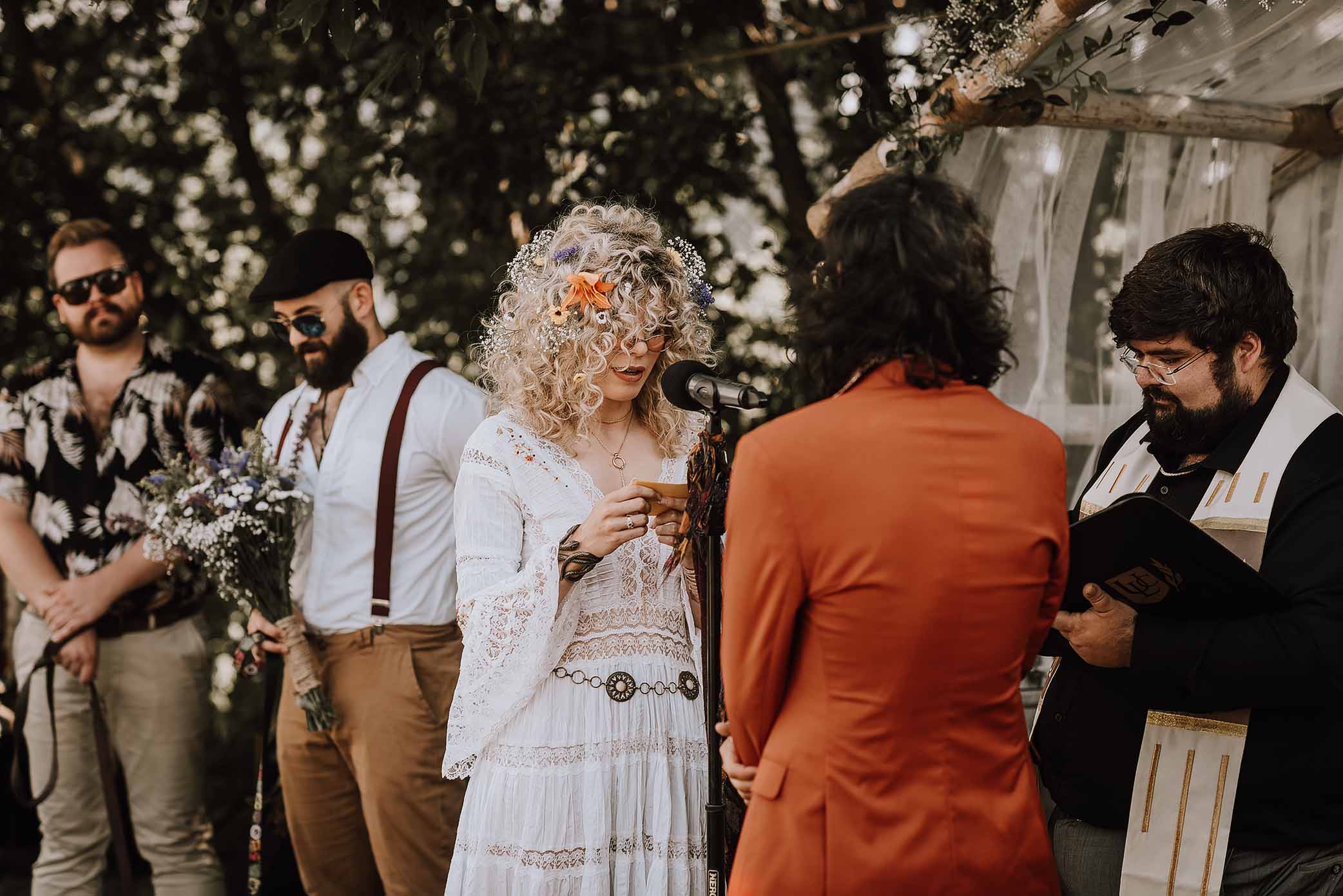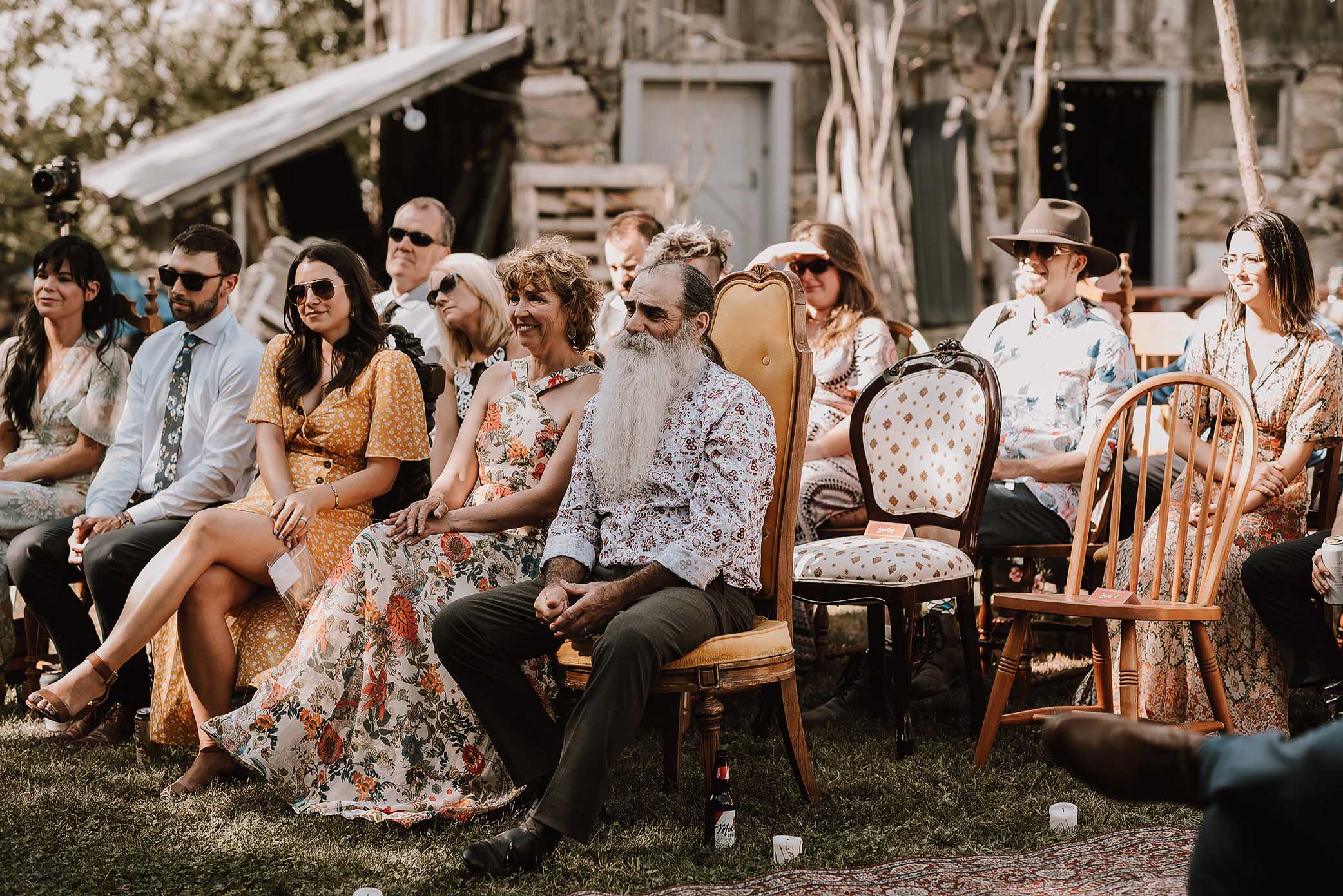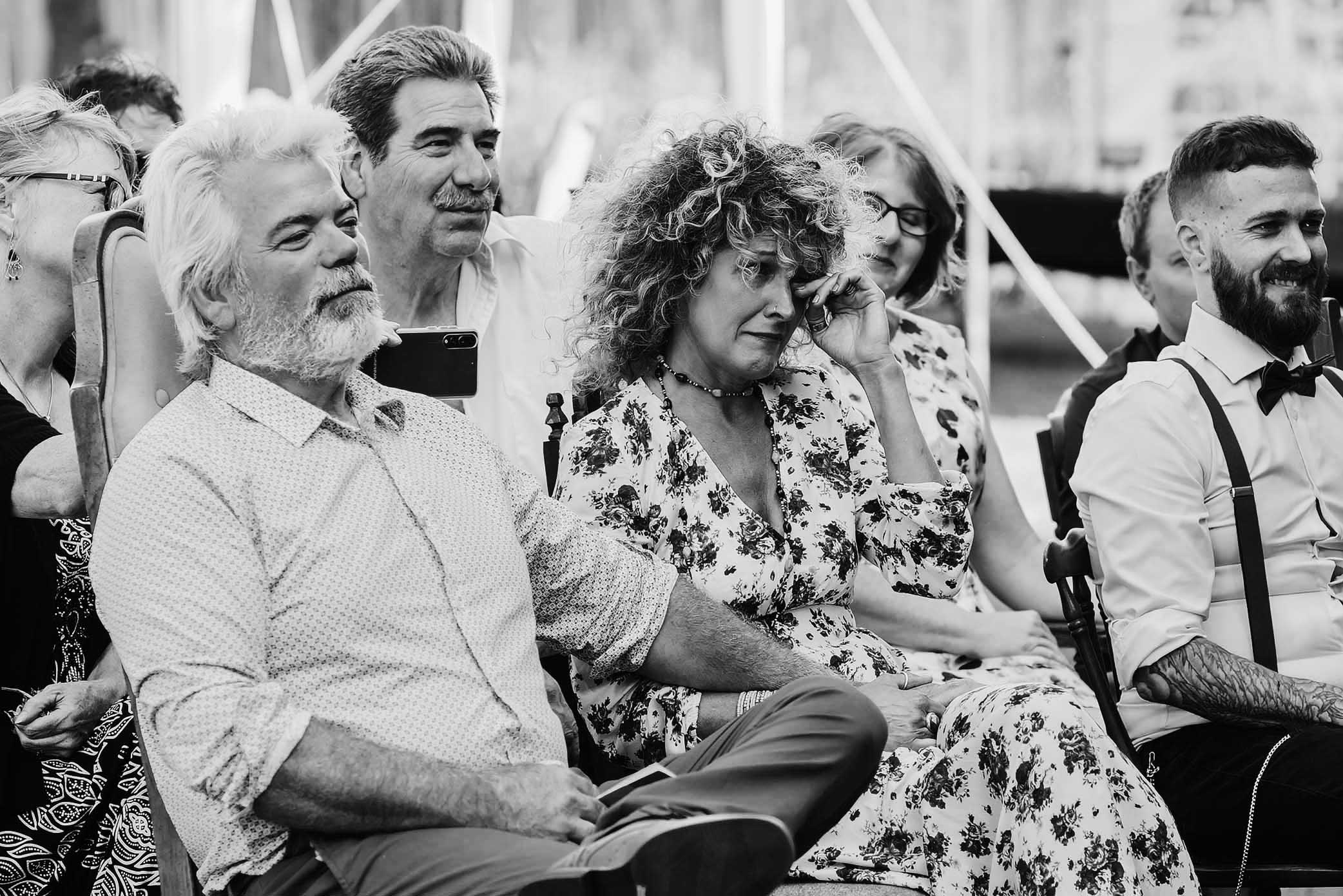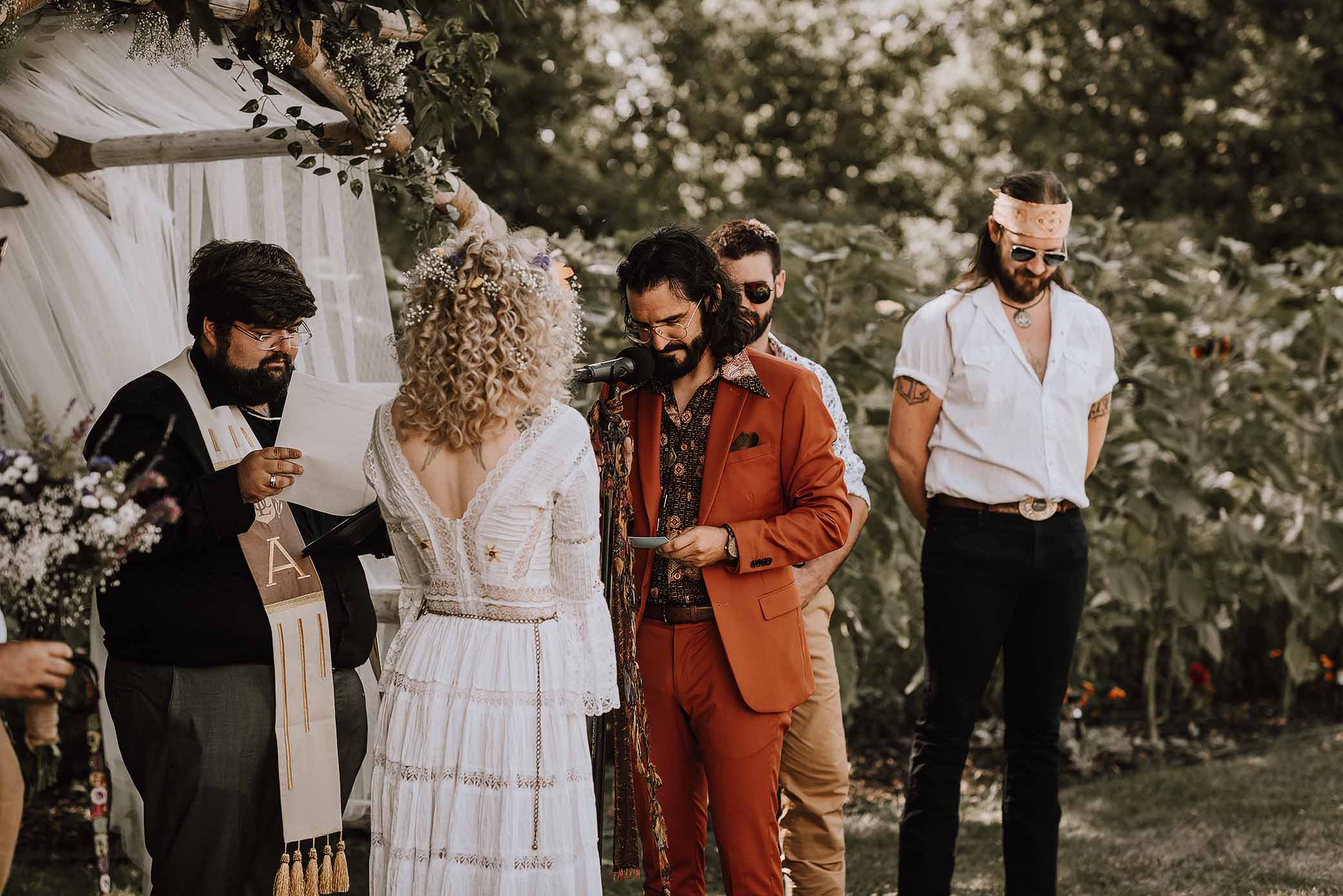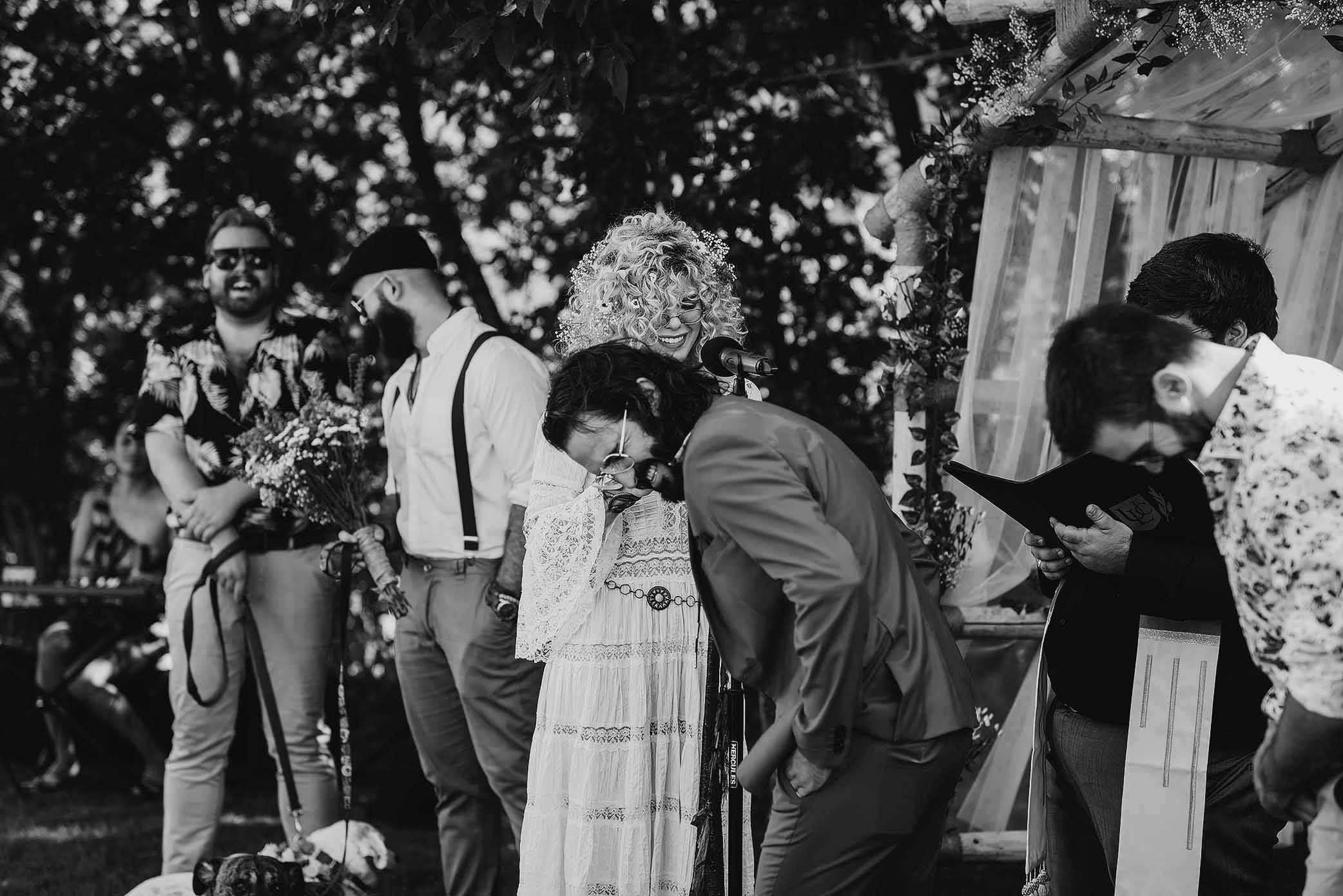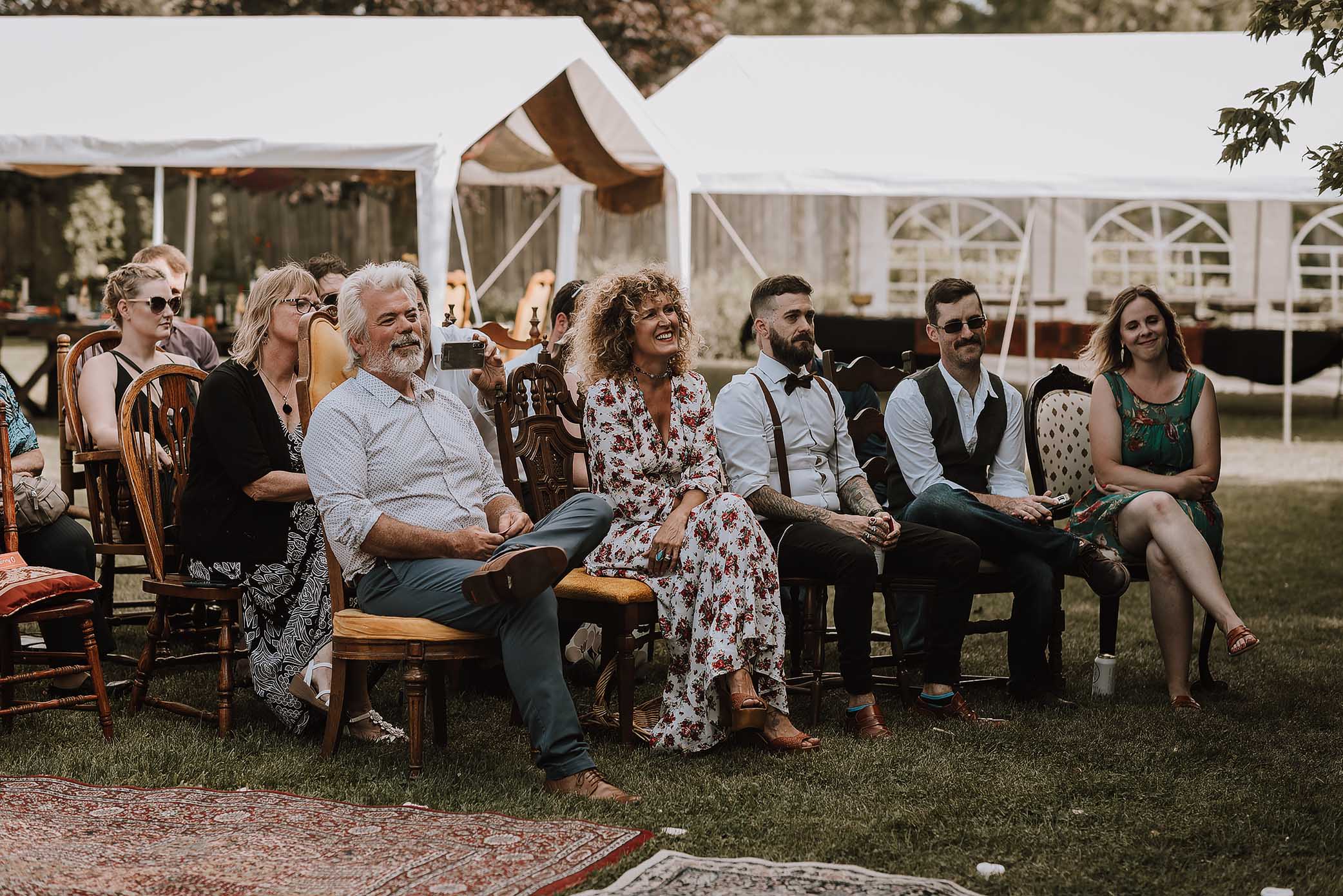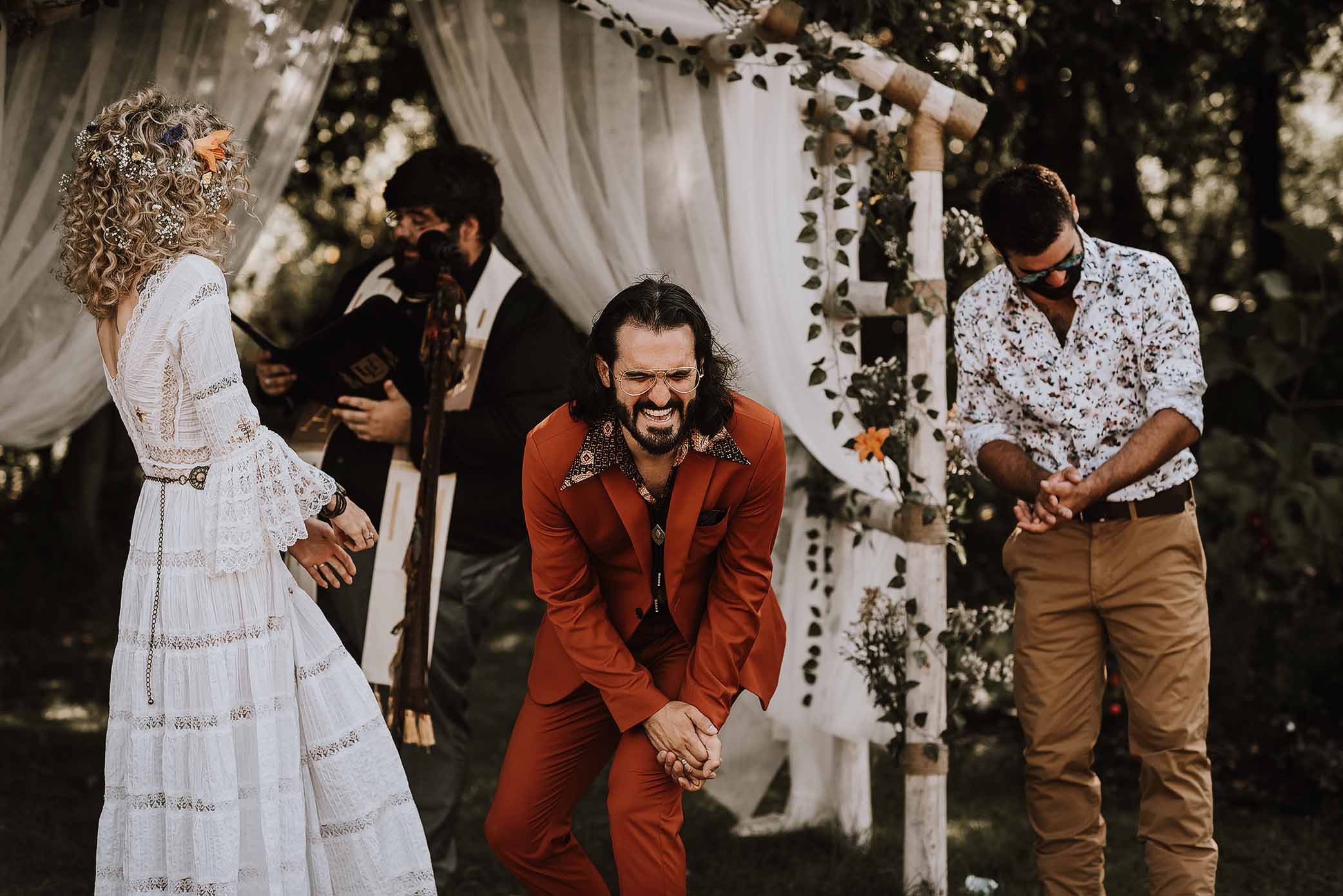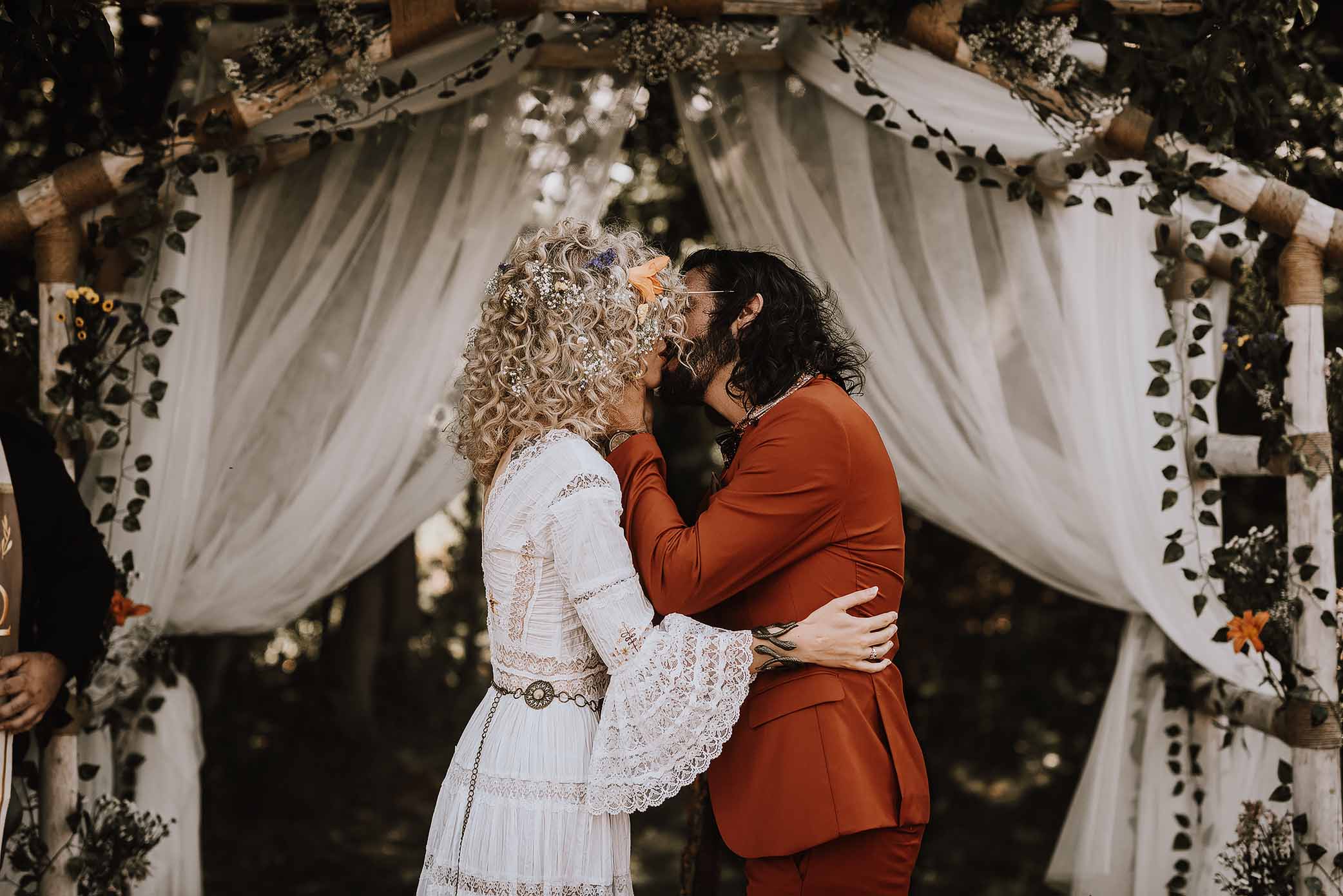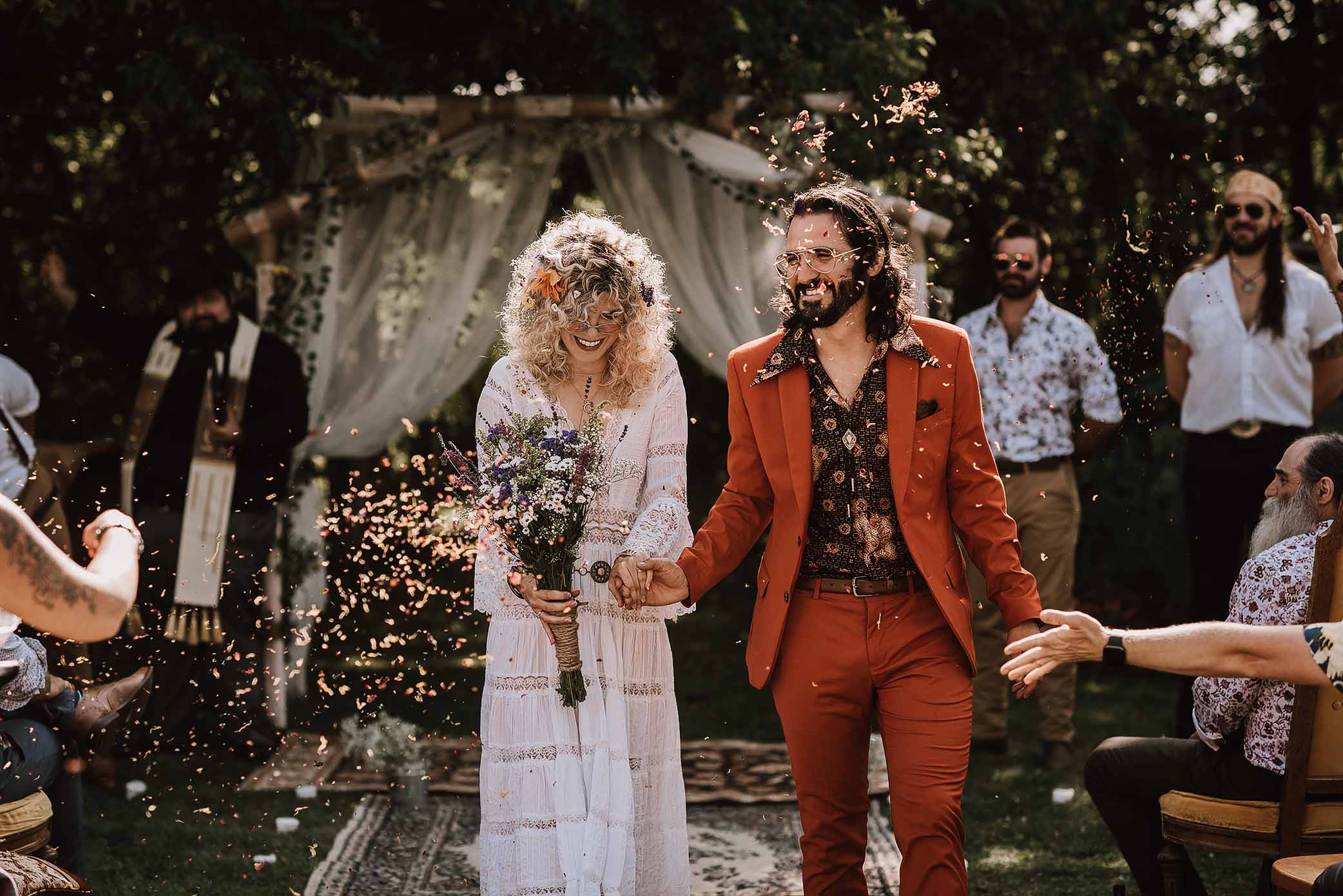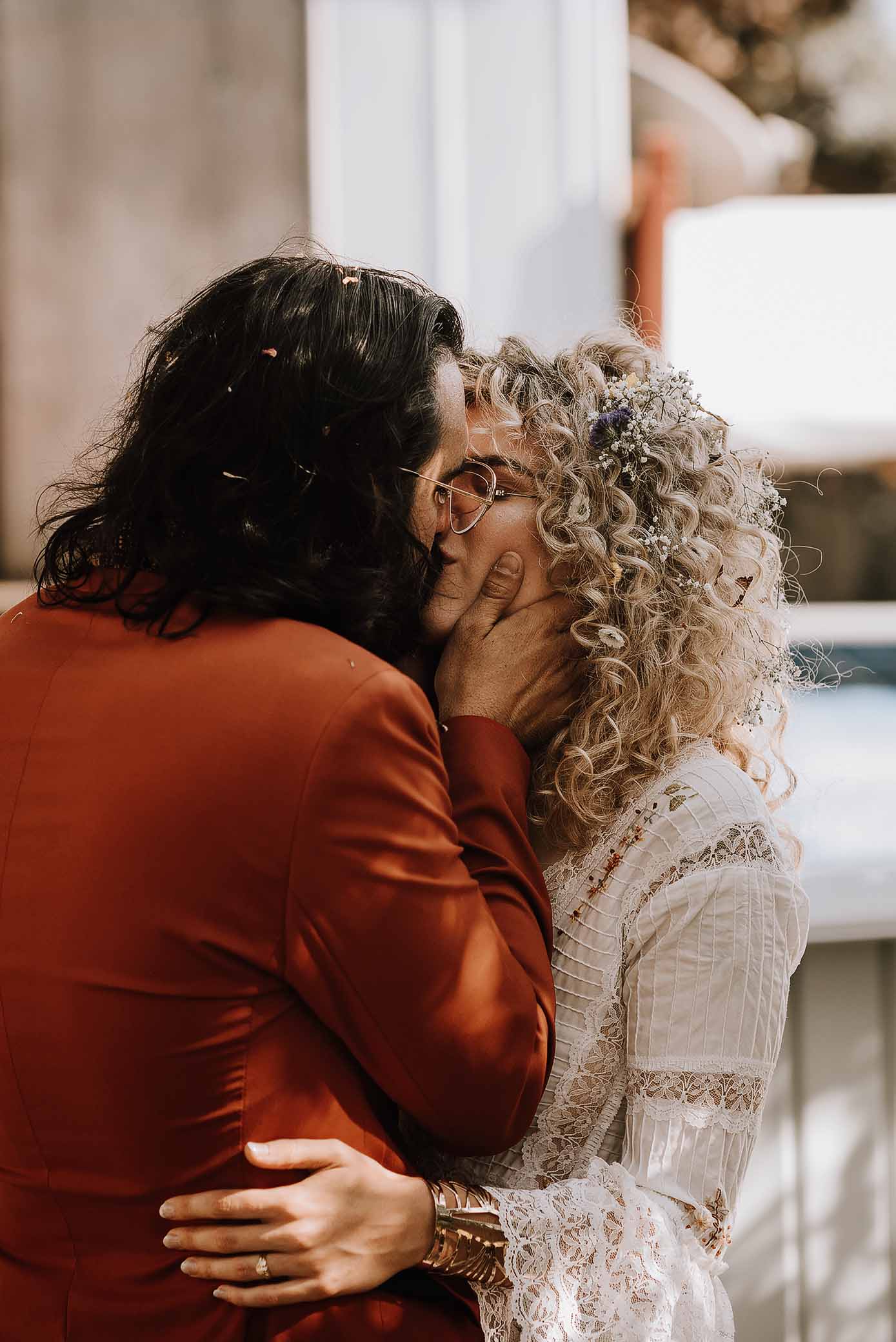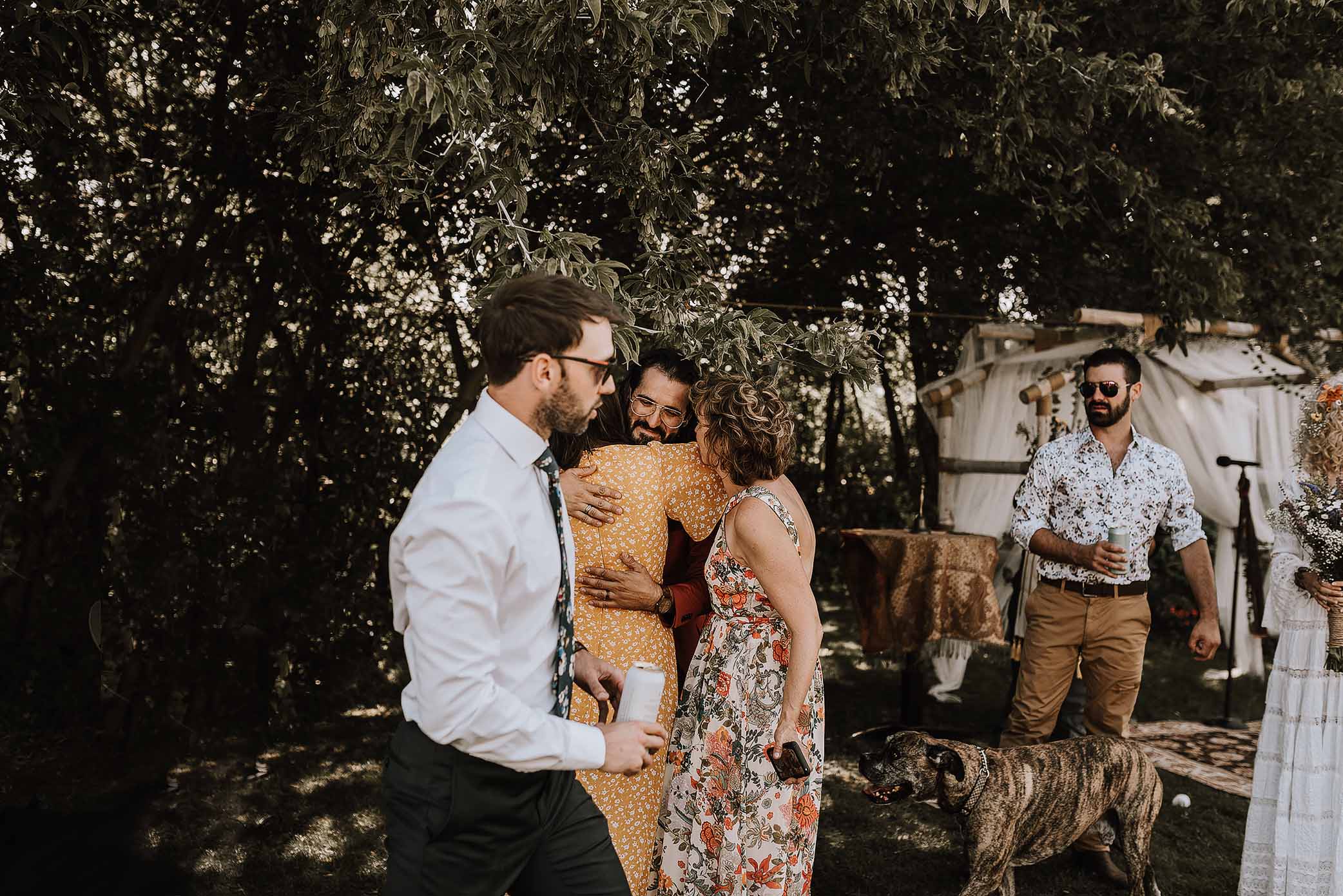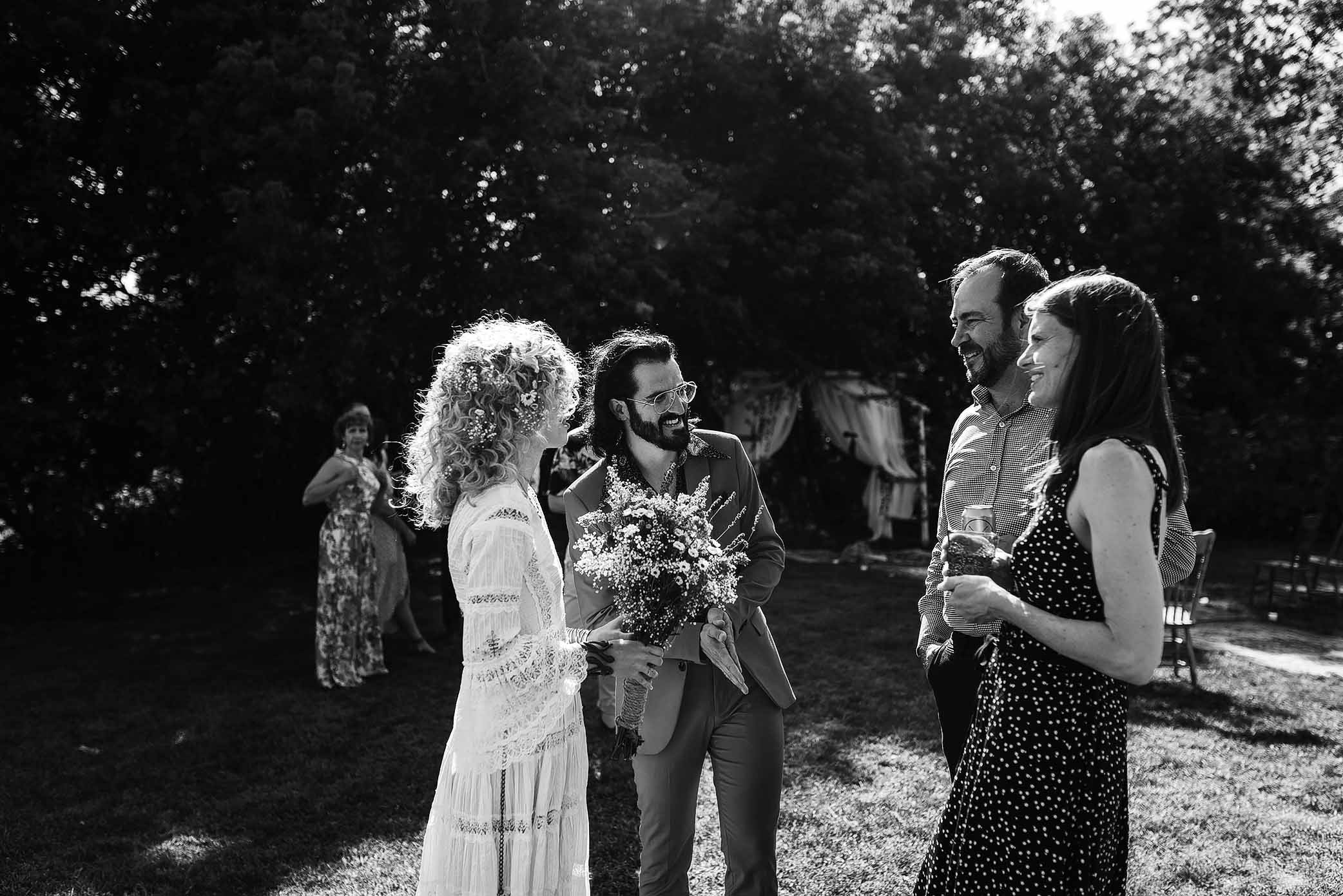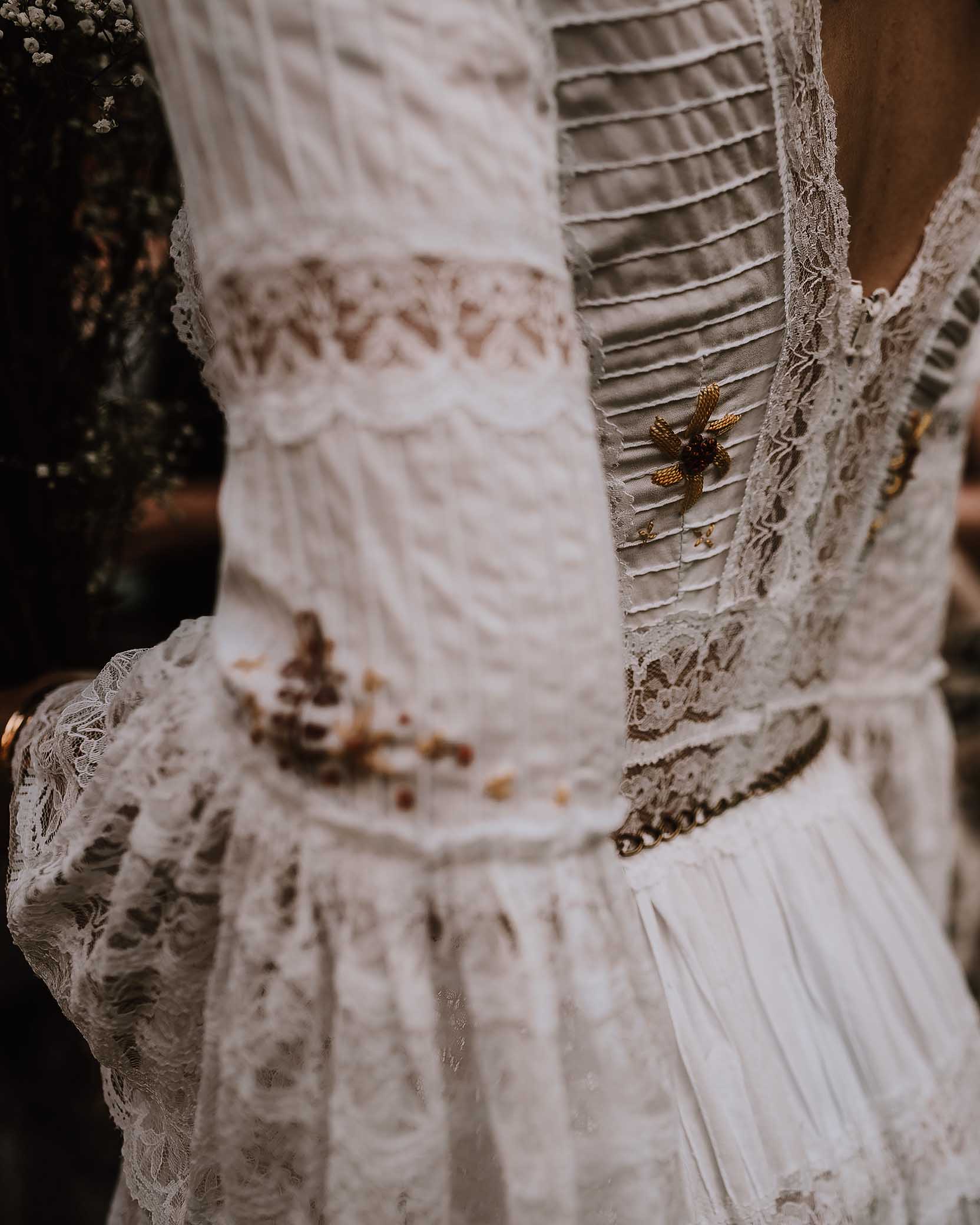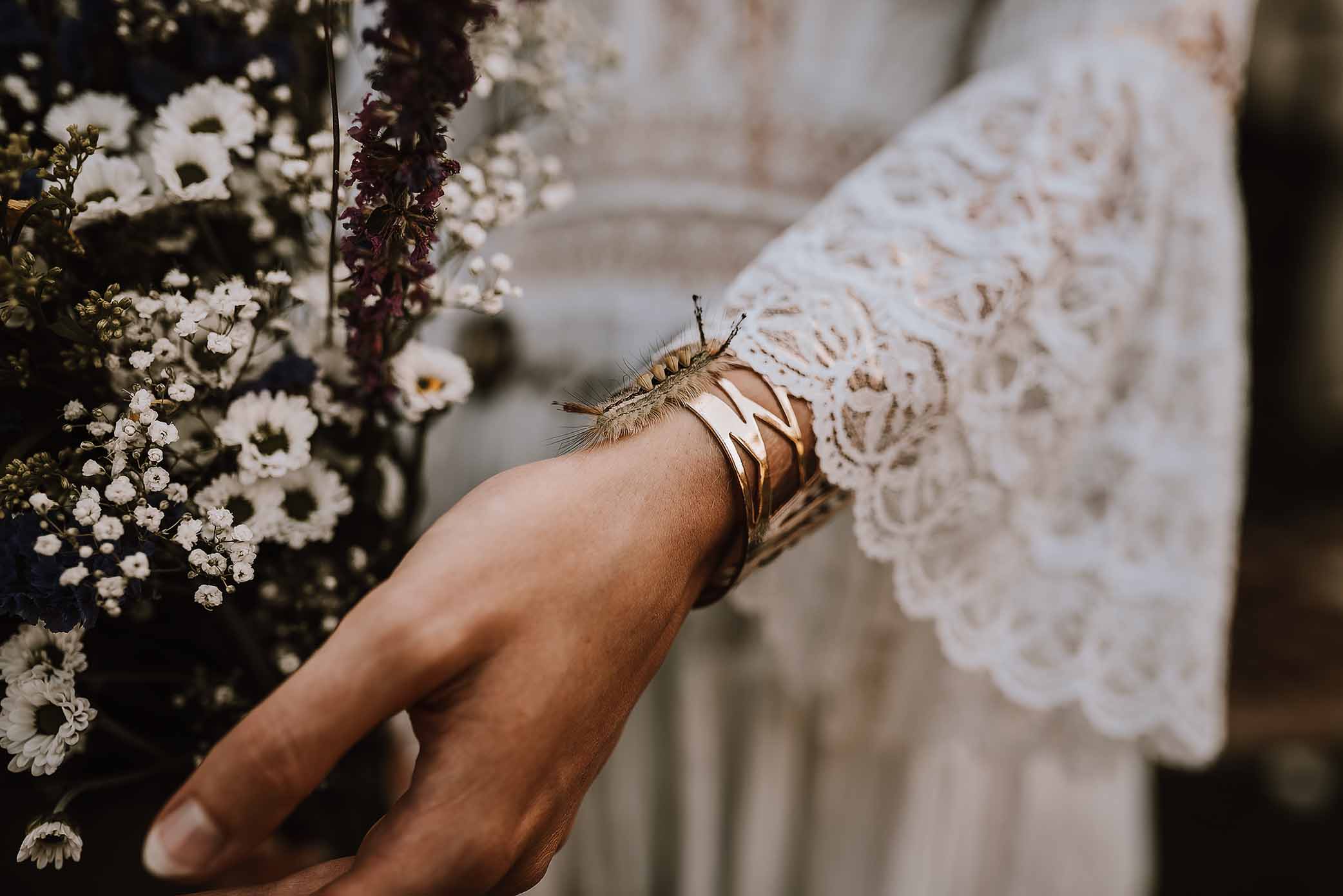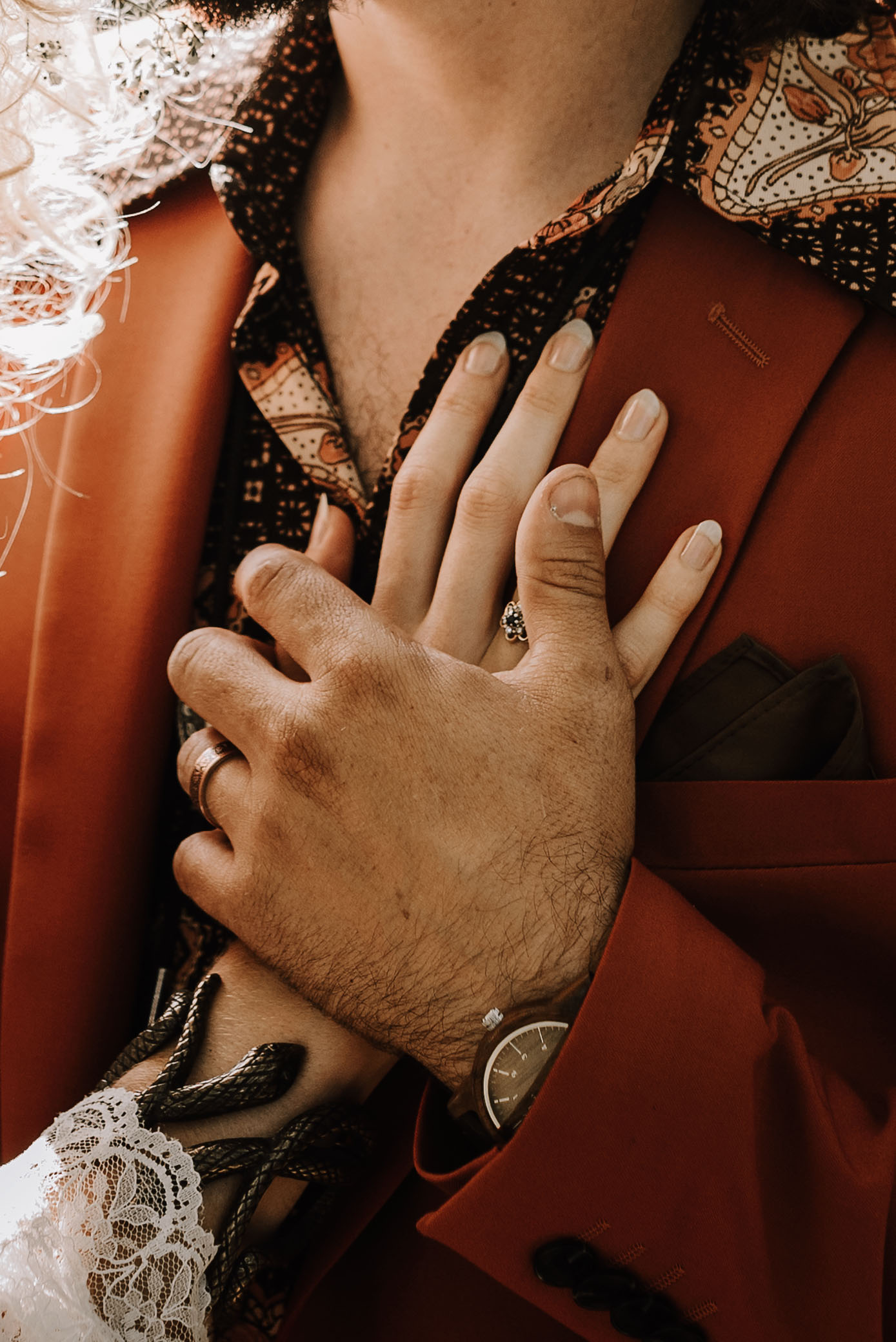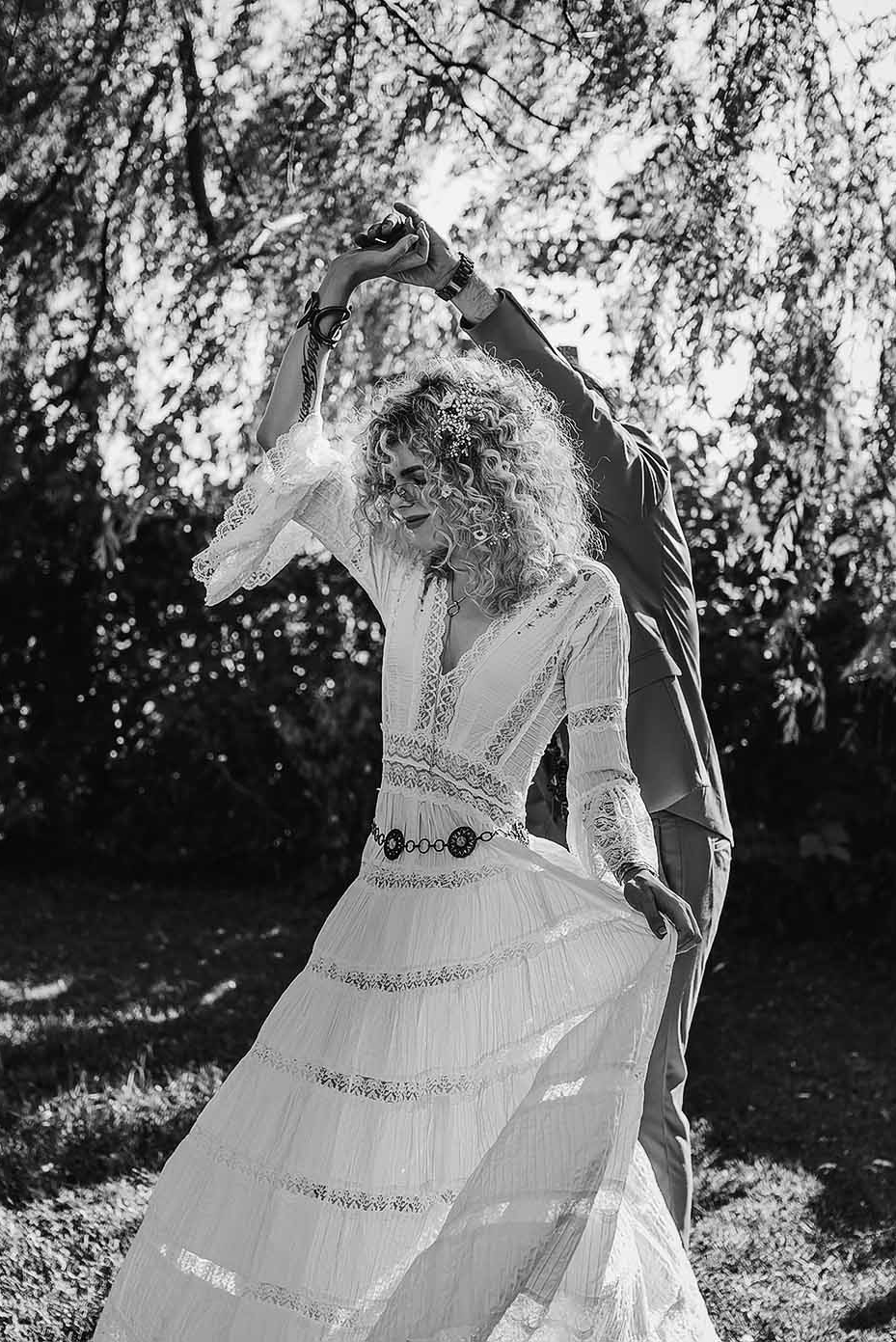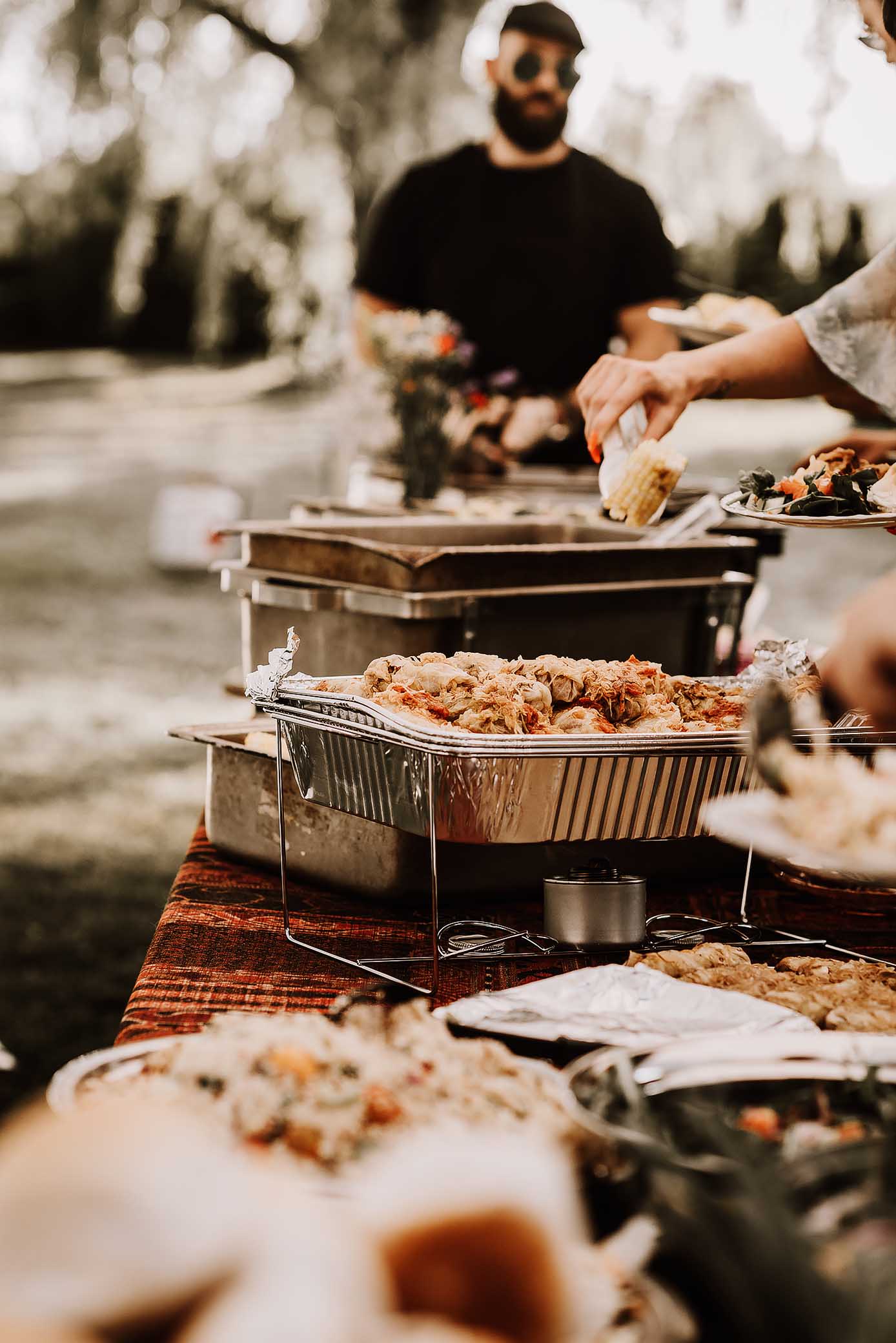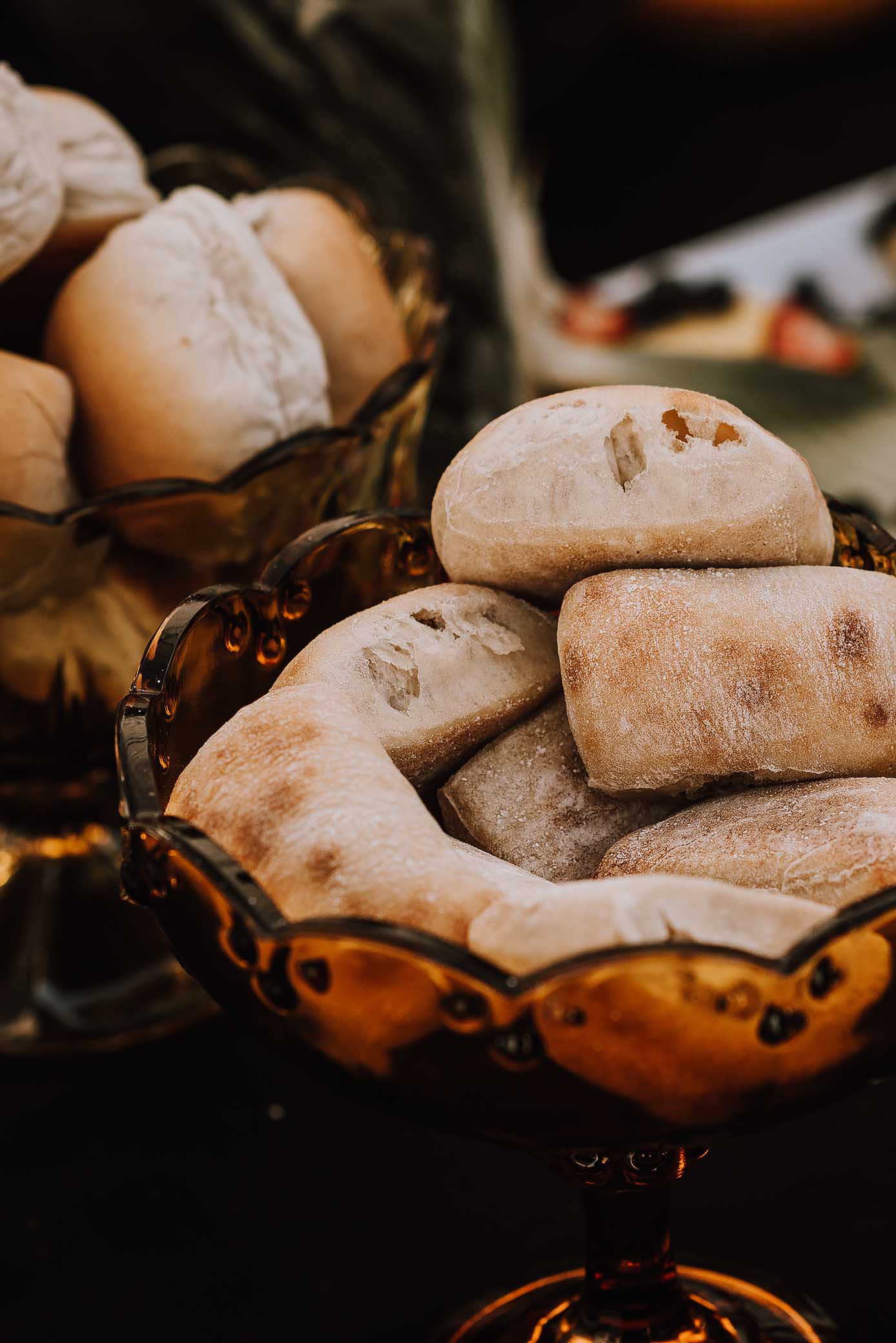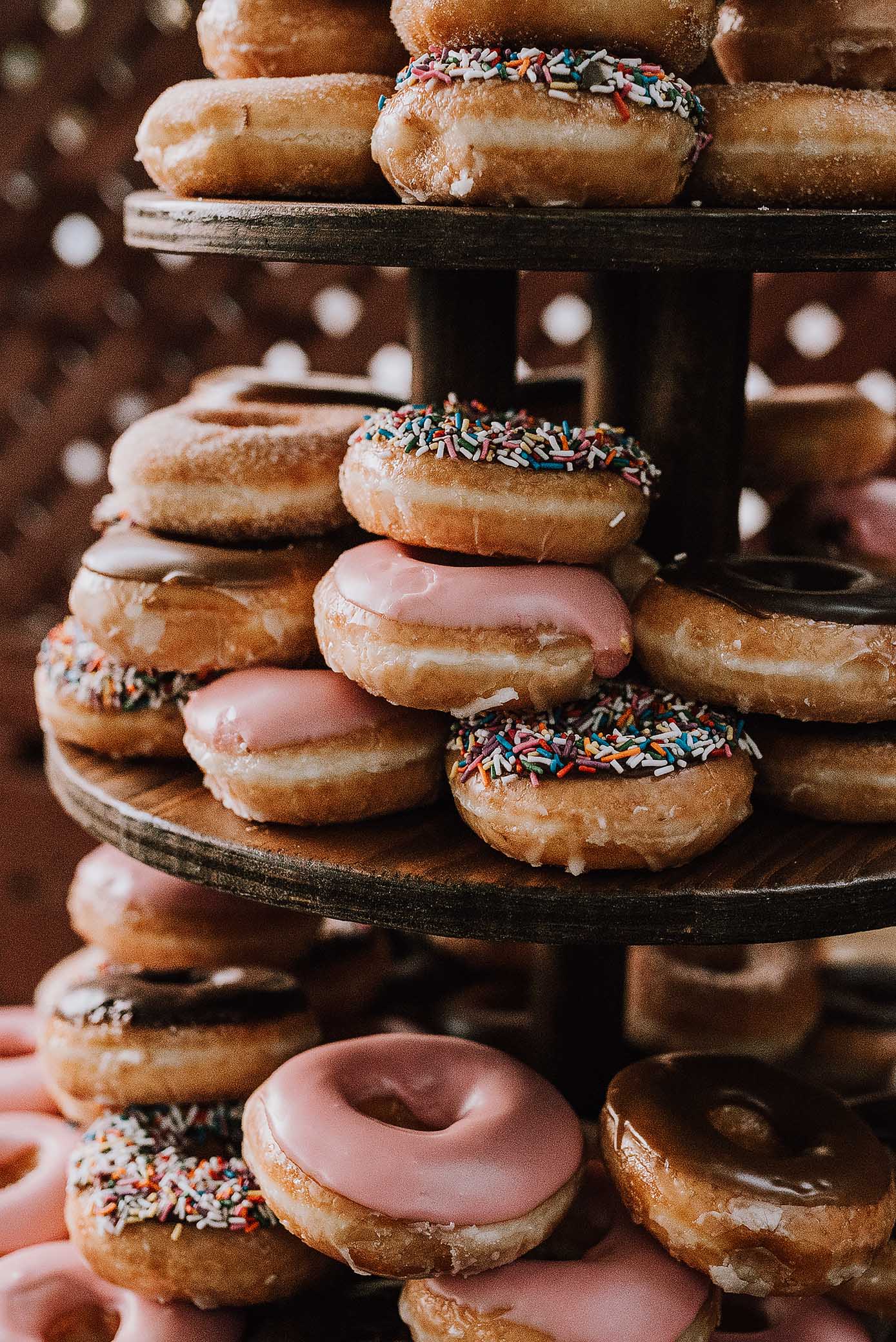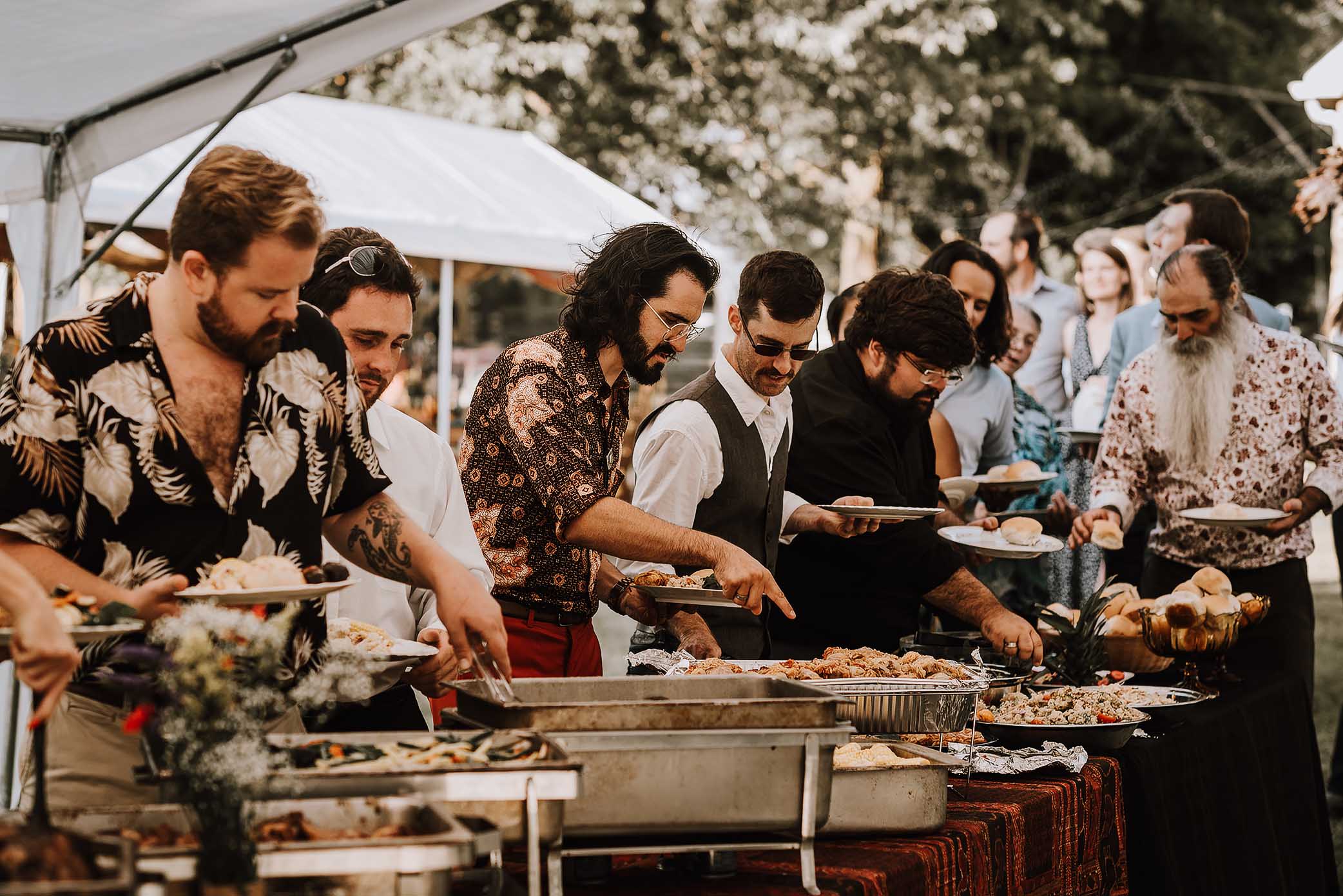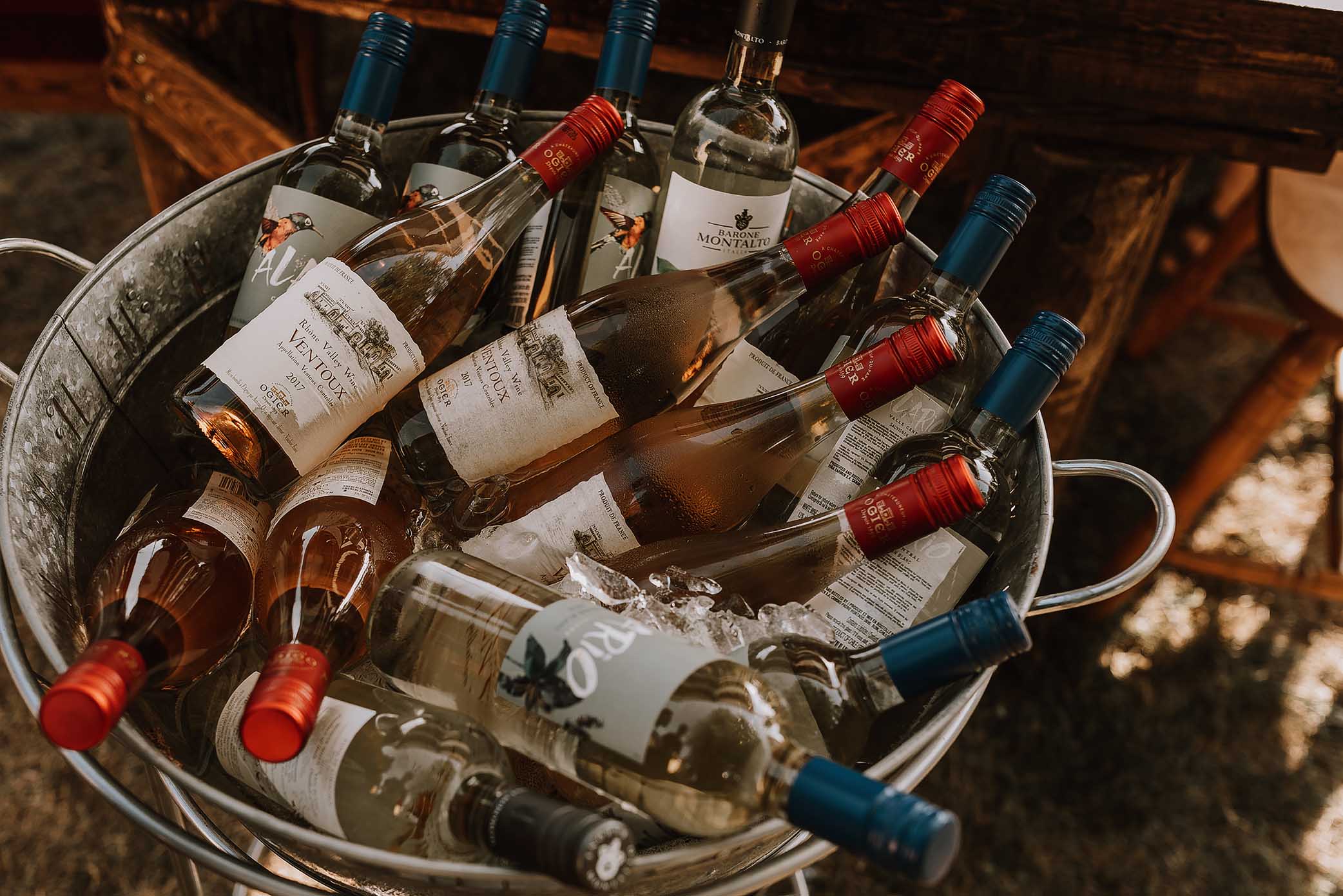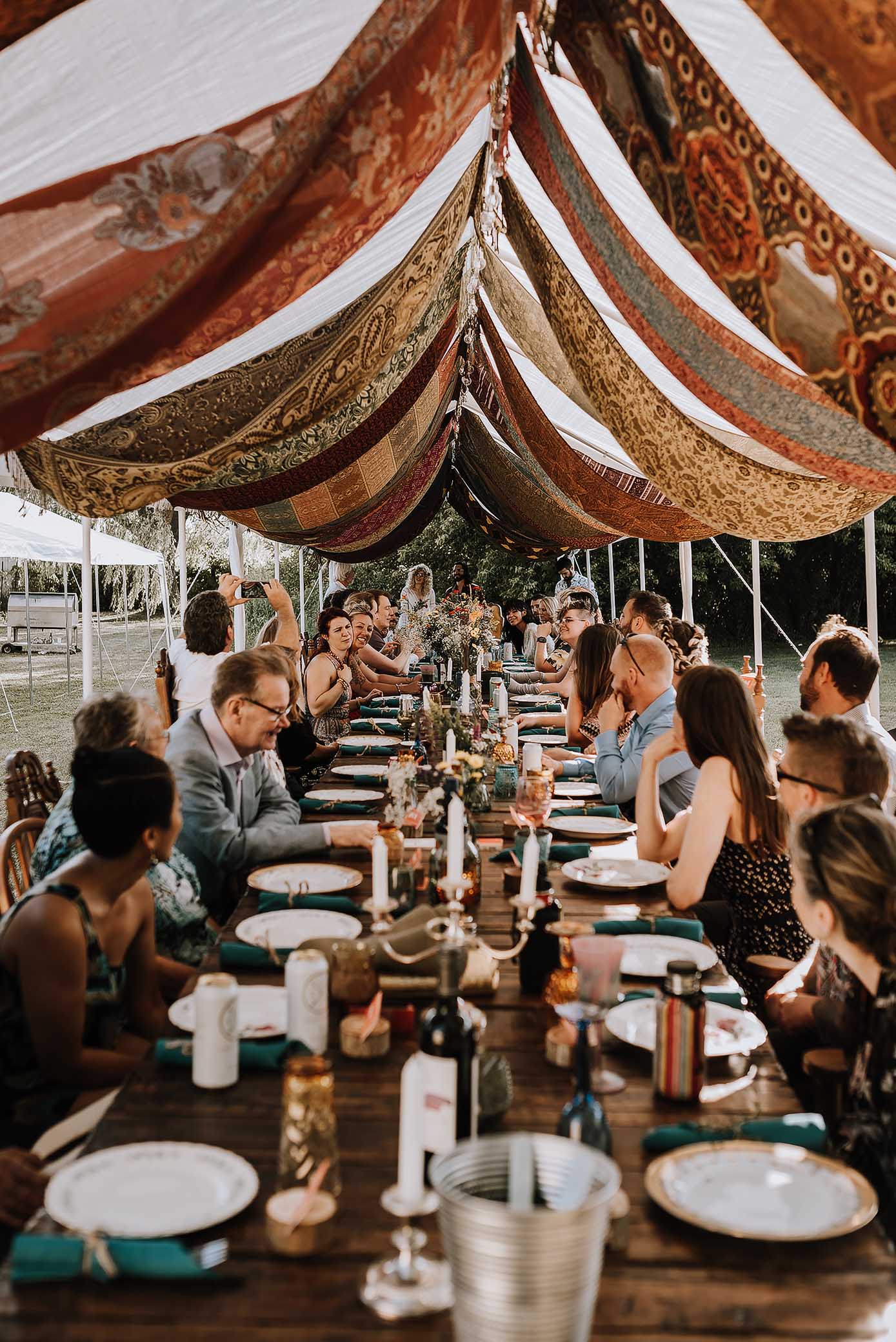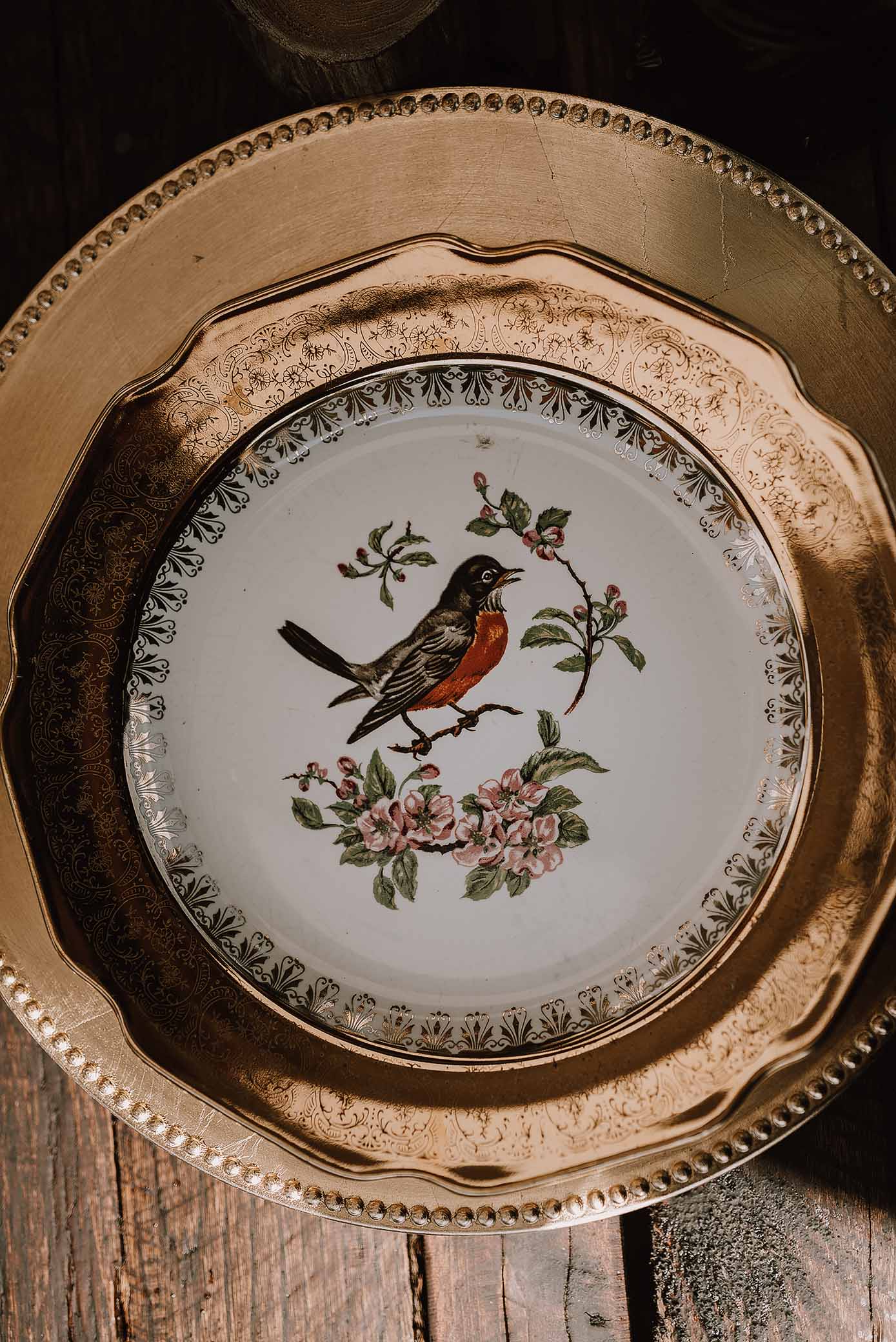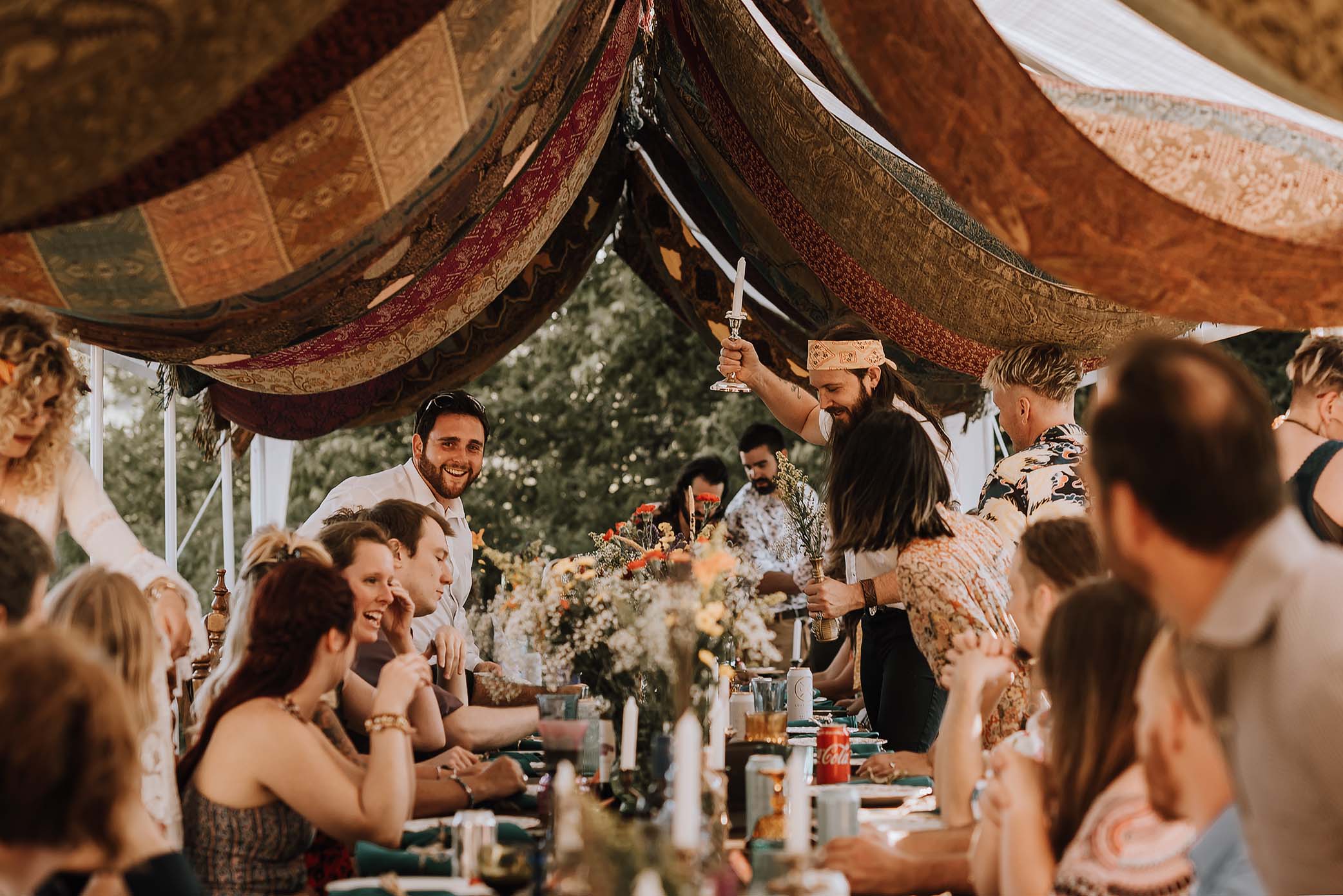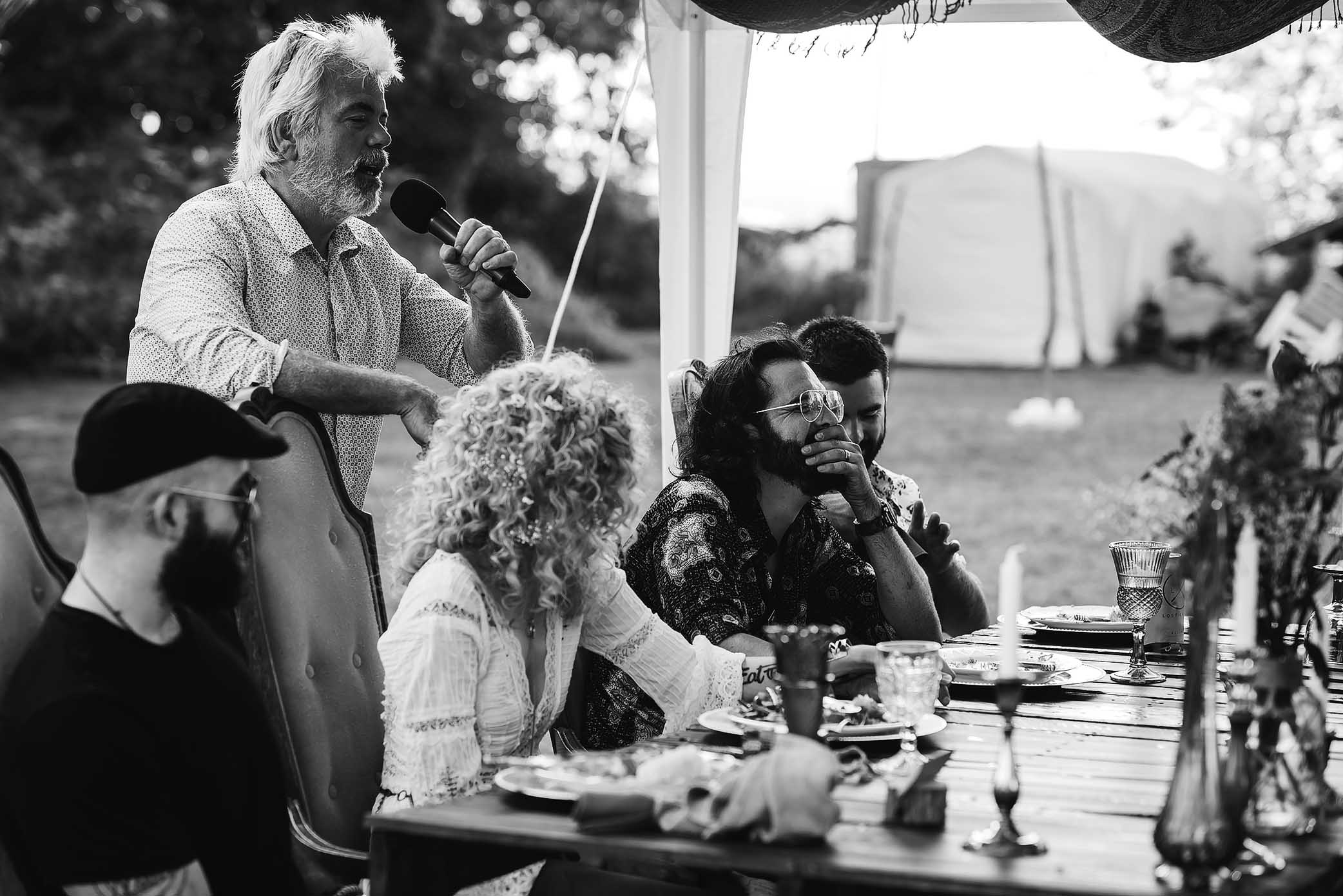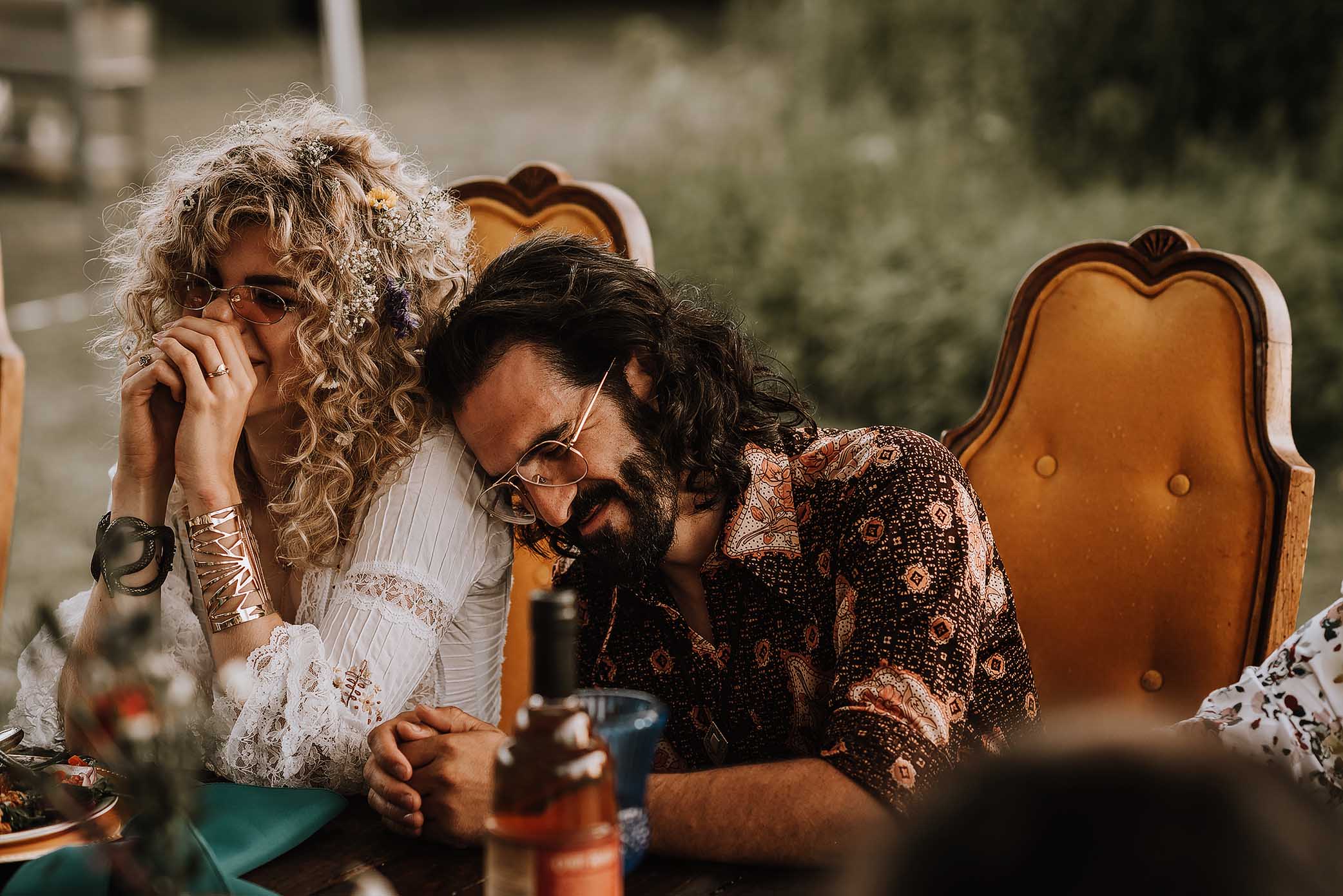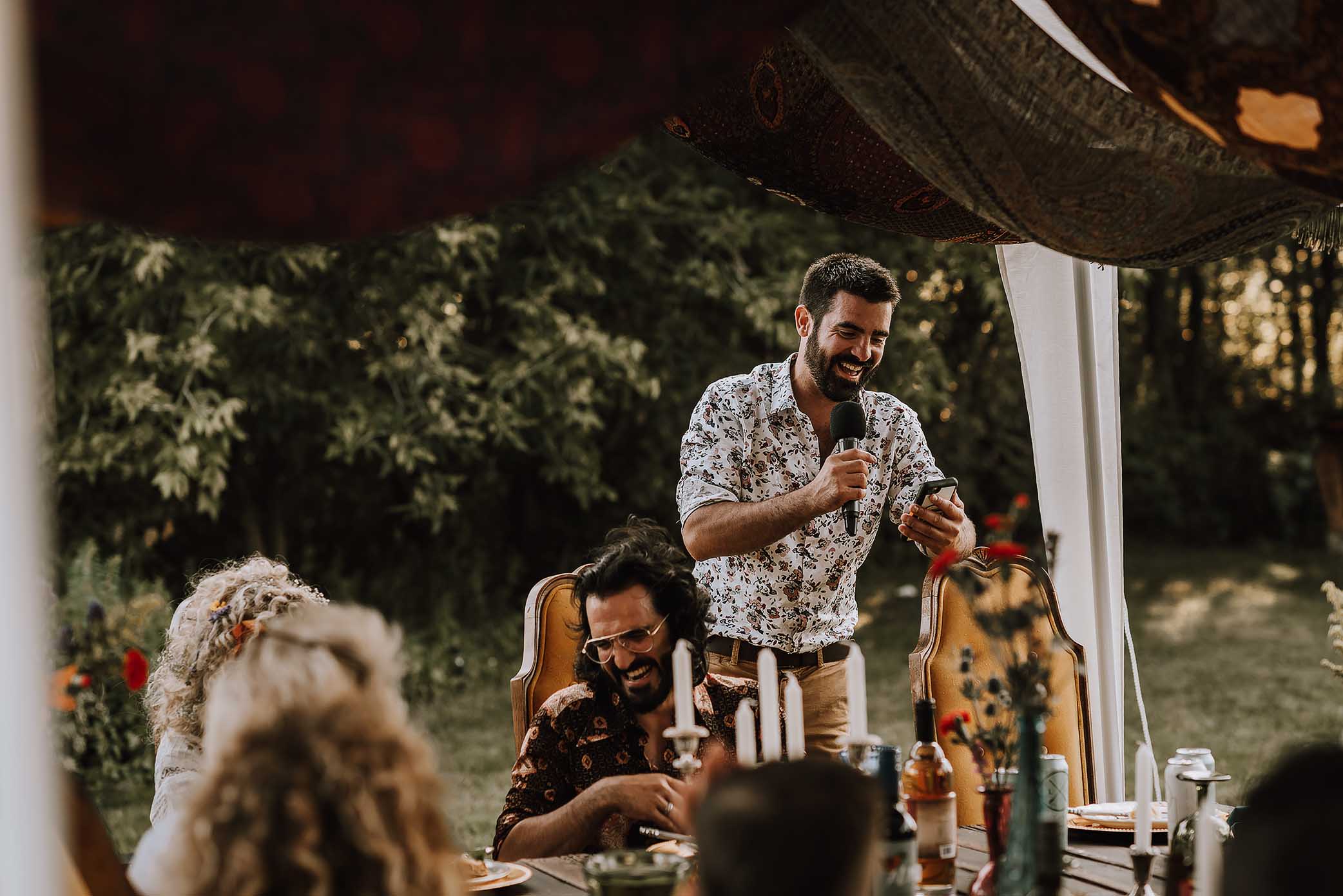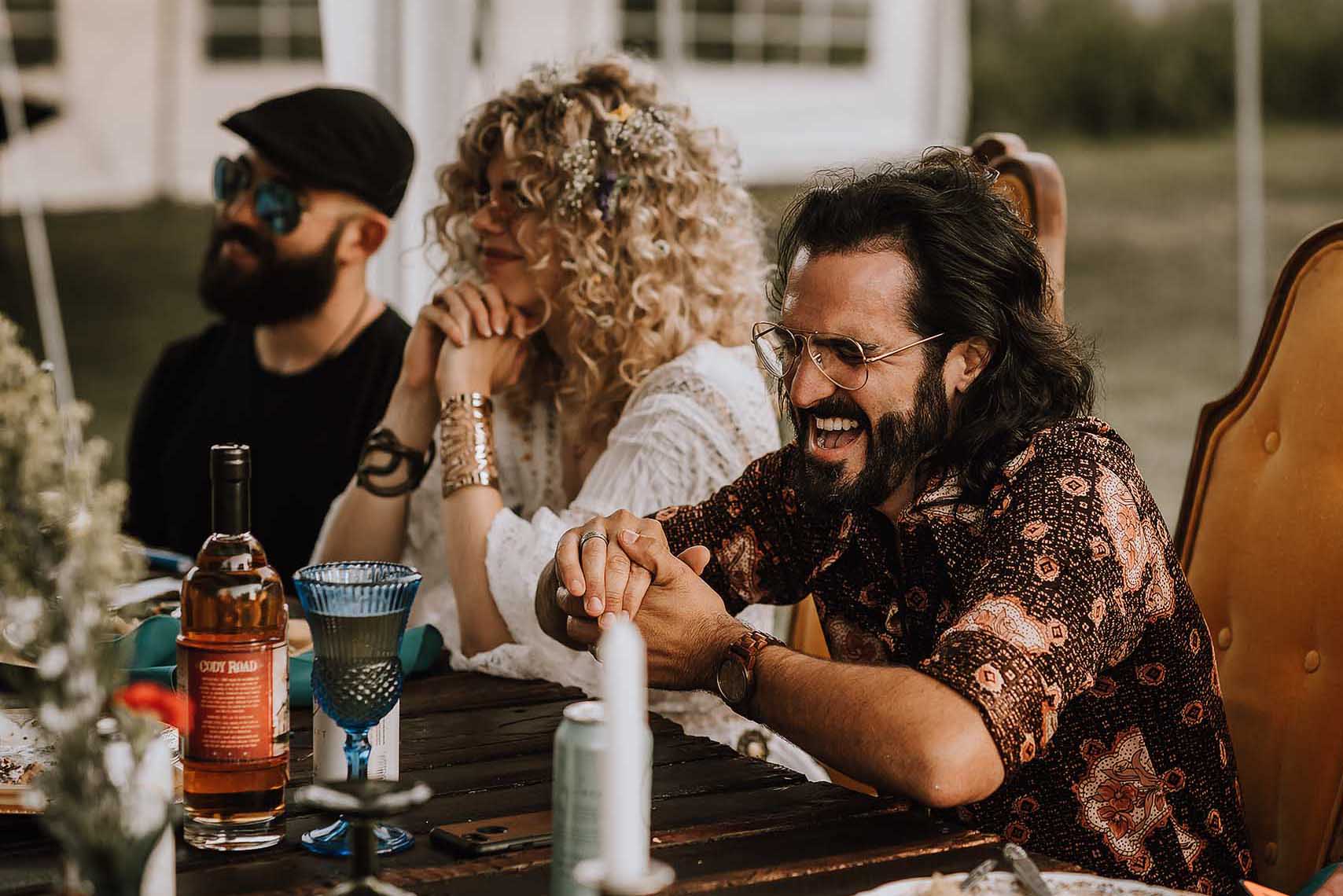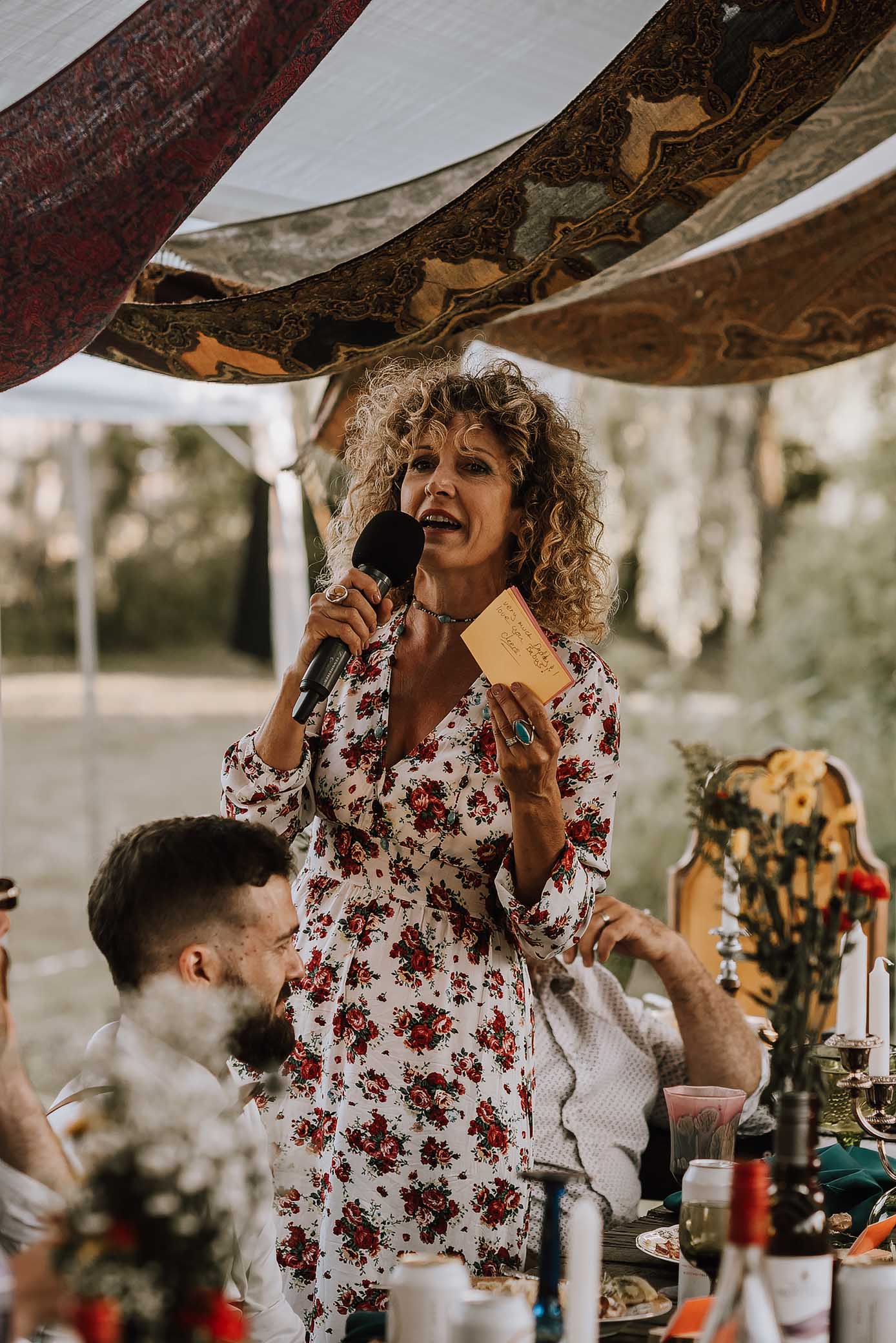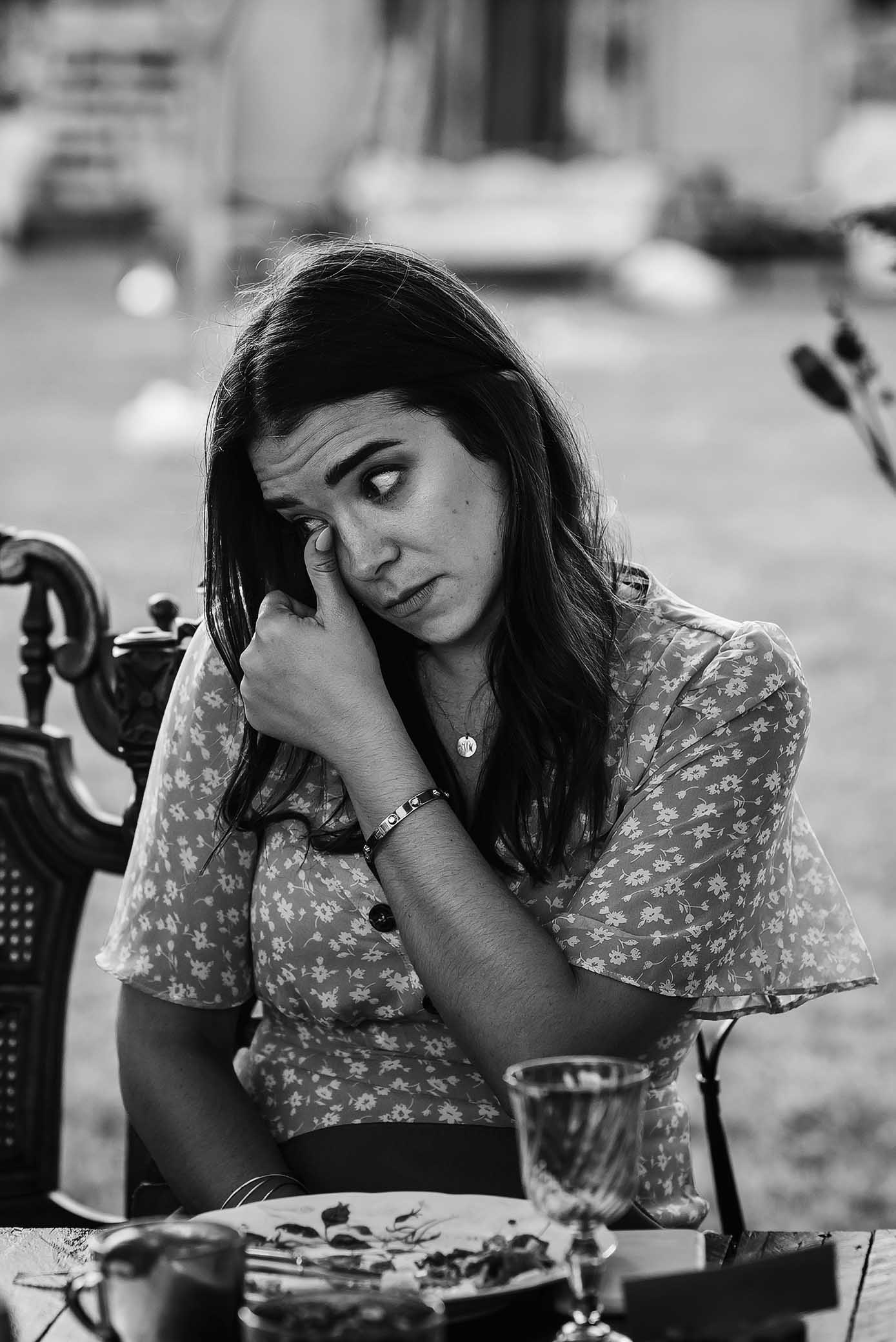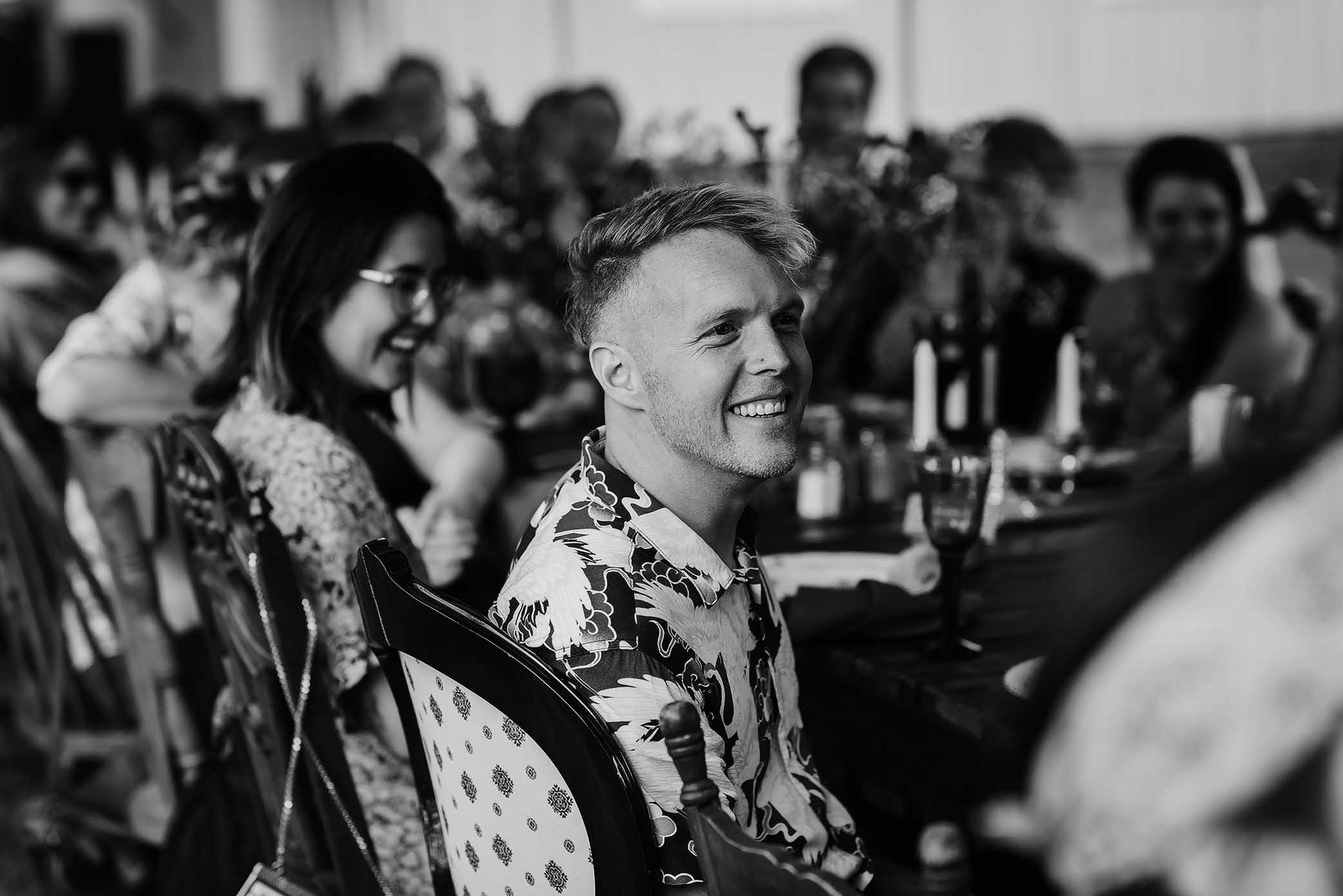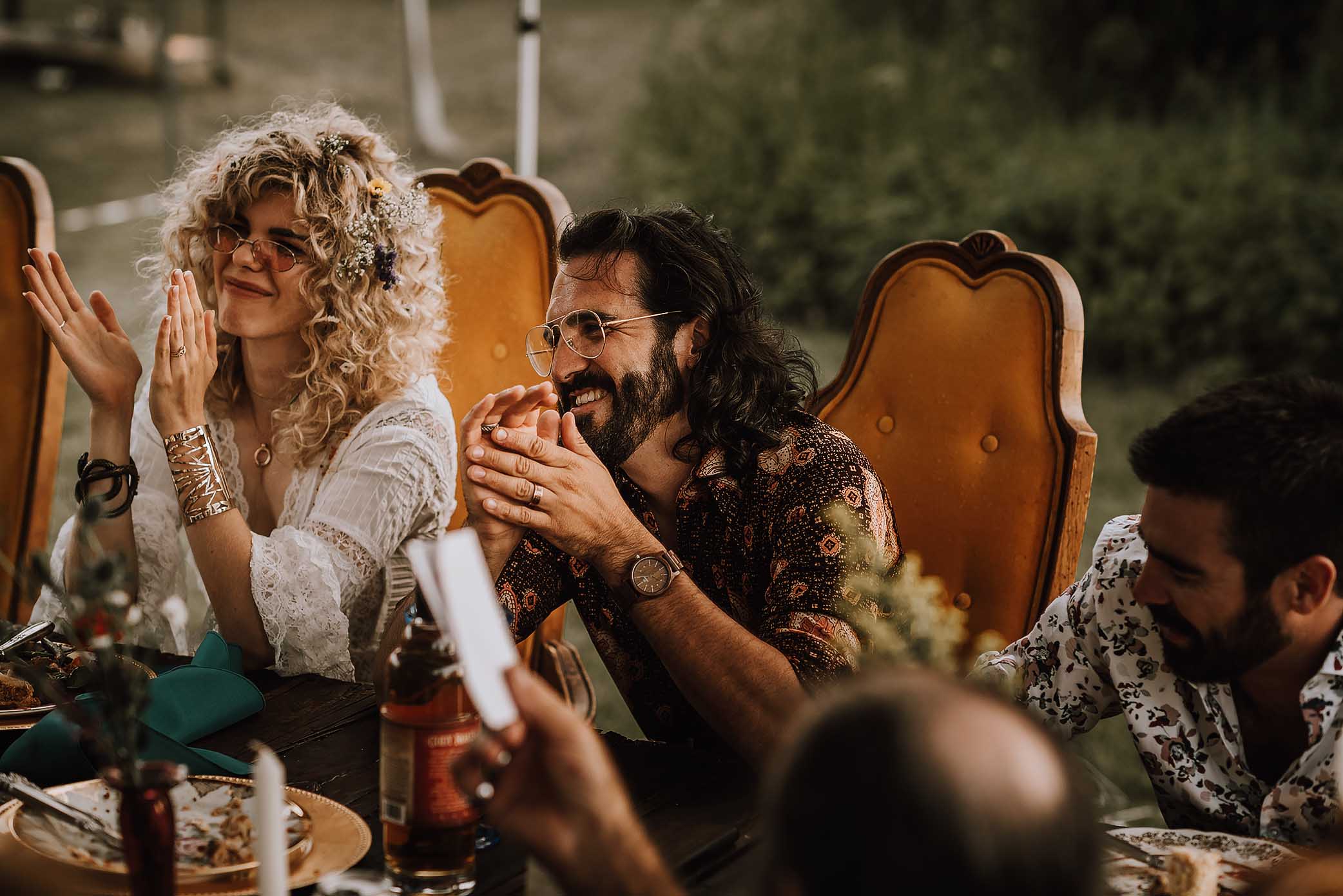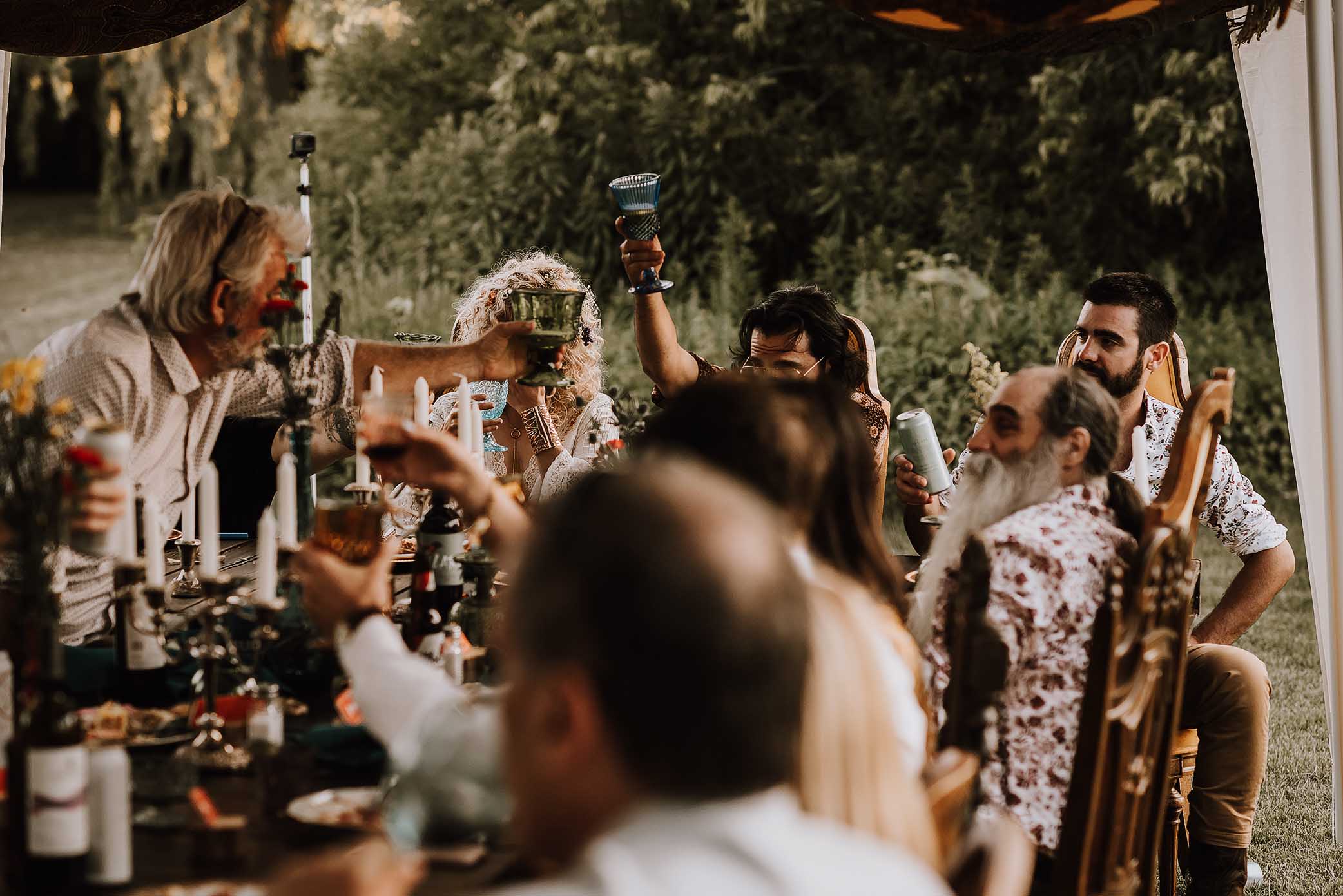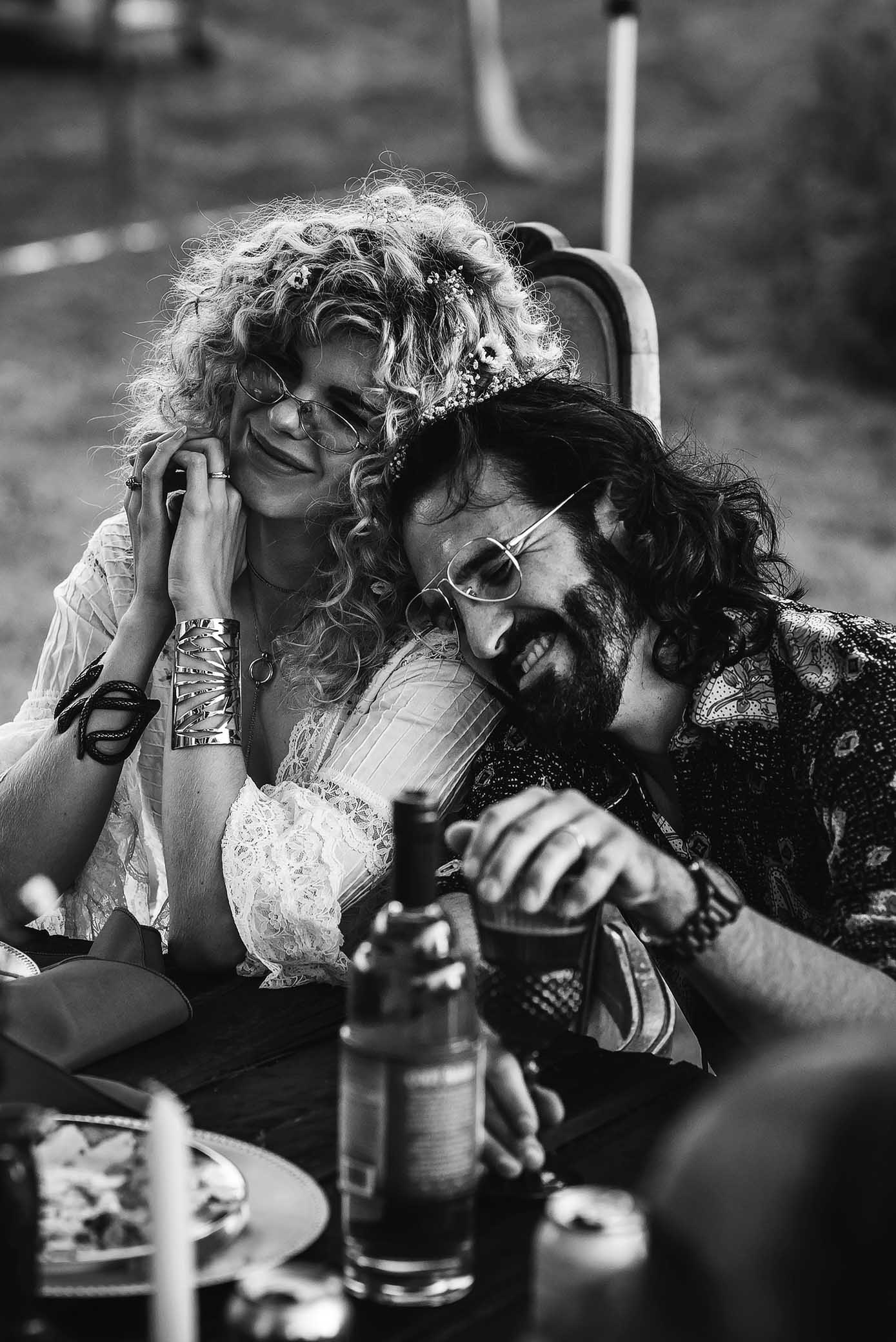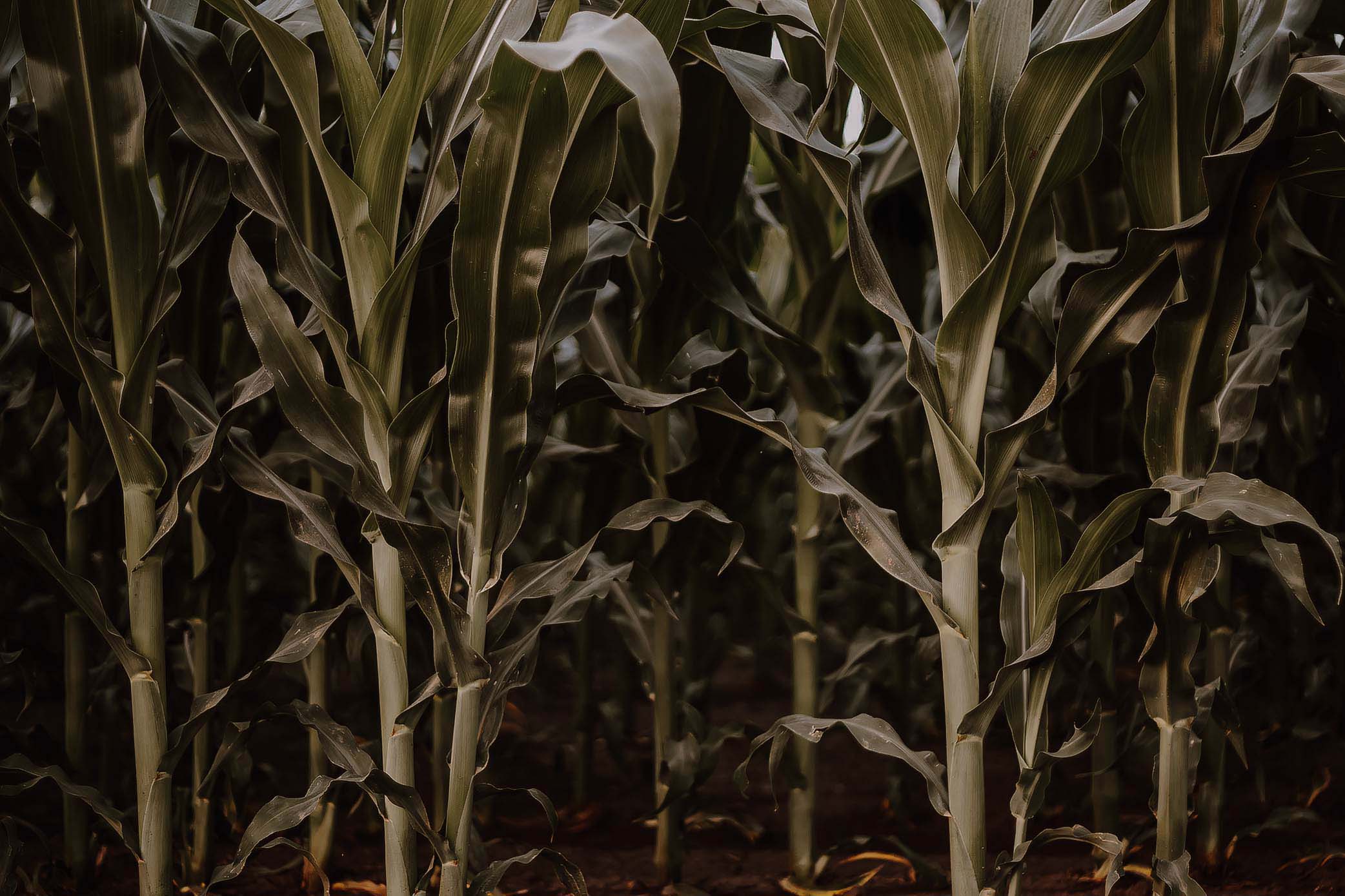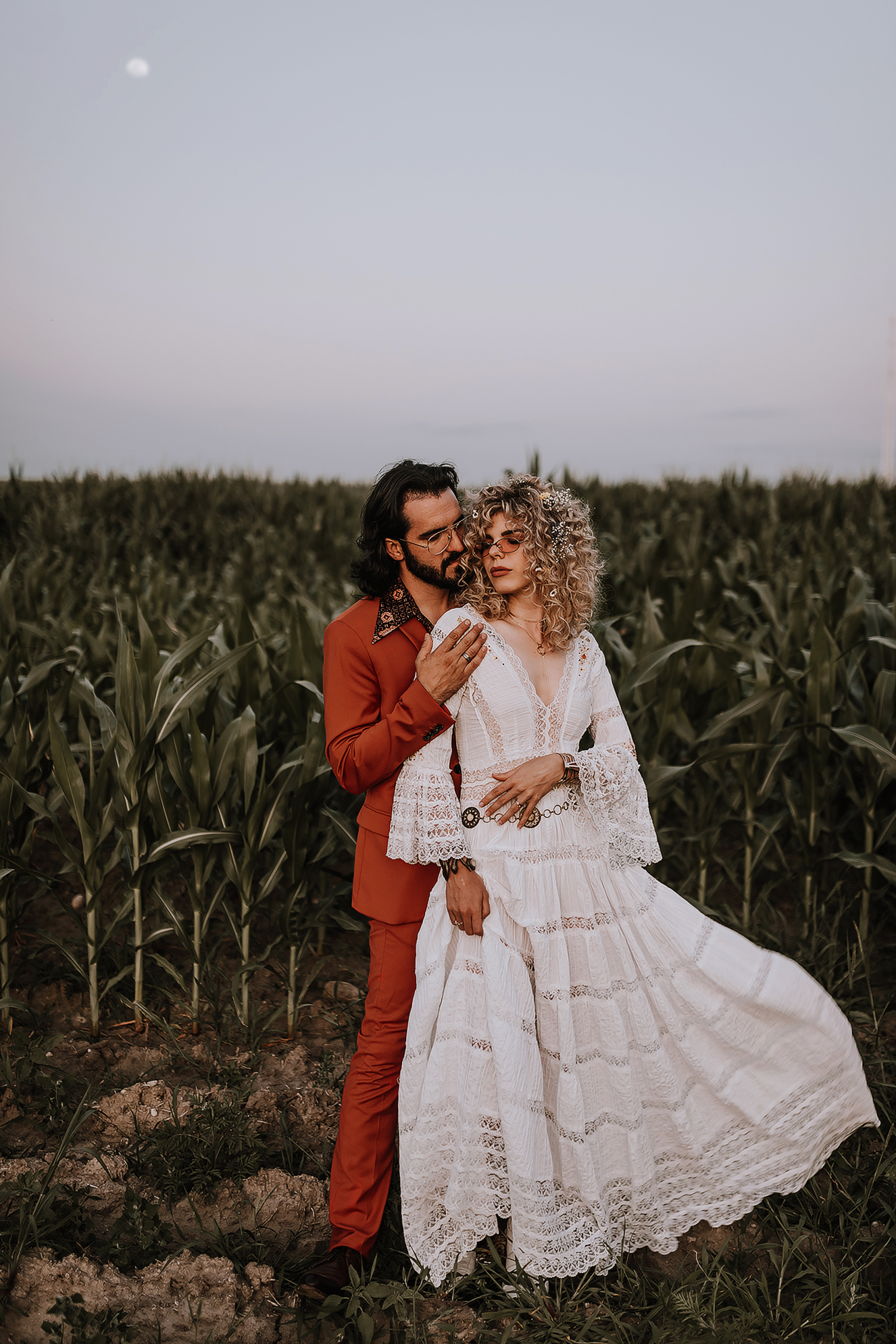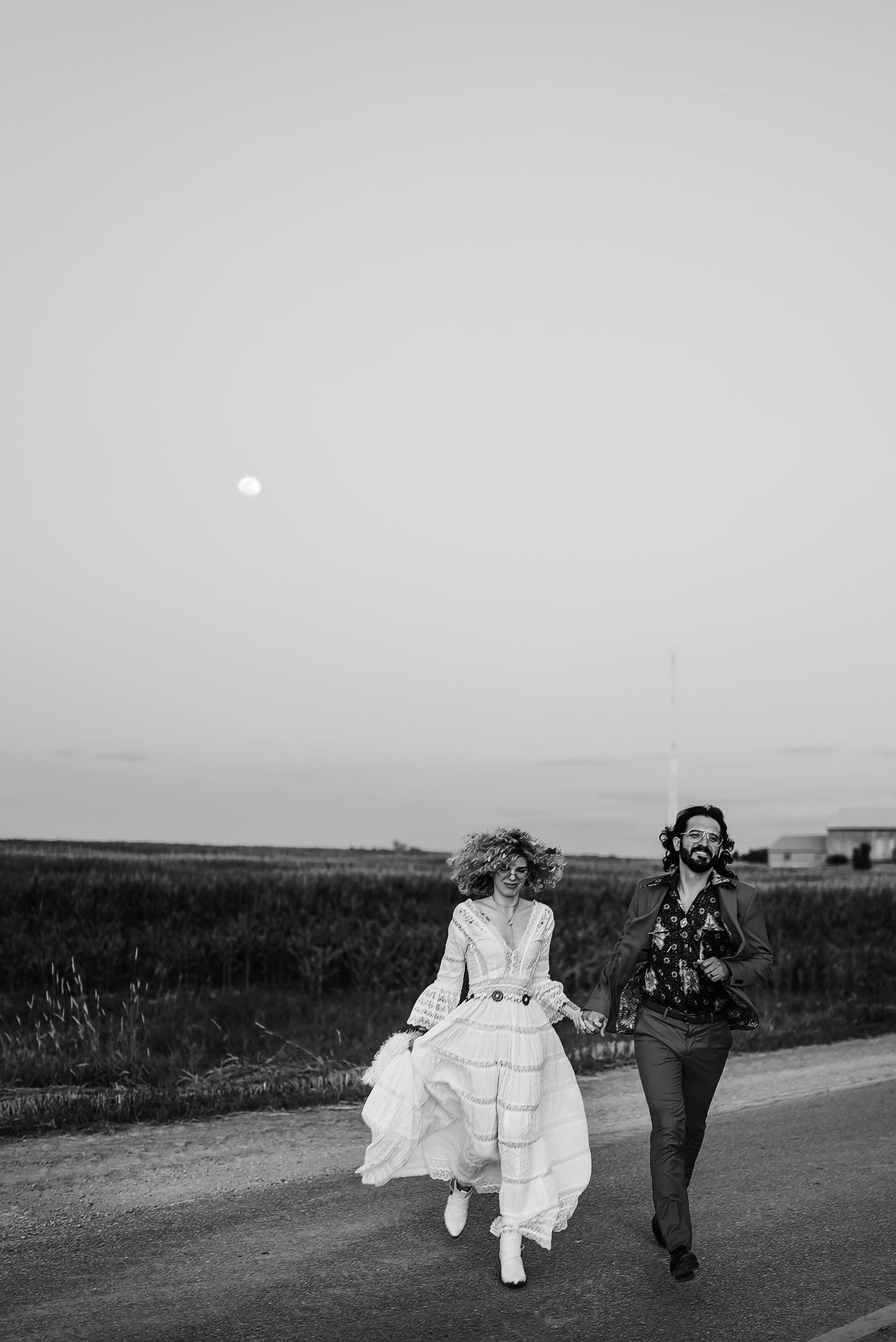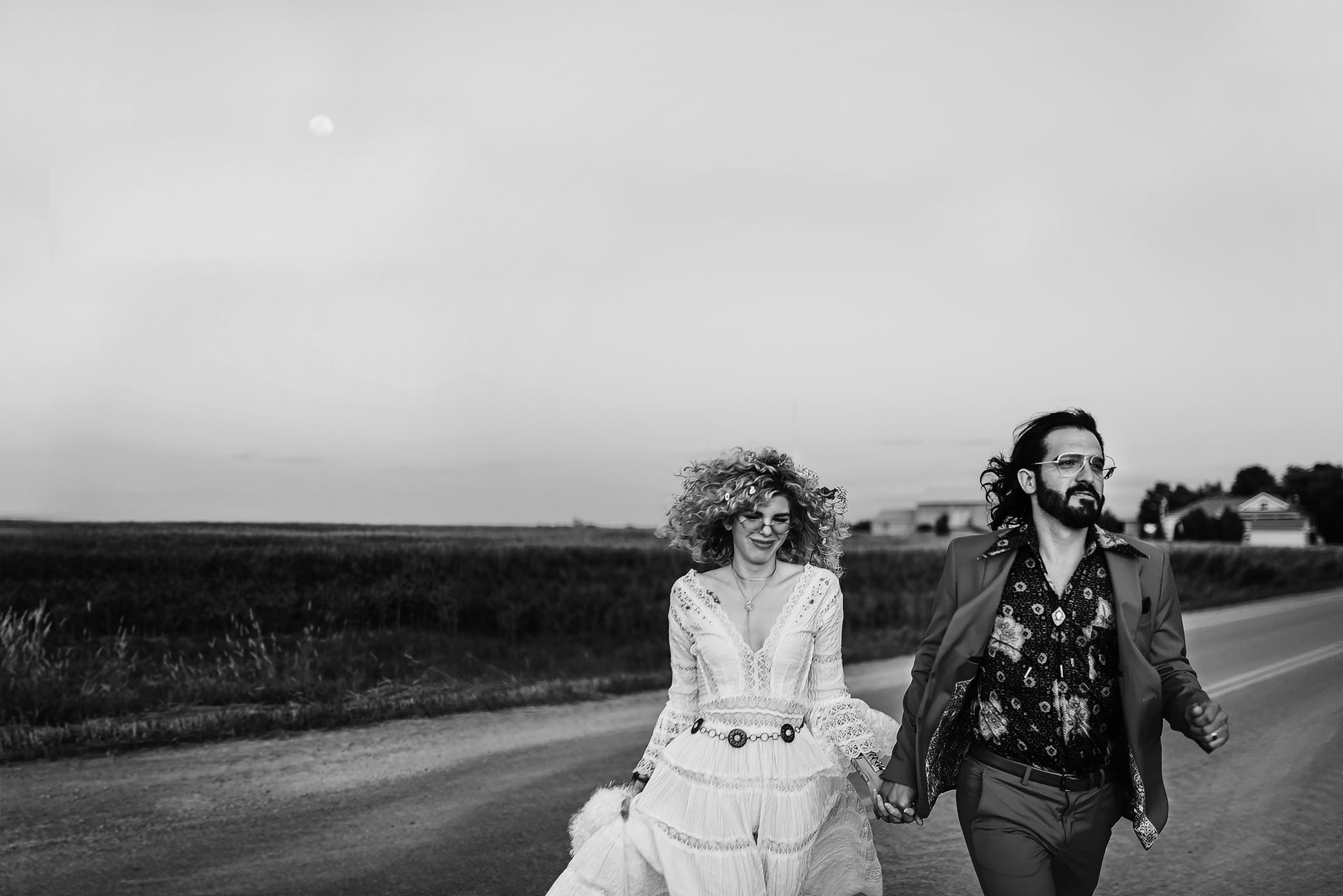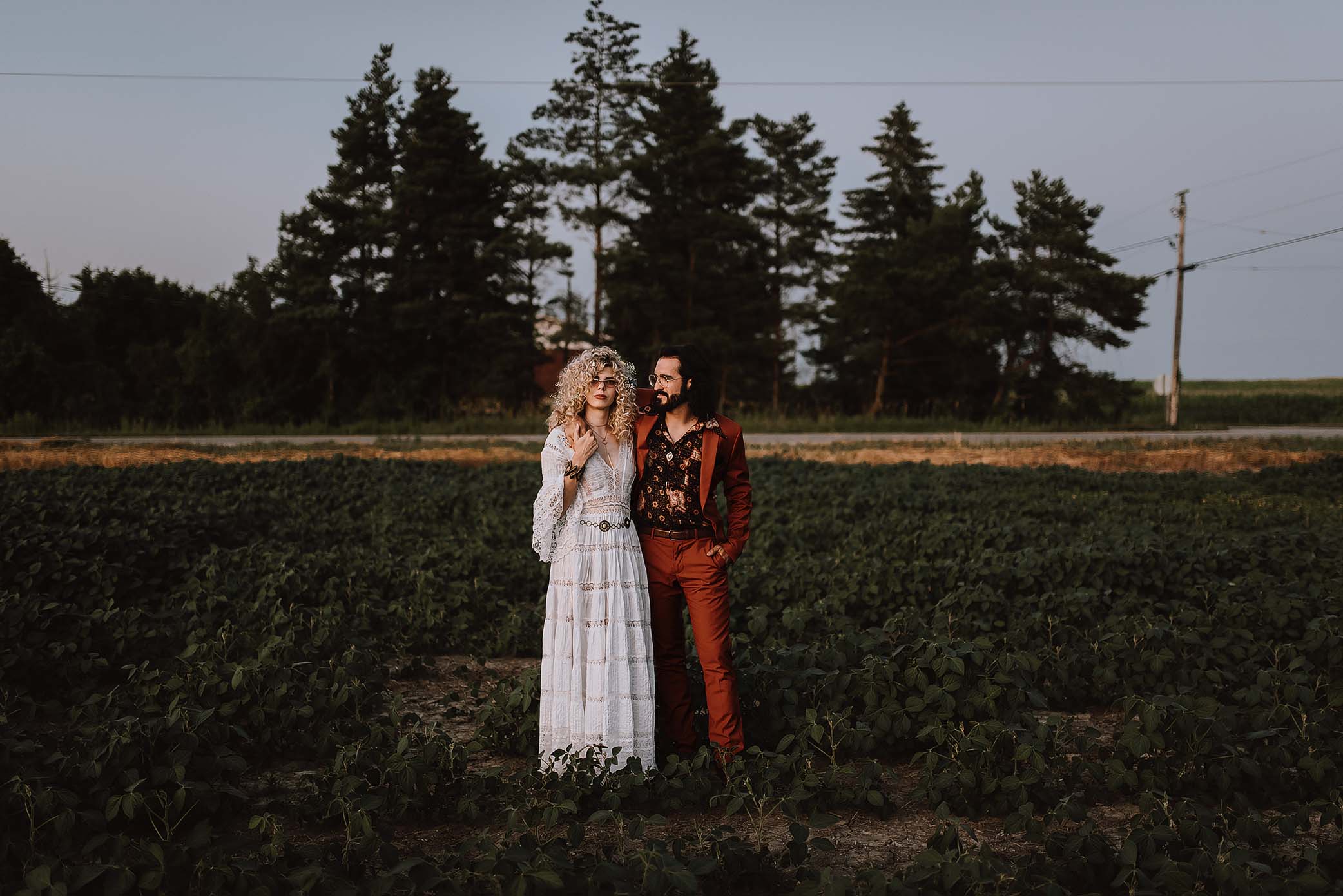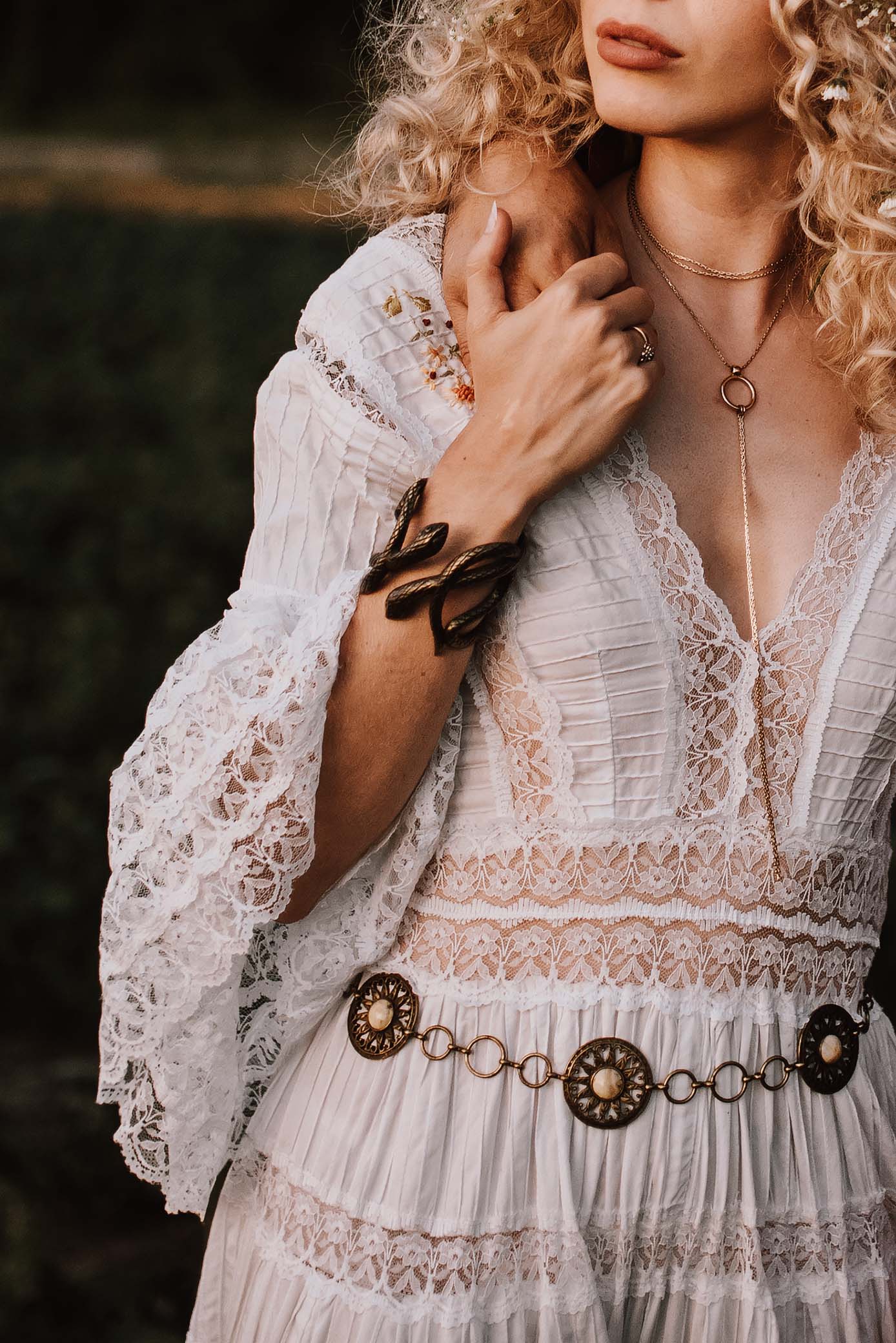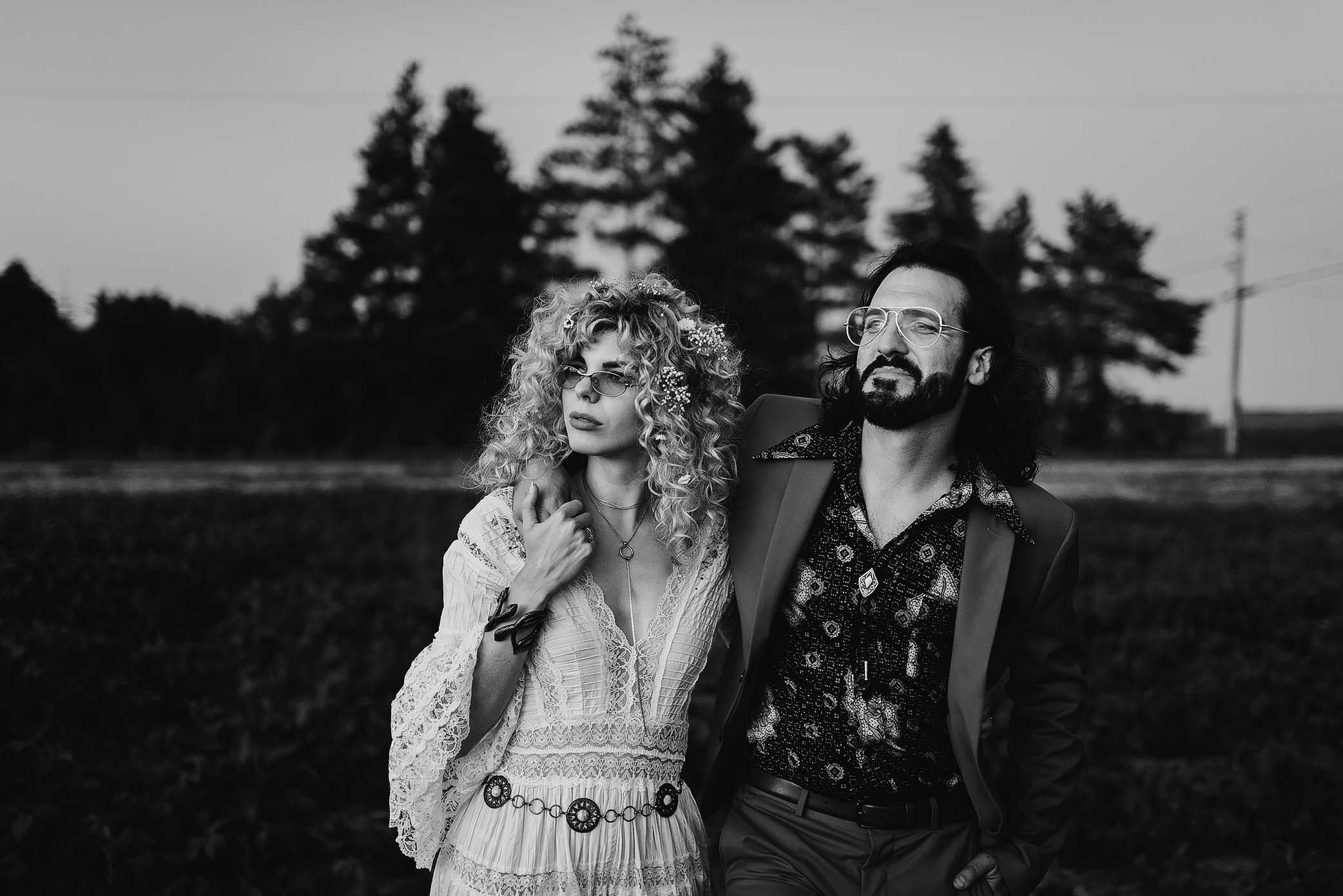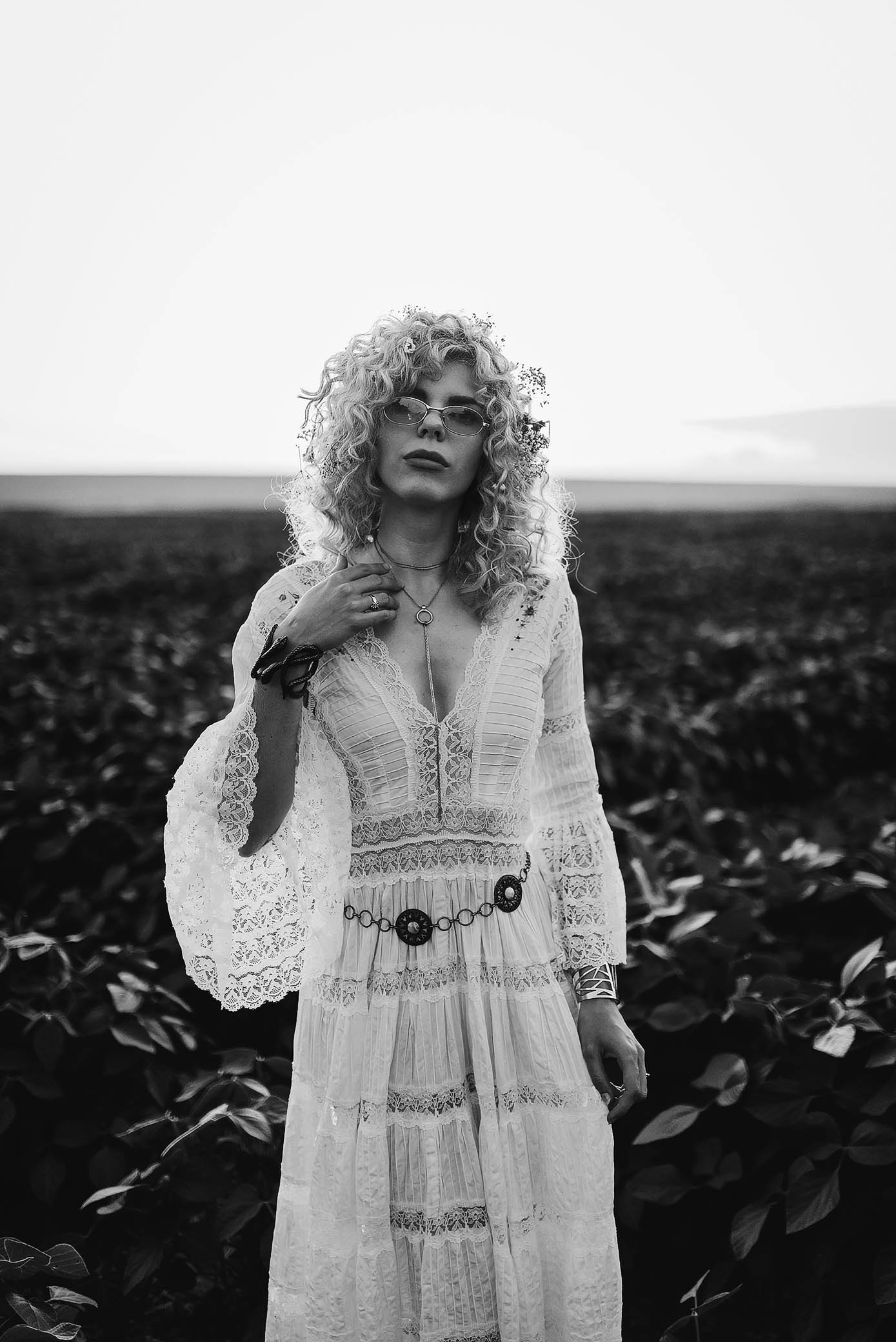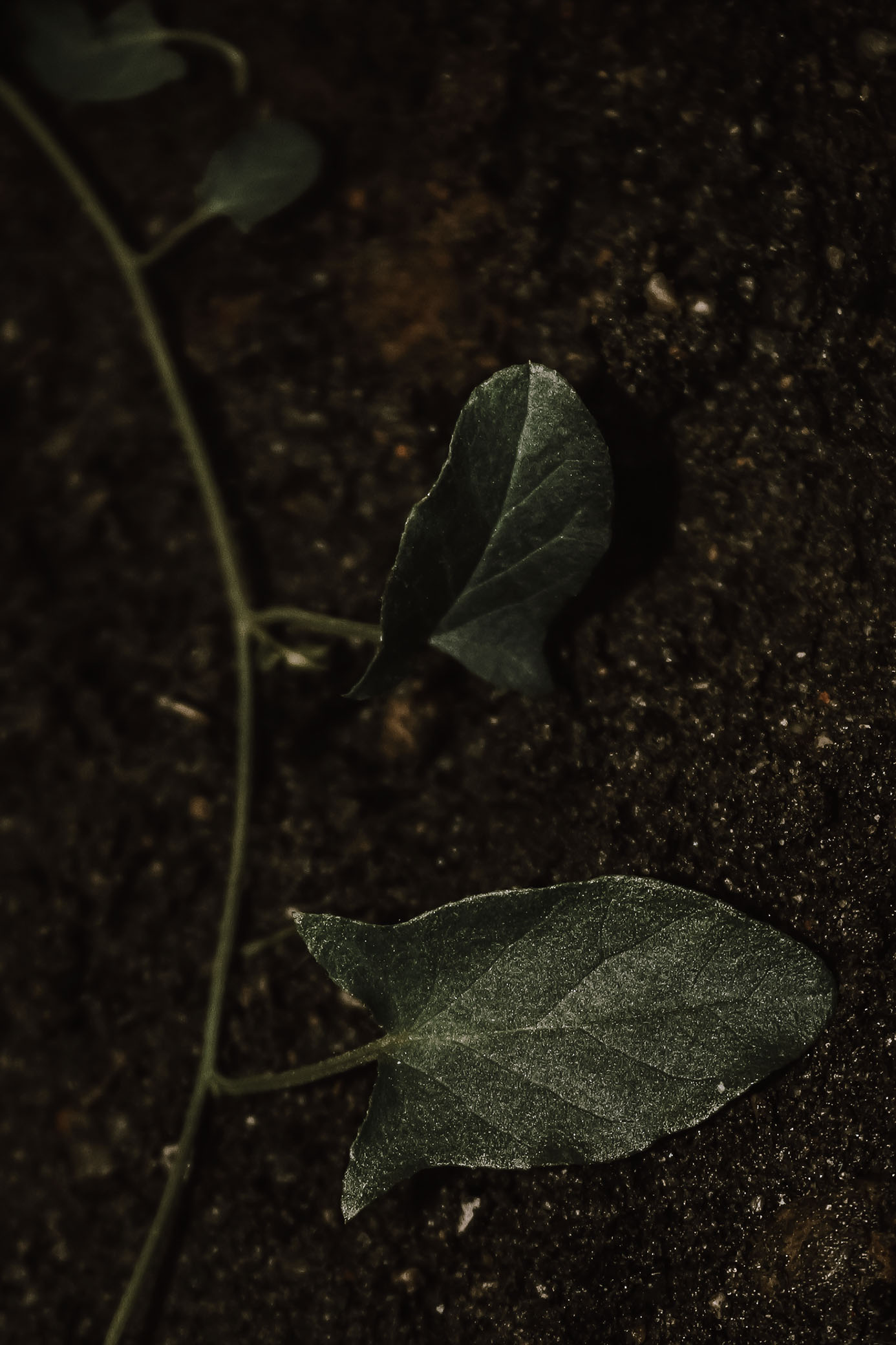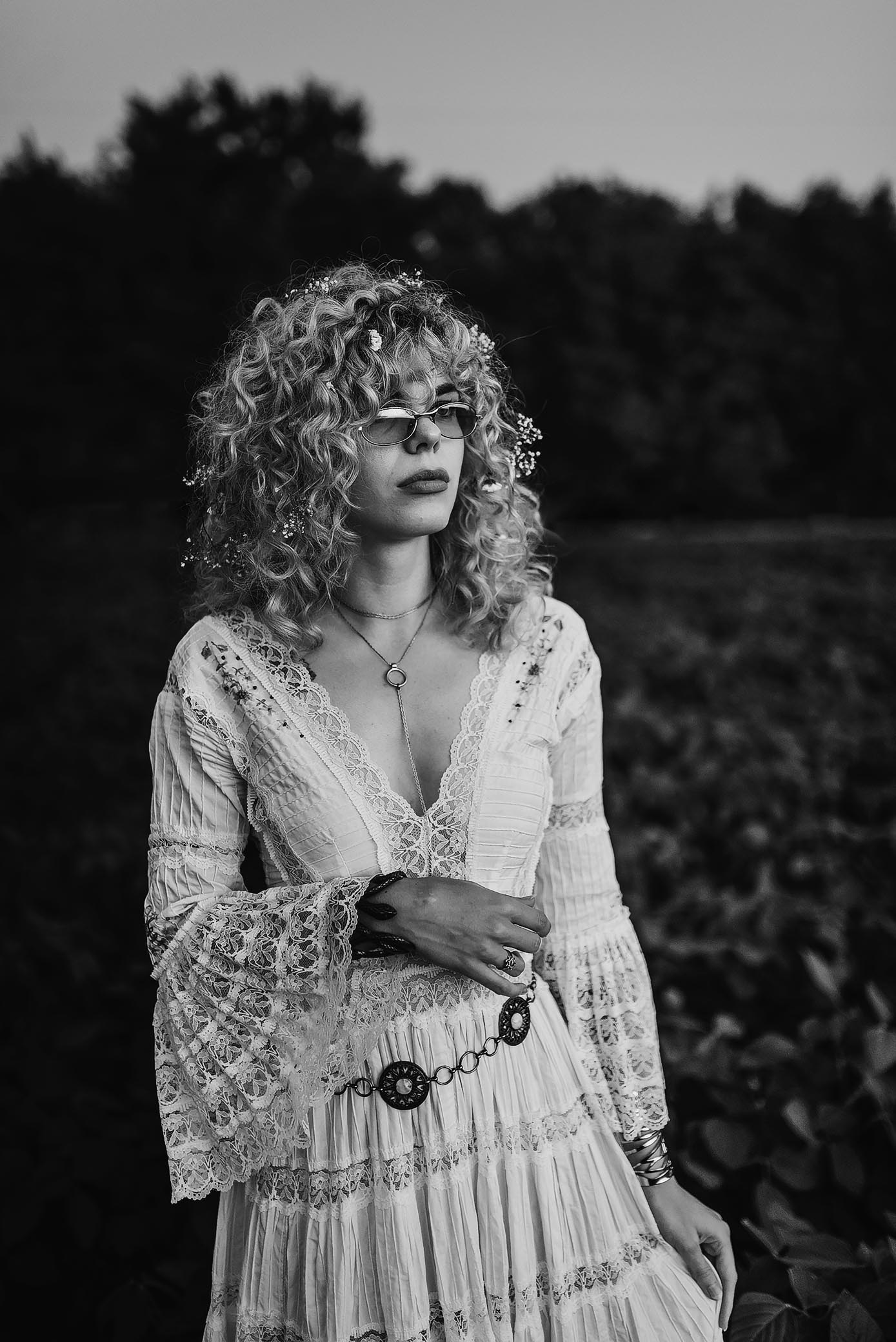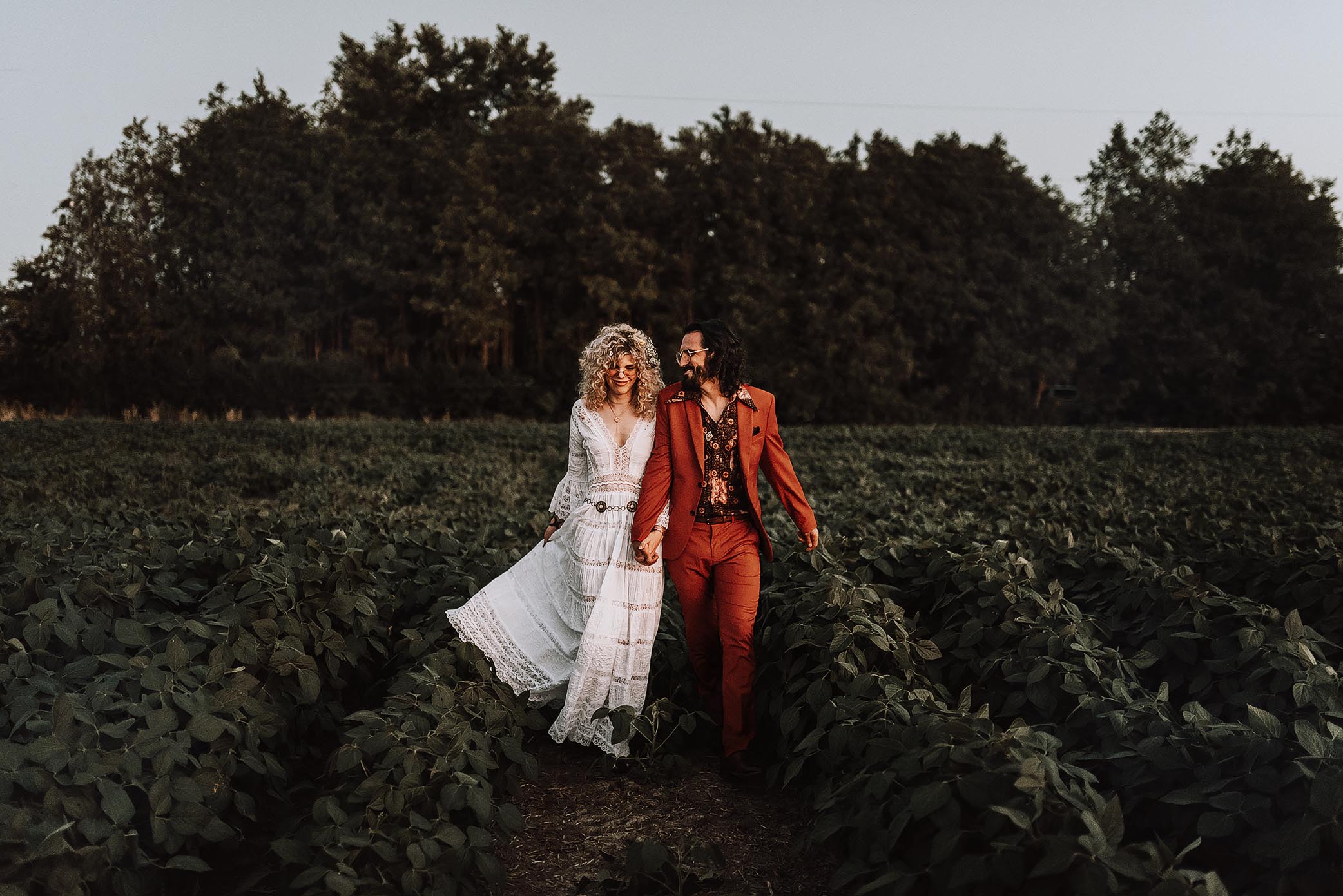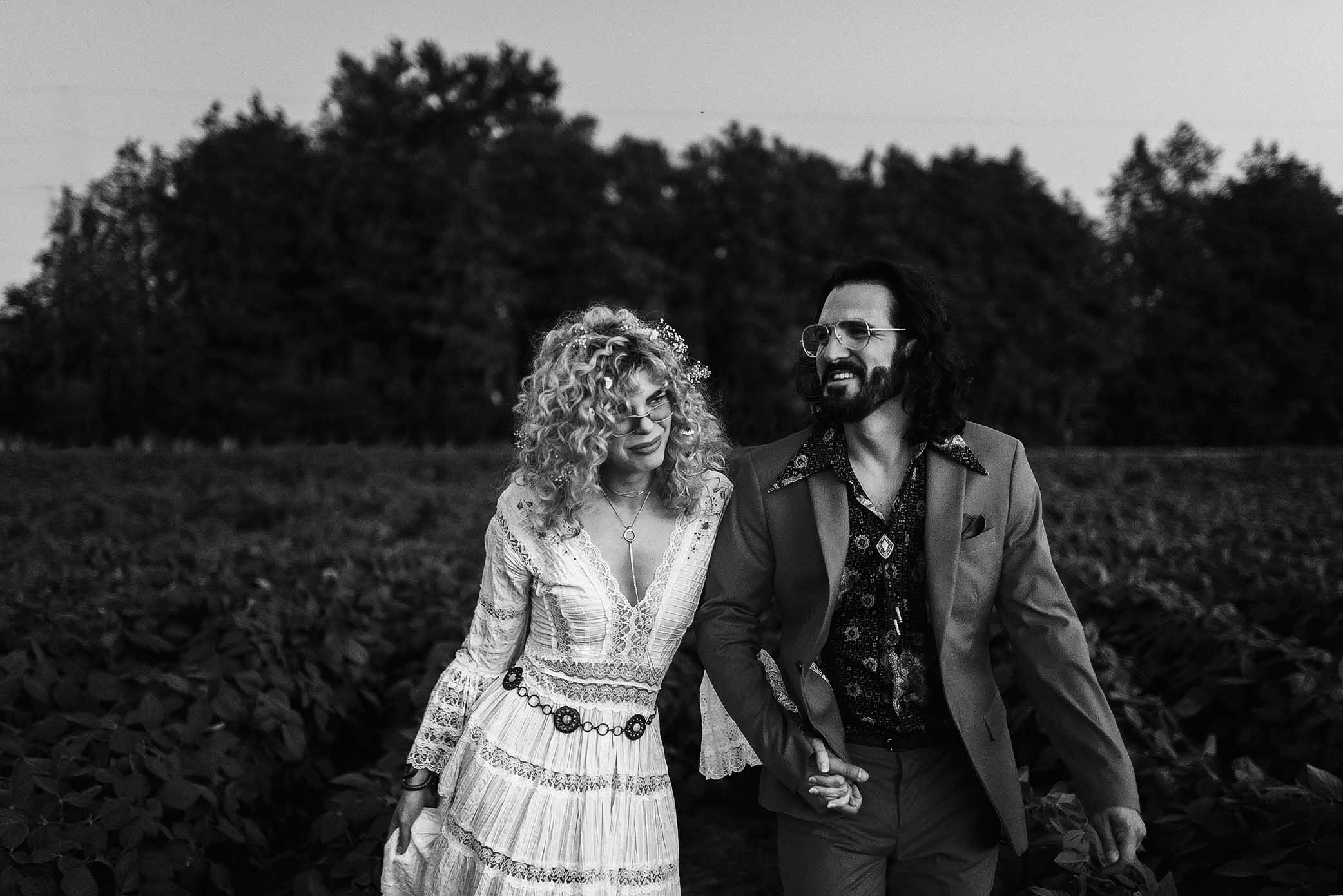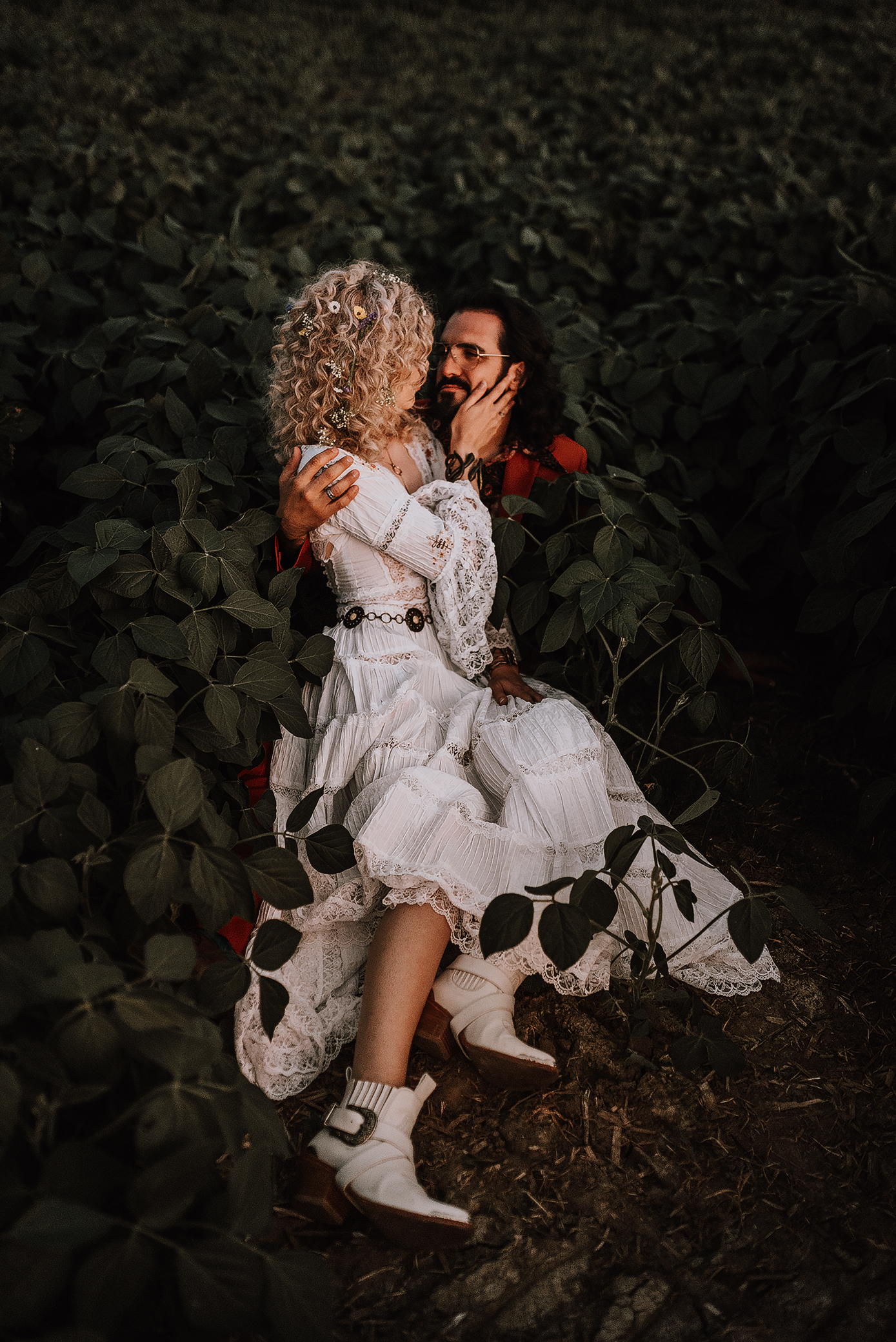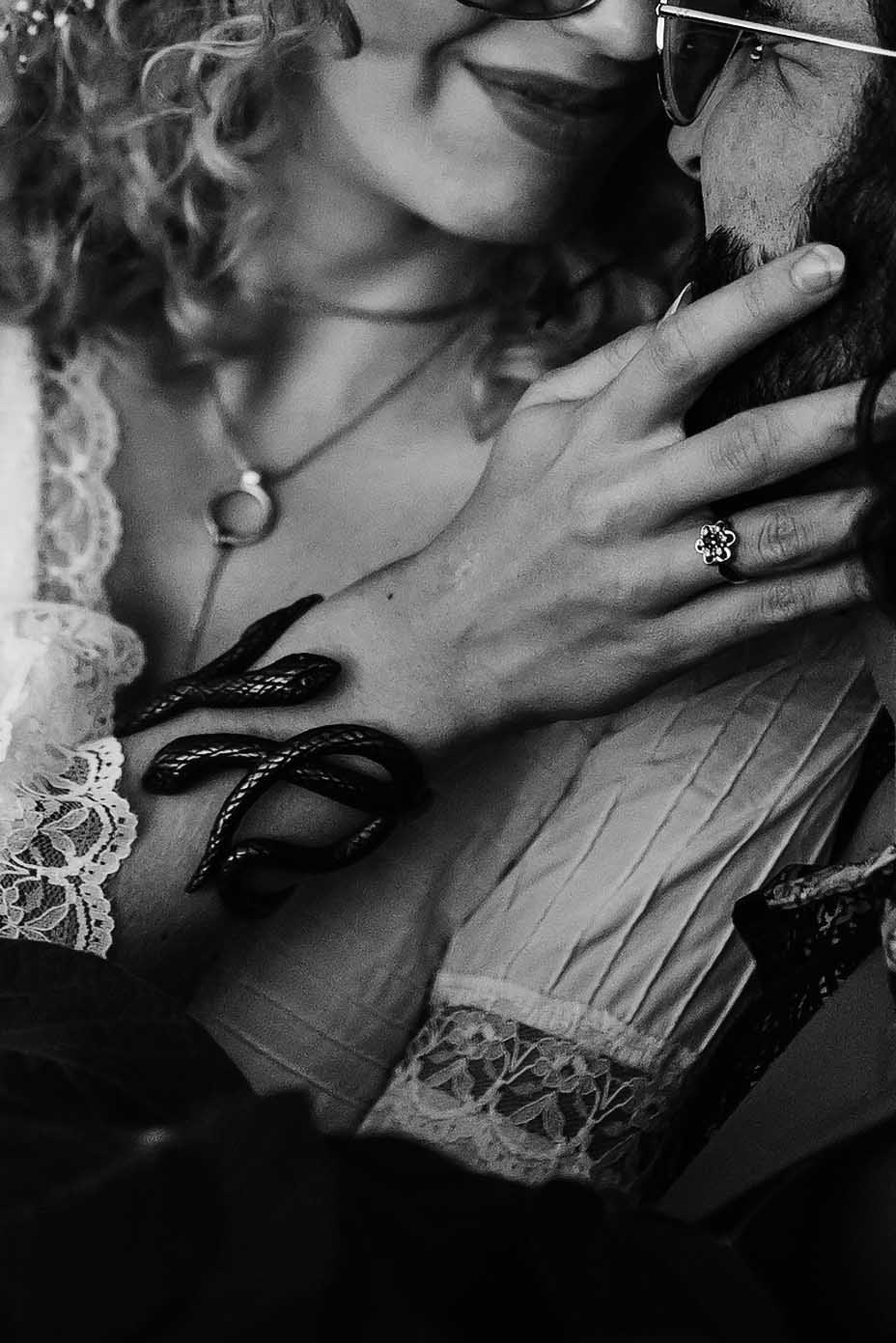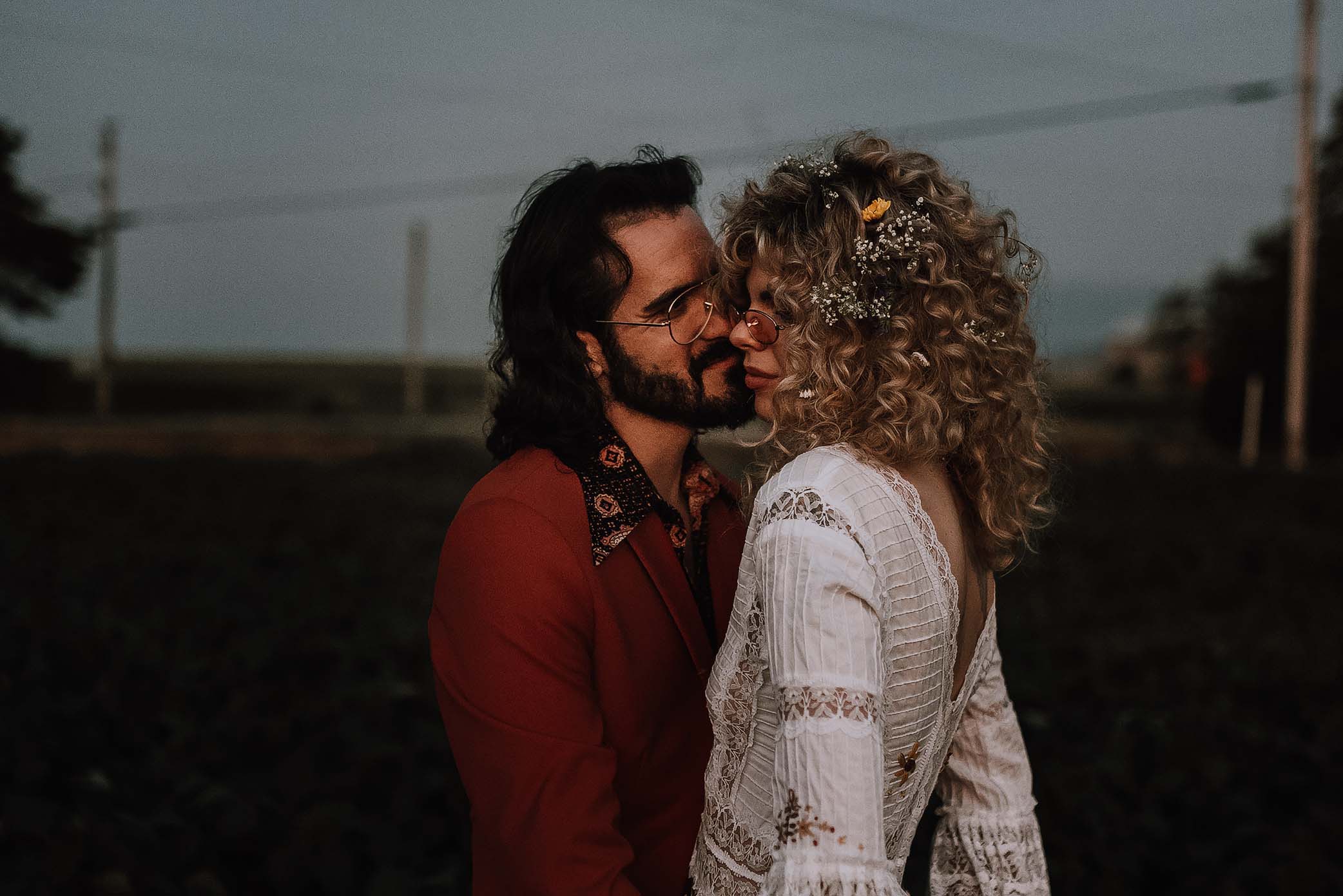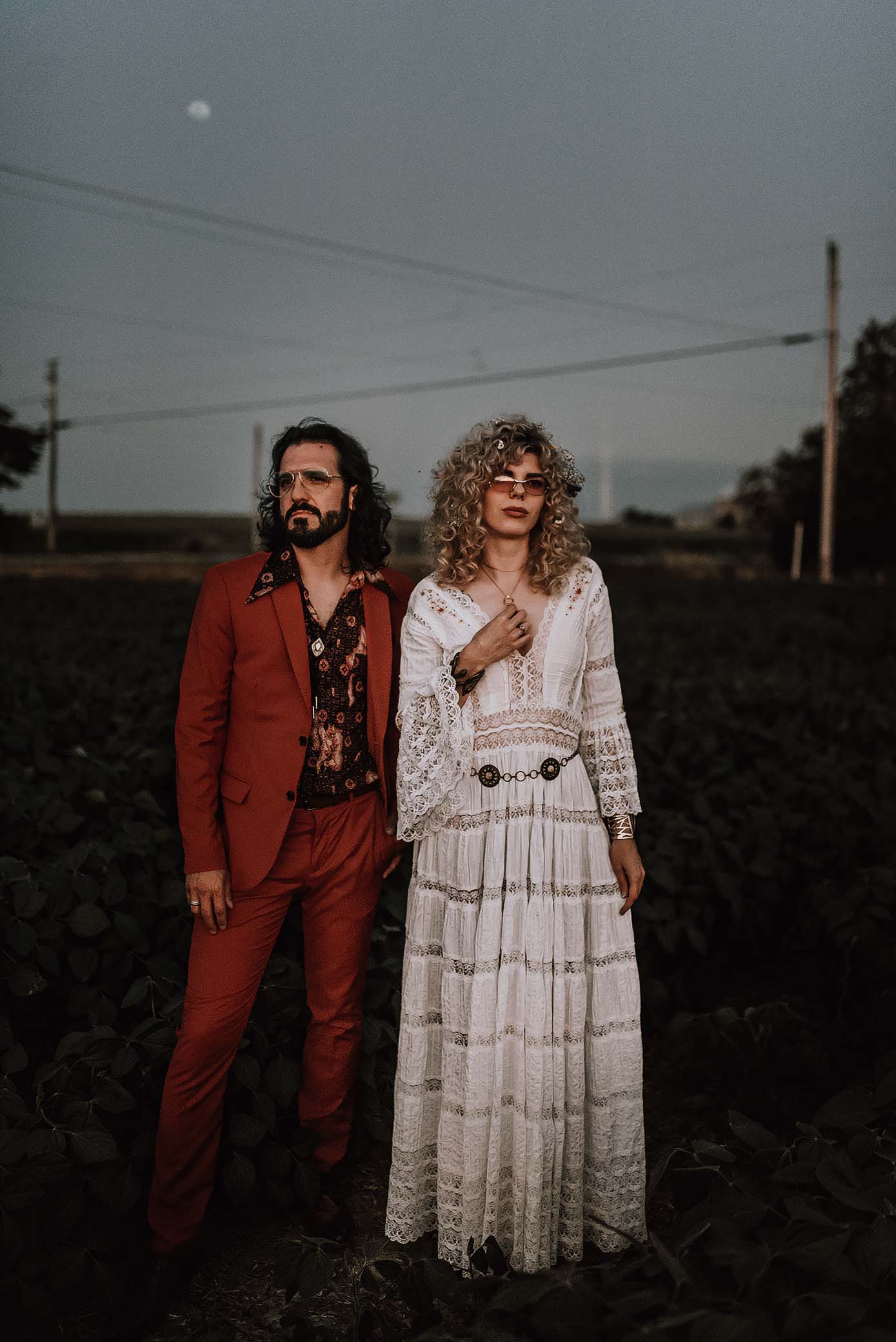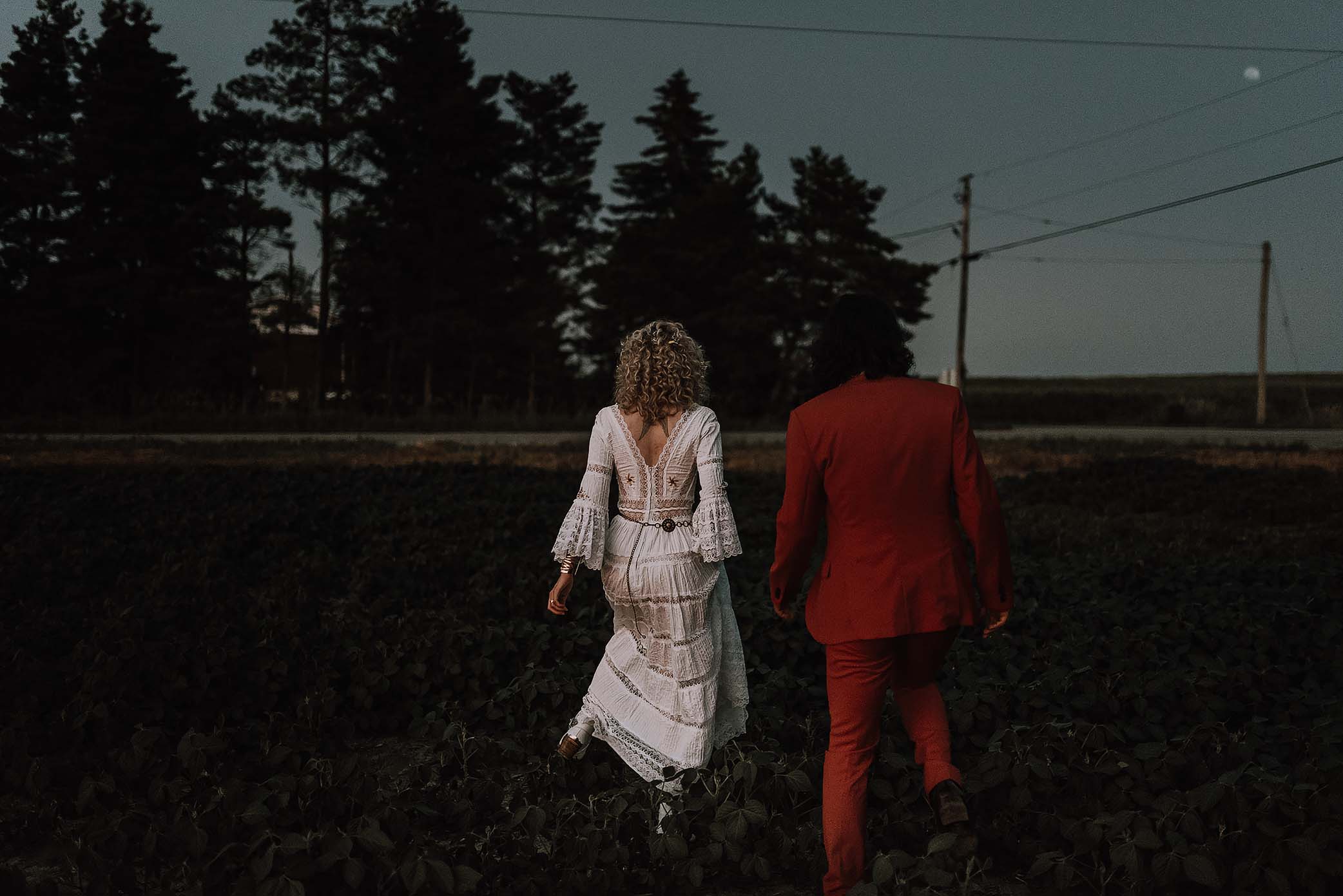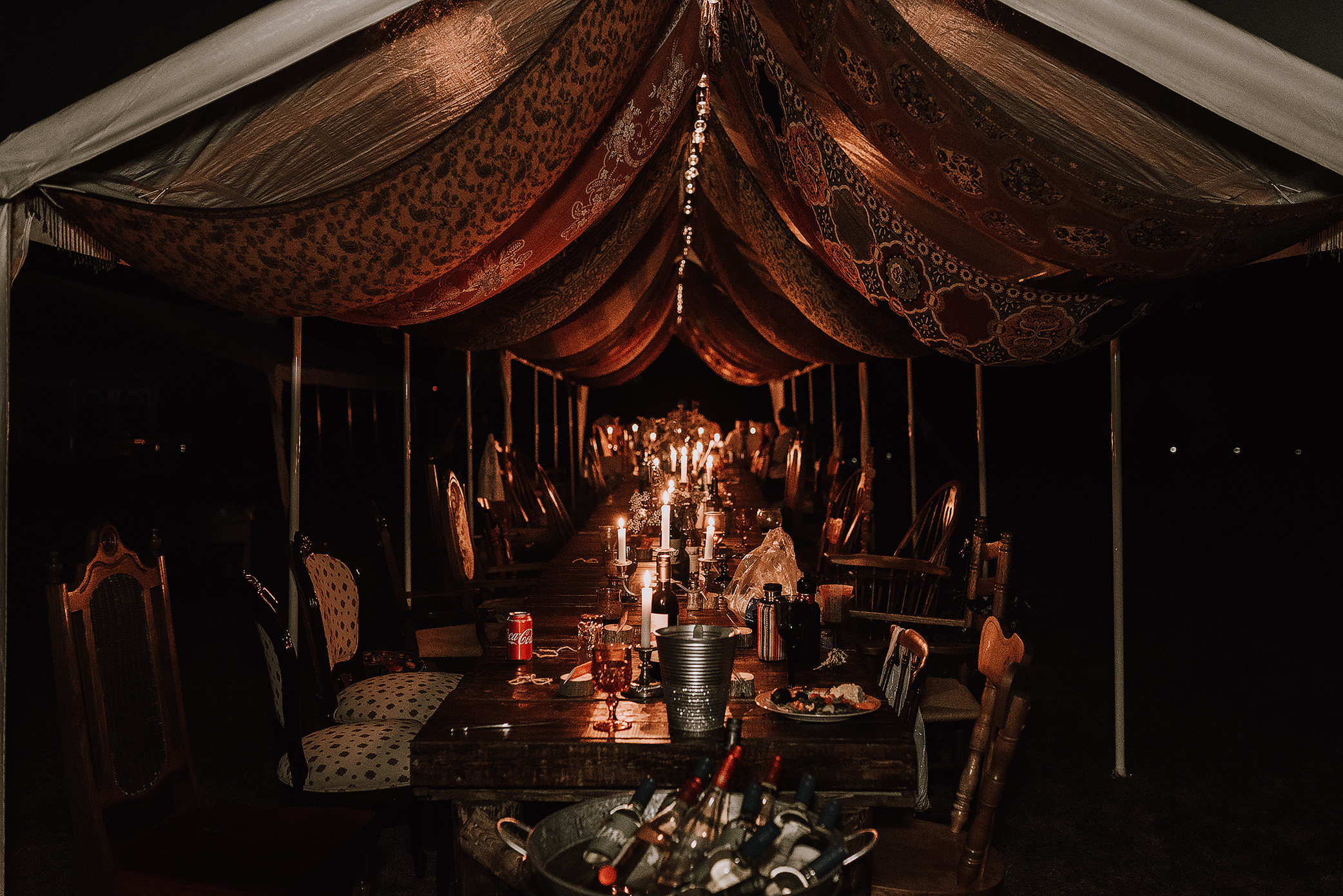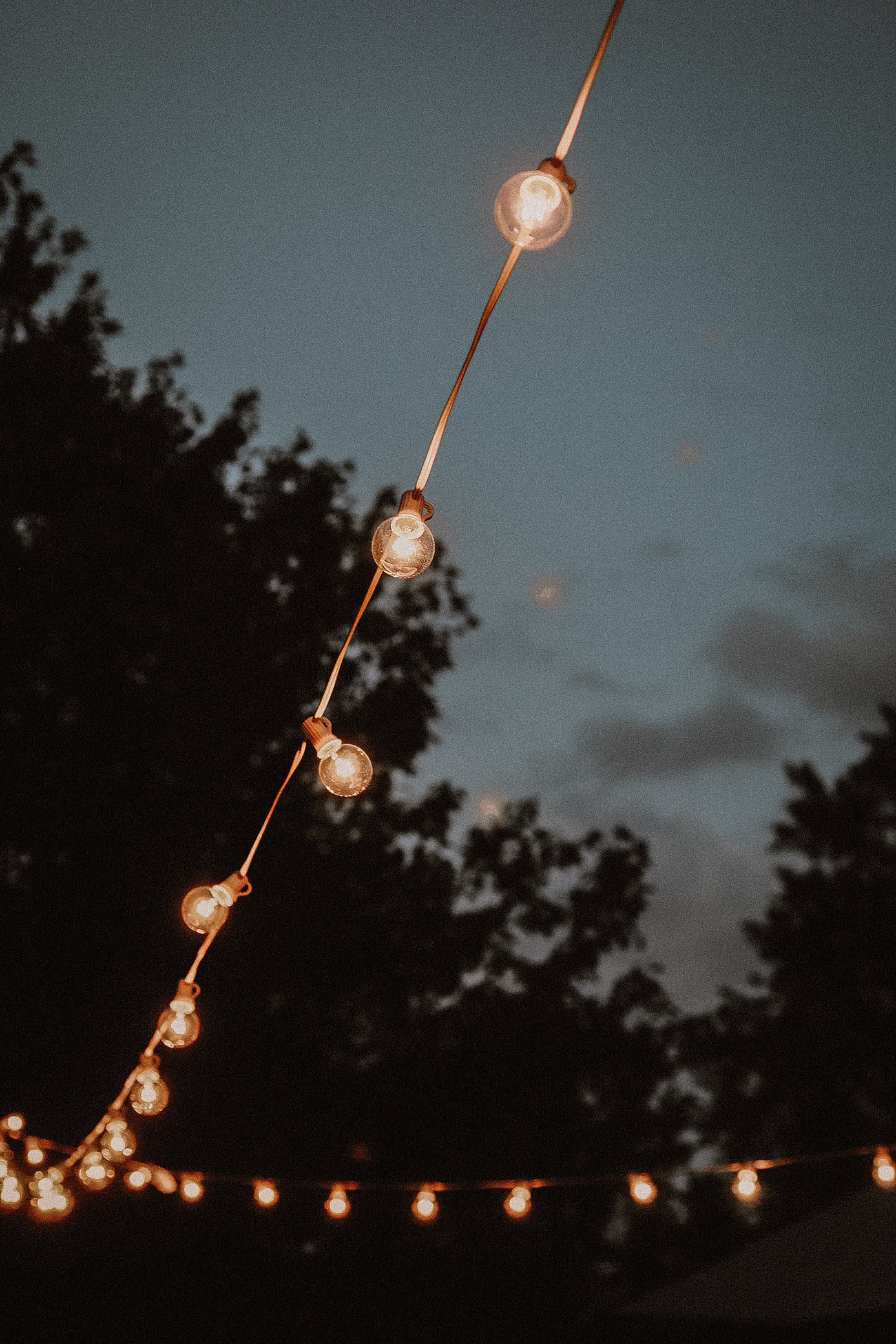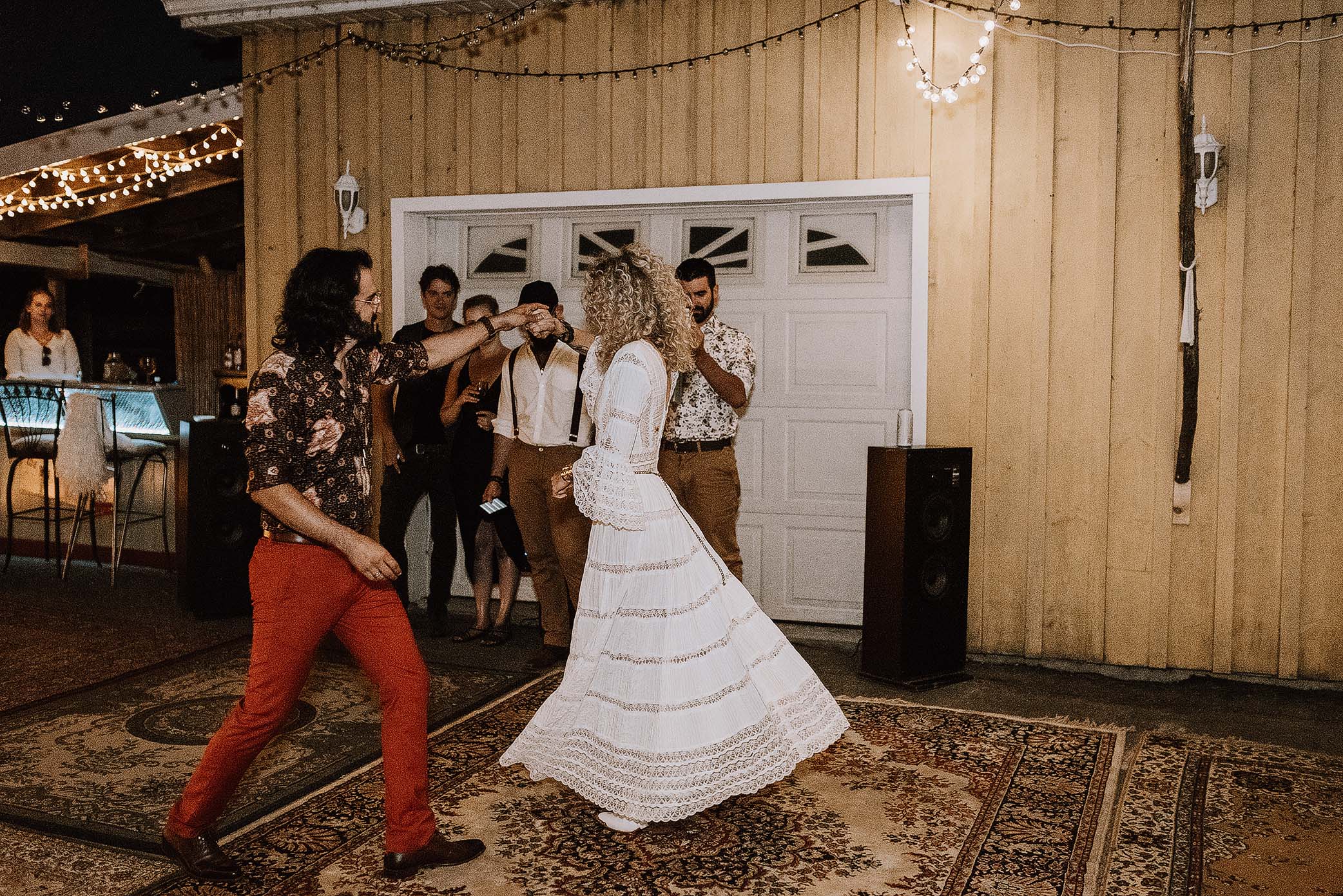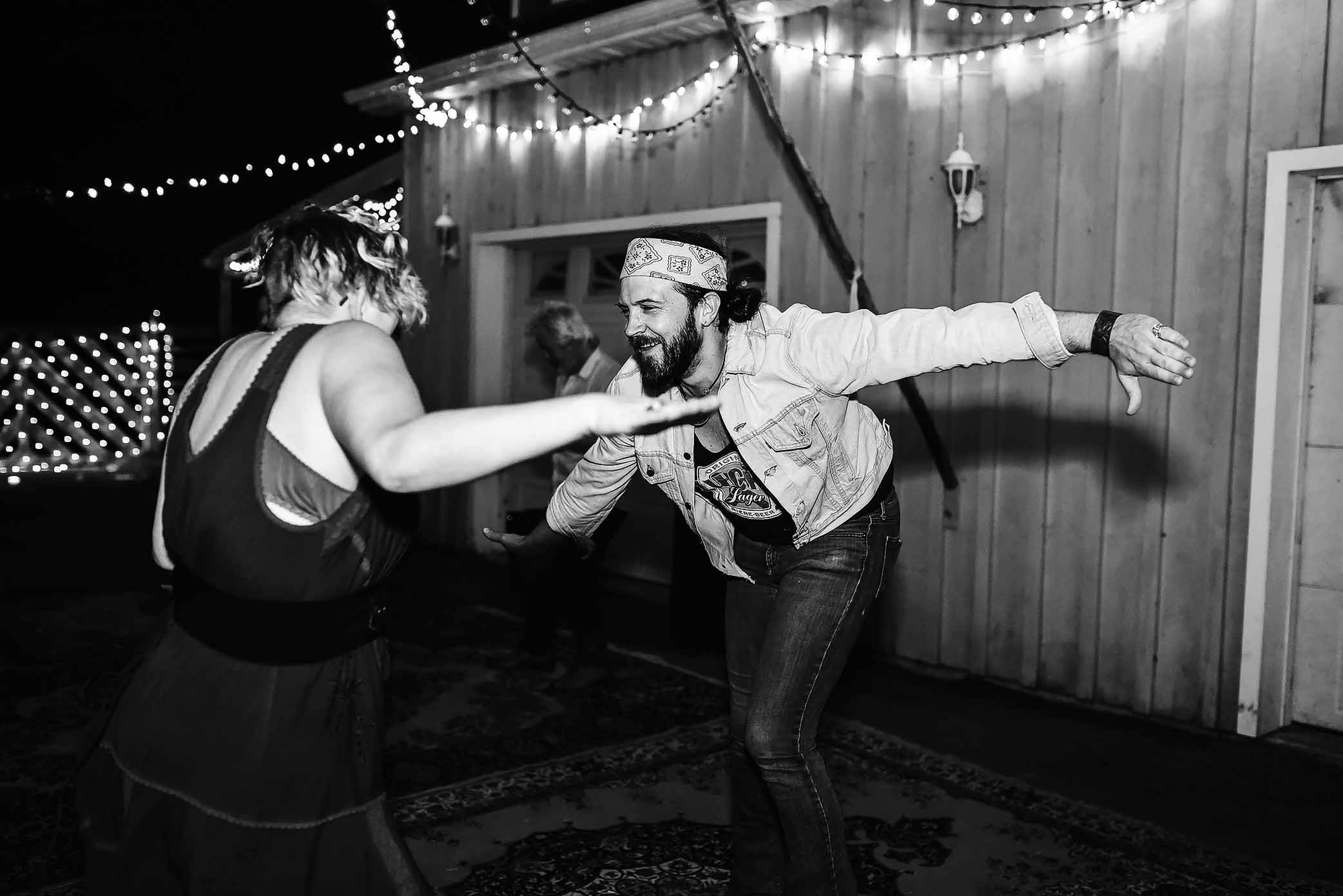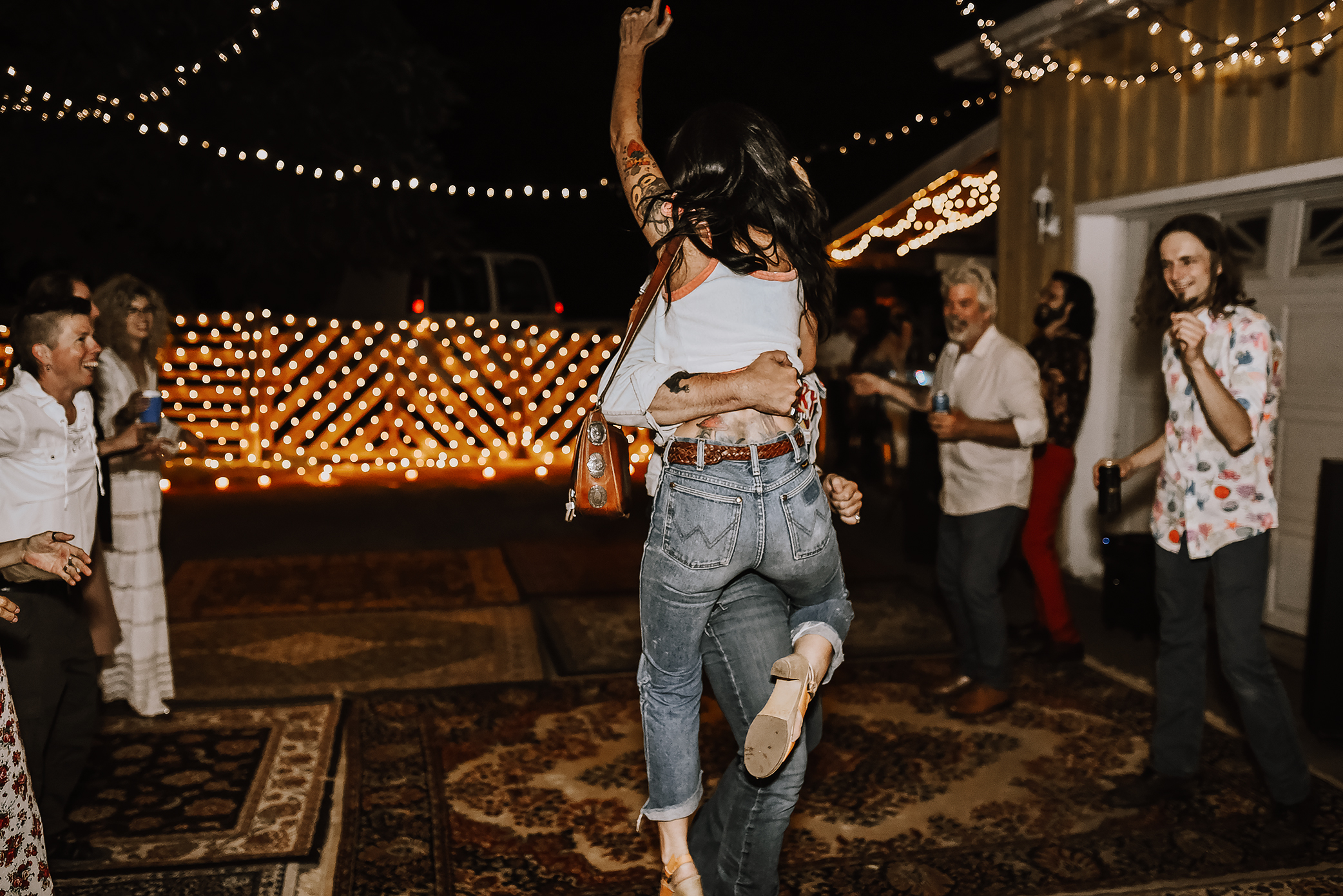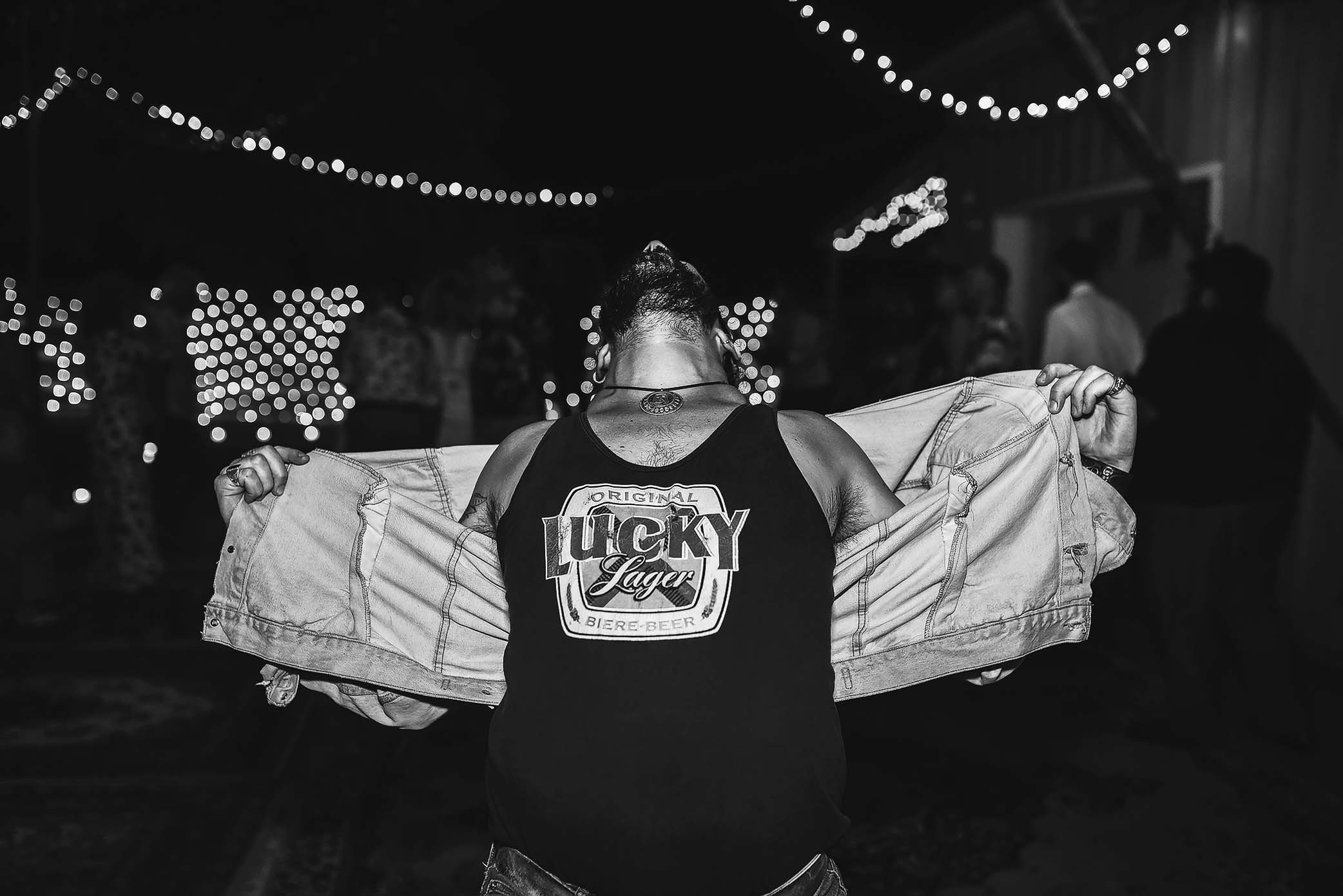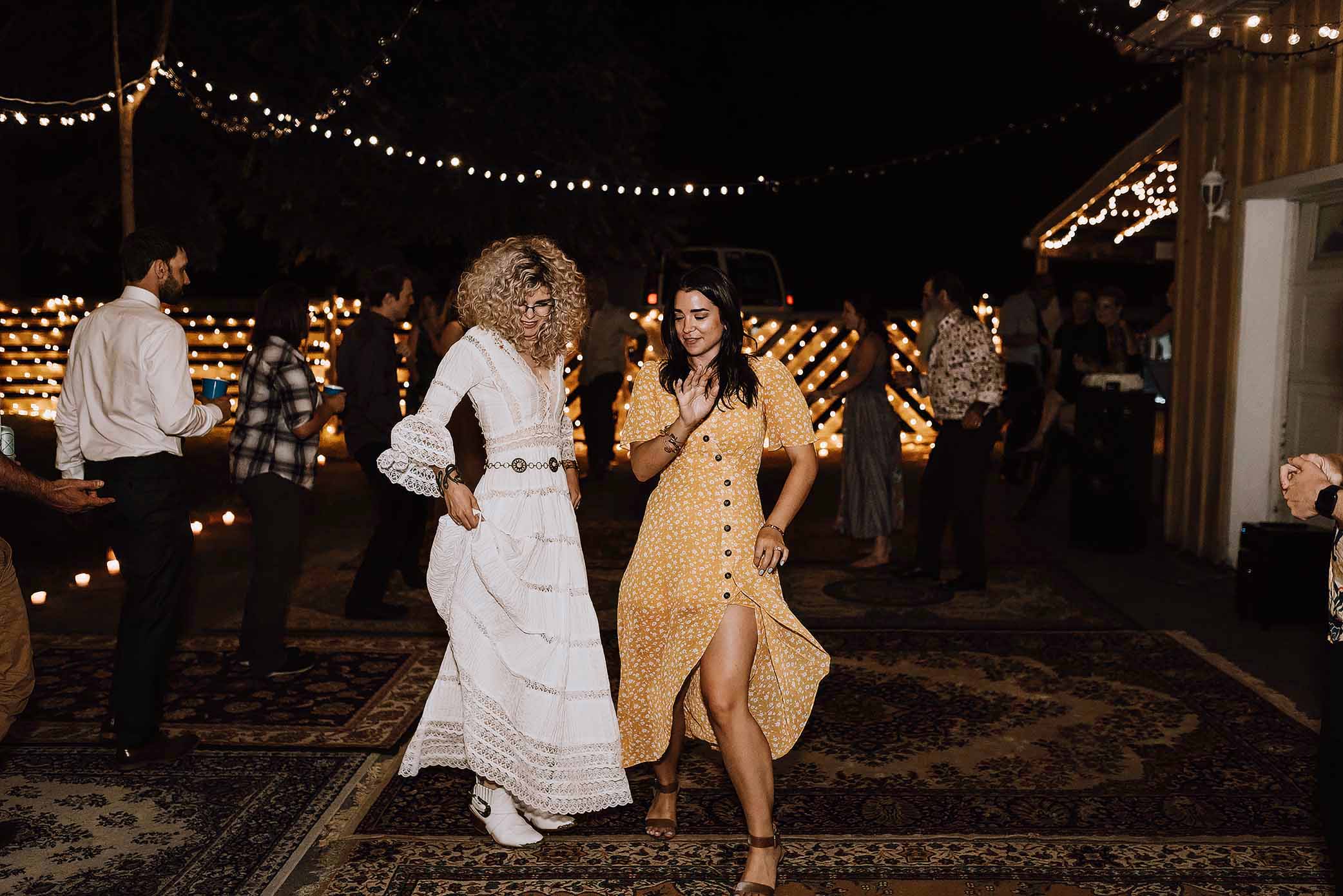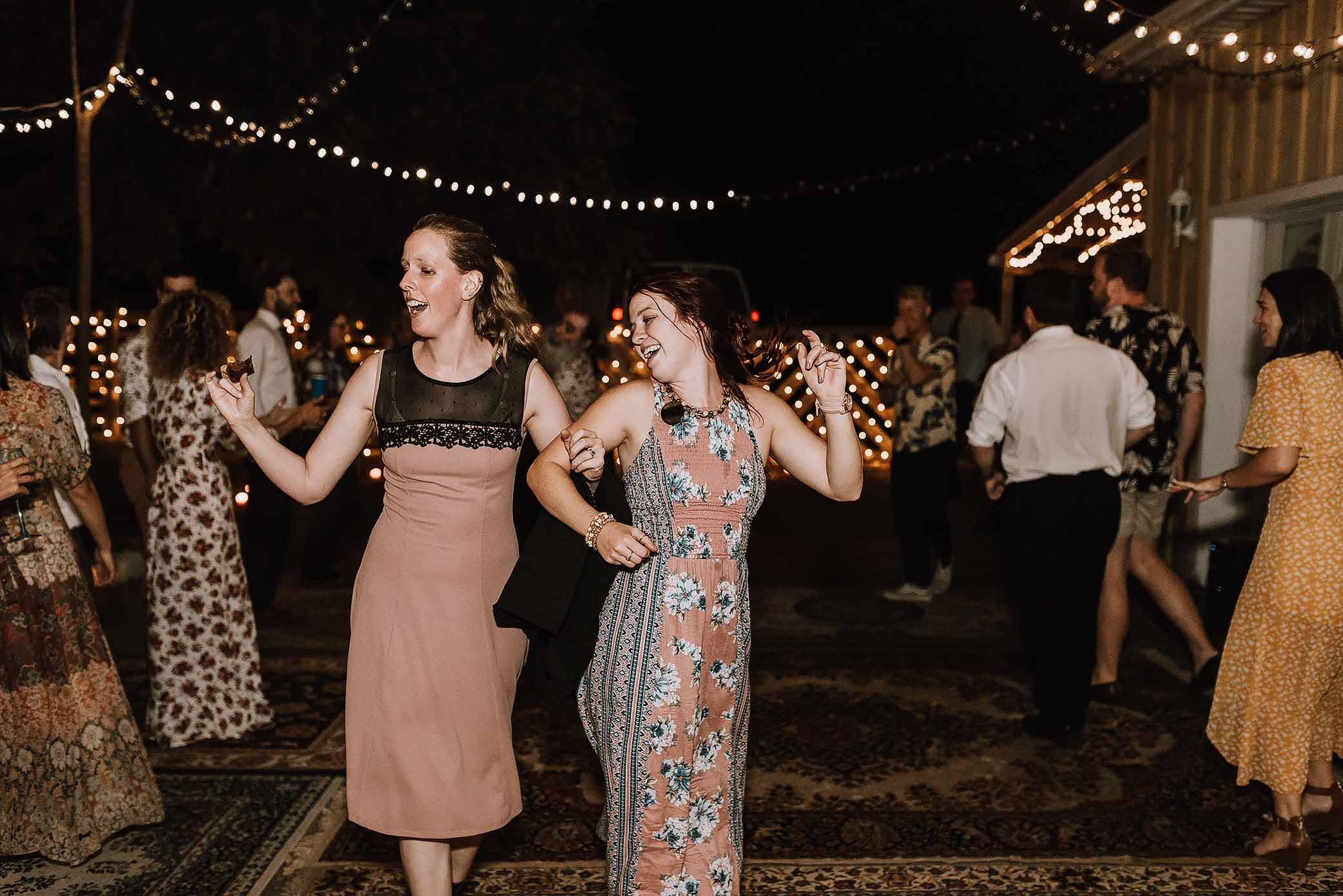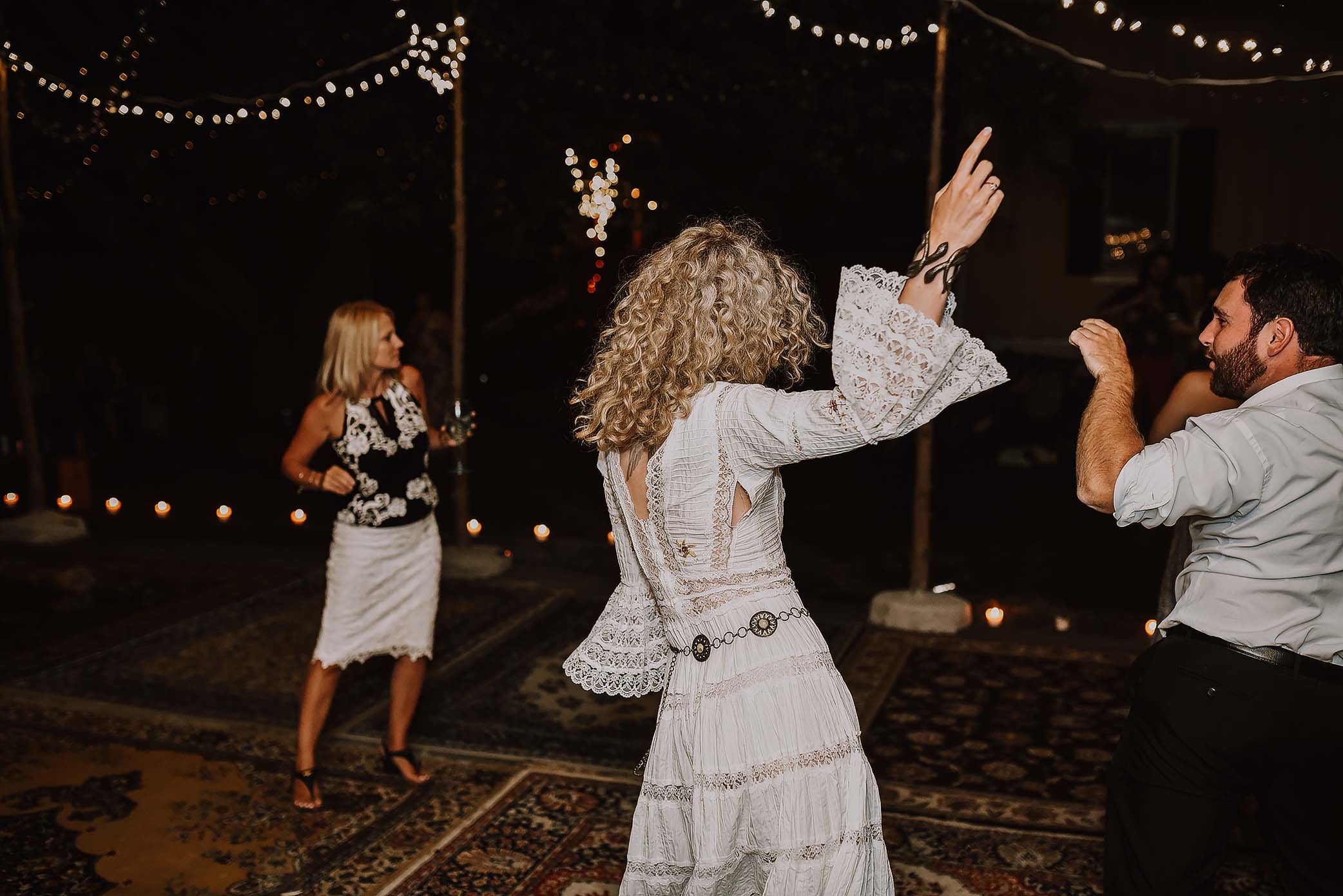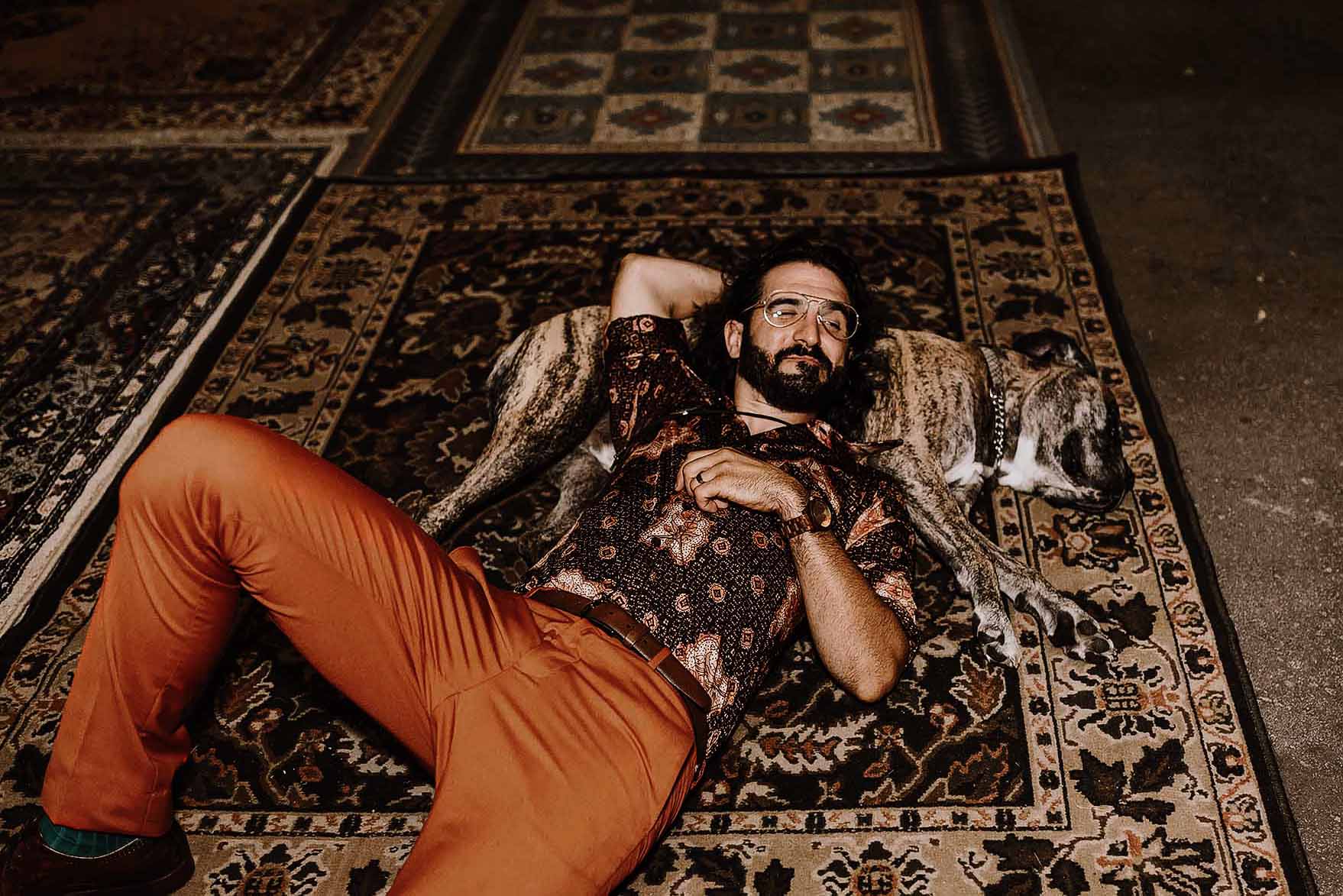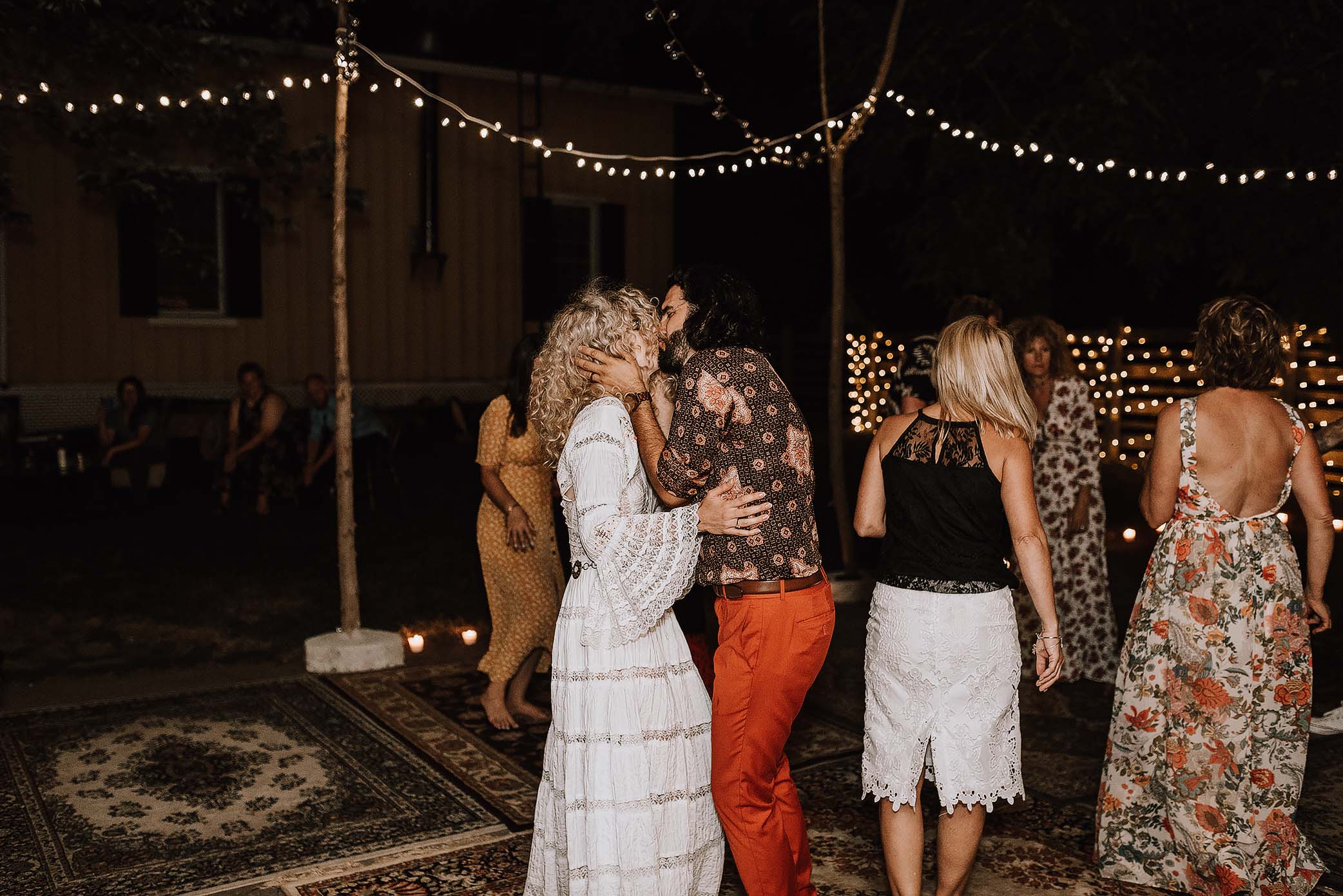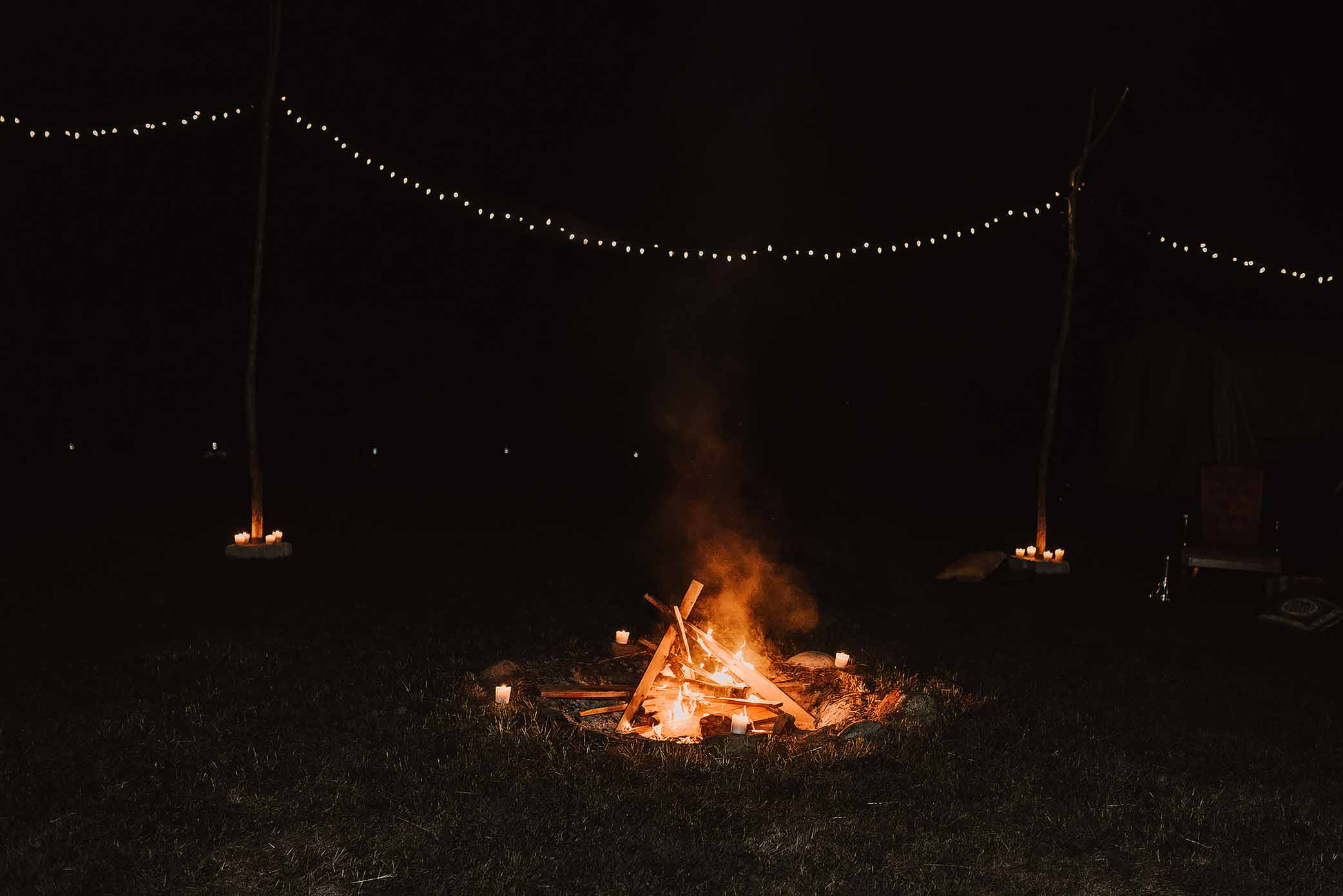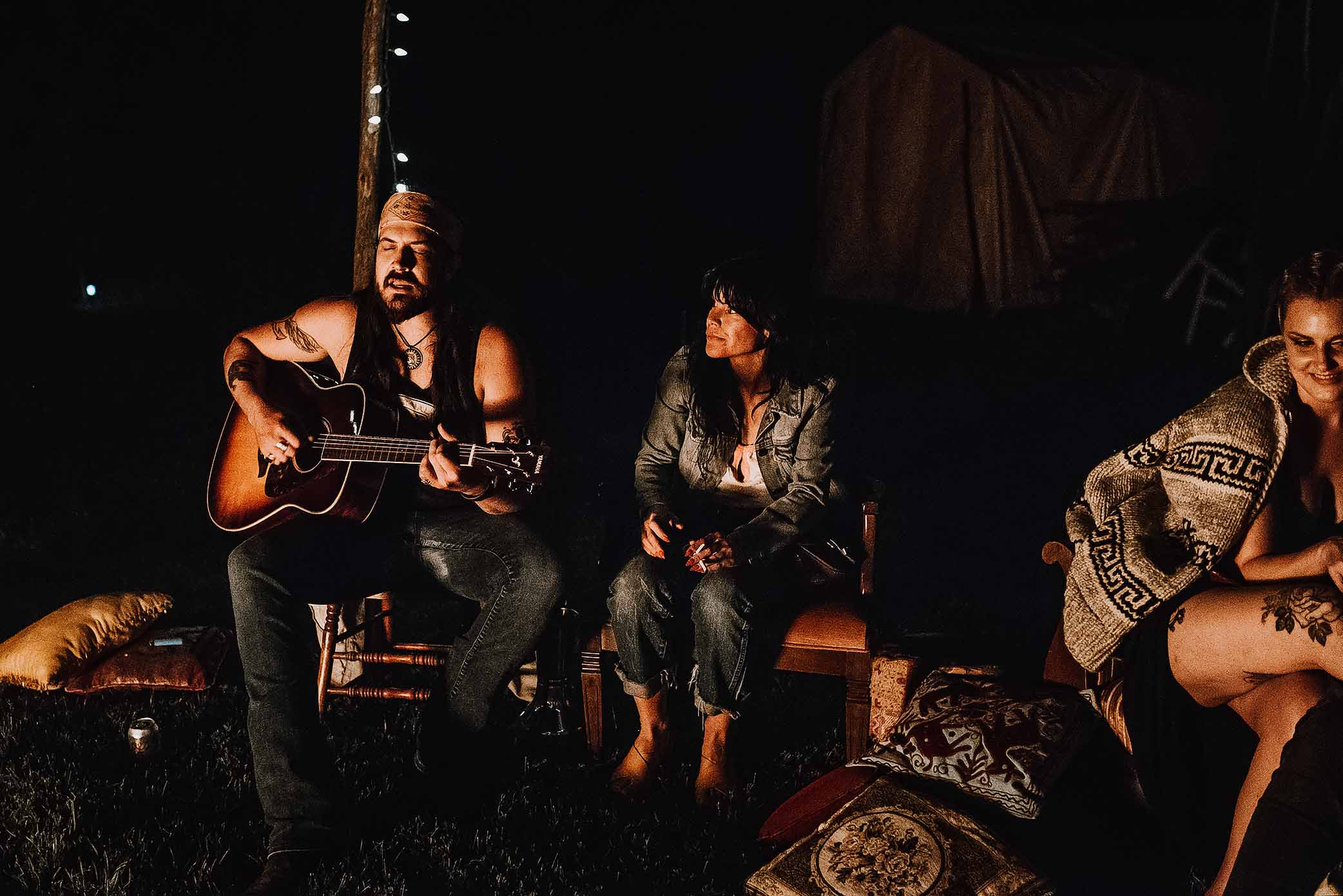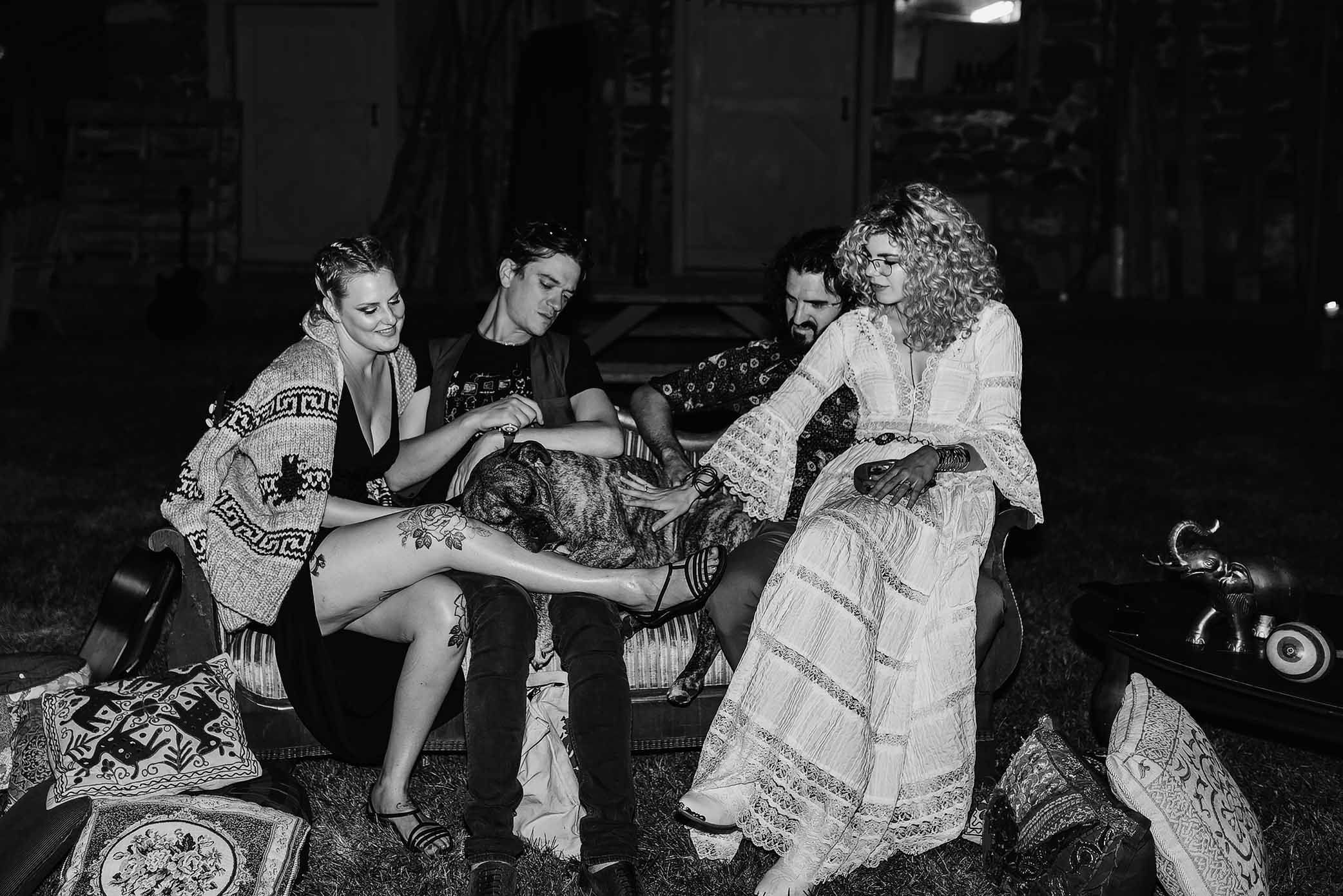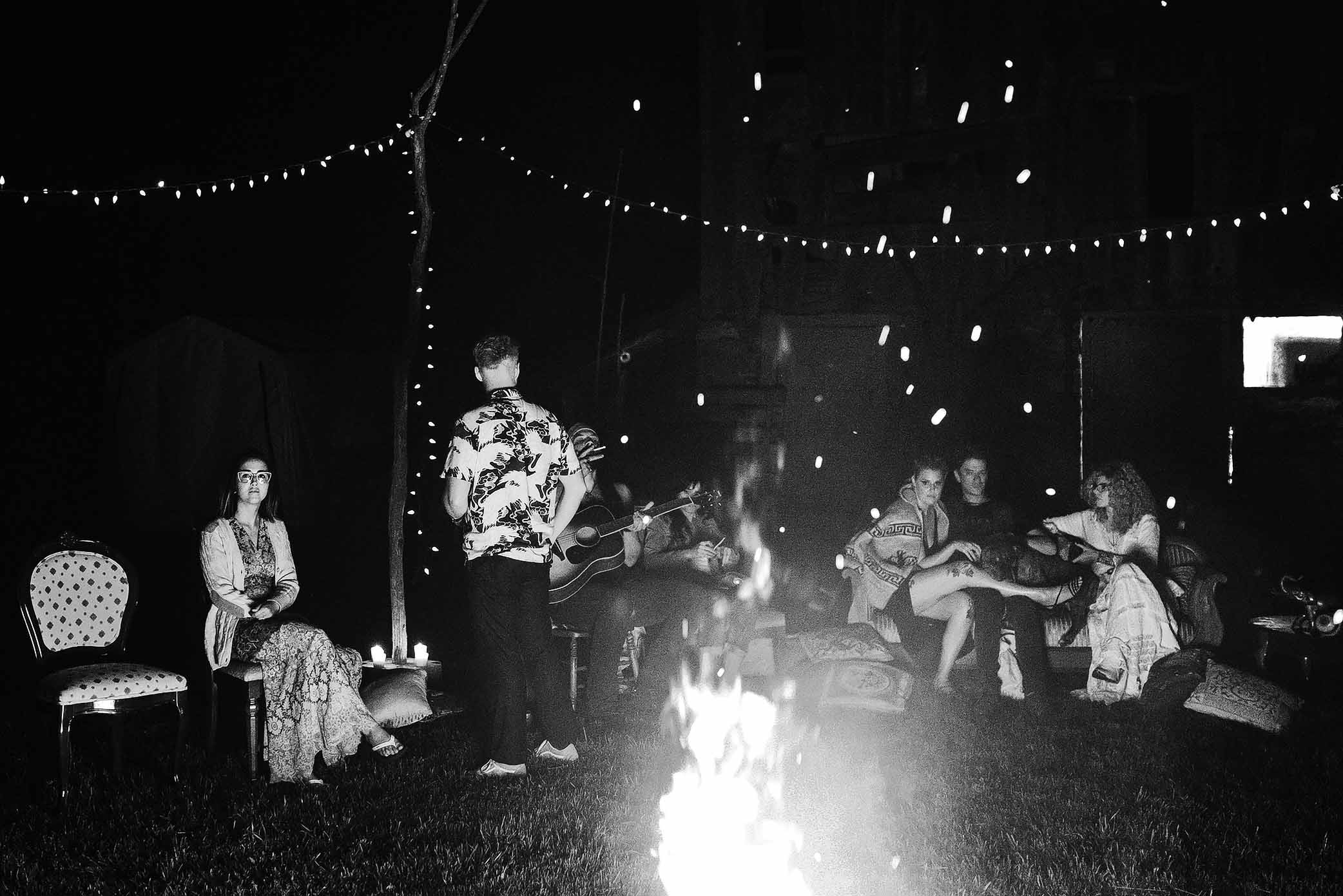 Your story is unique - and that's exactly what your photos should be!
Beata is an emotive and authentic photographer, capturing every kind of love story from elopements and weddings, to couples, maternity, newborn, and family photography - based in Ontario Canada serving the GTA - and beyond!
Tell me your story and let's create something beautiful together.