Katie + Parker + soon to be big bro Nash
Katie and Parker were full of so much laughter and love for eachother during their maternity shoot! Seriously - they are the freaking cutes!!
So fun story: during our corrospondance before our session, we were going over clothing options and we decided on a low key comfortable look and a dressy look. I mentioned how I thought overalls were just the cutest on a belly and she said that she had actually ordered a pair online but wasn't sure if they would arrive by our session date...or...if she would even fit in them. Fast forward to shoot day I see Katie step out of her car wearing her overalls!! Can you believe they arrived 2 hours before the shoot!?!? Talk about meant to be, and doesnt she just look super adorable in them!!!
Our photoshoot was in this amazing meadow of whispy grass and we had the most beautiful sunset, it was so perfectly diffused by a translucent cloud and it added just the right amount of haziness. These two and their son Nash were so sweet together, their playfulness filled my soul the entire session. I mean look how happy they look!!! This sweet little family just makes me want to do a happy dance. Throughout the session which lasted roughly 40 minutes by the way (whhhaaaattt??? talk about professional models who can strike all the poses in a flash) their whole vibe was so down to earth, they were so carefree, fun, crazy for eachother and their little guy. It was effortless to capture them and the love they have for eachother, and their new baby boy. Im so glad you chose me to document your growing family and the beginning of a new adventure.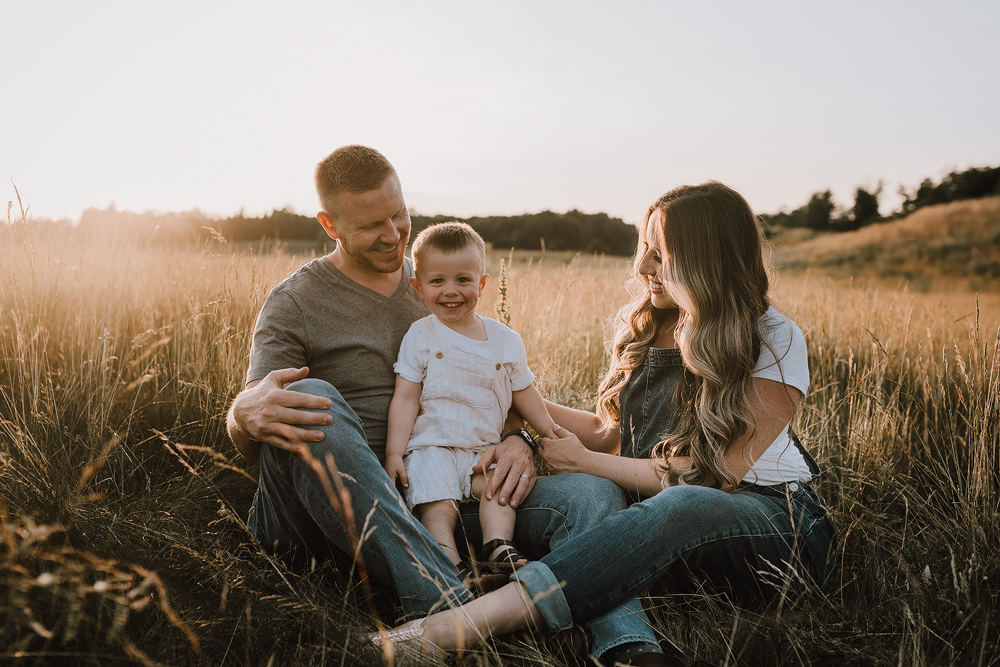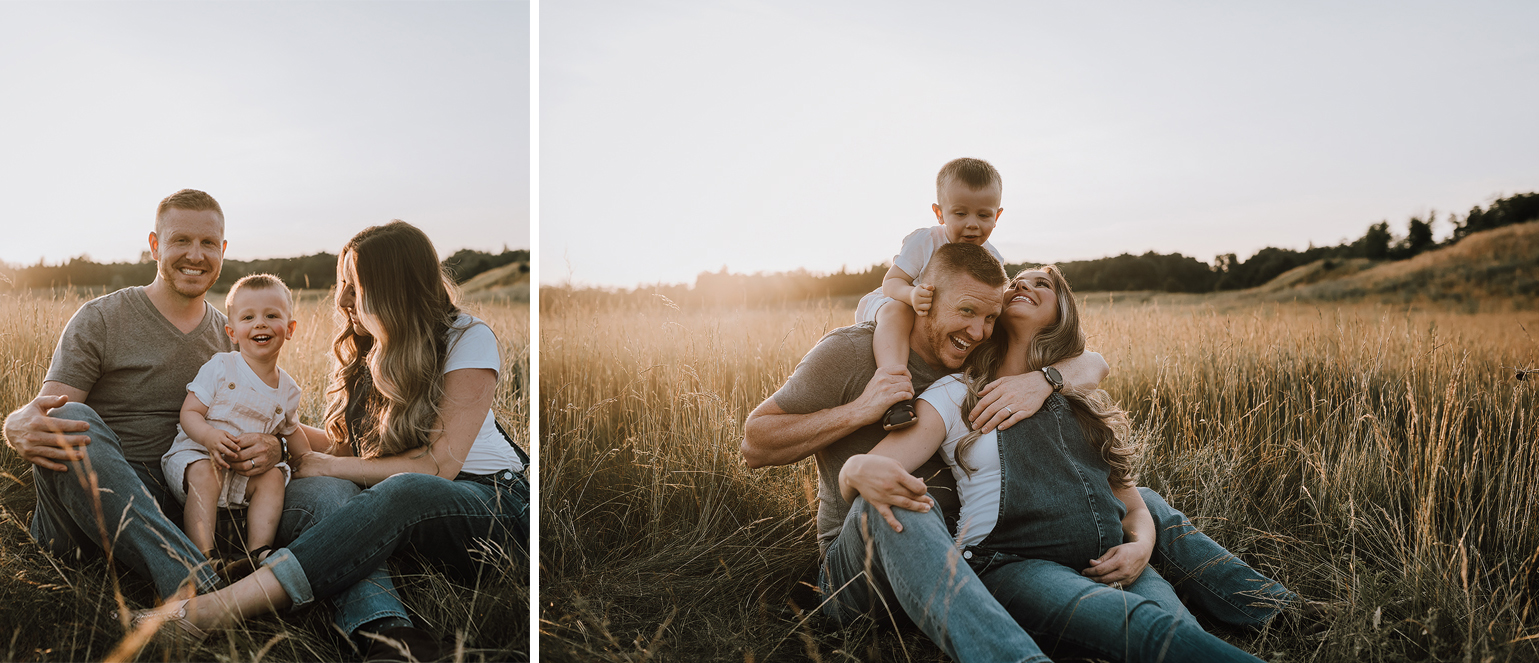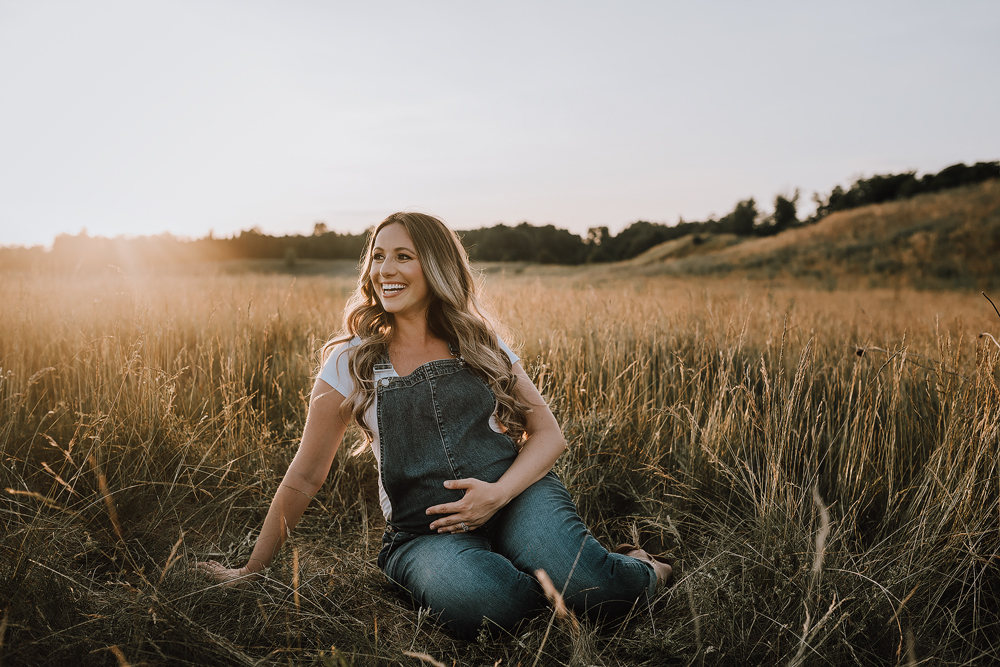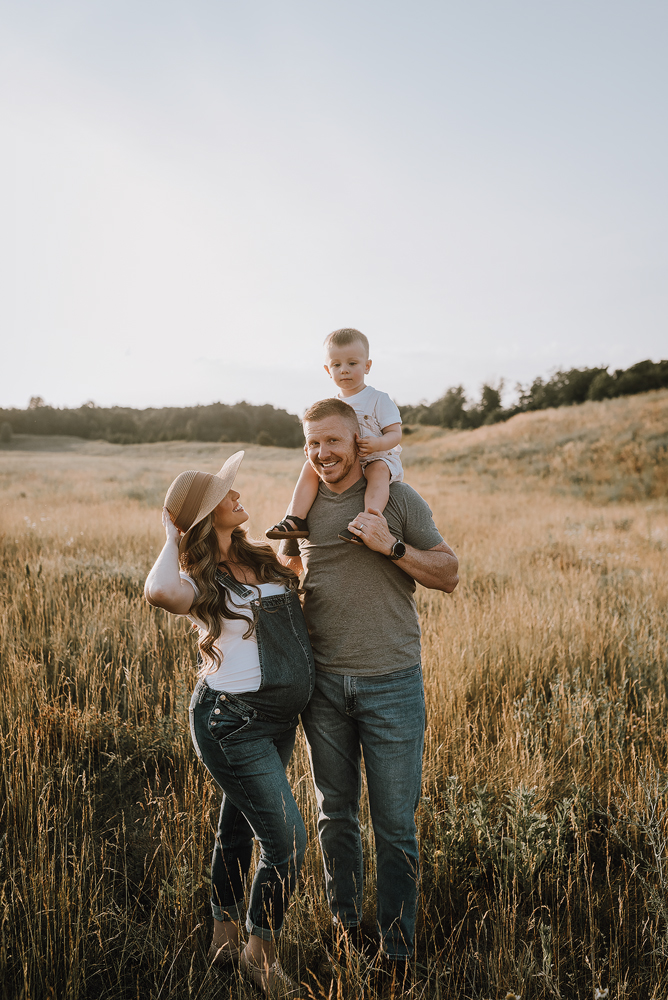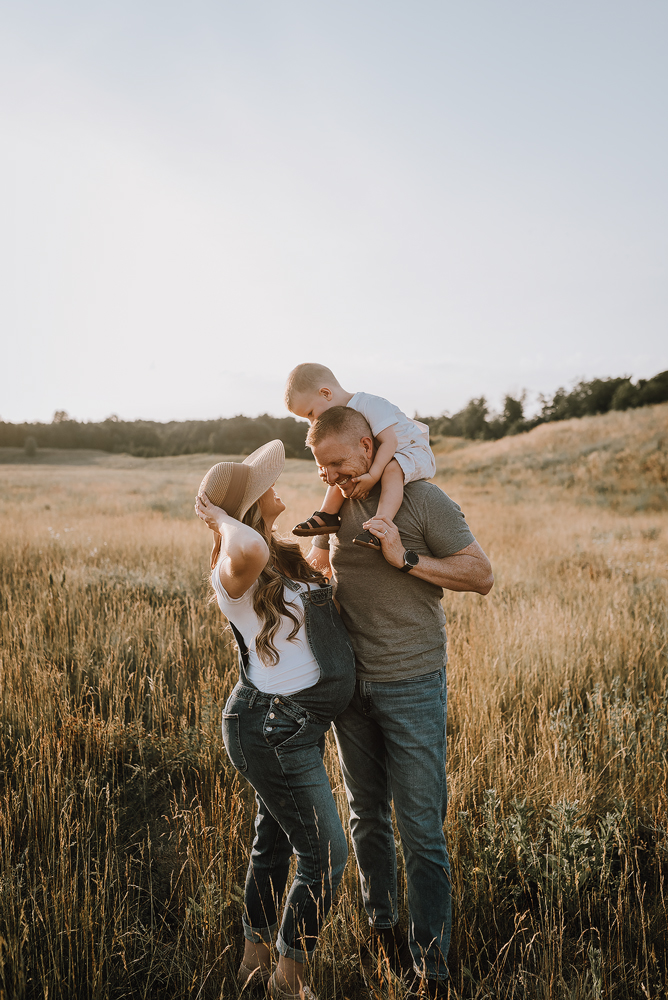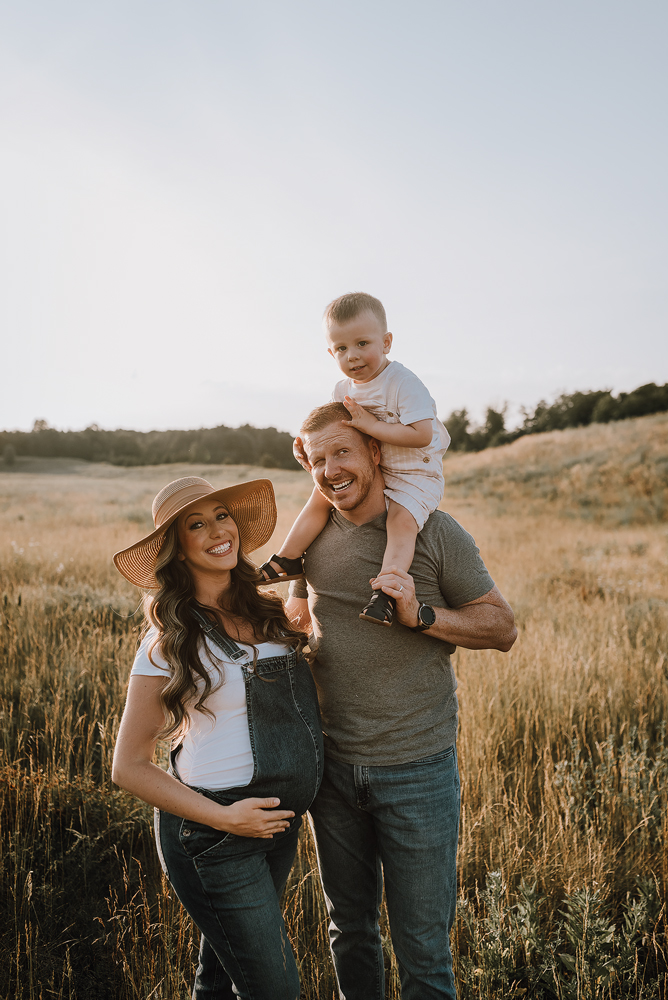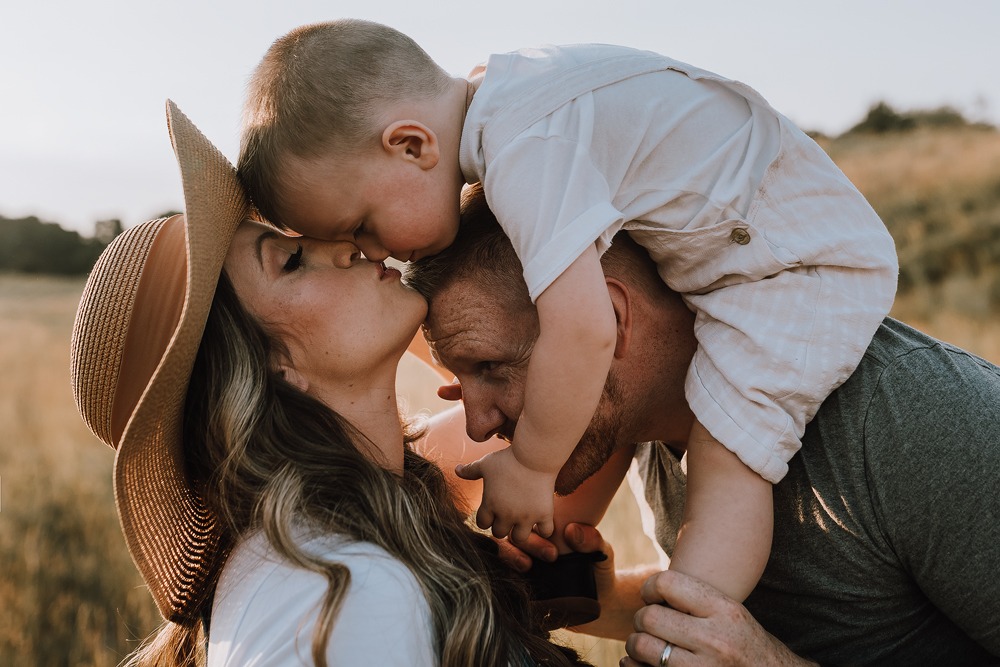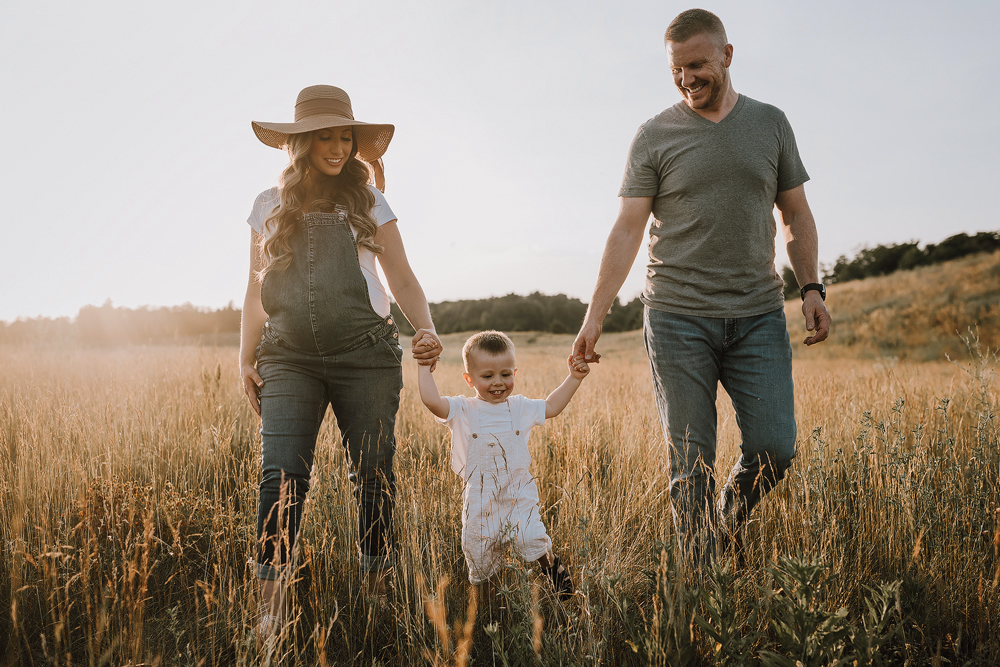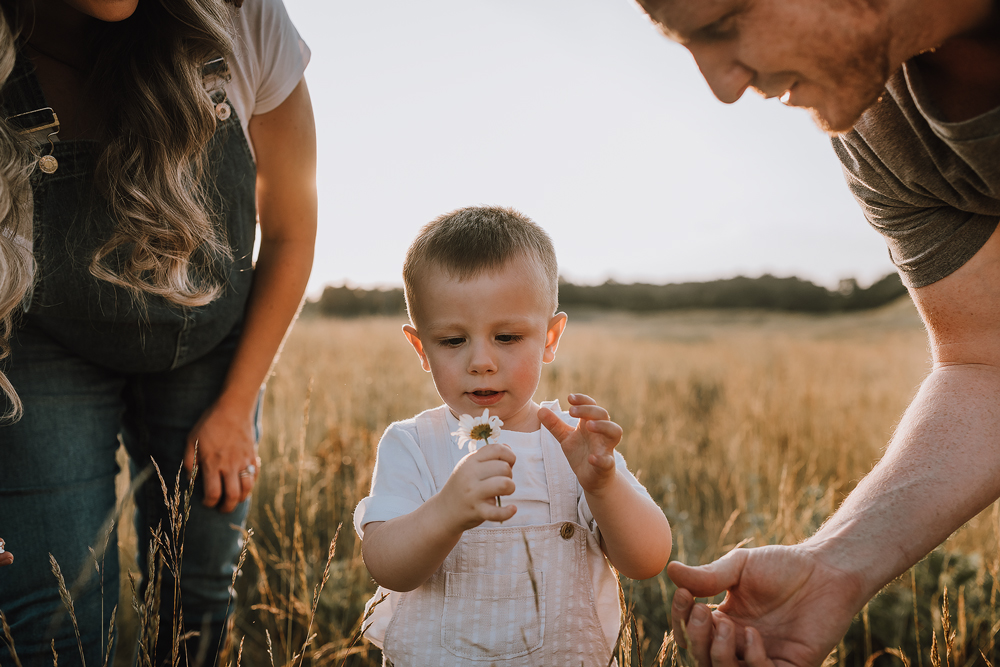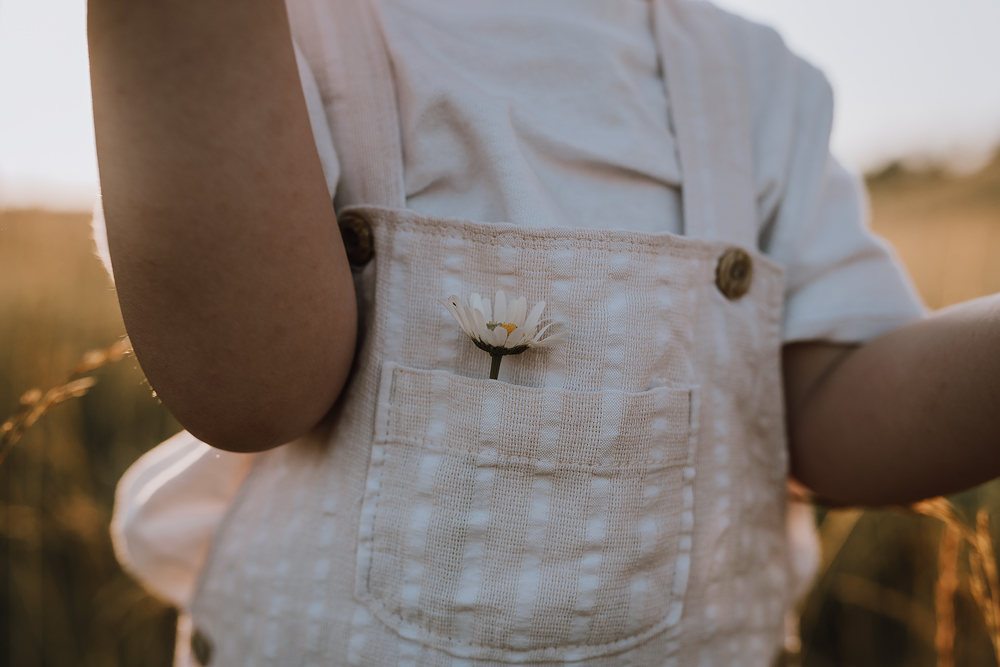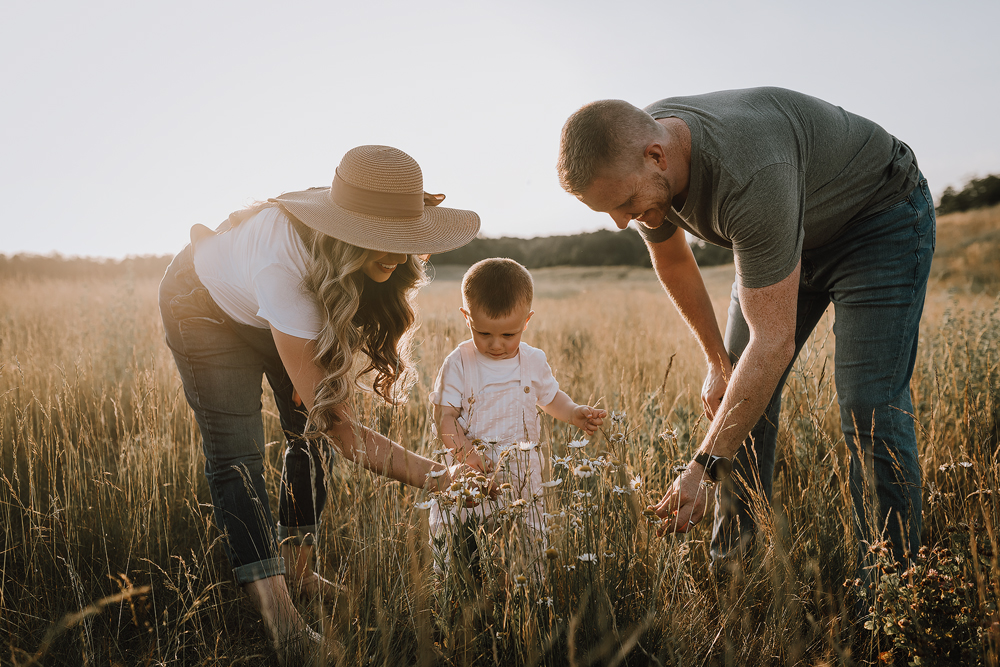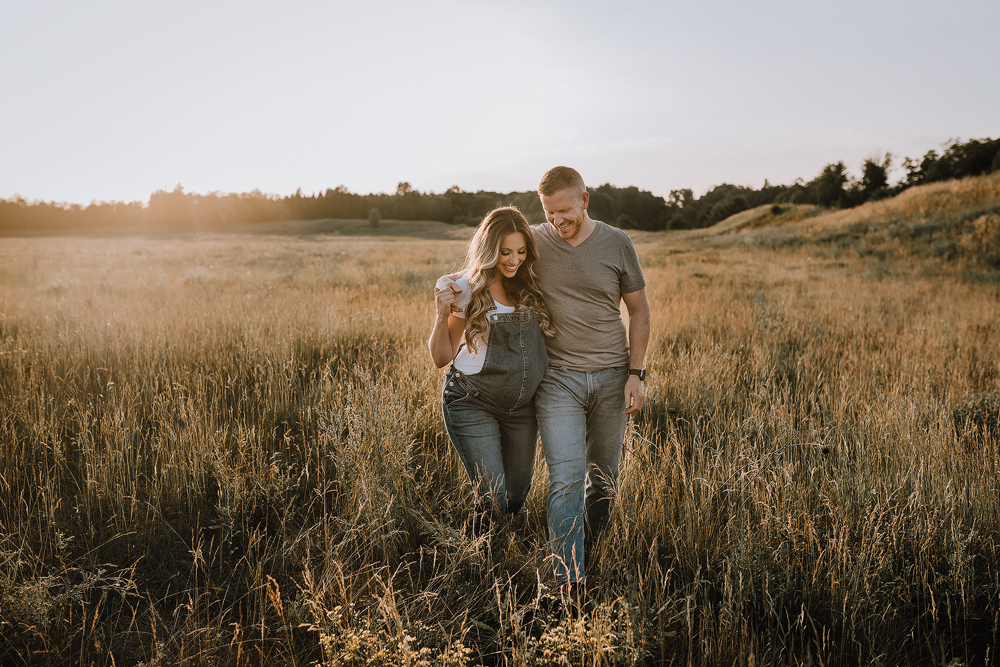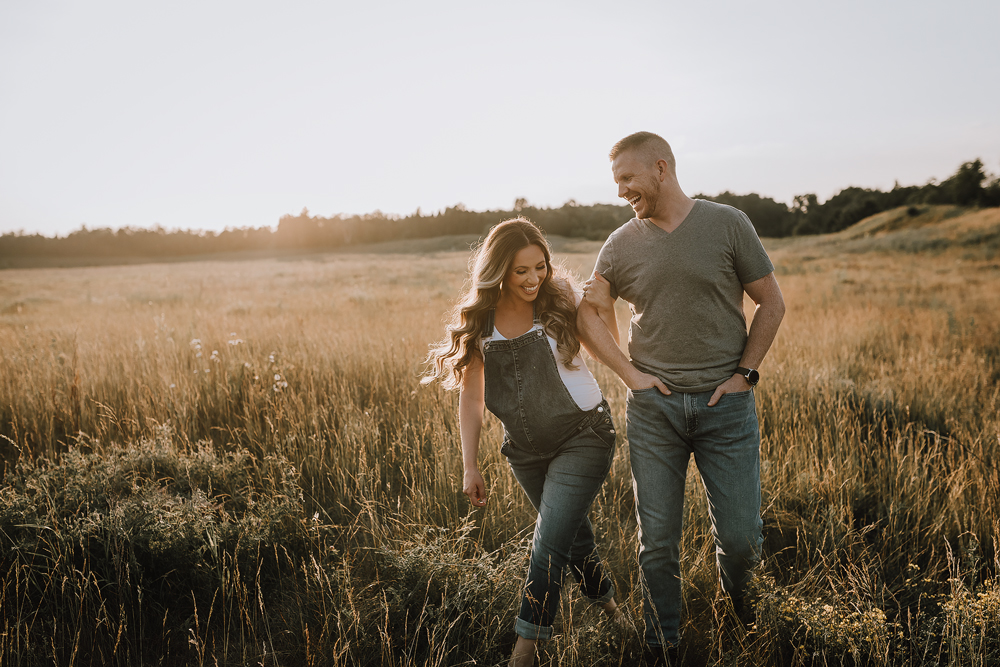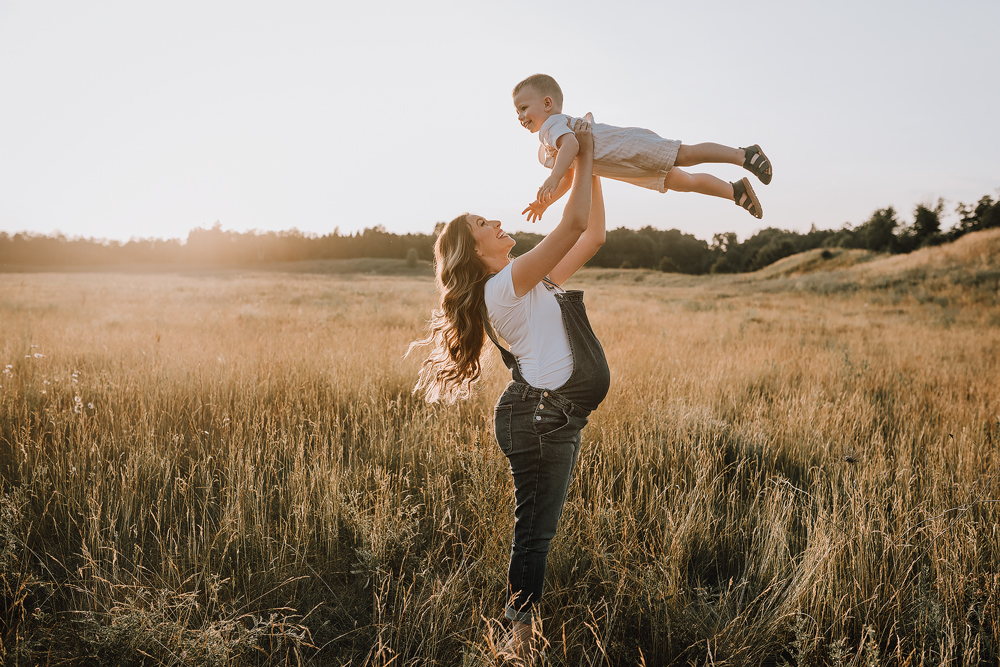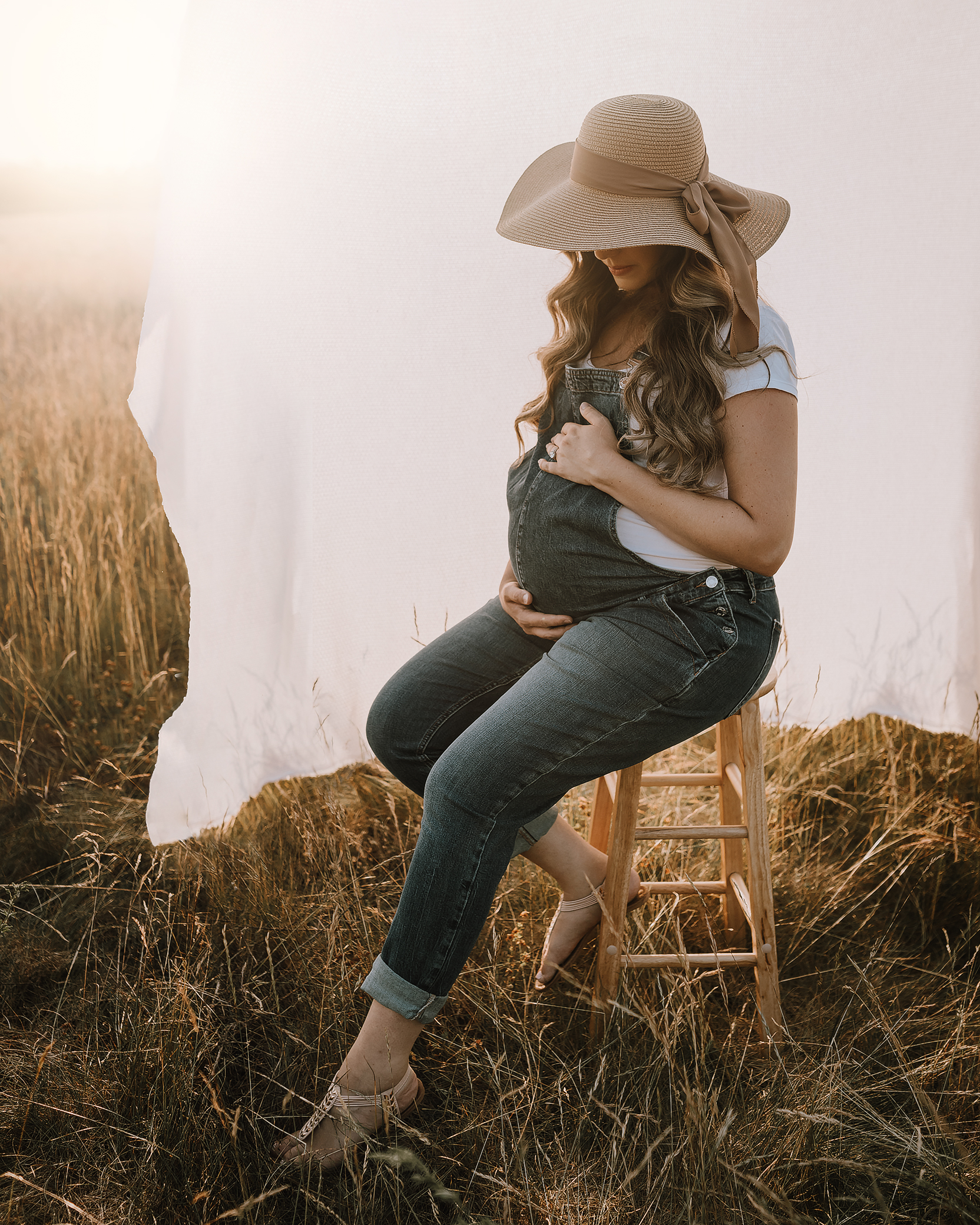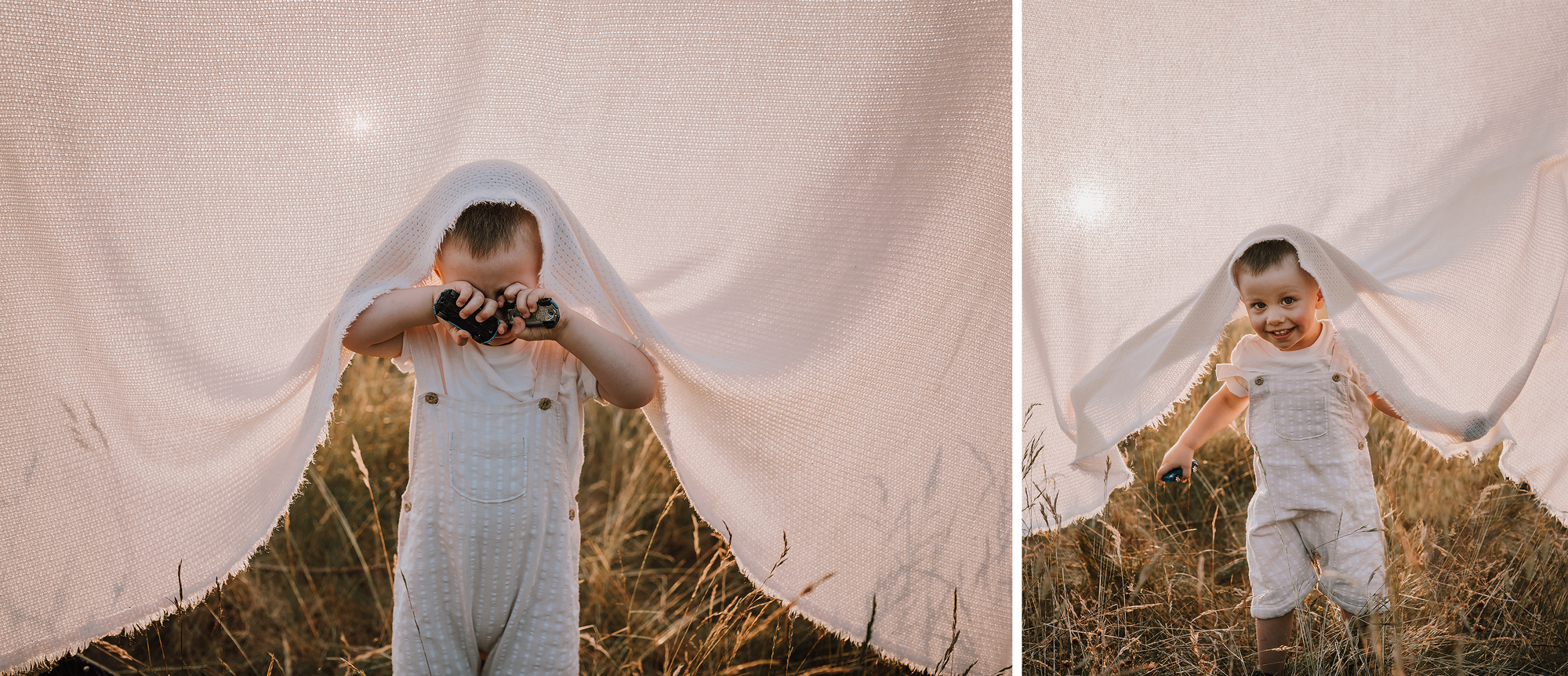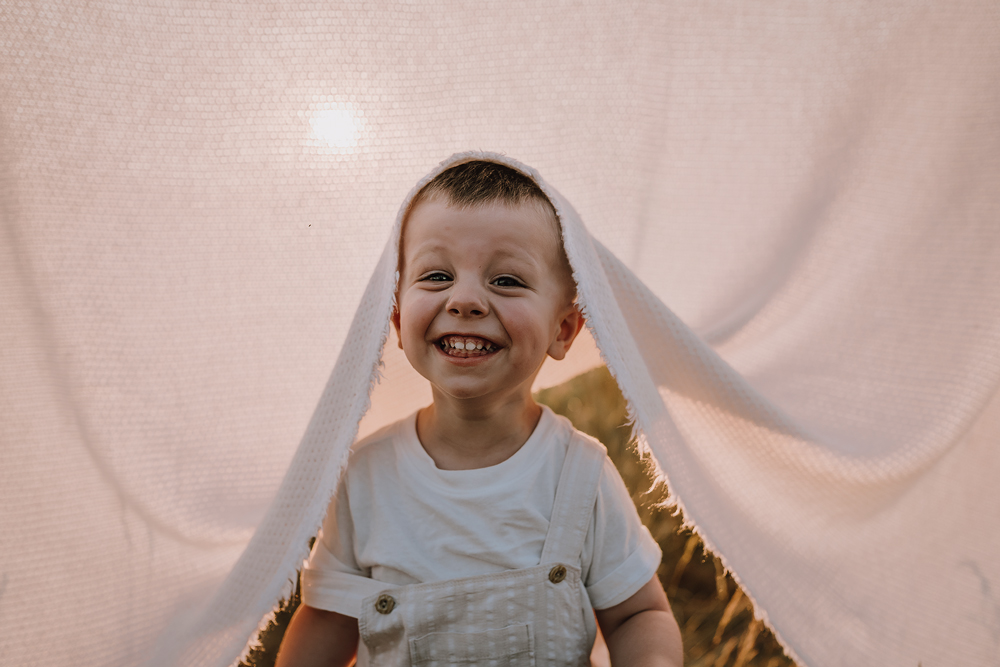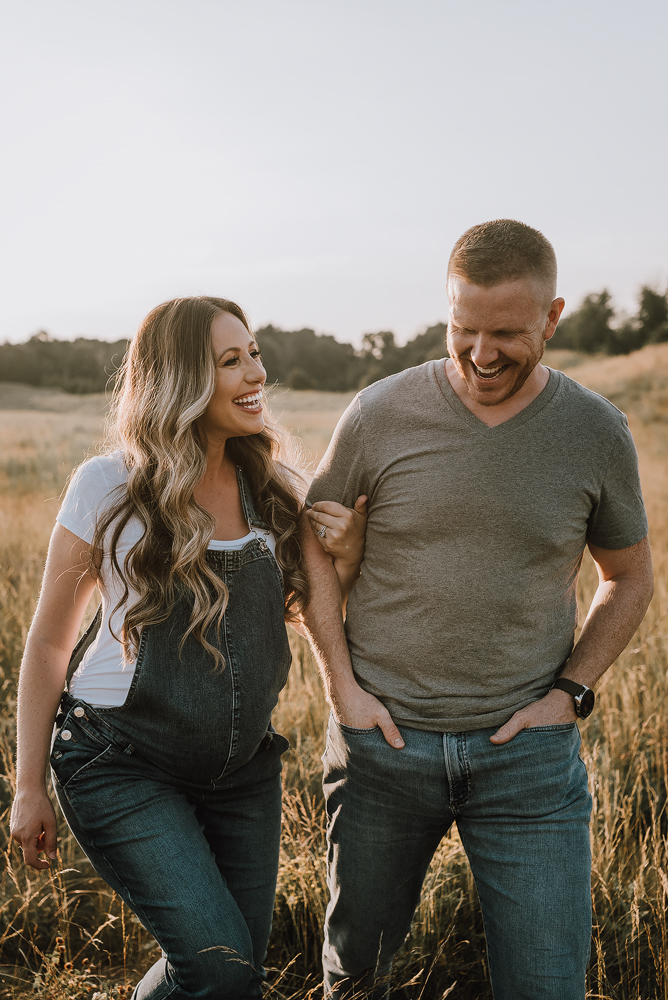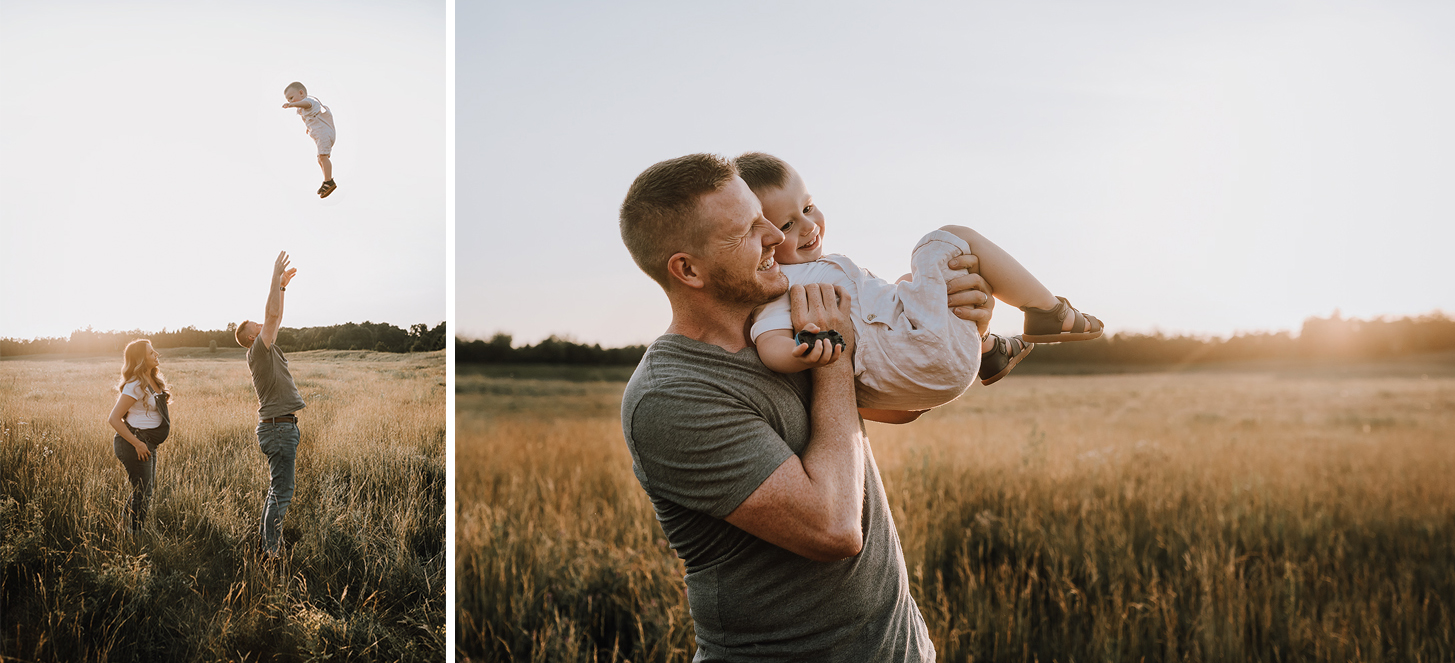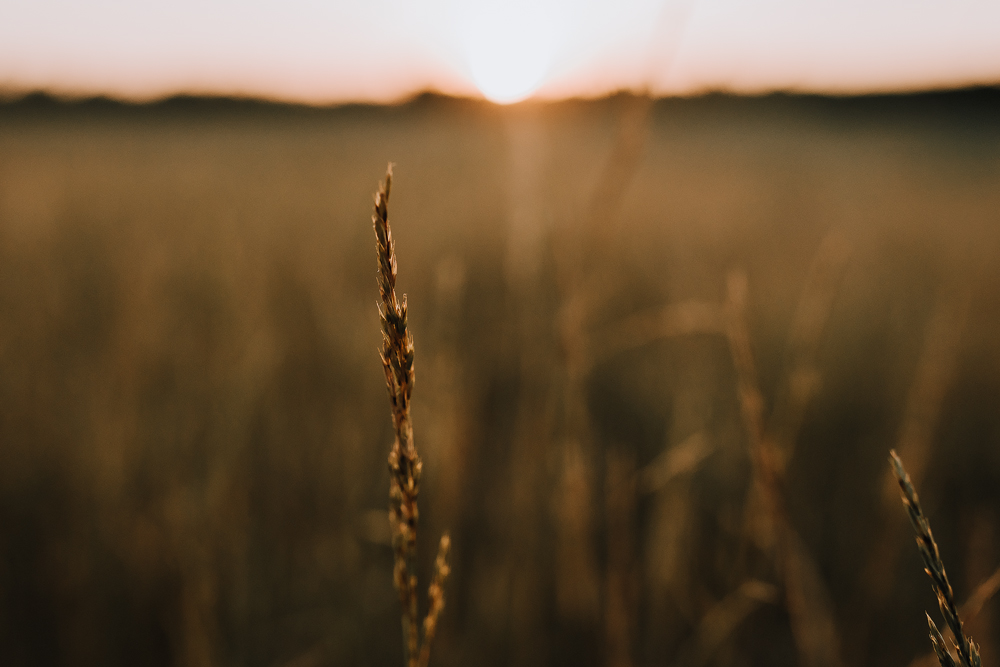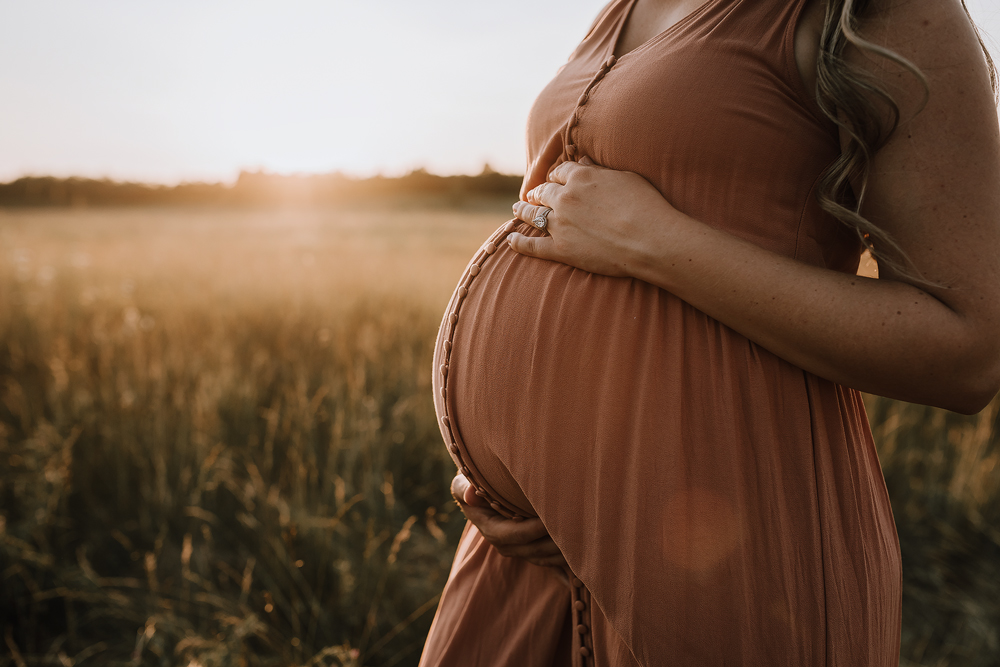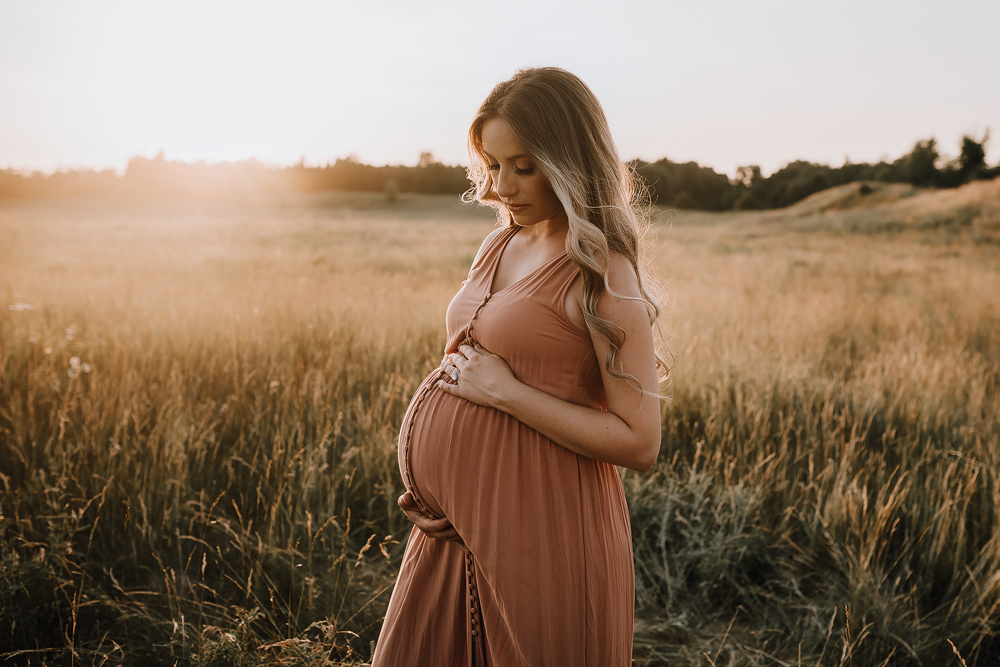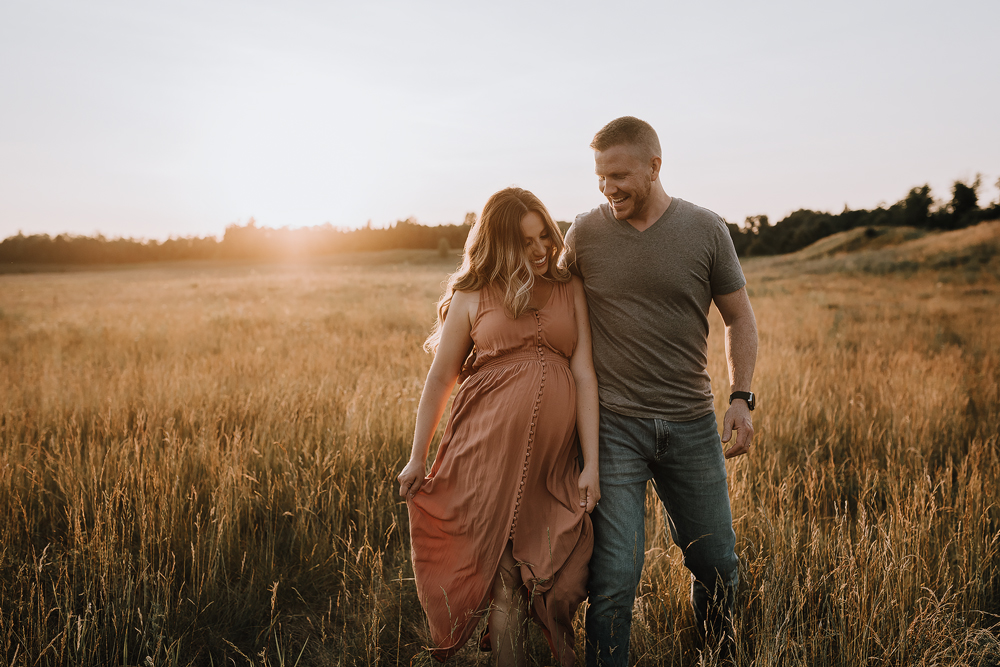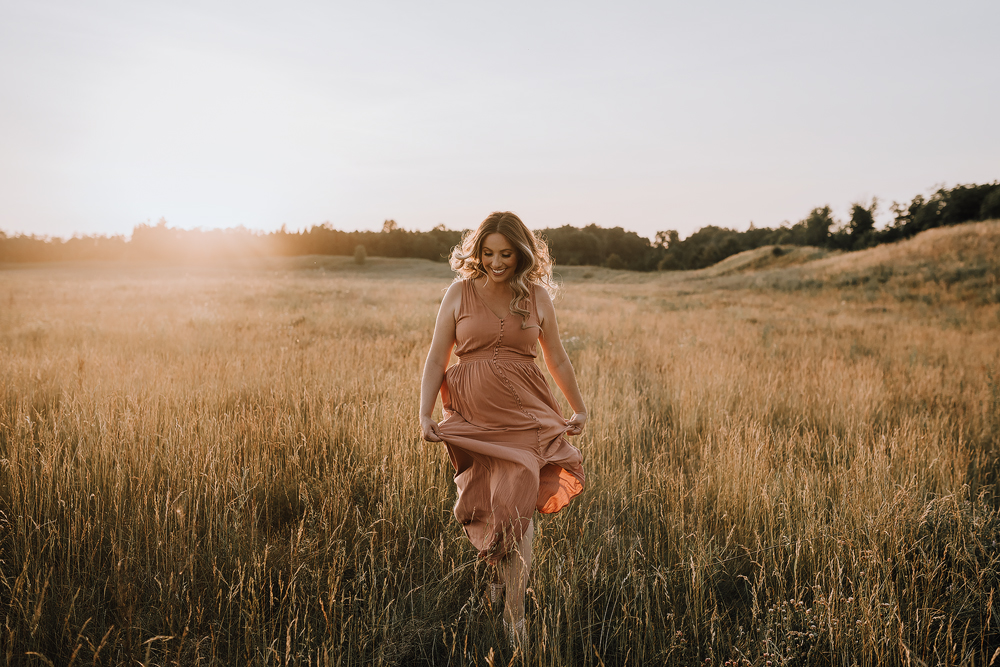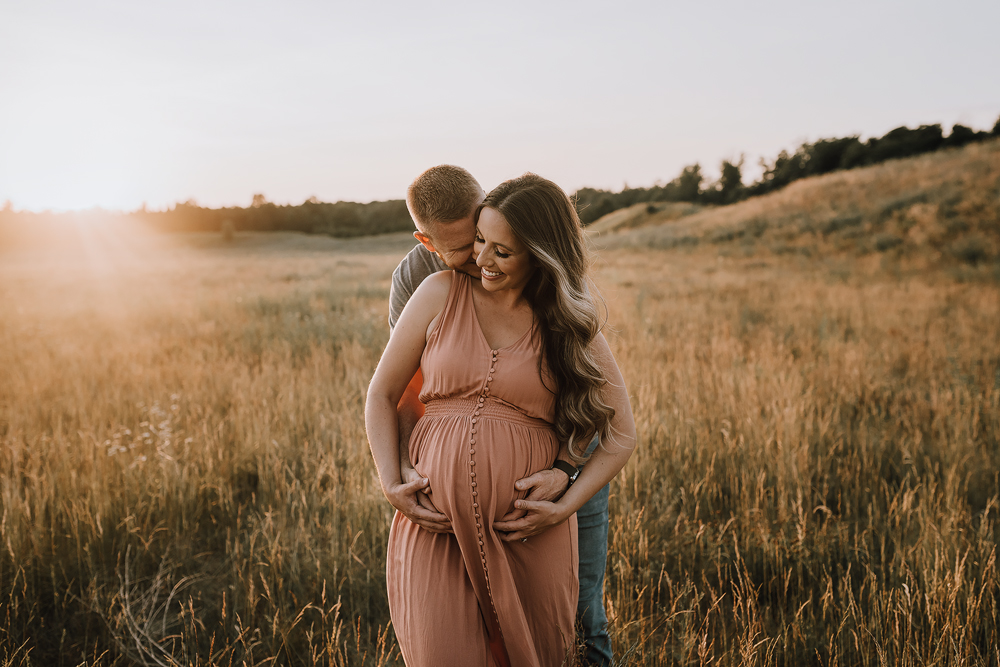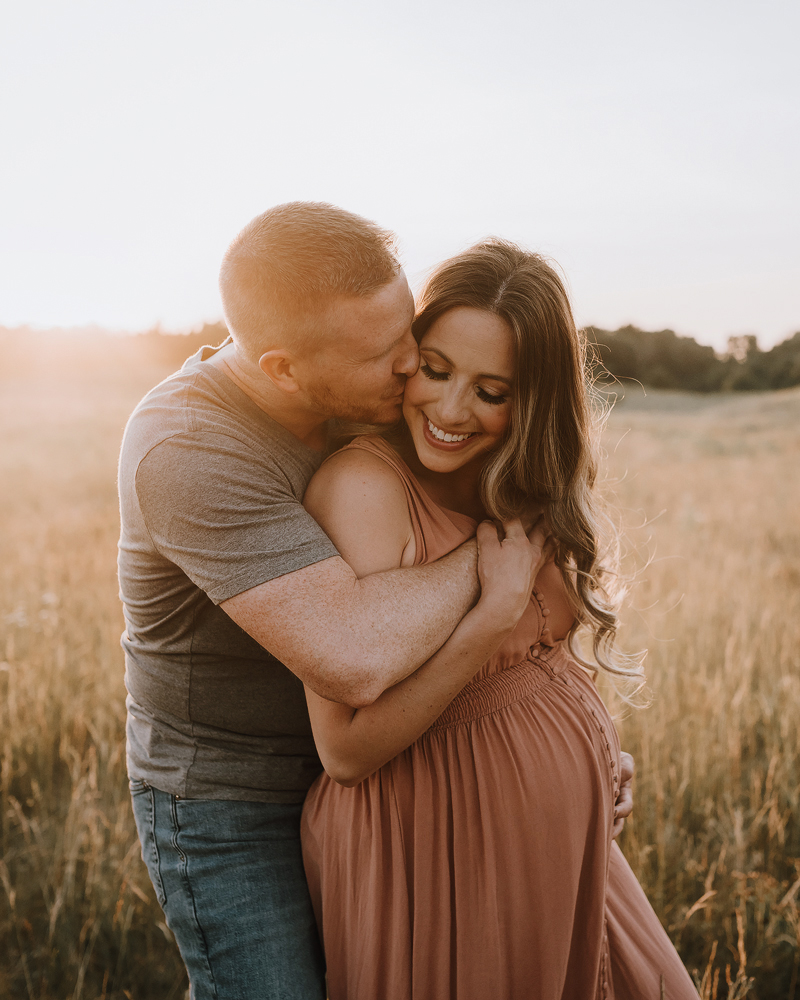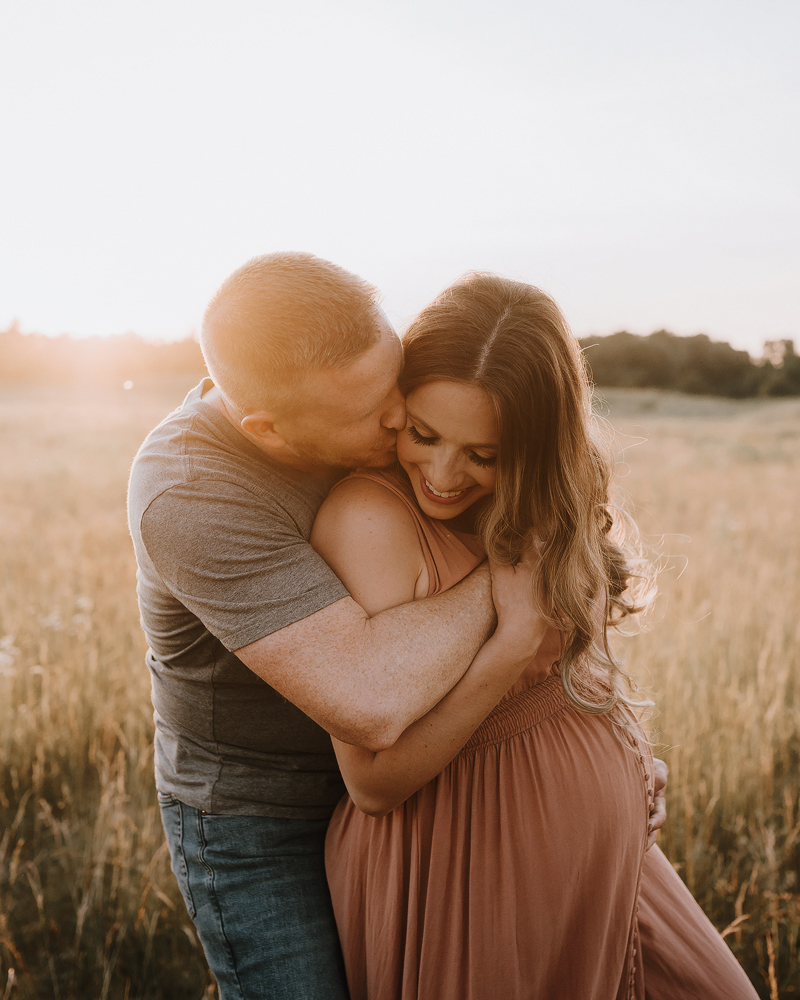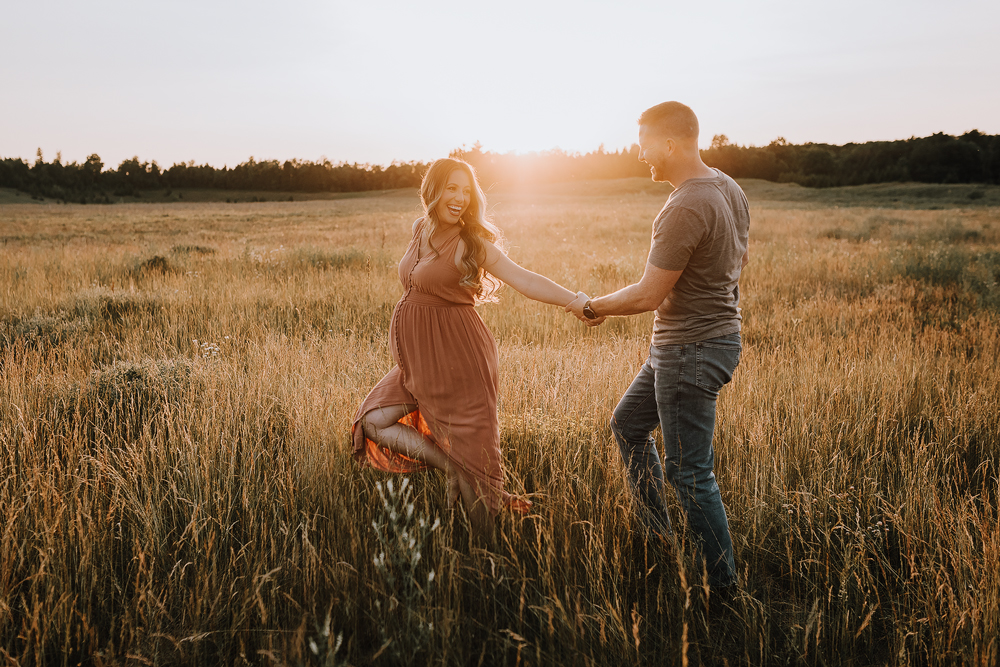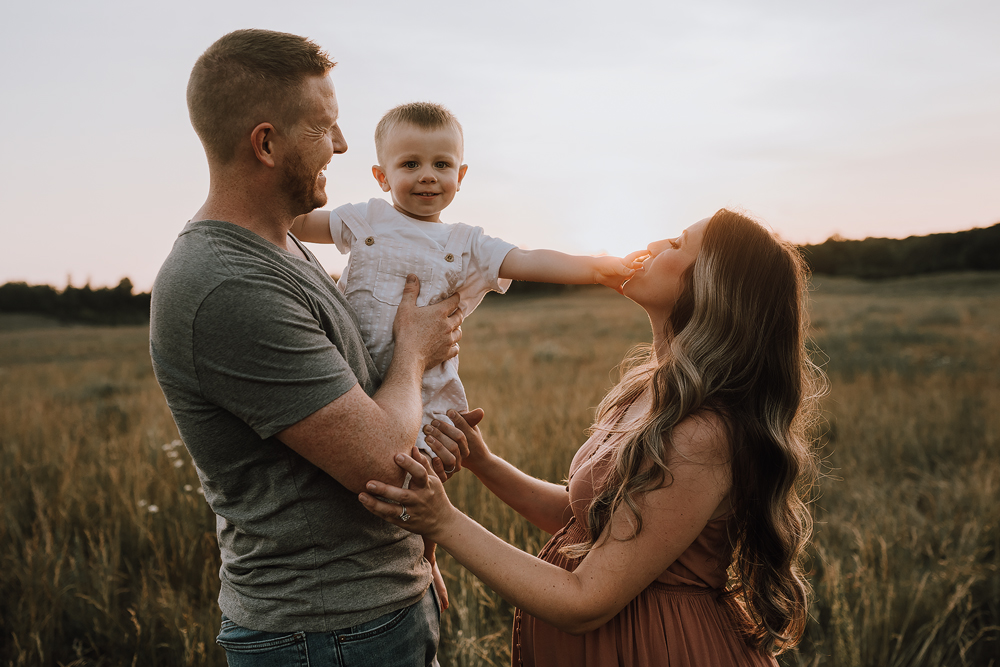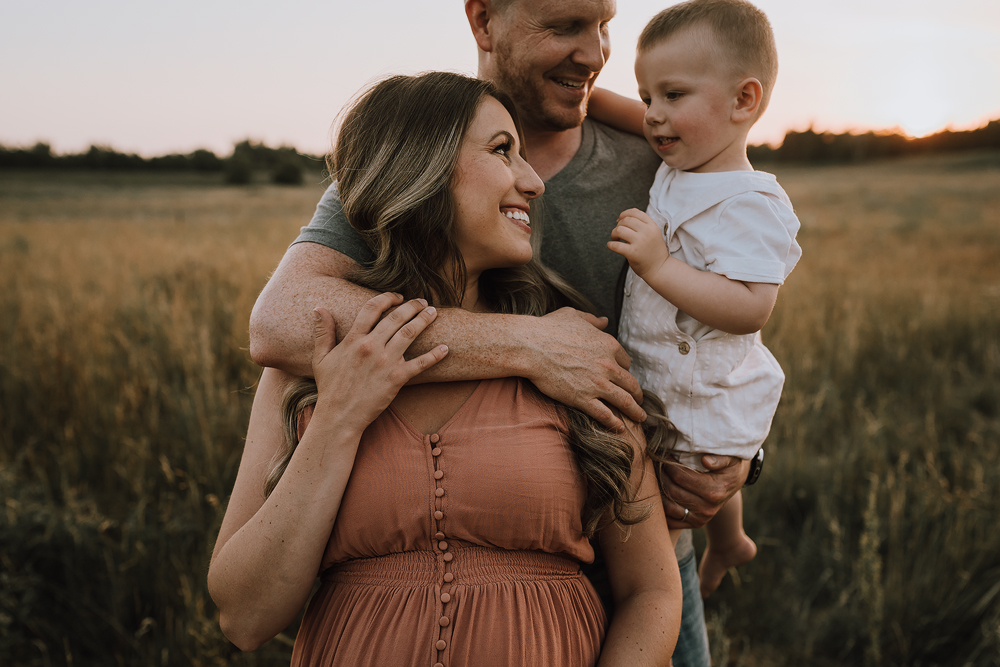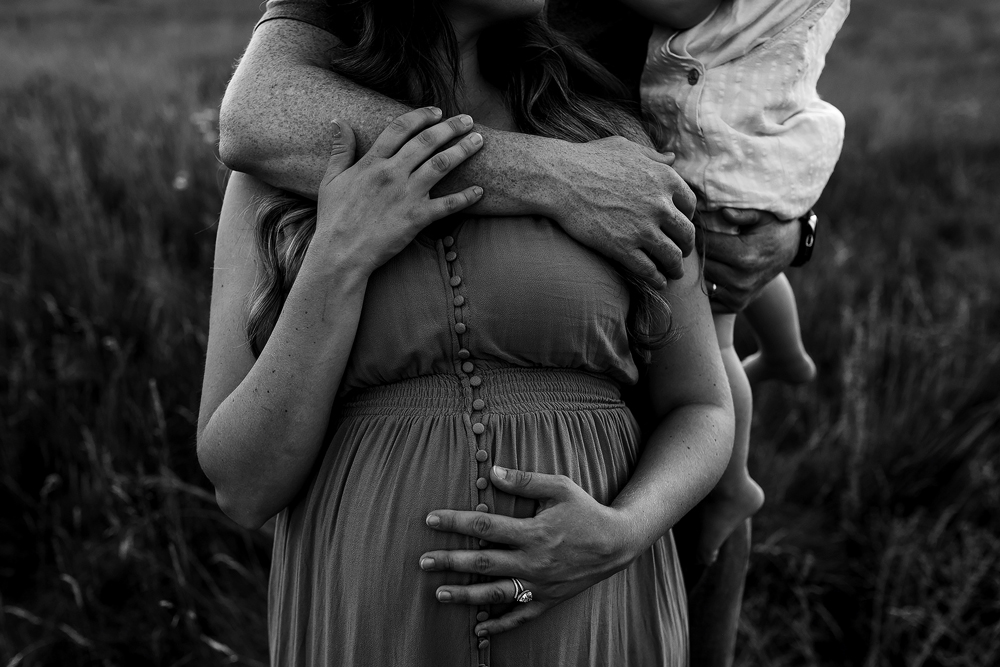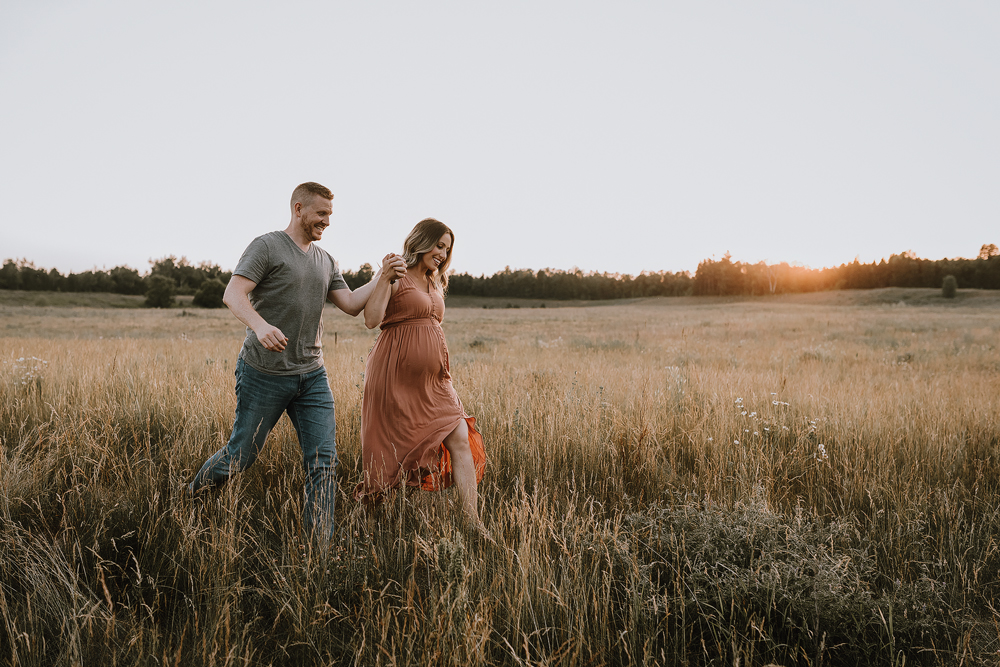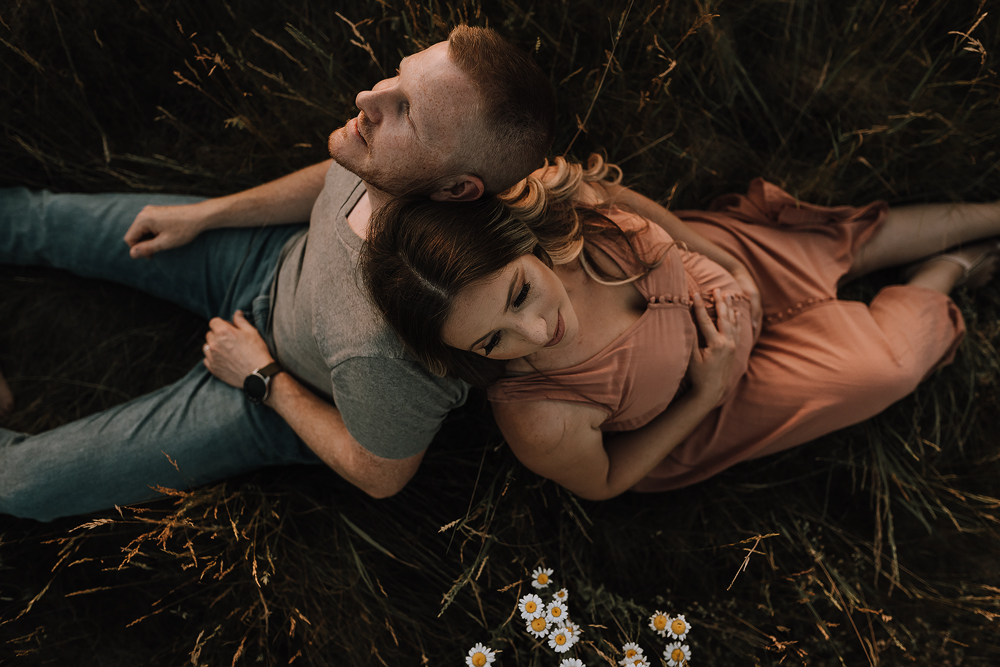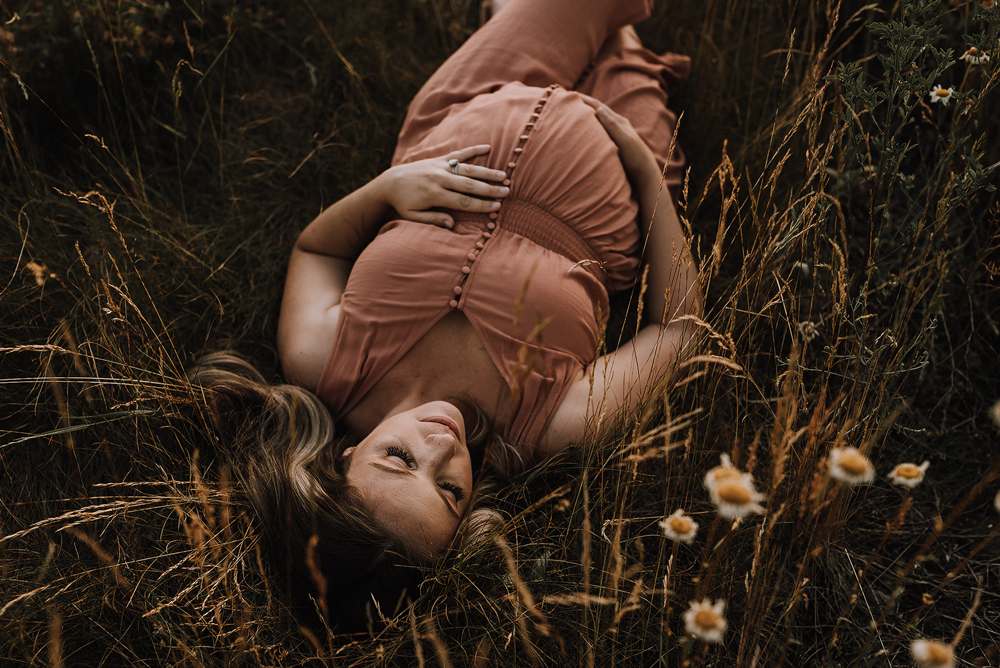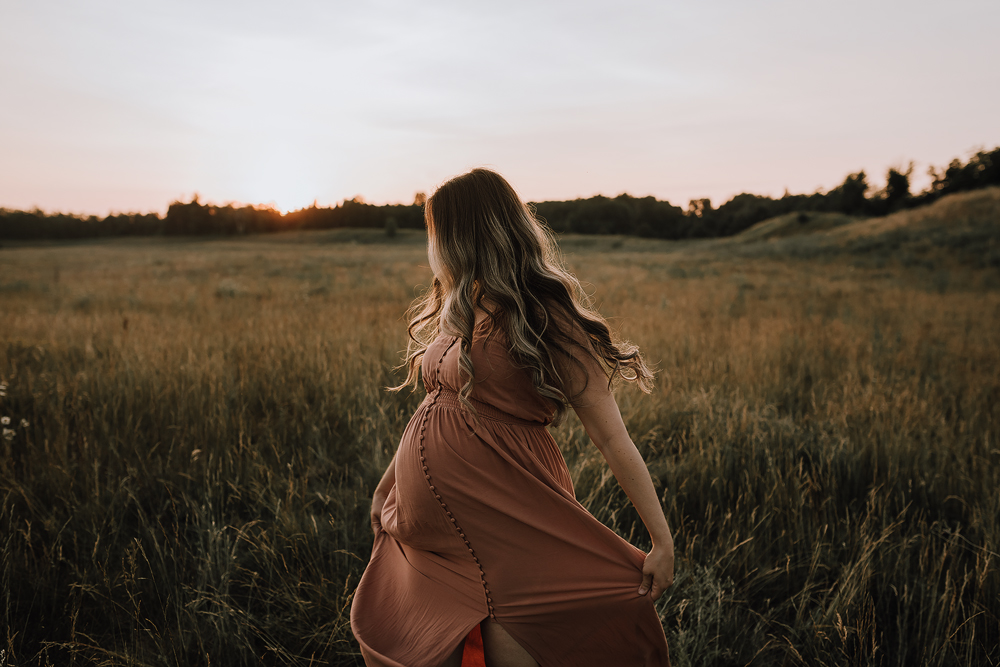 Your story is unique - and that's exactly what your photos should be!
Beata is an emotive and authentic photographer, capturing every kind of love story from elopements and weddings, to couples, maternity, newborn, and family photography - based in Ontario Canada serving the GTA - and beyond!
Tell me your story and let's create something beautiful together.